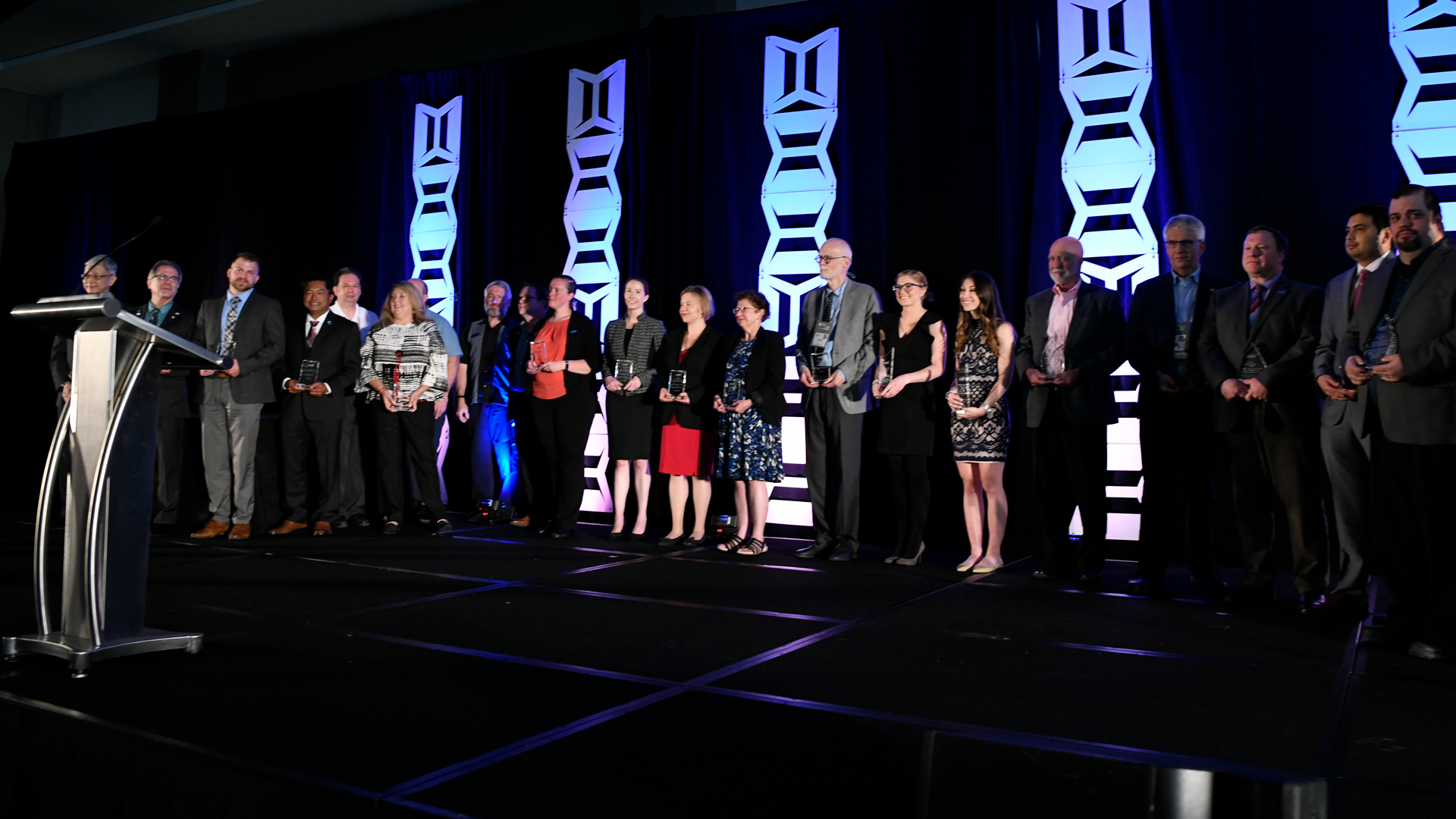 Contact: Brian Stallard, bstallard@aami.org, (703) 647-2771

Do you know a health technology innovator, safety advocate, or revolutionary? How about a standards leader or humanitarian?

You can make sure that your deserving peers are recognized for their achievements by nominating them for an AAMI or AAMI Foundation award. Nominations are due Jan. 18, 2021.

"It has been a particularly difficult year for all corners of healthcare. We have seen that even when challenged, health technology professionals remain dedicated to advancing the effectiveness of the field and overall patient safety," said MaryJane Thomas, director of membership development at AAMI. "Once again, we'll be honoring health technology's finest through AAMI and AAMI Foundation's awards program. I encourage you to nominate colleagues who have inspired you this year with their dedication and innovation."

The winners will receive a monetary prize, a plaque commemorating their achievements, and recognition at the 2021 AAMI Exchange, June 4–7 in Charlotte, NC.
There are several types of awards:
AAMI Awards recognize achievement in patient safety and healthcare technology management (HTM) leadership.
AAMI & Becton Dickinson's Patient Safety Award recognizes outstanding achievements by healthcare professionals who have made a significant advancement toward the improvement of patient safety.
AAMI's HTM Leadership Award recognizes individual excellence, achievement, and leadership in the HTM profession.
AAMI & GE Healthcare's BMET of the Year Award recognizes a biomedical equipment technician's individual dedication, achievement, and excellence in the field of HTM.
AAMI's Young Professional Award presented annually to a professional, under the age of 35, who exhibits exemplary professional accomplishments and a commitment to the healthcare profession.
The Spirit of AAMI Award recognizes the outstanding contributions of an AAMI member in volunteer efforts within the association.
AAMI's HTM Association of the Year Award recognizes an HTM association that distinguishes itself during the course of the year through outstanding society operations and meetings as well as a commitment to elevating the HTM profession at the local level.
AAMI Foundation Awards recognize an individual or group for a unique or significant contribution to the advancement of healthcare technology and systems, service, patient care, or patient safety; humanitarian efforts to improve global human conditions with healthcare technology; or applied clinical engineering practices or principles to solve patient care problems or challenges. Submit your nomination online.
The AAMI Foundation's Laufman-Greatbatch Award is AAMI's most prestigious award. Named after two pioneers in the field—Harold Laufman, MD and Wilson Greatbatch, PhD—this highly regarded award honors an individual or group that has made a unique and significant contribution to the advancement of healthcare technology and systems, service, patient care, or patient safety.
The AAMI Foundation & ACCE's Robert L. Morris Humanitarian Award honoring the late humanitarian Robert Morris—recognizes individuals or organizations whose humanitarian efforts have applied healthcare technology to improving global human conditions.
The AAMI Foundation & Institute for Technology in Health Care Clinical Solution Award honors a healthcare technology professional (individual or group) that has applied innovative clinical engineering practices or principles to solve one or more significant clinical patient care problems or challenges facing a patient population, community, or group.
The AAMI Foundation & TRIMEDX John D. Hughes Iconoclast Award recognizes an individual who pushes the boundaries of the HTM professional and demonstrates individual excellence, achievement, and leadership.

Additional awards programs
with Jan. 18 submission deadlines:
The AAMI Foundation Michael J. Miller Scholarship Program, which was created in 2009 in honor of past AAMI president Michael J. Miller, provides financial support to students who are pursuing an education in healthcare technology. Every year, the AAMI Foundation awards scholarships to students aspiring to become biomedical equipment technicians, clinical engineers, and health systems engineers. These scholarships expand access to students who have demonstrated academic excellence, technical aptitude, and a commitment to healthcare technology and patient safety.
Standards Developer Award, Awarded for major contribution(s) to the development or revision of a specific standard. This award is given to up to five people annually for major contribution(s) to the development or revision of a specific AAMI standard or international (ISO or IEC) standard under development by an international committee or subcommittee administered by AAMI, or for ongoing contribution(s) or service towards notable advances in standards development.

AAMI Technical Committee Award. Awarded to an AAMI technical committee o recognize outstanding committee efforts. This award is made to up to two AAMI technical committees (includes AAMI technical committees and working groups, and AAMI technical advisory groups and technical advisory sub-groups) annually to recognize upstanding Committee efforts.
AAMI Seeks 2021 Nominations for Awards Programs
AAMI (www.aami.org) is a nonprofit organization founded in 1967. It is a diverse community of more than 9,000 healthcare technology professionals united by one important mission—supporting the healthcare community in the development, management, and use of safe and effective health technology. AAMI is the primary source of consensus standards, both national and international, for the medical device industry, as well as practical information, support, and guidance for health technology and sterilization professionals.