Sterilization Professionals
As a sterilization professional or technician, you are crucial to AAMI's growing community as well as the safety of hospitals, medical equipment, devices, and instrumentation.
Basic Concepts in Validation and Qualification of Cleaning and Sterilization Processes for Reusable Medical Devices
is a timely update to Donna Swenson's bestselling resource for sterile processing personnel and medical device manufacturers. The book covers basic information about the science behind sterilization, quality management, and the principles of validation. The text then applies those principles to cleaning processes, the validation of various sterilization processes, and product quality assurance testing of cleaning and sterilization processes.
BUY YOUR COPY
ANSI/AAMI ST79:2017 with Amendments A1:2020, A2:2020, A3:2020, A4:2020
Comprehensive guide to steam sterilization and sterility assurance in health care facilities, offering users new clarity and fresh guidance to maintain patient safety and stay in compliance with accrediting bodies. ST79 provides comprehensive guidance for healthcare personnel who use steam for sterilization, regardless of the size of the sterilizer or the type of facility. This includes hospitals, ambulatory surgery facilities, physician offices, cardiac catheterization laboratories, endoscopy suites, radiology departments, and dental offices. It remains a "go-to" document for The Joint Commission.
BUY YOUR COPY
Upcoming Sterilization Events
THE LATEST NEWS
Delivered to your inbox
An essential resource for sterilization professionals, this newsletter provides a curated focus on news about both hospital and industrial sterilization. Update your AAMI profile to subscribe.
More info
TRAINING
Learn with Leading Experts
Courses available on technologies, methods, FDA requirements, standards, and critical design factors.
See Course Schedule
---
AAMI Connect is the place where you can ask advice, share insights, and network with other AAMI members. AAMI Connect makes it easy expand your circle of professional contacts and stay on top of what your peers are talking about.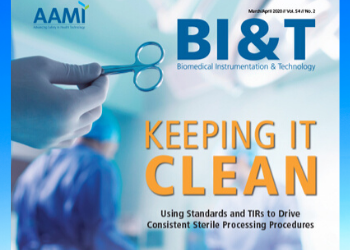 ---
In the latest issue of BI&T, learn about the latest sterilization and processing standards and TIRs, with expert insights by those who serve on AAMI technical committees and working groups.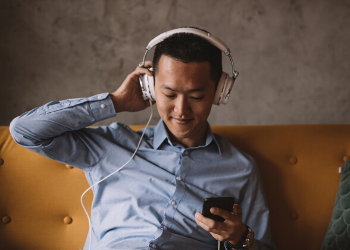 ---
If water or moisture remains in the internal channels of flexible endoscopes, an overgrowth of bacteria can appear in a short period of time, presenting serious health risks to patients. We discuss these issues in the AAMI Podcast.