Upcoming Dates: August 30 - September 2, 2021
Location: Virtual
Description
This highly interactive 3.5-day, advanced course is designed for professionals experienced in working with an ethylene oxide (EO) sterilization process but are now challenged with ensuring effectiveness and assessing change for the product or process. This online course incorporates real-life scenarios to illustrate concepts and give participants the opportunity to apply what they learn to actual sterilization scenarios. Participants will learn how to improve development and routine turn-around time of EO processes; how to execute changes to product, equipment, and sterilizer location; how to determine if validation or requalification is necessary; and how to troubleshoot cycle anomalies.
Topics to be covered include:
validation and requalification;
validation reports, protocols, and documentation;
product adoption;
troubleshooting;
process changes and process equivalency;

product release methods;

and optimization of sterilization process.
Virtual Training Information
Our virtual training environment allows you to have direct interaction with your instructors and your fellow attendees. AAMI uses Zoom for virtual classes. You can test your connectivity and ability to use Zoom at zoom.us/test.
For virtual training courses, we request that you register at least one week in advance of the course start date to allow sufficient time for shipping of training materials and devices (Please allow two weeks for non-U.S. addresses). If you register within these time frames, AAMI cannot guarantee you will receive material prior to the start of the course but you will have access to digital versions of the materials. If you have any questions, please email education@aami.org.
Registration Fees:
| AAMI Members: | Nonmembers: | Government Employees: |
| --- | --- | --- |
| $2,520 | $2,800 | $1,000 |
Faculty: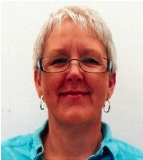 Gerry O'Dell is owner and President of Gerry O'Dell Consulting, a consulting firm based in the United States with medical device and pharmaceutical clients around the world. Gerry O'Dell Consulting works to assist companies of all sizes to comply with requirements during design, development and manufacturing to assure that single-use products are sterile and that reusable medical devices can be processed effectively. Prior to starting Gerry O'Dell Consulting in 1998, she worked for Johnson & Johnson as a Manager of Laboratory & Sterilization Services; the department charged with oversight of the sterilization program for J&J Medical in addition to providing laboratory testing services to several J&J companies. She holds both a Bachelor and Master of Science degree in Microbiology from the University of South Florida and has over thirty years of experience in the medical device industry.Gerry O'Dell is a member of the Association for the Advancement of Medical Instrumentation (AAMI) and actively participates in the Sterilization Standards Committee activities. She is currently Co-Chair of the AAMI Industrial Ethylene Oxide Sterilization Working Group and a member of the U.S. Sub-TAG for ISO/TC 198/WG 1. She is also a member of the most of the sterilization related working groups and several of the groups related the processing of reusable medical devices. Gerry is lead instructor for the AAMI Industrial EO Sterilization course, is an instructor for the Industrial Radiation Course and has presented several webinars through ComplianceOnline related to environmental monitoring excursion, testing failures, PCD development and reusable device cleaning validations. Gerry is a Registered Microbiologist with the National Registry of Microbiologists in the area of Consumer Products & Quality Assurance. She is also a member of the American Society for Microbiology (ASM), American Society for Testing & Materials (ASTM), and PDA.
You Might Also be Interested In