Medical Device Manufacturers
Whether you're designing medical devices or work in the quality systems, regulations, or software/cybersecurity fields, you're making a difference to ensure that clinicians and patients are utilizing health technology that is both safe and effective.

FDA Seeks Feedback on Medical Device Cybersecurity Threat Communication

The U.S. Food and Drug Administration's (FDA) Center for Devices and Radiological Health (CDRH) has issued an initial framework for communicating medical device cybersecurity vulnerability and threats to patients and caregivers.

Venous Self-Expanding Stent System Receives FDA Approval

The U.S. Food and Drug Administration has granted premarket approval (PMA) for a venous self-expanding stent system developed by Medtronic. The system, called Abre, is designed to help clear obstructions or compression deep in the veins that can cause restricted blood flow to the heart.

CMS Adds to Telehealth Services Covered During COVID-19

The Centers for Medicare & Medicaid Services (CMS) has expanded the list of telehealth services that Medicare Fee For Service will pay during the COVID-19 pandemic. The list of 11 services includes neurostimulator programming and monitoring, cardiac rehabilitation, and pulmonary rehabilitation.

Award-Winning Publications
BI&T and AAMINews
AAMI has the resources to help you stay on top of the news, trends, challenges, and solutions that matter most.
Read Now
Training, Education, & Certification
Lead Your Field
AAMI's education and training programs offer the latest skills and tools that you need to advance your career.
Learn More
---
AAMI Connect is the place where you can ask advice, share insights, and network with other AAMI members. AAMI Connect makes it easy expand your circle of professional contacts and stay on top of what your peers are talking about.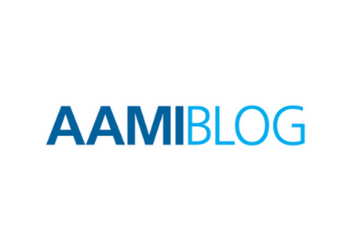 ---
User Experience and design thinking can be applied in every stage of the product design, development, marketing, and postmarket surveillance, writes a clinical engineer on the AAMIBlog.
Standards Development
Standards are developed through the coordination of volunteers from around the world just like you. They ensure the safe and effective production, distribution, and use of health technology.
MORE INFO