The #IamHTM campaign, which launched in June 2018, champions the work of healthcare technology management (HTM) professionals working in hospitals. These individuals, who include clinical engineers and biomedical equipment technicians, are often unsung heroes in healthcare delivery organizations. With a shortage of new professionals entering the field, the campaign raises the profile of HTM to a more broad audience and lets more people know about the vital role these professionals play in keeping modern healthcare safe and effective. The #IamHTM campaign features weekly photos and quotes from those on the front lines. The campaign also highlights diversity in the field by featuring HTM professionals of all different ethnicities, ages, genders, and employers. It is widely liked and shared on Facebook, Twitter, Instagram, and LinkedIn profiles.
AAMI is always looking for HTM professionals to feature! Please send your HTM standouts to HTM@aami.org.
Join the #IamHTM Conversation on LinkedIn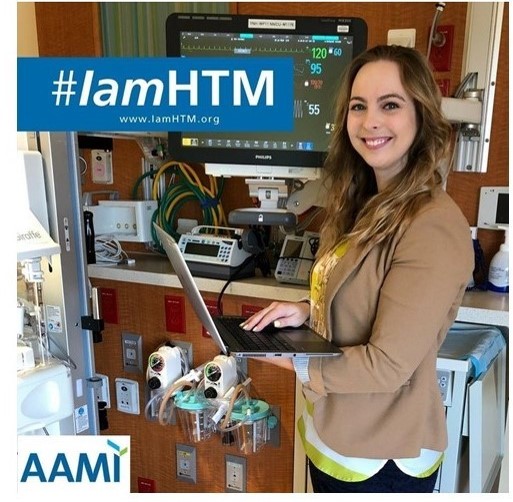 "Much like the backstage personnel at a rock concert, healthcare technology managers ensure medical equipment is ready for showtime: when our clinicians need it for our patients. I'm proud that all the planning, implementing, and innovation I develop creates a safer, healing environment for our patients."—Samantha Herold, clinical imaging and integrations engineer, Yale New Haven Health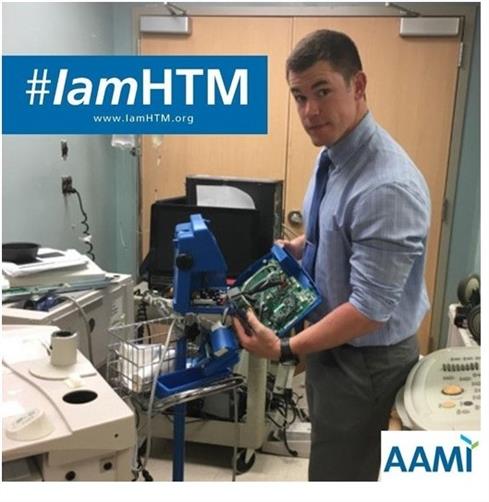 "On a given day, you might design a new

clinical

system, conduct a technical consultation, perform

data

analytics, put a hard-hat on, reinforce

cybersecurity

frameworks … the list goes on! There is always opportunity for growth in

healthcare

technology

management." —Daniel Clesi, TCF

biomedical

engineer

, Department of Veterans Affairs, Charleston, SC.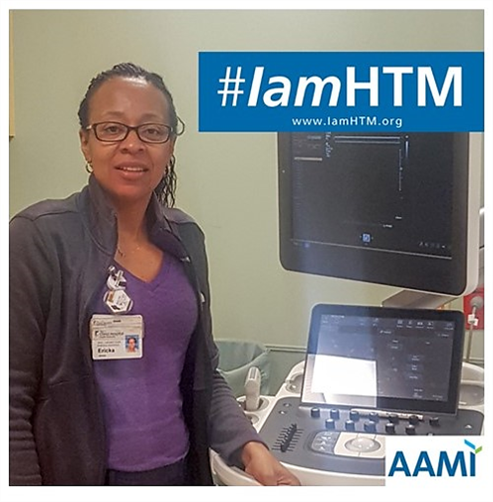 "Healthcare Technology management allows me to use my natural gifts of attention to detail, problem solving, and

compassion

for others in a meaningful and rewarding way." —Ericka Jones, biomedical engineer, Christ Hospital, The Christ Hospital Health Network
Patient Care: "Why" we are HTM
When the most destructive and deadly wildfire in California history raged around Adventist Hospital Feather River in November of 2018, the healthcare technology management (HTM) team reacted instinctively to the conflagration bearing down on the facility. With no ambulances or emergency responders able to get to the hospital, the team mobilized to round up wheelchairs, stage them outside patient rooms, and help evacuate patients in private vehicles. The HTM team did everything they could to help and then they did more; including risking their own lives. Please watch this moving, 5 minute video outlining their experiences that day.
Update your social media profiles with the #IamHTM social media banner! For use on Facebook, Twitter, and LinkedIn: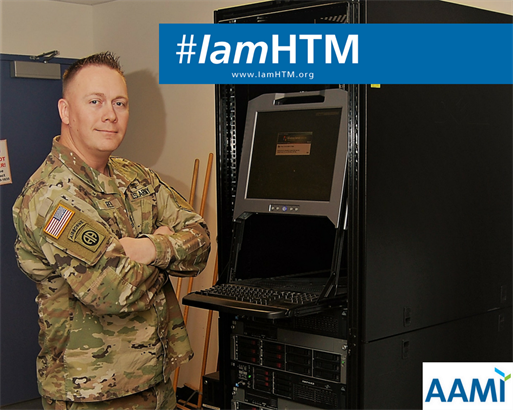 "The lives and health of others depend on our knowledge, skill, and thoroughness. This is and always will be my reason for being a part of healthcare technology management." —Master Sergeant Wesley Reid, US Army service lead and CBET/CHTM at the Department of Defense Medical Education Training Campus BMET Program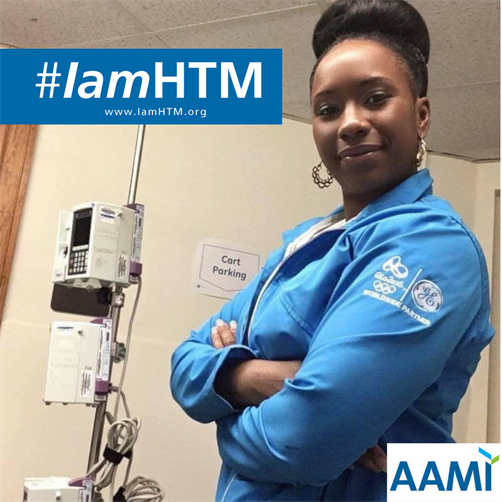 "I treat every piece of equipment that I service as if it's going to be used on my family members. Knowing that I contributed to each patient leaving our facility healthy is my daily victory as a biomedical technician." —Octavia Fuller, GE Healthcare, St. Mary's Regional Medical Center
"Our work contributes to saving lives by ensuring all medical equipment is safe for patient care. And as technology changes, so do we. I'm always learning, growing, and cross-training others." —Edward Reyes, biomedical equipment engineer III at Florida Hospital - Adventist Health System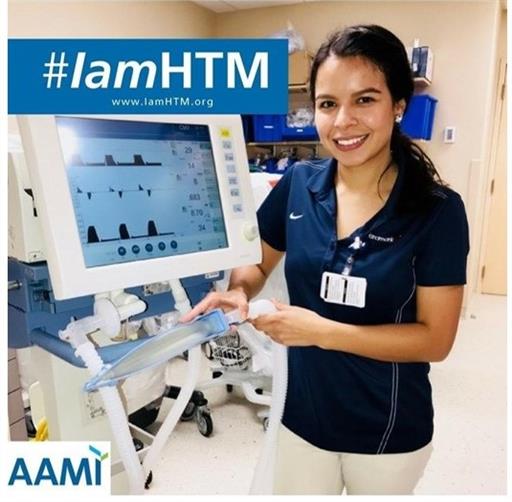 "Naturally inclined to help others, I found healthcare technology management to be a cornerstone in providing the tools needed to provide exceptional healthcare. My job enables me to be both analytical and compassionate, both skills that are necessary for the betterment of healthcare." —Fernanda Zamudio, senior biomedical equipment technician for Aramark Healthcare at CalvertHealth Medical Center in Prince Frederick, MD.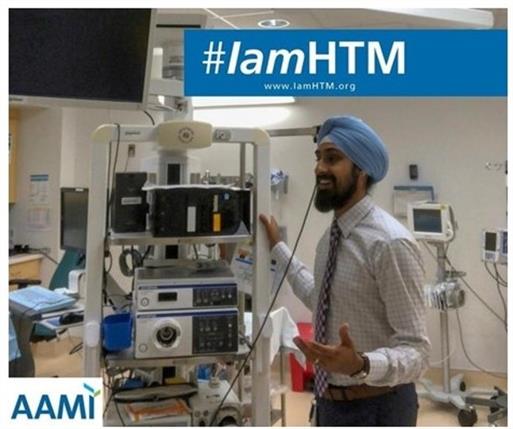 "Giving back and being of service to others resonates with me as a member of the Sikh religion, and it drives me professionally to help care for our veterans." —Jaspreet Mankoo, supervisory clinical engineer, U.S. Department of Veterans Affairs - VA Boston Healthcare System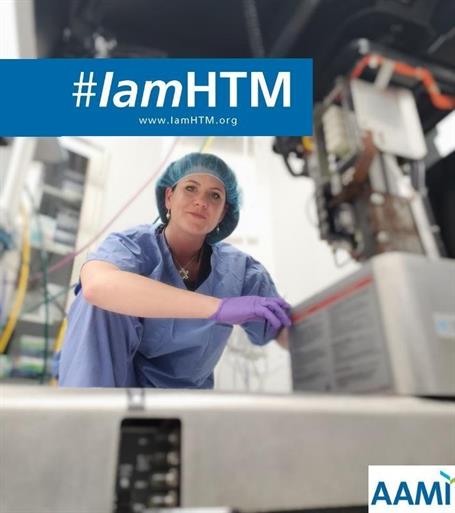 "As the primary anesthesia specialist and field service engineer in my region, I feel like a superhero—bouncing around to different accounts and saving the day by preventing medical device failures and improving patient safety. I learn something new every single day." —Rhiannon Thurmond
, HTM supervisor, Ultimate Biomedical Solutions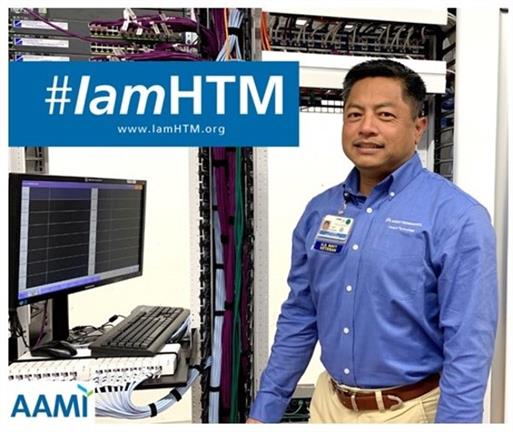 "With rapid changes in

healthcare

and

technology

,

HTM

professionals are no longer just 'wrench turners.' We're entrusted with every aspect of the equipment life cycle. Our craft has evolved and adapted to meet new challenges." —Jojo Gonzales, lead

biomedical

equipment technician, Kaiser Permanente San Diego Medical Center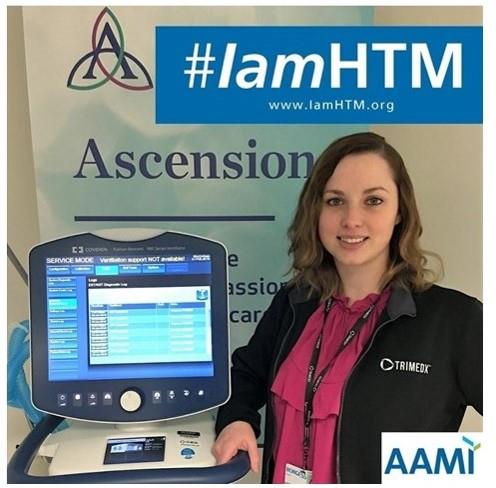 "As a clinical

engineer

, I see the

medical

equipment as being like a patient. When

healthcare

technology

is sick or down, my job is to nurse it back to

health

. This is a field that is both rewarding and fun!" —Angela Ferguson-Bennett, director of

Clinical Engineering

, Ascension Borgess; TRIMEDX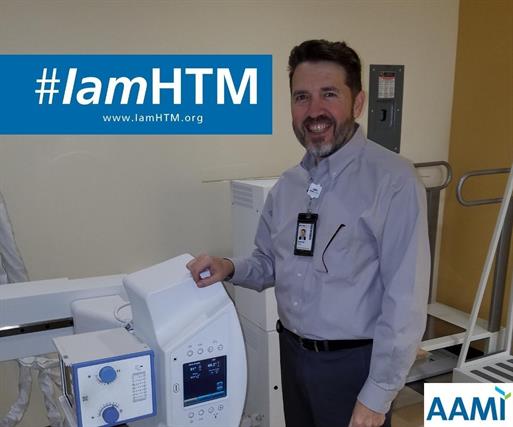 "I fell into the healthcare technology management field when I joined the U.S. Air Force in 1982. I started at the bottom and have had the privilege to work in every aspect of the field. Today, I'm excited to help technicians grow." —Sam Wright,

HTM operations manager, SSM Health