Scholarship, Grant Applicants Sought in New Sterility Assurance Program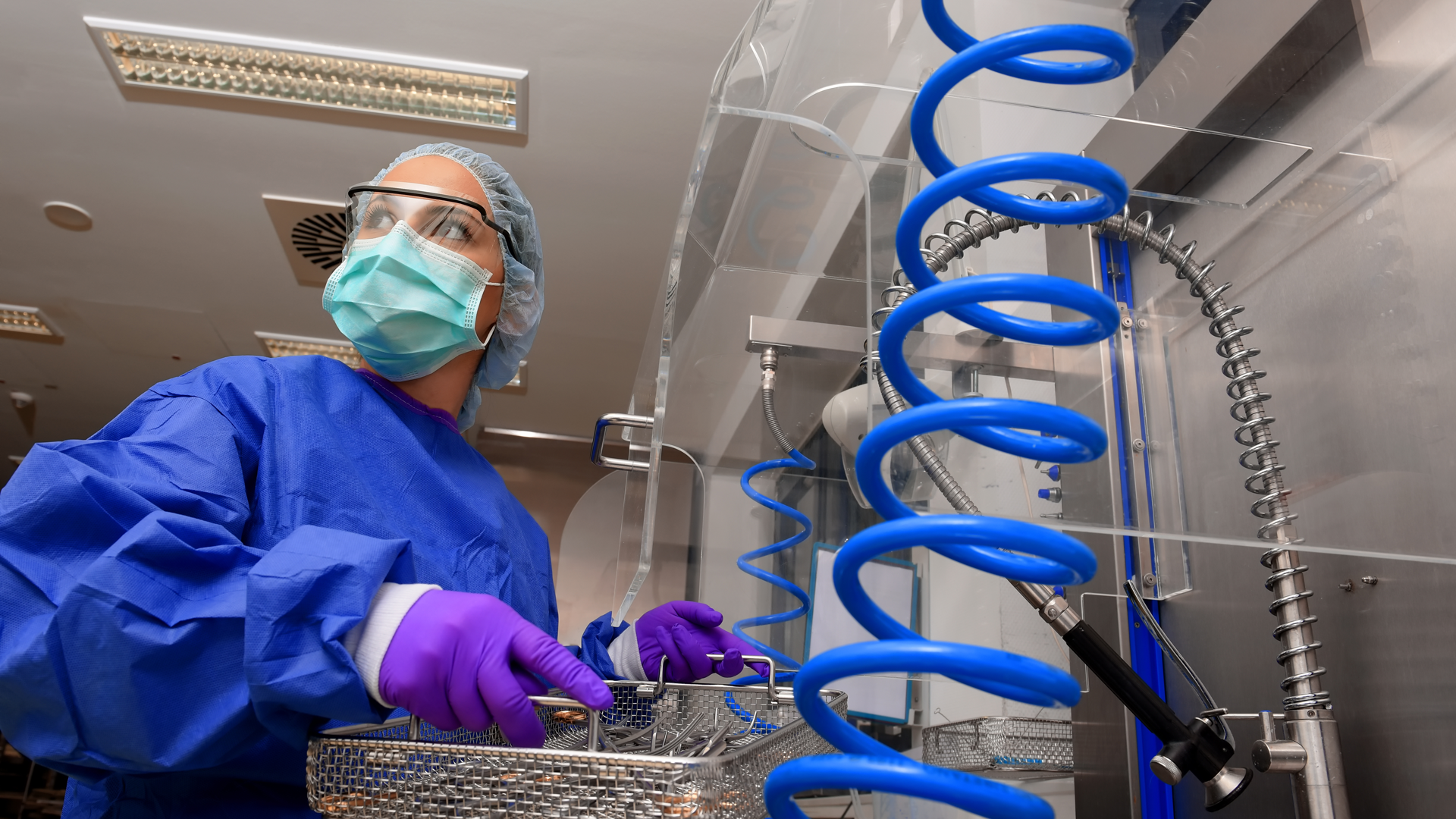 Contact: Brian Stallard, bstallard@aami.org, (703) 647-2771

The AAMI Foundation is now accepting applications from individuals who are seeking academic scholarships and research grants in the areas of microbiological quality and sterility assurance. The new Kilmer Fund will award up to three scholarship awards or research grants each year.

The Kilmer Scholarship Award (KSA) will provide academic assistance to individuals entering or continuing in the field of microbiological quality or sterility assurance. The scholarships can be applied to field-related undergraduate or graduate programs, including industrial microbiology, engineering (chemical, electrical, mechanical, or biomedical), physics, and pharmacy.
The Kilmer Research Grant (KRG) will provide funds to individuals or groups seeking to advance the science of microbiological quality or sterility assurance through collaborative research. KRG funds will typically be used to offset costs associated with securing materials, products, or services that are critical to the research.
Applicants interested in learning more about the scholarship or grant program, or accessing the application materials, should visit https://www.aami.org/aami-foundation-new. The [updated] application deadline is Jan. 18, 2021.

"The Kilmer Fund is at the core of the AAMI Foundation's mission to award scholarships and grants to deserving healthcare technology professionals," said Steve Campbell, executive director of the AAMI Foundation and acting president and CEO at AAMI. "Thanks to the support of so many generous contributors, I am happy to report that we can launch this program now."
The AAMI Foundation teamed up with Johnson & Johnson to create the Kilmer Fund. It quickly expanded to attract broad support from numerous corporate and individual leaders in the sterilization community.

The Kilmer Fund is an offshoot of the Kilmer Conference series, which is a memorial to Fred Kilmer, director of Johnson & Johnson's scientific laboratory from 1889 to 1934. The event is a premier global forum focused on sterility assurance and sterilization for invited professionals from industry, academia, government agencies, and healthcare delivery organizations. Johnson & Johnson held eight Kilmer Conferences from 1976 to 2003 before reviving the event in 2016.
"I am very thankful for all the support we've received," Campbell said. "Every dollar will help deserving students and researchers achieve their professional goals and advance the fields of microbiology and sterilization."
Those interested in providing support to help the Kilmer Fund grow should contact Campbell at scampbell@aami.org.

AAMI also offers awards and scholarships for standards and HTM professionals. To learn more, view the full list of 2021 AAMI awards programs.
AAMI (www.aami.org) is a nonprofit organization founded in 1967. It is a diverse community of more than 9,000 healthcare technology professionals united by one important mission—supporting the healthcare community in the development, management, and use of safe and effective health technology. AAMI is the primary source of consensus standards, both national and international, for the medical device industry, as well as practical information, support, and guidance for health technology and sterilization professionals.