President and CEO, Rob Jensen, Announces Retirement from AAMI
November 16, 2020
For Immediate Release
Contact: Gavin Stern, gstern@aami.org
Rob Jensen, the president and CEO of AAMI, today announced his retirement from AAMI to focus on his family roles and responsibilities.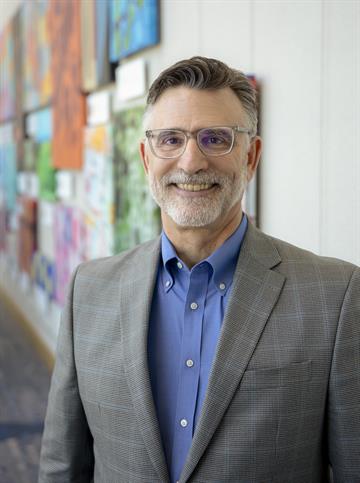 Since 2016, Jensen has led AAMI through many significant transitions and advancements. Among them, the AAMI Center for Excellence opened in 2018 as a world-class training and meeting center to support our education and standards development functions.
Together with AAMI staff, Jensen led a strategic transformation to change AAMI's internal culture to one focused on data-driven decision making, comprehensive strategic and operational planning, and financial and data integrity. He spearheaded efforts to increase AAMI's profile globally and to create a new AAMI fellowship program.
Investments in technology and enterprise systems were the foundation for AAMI's seamless transition to remote work in early 2020 that positioned the organization to adapt and remain financially sustainable into the future.
"Rob has been a pleasure to work with and has taken AAMI to new heights," said Steve Yelton, chair of the AAMI Board of Directors. "We can't thank him enough for his leadership, his efforts to forge new strategic initiatives, and his keen ability to innovate and modernize AAMI's infrastructure and programs."
On behalf of the AAMI Executive Committee, Yelton announced that Steve Campbell—AAMI's chief operating officer who has been with the organization for 20 years—will serve as acting president and CEO.
"Steve offers great stability to AAMI. He has outstanding personal skills to work collaboratively with members and staff and has the vision and practical mindset to tackle challenges and seize on opportunities," said Yelton. "Working with the Management Team and Board, AAMI is in great hands to move forward and to continue to grow and serve the healthcare community."
AAMI staff and board both congratulate Rob on his retirement.
AAMI (www.aami.org) is a nonprofit organization founded in 1967. It is a diverse community of more than 10,000 healthcare technology professionals united by one important mission—supporting the healthcare community in the development, management, and use of safe and effective health technology. AAMI is the primary source of consensus standards, both national and international, for the medical device industry, as well as practical information, support, and guidance for health technology and sterilization professionals.