AAMI to Leverage Cognitive Science to Deliver Online Training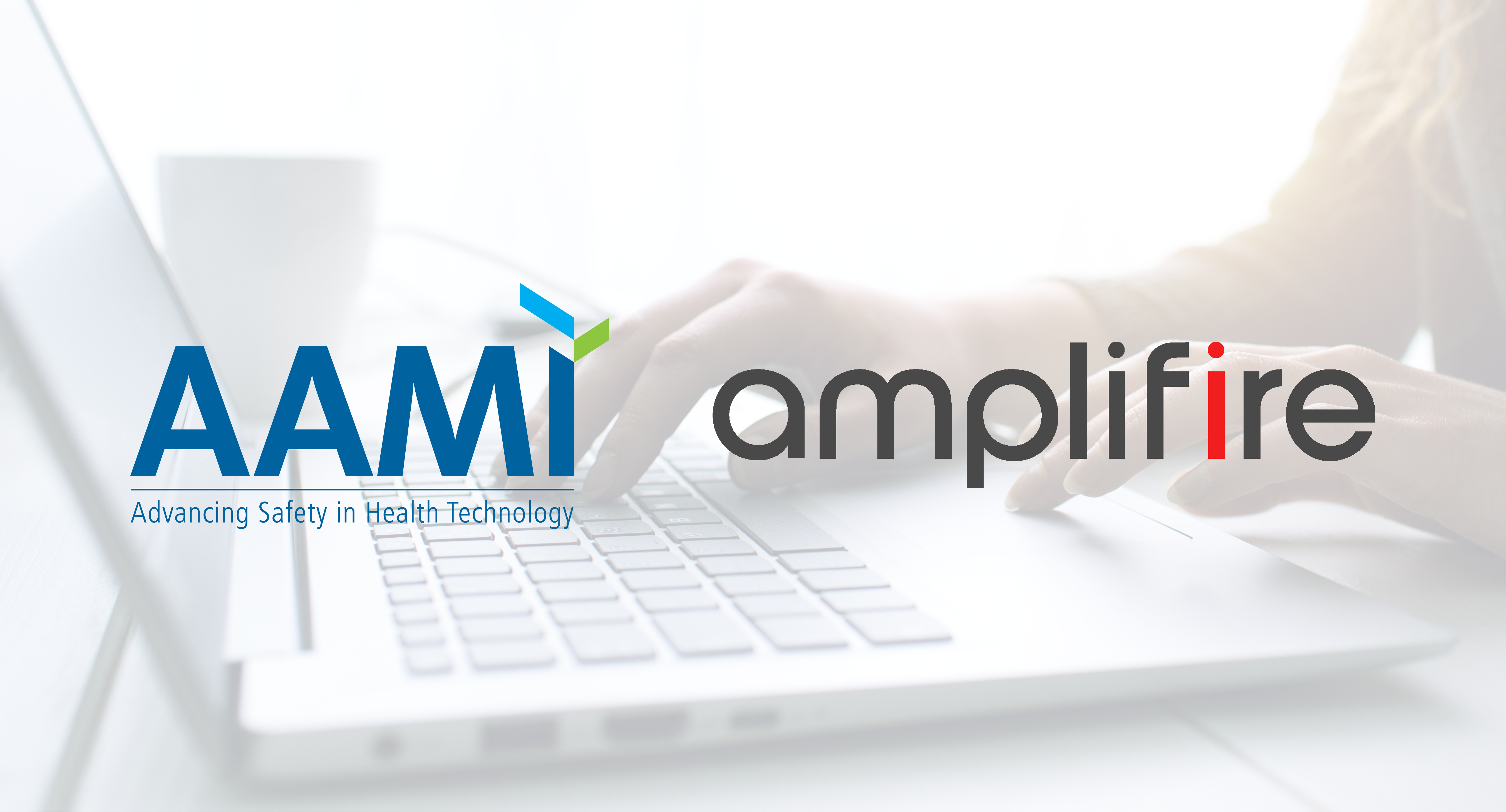 For Immediate Release
Contact:
Brian Stallard,
bstallard@aami.org
, (703) 647-2771
Over the last two years, the Association for the Advancement of Medical instrumentation (AAMI) has been transforming and modernizing to better serve members and stakeholders. Now, the organization is announcing a new strategic partnership, one aimed at delivering revolutionary online training.
"We've invested heavily in upgrading our education offerings—overhauling core components of our curriculum, investing in new courses and certifications, and launching our state-of-the-art AAMI Center for Excellence to support classroom-based and live-streamed training," noted Rob Jensen, president and CEO of AAMI. "Now, we're turning our attention to transforming the delivery of online education. To that end, we are delighted to announce a strategic partnership with Amplifire, the leader in leveraging cognitive science to radically improve training outcomes."

"This isn't just about using online learning to drive down the cost curve or facilitate distribution," said Robert Burroughs, senior vice president of education at AAMI. "It's about leveraging science to do something we couldn't even imagine doing 20 years ago – in the classroom or online."
The platform was developed by neuroscientists and cognitive experts from Harvard and four other leading academic institutions. Amplifire's strategy of using memory "triggers" to promote rapid learning and long-term retention will now be harnessed for crucial industry training.
"This is a game-changer for medical device manufacturers, and can be used for compliance education with QA and RA staff, and with educating customers on how to safely and effectively use medical devices," said Dr. Bradley Schoener, AAMI vice president of innovation.
"Even better, Amplifire has made the invisible visible," added Burroughs. "It's now possible to get an accurate snapshot of your workforce's competency before and after training. I've been focused on organizational effectiveness for 20 years and this is the first time I've felt we have the power to really do something radically different and better than we could before the advent of online learning."


As a part of the strategic partnership, AAMI will become a member of the Amplifire Healthcare Alliance, leveraging AAMI expertise to add medical device and health technology courses to the Alliance network. In addition, AAMI will work directly with medical device manufacturers, independent service organizations, and healthcare delivery organizations to develop custom solutions utilizing the Amplifire platform.

"AAMI is the de facto world leader driving the safe and effective use of healthcare devices," said Bob Burgin, CEO of Amplifire. "Their standards are used worldwide in manufacturing, servicing, and healthcare delivery; their education programs set the bar for quality; and AAMI members, like members of our own Science Board, are thought-leaders in their field. We can't wait to see what they can do with the Amplifire platform at their disposal."
Amplifire (www.amplifire.com) is the leading results-based learning platform built from discoveries in brain science proven to help individuals learn faster, retain knowledge longer, and perform better. Healthcare, education and Fortune 500 companies use Amplifire's patented learning algorithms, knowledge analytics, and diagnostic capabilities to drive improved outcomes with a significant return on investment.
AAMI (www.aami.org) is a nonprofit organization founded in 1967. It is a diverse community of more than 9,000 healthcare technology professionals united by one important mission—supporting the healthcare community in the development, management, and use of safe and effective health technology. AAMI is the primary source of consensus standards, both national and international, for the medical device industry, as well as practical information, support, and guidance for health technology and sterilization professionals.