AAMI Fellow Program Opens 2021 Nomination Process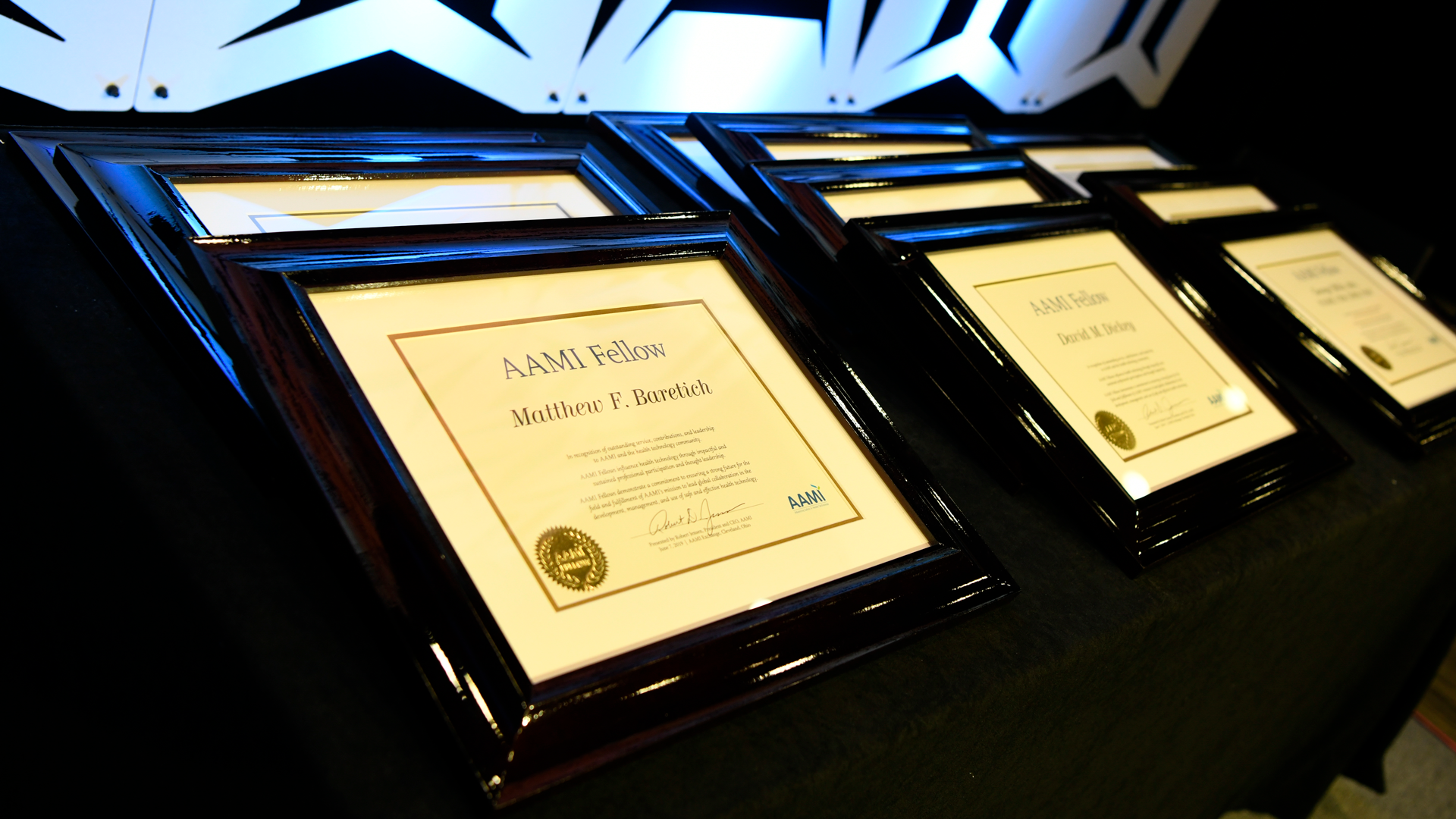 The AAMI Fellow Program, which recognizes individuals who have provided substantial service and contributions to AAMI and to the health technology field, is now seeking applicants for 2021.

"2020 has been a difficult year, but it was also one where many health technology professionals rose to the occasion," said Sabrina Reilly, vice president of membership at AAMI. "We're recognizing professionals who have proven their commitment to AAMI's mission of leading global collaboration in the development, management, and use of safe and effective health technology."

Individuals who attain AAMI Fellow status are distinguished for the depth and breadth of their accomplishments in six areas: professional experience, education, presentations and publications, professional participation, certification, technical contributions, awards/honors, and community service – as well as the quality of their processional statement and two letters of recommendation.

Prospective AAMI Fellows may self-nominate online.

The following documents must be submitted no later than 5:00 p.m. ET, Friday, January 22, 2021.
A completed application

Résumé or CV

Two letters of reference, one of which must be from a current AAMI member

A personal statement of no more than 1,000 words

A one-time, nonrefundable fee of $100

All Fellows receive an AAMI Fellow certificate and a commemorative pin, as well as recognition at the 2021 AAMI Exchange (June 4–7 in Charlotte, NC), in AAMI publications, and on social media.

Any questions about the application process should be send to aamifellow@aami.org.
AAMI (www.aami.org) is a nonprofit organization founded in 1967. It is a diverse community of more than 10,000 healthcare technology professionals united by one important mission—supporting the healthcare community in the development, management, and use of safe and effective health technology. AAMI is the primary source of consensus standards, both national and international, for the medical device industry, as well as practical information, support, and guidance for health technology and sterilization professionals.