New Course!

Production & Quality System Software
Dates: March 29-30, 2021 from 8:00 a.m. to 5:00 p.m. ET
Location: Virtual
Description
This course is designed to help you understand what is—and is not—production and quality system software that is required to be validated by the FDA and ISO 13485. It will also show the methods and tools used to validate processes and quality systems using a software life cycle process.
Learning Outcomes
Participants will learn about the software life cycle of production and quality system software used for the various elements of a medical device quality management system, calibration, design and development of medical devices, manufacturing and automated production systems software.
The course covers the basic elements and strategies for efficiently conducting software validation as required by 21 CFR 820, ISO 13485, and MDSAP.
Participants will learn how to select the appropriate tools from the applicable technical information report (ISO 80002-2) and guidance (GPSV) for automated production system software, enterprise, custom developed, off-the-shelf (OTS), spreadsheet, and cloud-based applications.
Who Should Attend
This course is designed for software developers, quality engineers, auditors, process engineers, manufacturing engineers, quality assurance and regulatory compliance personnel, or others involved in the use of process and quality system software responsible for meeting industry standards and FDA requirements.
Course Format
A combination of situation analyses, case-study exercises, reviews of sample recall and warning letters, and both formal and informal discussions, are used throughout the program to provide maximum opportunity for the application of information.
Course Materials
Fee includes a copy of the AAMI/ISO TIR80002-2, Medical Device Software – Part 2: Validation of Software for Medical Device Quality Systems, several FDA guidance documents related to software validation, the PowerPoint presentations and case studies, pertinent FDA documents, and additional references.
Virtual Training Information
Our virtual training environment allows you to have direct interaction with your instructors and your fellow attendees. AAMI uses Zoom for virtual classes. You can test your connectivity and ability to use Zoom at zoom.us/test.
For virtual training courses, we request that you register at least one week in advance of the course start date to allow sufficient time for shipping of training materials and devices (Please allow two weeks for non-US addresses). If you register within these time frames, AAMI cannot guarantee you will receive material prior to the start of the course but you will have access to digital versions of the materials. If you have any questions, please email education@aami.org.
Testimonial
"The seamlessness of the virtual course was a pleasant surprise. The coordinators and moderators are very organized and are still able to provide a high level of detail and facilitation."
Registration Fees:
| AAMI Members: | Nonmembers: | Government Employees: |
| --- | --- | --- |
| $1,980 | $2,200 | $800 |
Faculty:
Mark Walker
Mark Walker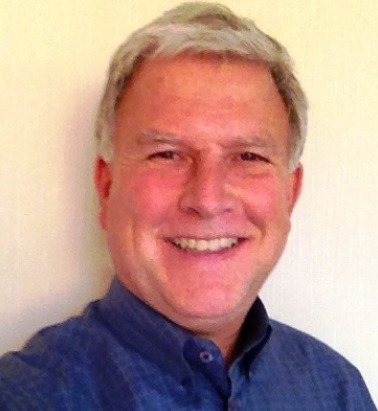 Mark Walker
Owner/Consultant
Walker Validation and Compliance Services
Mr. Mark Walker is a consultant and owner of Walker Validation and Compliance Services located in Knoxville, TN. Walker Validation and Compliance Services (WVCS) provides consulting services to Medical Device, Pharma and Biotech industries involving The FDA's Quality System Regulation and ISO quality management system (ISO 13485). Mr. Walker's industry experience includes IVD, cardiovascular, orthopedics, plasma collection and processing, surgical devices, convenience kits, various medical device software, OTC drug manufacturing, bulk drug manufacturing, and large biotech. Services include regulatory compliance, computer systems validation, medical device software development life cycle, software and production equipment qualification, quality management system (QMS) auditing, QMS development, QMS training, risk management, and 21 CFR Part 11 compliance (electronic records and electronic Signatures).
Mr. Walker has more than 25 years experience in providing project management, consulting, training, regulatory compliance, and business development services. Mr. Walker has been an instructor for AAMI since 2012, developing training and guidance with the FDA for the use of medical devices. He currently serves on the the AAMI Faculty Advisory Group and AAMI Medical Device Software Committee. Mr. Walker was a contributing author for The Quality System Compendium: CGMP Requirements and Industry Practice, Fourth Edition and also co-authored "Risk Management Tools" (Chapter 2) in the book Risk Management Applications in Pharmaceutical and Biological Products Manufacturing, published by John Wiley & Sons, Inc. Mr. Walker has a B.S. and an associate of engineering degree in chemical engineering technology. In his free time, he volunteers with the American Red Cross and local county emergency rescue service agencies providing technical rescue, emergency medical services and computer systems support.
Dates: March 29-30, 2021 from 8:00 a.m. to 5:00 p.m. ET
Location: Virtual
You Might Also be Interested In