Medical Device Software Validation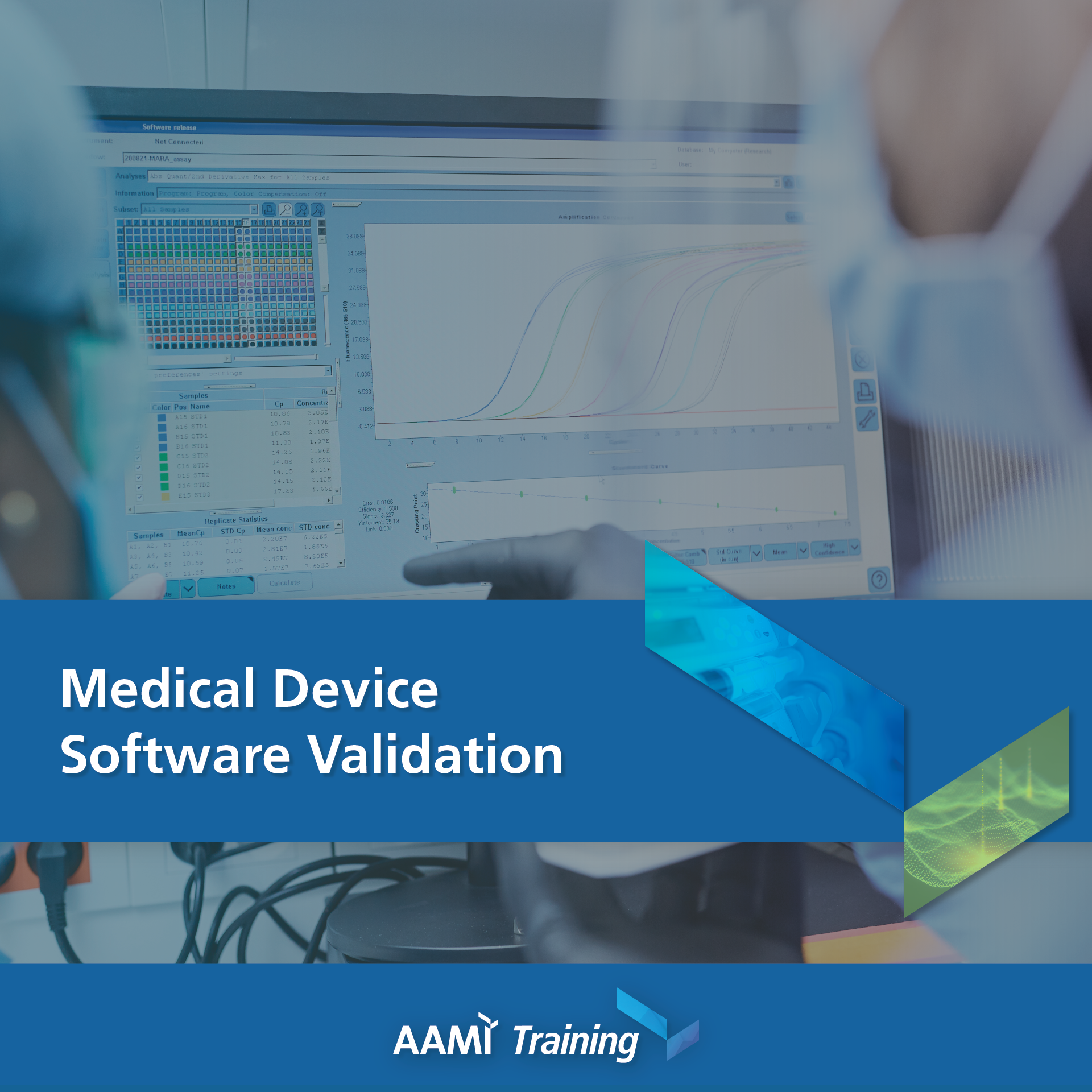 Overview
During this 3-day training, learn how to develop and validate medical device software in an ever-changing landscape of regulations and technology. This class will ground you in all the relevant regulations, standards and guidance and help you understand how risk, cybersecurity, cloud computing and mobile apps impact the medical device software space. It will also challenge you with real-life exercises to give you experience in determining the different classes of software and the activities required for developing and validating that software.
Objectives
At the conclusion of this course, you will be able to:
Explain the Requirements for Developing and Validating Medical Device Software including:

Laws – 21st Century Cures Act
Regulations – 21CFR820, EU MDR/IVDR
Standards – ISO 13485, ANSI/AAMI/IEC 62304:2006/A1:2015, ISO 14971, ANSI/AAMI/IEC80002-1:2009

Guidance – General Principles of Software Validation, IMDRF SaMD, Mobile Medical App, Cybersecurity Premarket, Cybersecurity Post Market, AAMI TIR57 – Medical Device Security, Premarket Submissions from Medical Devices with Software
Explain the relationship between FDA and MDR Medical Device Classes, Software Safety Classes, and Software Development and Validation Activities.
Understand the required Activities for Developing and Validating Medical Device Software
Understand the FDA and EU Regulatory Submission requirements for the various classes of software
Who Should Attend?
Instruction is geared to professionals with various experience in one or more of the following areas: Software Engineering, Software Quality, Regulatory or Compliance. Attendees will be interested in staying current with all the new software guidance and standards from the perspective of Medical Device Software not Production and Quality Systems Software. Typical attendees will consist of professionals who work in Software Engineering, Verification, Quality, Regulations, and/or Compliance.
Materials
Fee includes a digital copy of the ANSI/AAMI/IEC 62304 standard, versions of the PowerPoint presentations and case studies, pertinent FDA documents, and additional references.
Virtual Training Information
Our virtual training environment allows you to have direct interaction with your instructors and your fellow attendees. AAMI uses Zoom for virtual classes. You can test your connectivity and ability to use Zoom at
zoom.us/test
.
For virtual training courses, we request that you register at least one week in advance of the course start date to allow sufficient time for shipping of training materials and devices (Please allow two weeks for non-U.S. addresses). If you register within these time frames, AAMI cannot guarantee you will receive material prior to the start of the course but you will have access to digital versions of the materials. If you have any questions, please email
education@aami.org
.