Navigating 510(k) and De Novo Requirements
This 4-day course will navigate the 510(K) clearance process and De Novo classifications requests for United States (U.S.) and global Medical Device Manufacturers and regulatory affairs leaders to improve the ability to bring new and improved devices to the U.S. marketplace.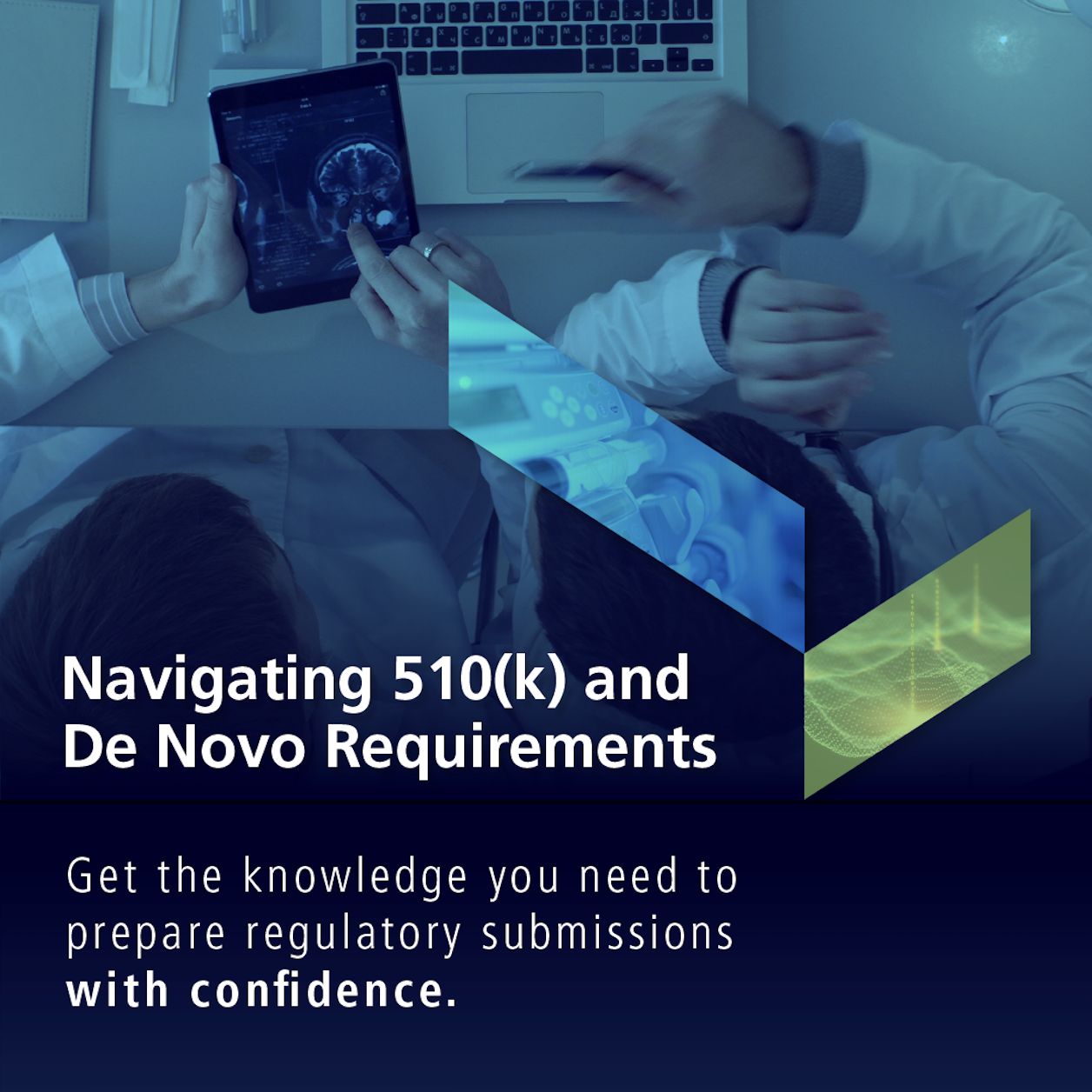 Upcoming In Person Courses
Overview
In recent months, there has been an overhaul of software and cybersecurity 510(k) requirements. As of October 1, eSTAR submissions are required. This course will walk through the eSTAR template section by section so you know exactly what is required, how to use the form, and how to submit electronically. This 4-day course will navigate the 510(K) clearance process and De Novo classifications requests for United States (U.S.) and global Medical Device Manufacturers and regulatory affairs leaders to improve the ability to bring new and improved devices to the U.S. marketplace.
501(k) submissions have been significantly updated over the past year, and even the past few months. Everyone, including professionals with experience submitting 510(k)s will be able to benefit from the recent updates to this course.
Objectives
Identify when a 510(k) submission is required by the U.S. Food and Drug Administration, what medical devices are exempt from review, the various 510(k) submission types, and the processes for submitting 510(k) applications.
Access FDA Guidance(s) and databases (e.g., Establishment Registration database) to find information provided by the FDA and public information about other devices that are legally marketed in the USA.
Identify strategies for dealing with rapidly evolving medical device policies.
Understand the specific format and content required by the FDA for all 510(k) submissions.
Describe substantial equiveillance in terms of design, construction, use indications, safety performance, effectiveness, etc.
Understand the basic requirements for documenting design controls, risk management and human factors validation during device design and development—including software development.
Understand the FDA 510(k) review process—including eCopy uploads, RTA screening, substantive review, interactive review, and requests for additional information.
Recognize how to reduce the time to bring new and improved devices to the U.S. marketplace and avoid common mistakes that lead to submission errors, rework, denial and delay of applications using the 510(k) clearance process.
Understand the various types of pre-submission meetings, and determine how to get the most value from that FDA interaction during the Pre-Submission meeting
Understand the basic process for registration and listing of a device that is 510(k) cleared, and when that occurs in the overall 510(k) process.
Understand how to determine and document if device modifications require submission of a new 510(k)
the De Novo pathway and how to prepare a De Novo submission.
What to expect
Learn about all the elements and documentation required in a 510(k) submission.
Plan your design project for 510(k) clearance.
Reduce time to market through full regulatory comprehension and strategic planning
Lower your company's dependence on consultants by bringing the regulatory expertise in-house
Who Should Attend?
U.S. and global (e.g., European Union, Association of Southeast Asian Nations) quality and regulatory affairs leaders for Medical Device Manufacturers (MDM); MDMs of new device technologies, such as those developing mobile applications.
Virtual Training Information
Our virtual training environment allows you to have direct interaction with your instructors and your fellow attendees. AAMI uses Zoom for virtual classes. You can test your connectivity and ability to use Zoom at
zoom.us/test
.
For virtual training courses, we request that you register at least one week in advance of the course start date to allow sufficient time for shipping of training materials and devices (Please allow two weeks for non-U.S. addresses). If you register within these time frames, AAMI cannot guarantee you will receive material prior to the start of the course but you will have access to digital versions of the materials. If you have any questions, please email
education@aami.org
.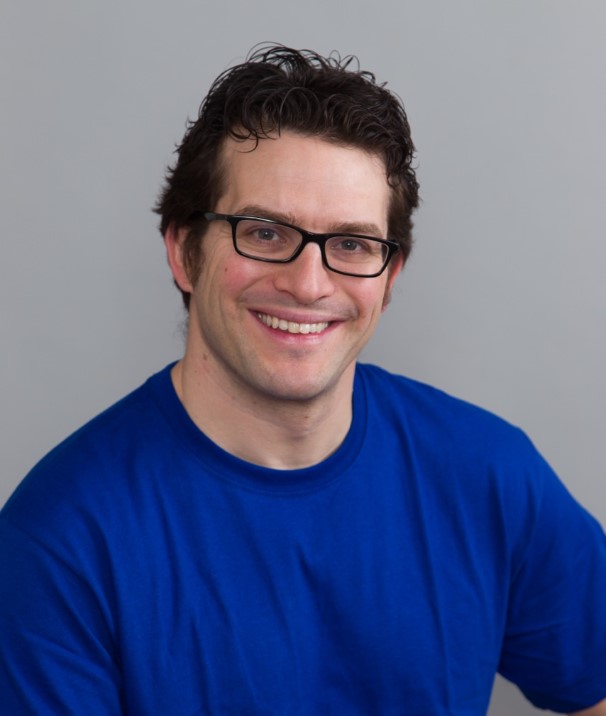 Aaron Snyder
Vice President of Quality Assurance, Allotex
Aaron (A-A-Ron) Snyder currently works at Allotex as the Vice President of Quality Assurance located in Boston Massachusetts. Prior to Allotex, he worked at Fresenius Kabi, Molnlycke Healthcare, Waters Corporation, Covidien, Cardinal Health, and General Electric. He has worked with a wide range of medical devices from simple class I disposable medical devices to advanced class III surgical instruments and sterile IV pharmaceuticals.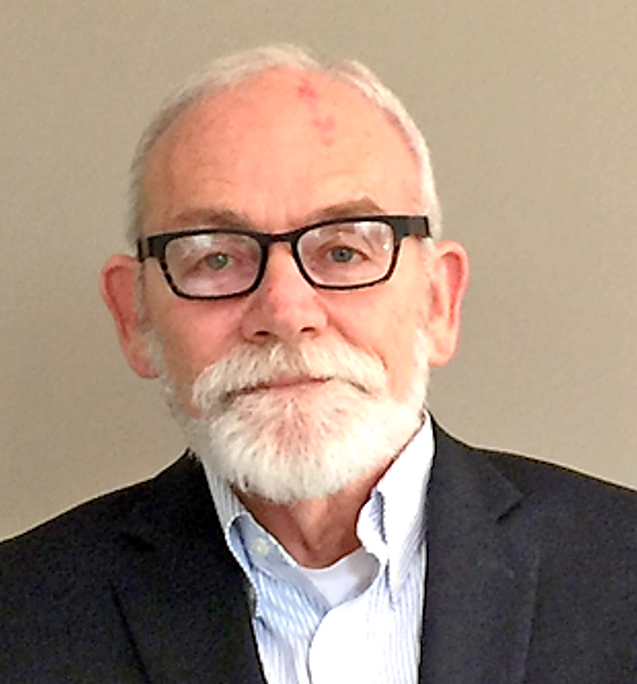 Jack Ward
Jack Ward is a recognized quality assurance and regulatory affairs professional with over 40 years' experience in the medical device industry. Jack has held a broad range of corporate management, engineering and Quality/Regulatory positions with direct experience across a broad range of medical device types, technologies and applications. Jack's company, Ward Sciences and Consulting LLC, provides consulting expertise to medical device companies for regulatory submissions, Quality Management System implementations and audits, remediations and training.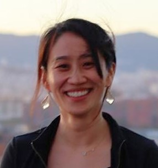 Rita Lin, MS, RAC
Director of Human Factors Engineering, Agilis
Rita has effectively managed medical device designs from concept to commercialization. She applies her technical and regulatory backgrounds to coordinate teams across multiple disciplines and departments. Rita has successfully led efforts to develop new digital health products while at Vigor Health, execute design modifications on spine devices while at Stryker, and help clear and approve hundreds of medical devices and combination products while at the FDA.
During her career, Rita has earned several certifications and awards, including the Stryker Innovation award, FDA Quarterly awards, Six Sigma Green Belt, and RAC. She is also expert faculty for the AAMI Human Factors for Medical Devices and 510k/De Novo training courses, and is a recurring speaker for the Human Factors and Ergonomics Society and Clemson University College of Engineering.
Rita graduated from Duke University with a Bachelor's and Master's degree in Biomedical Engineering.