Introduction to Combination Products and Regulations: a Risk-Based Approach
From software as a medical device, to the growing field of biologics, to the enhancement of medical devices with medicinal substances, the scope of products considered combination products continues to expand. Join industry-renowned instructor Susan Neadle to deepen your understanding of the ever-evolving regulatory landscape of combination products, including navigating and applying requirements and recommendations from 21 CFR Part 4, and TIRs 48 and 105, as well as gain familiarity with interpretations within the emerging global marketplace.

Six-module course
February 21-23, 2023


EXPLORE THE 6-MODULE SCHEDULE

About the Series
This 6-part virtual training provides an in-depth examination of the FDA's approach to the regulation of combination products, including a review of the most current guidances and their interpretations, as well as an overview of the alignments and differences with the EU MDR's guidance.

Learn to identify how different countries and regions interpret what a combination product is and how those interpretations may impact the lifecycle of a combination product. The instructor will also guide you through processes to streamline and integrate the development of single entity, co-packaged and cross-labeled products. Discussion will also cover various approaches to aligning requirements to meet the regulations for the primary mode of action of a combination product.

The instructor will address FDA's risk-based approach to combination products, including the called-out provisions in 21 CFR Part 4. The course will review how to meet the cGMP requirements commensurate with the risk of the product, integrating both risk and quality system management concepts. Relevant human factors processes will also be discussed in relation to the interface of the combination product, essential performance requirements, as well as post-marketing safety reporting considerations.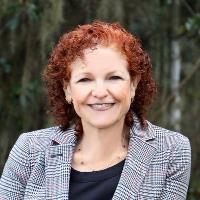 Susan Neadle
Principal Consultant & President
Combination Products Consulting Services LLC
Susan is Principal Consultant/ Owner of Combination Products Consulting Services, LLC. She has over 30 years of experience in the medical device/pharmaceutical/biotechnology industry. Susan partners with industry, applying her extensive Design-to-Value, Design & Process Excellence and Program Management skills, coupled with her combination products, medical devices, IVD and digital health expertise, to enhance the effectiveness, efficiency and consistency of medical product lifecycle management from development, submission and review through post market, in a dynamic global regulatory environment. She holds numerous patents and publications, and frequently speaks in public venues.
Susan's leadership, innovation, and best practices have been recognized with multiple awards, including the Johnson Medal, J&J's highest honor for excellence in Research & Development. Most recently, Susan was recognized as a Finalist in TOPRA's 2021 Awards for Regulatory Affairs Excellence. Susan has a consistent track record of developing and managing world-class global teams and delivering outstanding results. She has played integral leadership roles in product and process development, quality and regulatory affairs spanning the life cycle of several dozen new products, helping to open new markets, achieving market dominance both with new products and products that competed operationally. She has redefined and deployed business models and led integration of cross-functional requirements to meet disruptive health authority regulations, while ensuring maintenance of business growth momentum. She inspires research and development, technical operations, regulatory and quality professionals to develop and deliver innovative, high-quality products that consumers, health care providers and patients need and love.
Among her industry advocacy work, Susan serves as Chair of the ISPE Combination Products CoP.
Six Module Course Structure
Module 3: Combination Products Integrated Development
Drug Development: QbD
Device Development and Design Controls
Purchasing Controls in the Combination Products Space
Combination Product Integrated Development- What's Unique and Challenges to Overcome
SaMD and Combination Products
Learning Objectives
After participating in this session, the learner will be able to...
understand key terminology and interpretations associated with combination products
understand the FDA's primary mode of action designation process
understand differences in global interpretation
understand the risk management framework for combination products
review key called out provisions relative to applicable cGMP expectations
Virtual Training Information
Our virtual training environment allows you to have direct interaction with your instructors and your fellow attendees. AAMI uses Zoom for virtual classes. You can test your connectivity and ability to use Zoom at zoom.us/test.
For virtual training courses, we request that you register at least one week in advance of the course start date to allow sufficient time for shipping of training materials and devices (Please allow two weeks for non-U.S. addresses). If you register within these time frames, AAMI cannot guarantee you will receive material prior to the start of the course but you will have access to digital versions of the materials. If you have any questions, please email education@aami.org.