Integrating Risk Management to the Product Life Cycle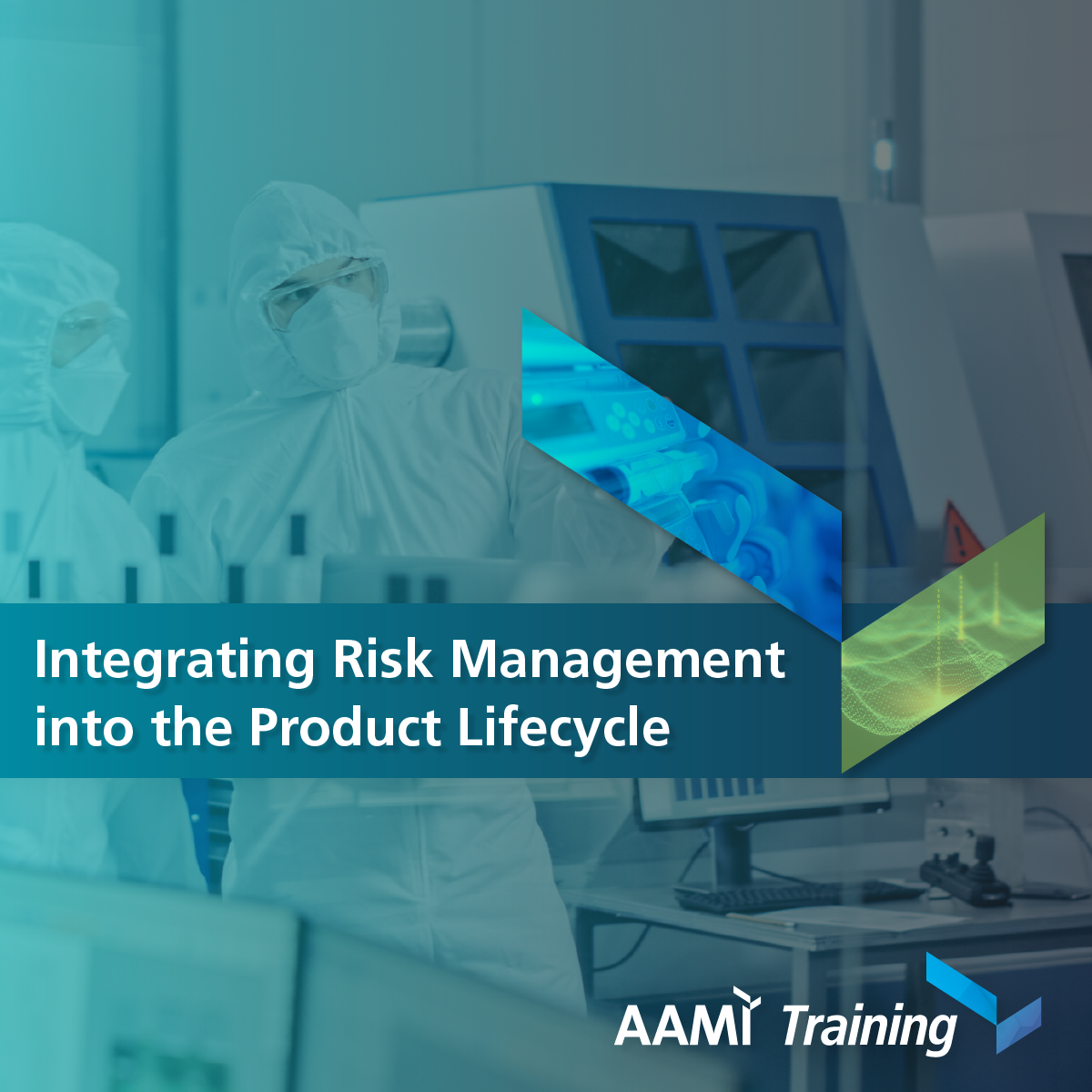 Overview
This comprehensive 3-day course for medical device manufacturers presents risk management concepts used throughout the quality system that can help your organization meet FDA, ANSI/AAMI/ISO 14971:2019 and ANSI/AAMI/ISO 13485:2016 requirements for risk management. This course covers the use of risk management principles throughout the life cycle of the product, from design to manufacturing through post-production to retirement. Instructors will illustrate linkages between the product risk management process and quality system processes. Students will discover how to use regulatory databases to support risk management activities at different stages of the product life cycle, as well as the use of International Product Safety Standards during risk management activities.
Objectives
FDA and AAMI faculty work together to help the learner understand:
Basic terms of risk management, how they relate to each other and how to use risk management throughout the quality system to make risk-based decisions for product realization from cradle to grave.
How to use a variety of risk management tools to support risk-based thinking and decision making through exploring typical scenarios in which the tools can be most useful.
FDA's expectations for submissions and compliance, as well as how to apply risk management principles to various aspects of a quality system as required by the FDA and ISO 13485:2016, 
The current state of risk management based on ISO 14971:2019 and other applicable product safety standards including those related to processes and those related to specific medical device products.
How risk management is audited during MDSAP audits and how that relates to country specific requirements for risk management activities or risk-based decisions.
What to expect
Learning objectives are delivered in a highly interactive format that includes relevant examples from a broad product spectrum that demonstrate current industry practices of risk management throughout the quality system and product life cycle. In addition, interactive, hands-on exercises will allow participants to practice applying risk management concepts, principles, and tools throughout the product life cycle and the quality system. 
Who Should Attend?
Instruction is targeted to medical device manufacturers and suppliers to medical device manufacturers, quality assurance and regulatory affairs personnel, design and process engineers, manufacturing and operations managers, members of research and development or new product development teams, and individuals responsible for supplier controls and post market activities. For participants to gain the maximum benefit from this course, it is recommended that they have a working knowledge of the Quality System regulation and design controls or have already attended AAMI's Quality System and Design Control courses.
Materials
Your fee includes a comprehensive eNotebook of all training materials and many of the referenced materials, including FDA, Global Harmonization Task Force, and IMDRF guidance documents relevant to the course, all in one easy-to-find location with download options. A copy of ANSI/AAMI/ISO 14971:2019 is also provided.
Virtual Training Information
Our virtual training environment allows you to have direct interaction with your instructors and your fellow attendees. AAMI uses Zoom for virtual classes. You can test your connectivity and ability to use Zoom at
zoom.us/test
.
For virtual training courses, we request that you register at least one week in advance of the course start date to allow sufficient time for shipping of training materials and devices (Please allow two weeks for non-U.S. addresses). If you register within these time frames, AAMI cannot guarantee you will receive material prior to the start of the course but you will have access to digital versions of the materials. If you have any questions, please email
education@aami.org
.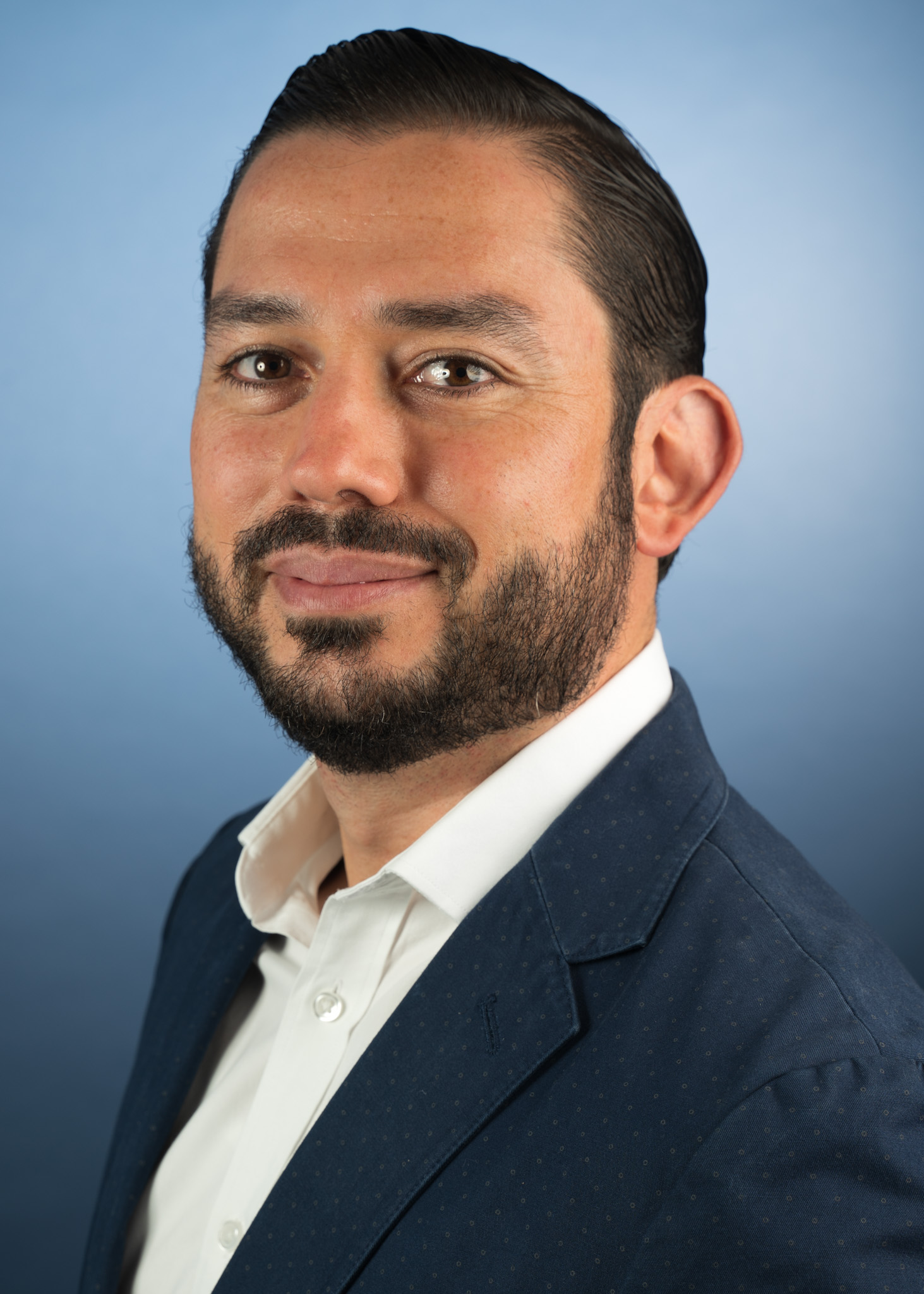 Pablo Montero
Pablo is a quality leader partner to support business top-line goals and challenge financial drivers. Focus on the Quality Systems including External & Internal Audits, Design Controls, Risk Management, Human Factors and Post Market Surveillance within my organization to implement a newly designed Risk Management process that is scalable to serve a variety of product complexities for the business while meeting the highest level of compliance and best practices to EN ISO 14971:2019 and Europe's Regulations (EU MDR and IVDR).
Upcoming In Person Courses