The Quality System Regulation 21 CFR 820 and ANSI/AAMI/ISO 13485: Navigating Regulatory Requirements
Dates: May 10-14, 2021 from 8:00 a.m. to 5:00 p.m. ET
Location: Virtual
Description
This course is the culmination of years of consensus development on the part of a respected group of quality system experts from leading device manufacturers, the FDA, industry consultants, and members of International Organization for Standardization (ISO) standards development teams. Participants will learn how to develop and maintain a quality system program that conforms with the FDA's Quality System Regulation (21 CFR 820) and ANSI/AAMI/ISO 13485:2016.
Learning outcomes/Benefits
Learn, in detail, the similarities and the differences between 21 CFR 820 and ISO 13485:2016.
Learn about FDA and Notified Bodies expectations during an inspection and industry best practices for implementing a quality management system.
Get an overview of the Medical Device Single Audit Program (MDSAP) and receive a free copy of the Quality System Compendium (a $600 value).
Access valuable reference documents, such as TIR102, and tools that can be immediately used in the application of a quality management system for medical devices.
Virtual Training Information
Our virtual training environment allows you to have direct interaction with your instructors and your fellow attendees. AAMI uses Zoom for virtual classes. You can test your connectivity and ability to use Zoom at zoom.us/test.
For virtual training courses, we request that you register at least one week in advance of the course start date to allow sufficient time for shipping of training materials and devices (Please allow two weeks for non-U.S. addresses). If you register within these time frames, AAMI cannot guarantee you will receive material prior to the start of the course but you will have access to digital versions of the materials. If you have any questions, please email education@aami.org.
Testimonial
"I'm new to this field and found this course to be super helpful. The faculty were engaging, the course materials was applicable to all aspects of my job, and overall it was a wonderful experience. The faculty and staff were awesome!"
– Recent Course Attendee
Registration Fees:
| AAMI Members: | Nonmembers: | Government Employees: |
| --- | --- | --- |
| $3,060 | $3,400 | $1,225 |
Faculty:
Aaron Snyder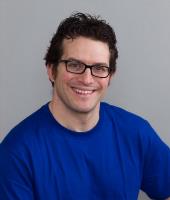 Aaron Snyder currently works at Molnlycke Healthcare as the Global Quality Systems Director located in Gothenburg Sweden. Prior to Molnlycke, he worked at Waters Corporatoin, Covidien, Cardinal Health, and General Electric. He has worked with a wide range of medical devices from simple class I disposable medical devices to advanced class III surgical instruments. He has over 15 years of medical device manufacturing experience which includes 10 years of compliance auditing and 9 years managing quality teams. He is an experienced trainer that has led multiple training workshops in process validation, CAPA, failure investigation and internal auditor while at Molnlycke, Waters, and Covidien. He is an expert in medical device quality management systems and an experienced quality manager. He earned the American Society of Quality (ASQ) Six Sigma Black Belt (SSBB) certification in 2005, the Quality Engineer (CQE) certification in 2009, and the Software Quality Engineer (CSQE) certification in 2010. He is an active member of Toastmasters International and has received two advanced communicator gold awards. He has presented hundreds of toastmaster speeches and also won the 2009 District 31 humorous speech contest. He earned two Bachelors of Science degrees from Purdue University in Mathematics and Industrial Management respectively. He also earned the Northeastern University Master of Science in Regulatory Affairs degree.