The Quality System Regulation 21 CFR 820 and ANSI/AAMI/ISO 13485: Navigating Regulatory Requirements
This course is the culmination of years of consensus development on the part of a respected group of quality system experts from leading device manufacturers, the FDA, industry consultants, and members of the International Organization for Standardization (ISO) standards development teams. Participants will learn how to develop and maintain a quality system program that conforms with the FDA's Quality System Regulation (21 CFR 820) and ANSI/AAMI/ISO 13485:2016.
Learning outcomes/Benefits
Learn, in detail, the similarities and the differences between 21 CFR 820 and ISO 13485:2016.
Learn about FDA and Notified Bodies expectations during an inspection and industry best practices for implementing a quality management system.
Get an overview of the Medical Device Single Audit Program (MDSAP) and receive a free copy of the Quality System Compendium (a $600 value).
Access valuable reference documents, such as TIR102, and tools that can be immediately used in the application of a quality management system for medical devices.
Virtual Training Information
Our virtual training environment allows you to have direct interaction with your instructors and your fellow attendees. AAMI uses Zoom for virtual classes. You can test your connectivity and ability to use Zoom at zoom.us/test.
For virtual training courses, we request that you register at least one week in advance of the course start date to allow sufficient time for shipping of training materials and devices (Please allow two weeks for non-U.S. addresses). If you register within these time frames, AAMI cannot guarantee you will receive material prior to the start of the course but you will have access to digital versions of the materials. If you have any questions, please email education@aami.org.
Testimonial
"I'm new to this field and found this course to be super helpful. The faculty were engaging, the course materials was applicable to all aspects of my job, and overall it was a wonderful experience. The faculty and staff were awesome!"
– Recent Course Attendee
Quality System Faculty:
Dave Nelson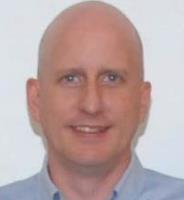 David is a Software Engineering Manager with Boston Scientific and has been with them since 1998. He has worked on a variety of projects containing medical device software including implantable cardiac pacemakers & defibrillators, implantable stimulators, and external computers to program these devices. David has been involved in both the software development and verification/validation of these medical devices. He has also served on Boston Scientific's Procedure Boards for 7 years. This has involved writing and reviewing the Software Validation and Design Control Procedures for Boston Scientific. Prior to joining BSC, David worked in the aerospace industry for 4 years with BFGoodrich Aerospace. While at BFGoodrich he developed DO178B Level A software for a Stall Protection Computer. David holds a BS in Electrical Engineering (with a Computer Option) from North Dakota State University in Fargo, ND. He also has a PMP Certification and a Lean Six-Sigma Green Belt. Hobbies include basketball, hunting, fishing, hiking, canoeing, and spending time with his family.
Lisa Hornback
Lisa Hornback, Principal Consultant of Hornback Consulting, LLC, provides expertise and assistance to FDA regulated industry in the US and overseas in resolving FDA compliance issues. Lisa has designed and implemented quality system solutions, guided companies through resolution of FDA Warning Letters and Consent Decrees, audited operations for compliance to FDA and ISO requirements, and provided training on a variety of technical and regulatory topics.Prior to entering the world of consulting, Lisa was an FDA Field Investigator and the FDA's Midwest Regional Medical Device Expert. In this role, Lisa was responsible for compliance inspections of highly complex pharma, device, and biologic industries and obtained extensive experience in FDA's approach to initiation and resolution of Warning Letters, Consent Decrees, and product seizures.Lisa obtained a Bachelor of Science in Medical Technology and has worked extensively in the hospital setting, which has provided her with the end-user perspective on the products regulated by FDA. Lisa is a member of the PDA Scientific Advisory Board and is a frequent speaker at medical device conferences and training events.
Mark Walker
Mr. Mark Walker is a consultant and owner of Walker Validation and Compliance Services located in Knoxville, Tennessee. Walker Validation and Compliance Services (WVCS) provides consulting services to Medical Device, Pharma and Biotech industries involving FDA's Quality System Regulation and ISO Quality Management system (ISO 13485). Mr. Walker's industry experience includes, IVD, cardiovascular, orthopedics, plasma collection and processing, surgical devices, convenience kits, various medical device software, OTC drug manufacturing, bulk drug manufacturing, and large biotech. Services include regulatory compliance, computer systems validation, medical device software development life cycle, software and production equipment qualification, quality management system(QMS) auditing, QMS development, QMS training, risk management, and 21 CFR Part 11 compliance (Electronic Records and Electronic Signatures). Mr. Walker has more than 25 years experience in providing project management, consulting, training, regulatory compliance and business development services. Mr. Walker has been an instructor for the Association for the Advancement of Medical Instrumentation(AAMI)since 2012 which develops training and guidance with FDA for the use of medical devices. He currently serves on the the AAMI Faculty Advisory Group and AAMI Medical Device Software Committee. Mr. Walker was a contributing author for The Quality System Compendium: CGMP Requirements and Industry Practice, Fourth Edition and also co-authored "Risk Management Tools" (Chapter 2) in the book "Risk Management Applications in Pharmaceutical and Biological Products Manufacturing", published by John Wiley & Sons, Inc.Mr. Walker has a bachelor of science degree and an associate of engineering degree in chemical engineering technology. In his free time, he volunteers with the American Red Cross and local county emergency rescue service agencies providing technical rescue, emergency medical services and computer systems support.