The Quality System Regulation 21 CFR 820 and ANSI/AAMI/ISO 13485: Navigating Regulatory Requirements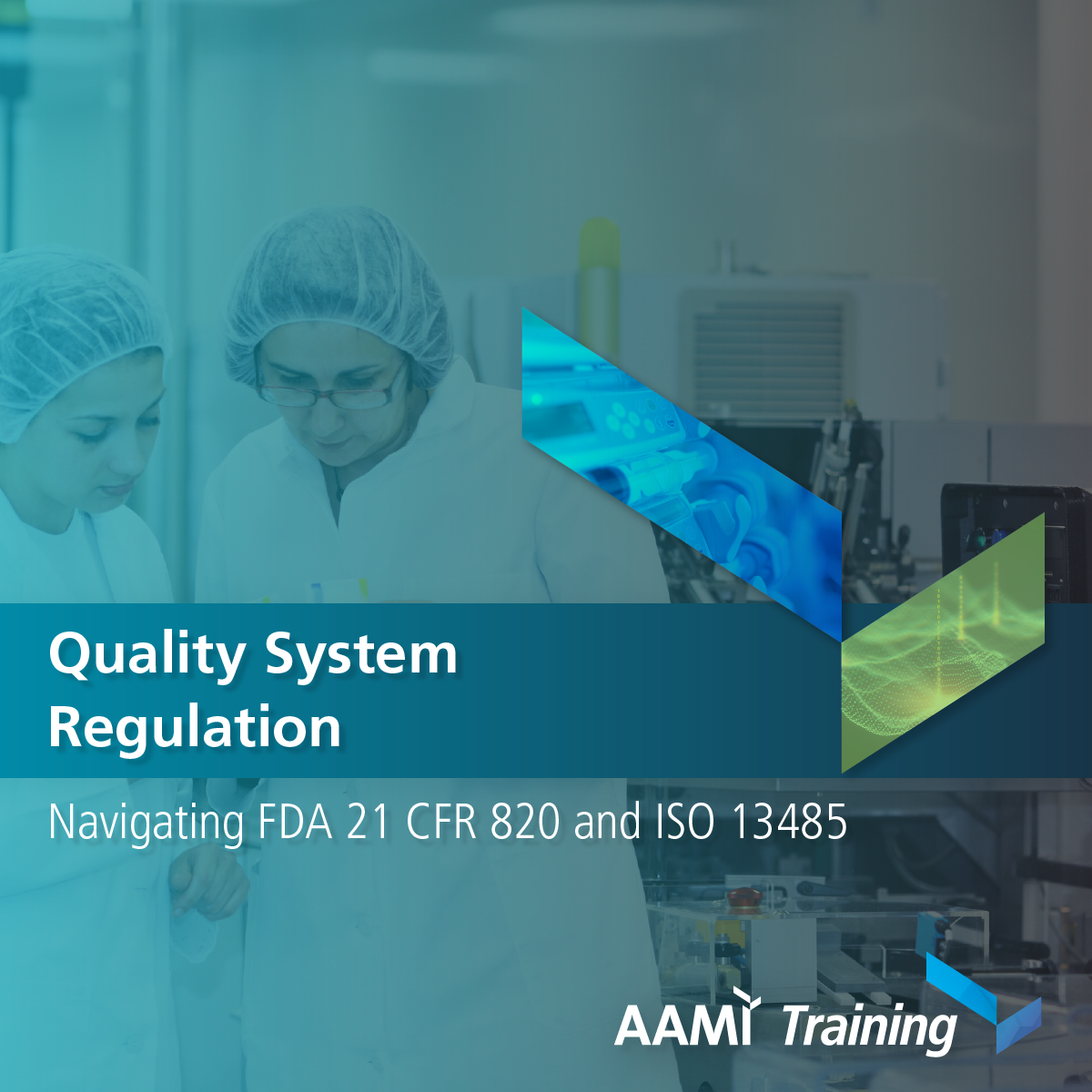 Overview
This 4.5 day course is the culmination of years of consensus development on the part of a respected group of quality system experts from leading device manufacturers, the FDA, industry consultants, and members of International Organization for Standardization (ISO) standards development teams. Participants will learn how to develop and maintain a quality system program that conforms with the FDA's Quality System Regulation (21 CFR 820) and ANSI/AAMI/ISO 13485:2016.
Objectives
Upon completing this program, participants will take home the knowledge to examine their quality management system to determine if it complies with both FDA Quality System requirements and 13485 requirements and recognize where improvements are needed. Participants will learn about the FDA inspectional approach and the Medical Device Single Audit Program. This course will empower the attendee with the knowledge to successfully host a FDA/MDSAP audit.
In addition, this course covers best practices, recognizing that different approaches may apply to various medical device classifications and to company size. This course is the one stop resource for learning industry best practices in implementing a QMS that meets global requirements.
Who Should Attend?
Instruction is targeted to professionals directly involved in meeting both FDA and international quality system requirements or those who are ultimately responsible for compliance, including harmonization with 13485. To maximize the peer learning opportunity, AAMI recommends this course for those who already have a basic understanding of a quality management system.
Materials
Fee includes a printed copy of the textbook, The Quality System Compendium, and electronic versions of ANSI/AAMI/ISO 13485:2016, the PowerPoint presentations and case studies, pertinent FDA documents, additional references, and access to the online exam.
Virtual Training Information
Our virtual training environment allows you to have direct interaction with your instructors and your fellow attendees. AAMI uses Zoom for virtual classes. You can test your connectivity and ability to use Zoom at
zoom.us/test
.
For virtual training courses, we request that you register at least one week in advance of the course start date to allow sufficient time for shipping of training materials and devices (Please allow two weeks for non-U.S. addresses). If you register within these time frames, AAMI cannot guarantee you will receive material prior to the start of the course but you will have access to digital versions of the materials. If you have any questions, please email
education@aami.org
.
Upcoming In Person Courses
Quality System Regulation 21 CFR 820 & ANSI/AAMI/ISO 13485 (April24)
Apr 15 to Apr 19, 2024