About the Series
While many resources are available on Failure Mode & Effects Analysis (FMEA), professionals in the medical device field often talk about the pain and suffering involved in the application FMEA to risk management. So, should we abandon this risk analysis tool because it is just too hard to use or too easy to misuse?
Philip Crosley recognized similar issues with quality systems in general when he wrote a seminal book titled, "Quality Without Tears." Since then, many professionals have successfully facilitated the integration of quality systems into organizations. Likewise, the goal of this webinar is to facilitate the successful application of FMEA as a valuable risk analysis and risk management tool.

This webinar will give you an opportunity to hear directly from an industry expert who has facilitated the application of FMEA across a wide variety of organizations. He successfully leads teams tasked with risk analysis and risk management through a mentoring and "divide-and-conquer" approach. In most cases, an FMEA exercise lasts 1-4 hours, depending on the complexity and risk involved. In one case, a thorough FMEA for a complex, Class 3 medical device was completed, documented, and submitted in only three days. In another case, a risk analysis was conducted in 30 minutes using a simplified FMEA! But the key measure of success is that all team members feel that their effort yielded credible and actionable results.

Dates:
March 29, 2023
1:00 p.m. to 3:00 p.m. ET
Register
Program Objectives
Over the course of two hours, the program will:
Introduce the key concepts of Hazard and Risk Analysis
Illustrate how a simplified FMEA can yield results in a flash
Define the industry-standard format for an FMEA
Provide examples of how to facilitate an FMEA team effort
Discuss ways to avoid the common misuses and abuses of FMEAs
Who Should Attend this Course?
This material will appeal to quality professionals, managers, and FDA staff. Instruction is targeted to professionals involved in risk analysis and management. Given the broad application of risk analysis, this material will be of value to professionals working across the entire product lifecycle, including: R&D, manufacturing, packaging, logistics, supplier quality, marketing, sales, product support, and regulatory affairs. It will also appeal to FDA staff interested in the application of best practices to support quality systems.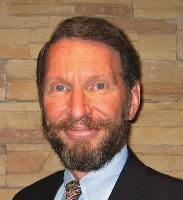 Peter L. Knepell, PhD, CQE
President, Peak Quality Services

Dr. Knepell is president of Peak Quality Services in Colorado Springs, CO. Since 1988, he has trained thousands of professionals in quality systems and quality improvement methodologies. His past clients include: Heritage Valley Health System, Novo Nordisk, GlaxoSmithKline, Amgen, Siemens Healthineers, GE Healthcare, Roche Diagnostics, Medtronic, Stryker, Zimmer, Draeger, Varian, Baxter, and Johnson & Johnson.

Knepell helps his clients apply innovative methods and technologies to enhance process quality improvement. These include: process validation, risk management, statistical process improvement, and Lean Six Sigma. For example, he directed a team that developed a Continuous Process Validation system for a large pharmaceutical firm. This system integrated a database with a graphical user interface (GUI) and a sophisticated statistical package. It was a validated system that met FDA regulatory requirements. It was used to display and analyze historical and real-time data to monitor and improve product quality.

A graduate of the U.S. Air Force Academy, Knepell received his doctorate degree in operations research from Cornell University. As a tenured professor at the Air Force Academy, he used statistical tools and knowledge-based management techniques to inspire innovative thinking and group problem solving. He is a Certified Master Black Belt. He is recognized as a Certified Quality Engineer (CQE) and Software Quality Engineer (CSQE) by the American Society for Quality. He co-authored the book, Simulation Validation: A Confidence Assessment Methodology and contributed to the text, Understanding Industrial Designed Experiments.

Virtual Training Information
Our virtual training environment allows you to have direct interaction with your instructors and your fellow attendees. AAMI uses Zoom for virtual classes. You can test your connectivity and ability to use Zoom at zoom.us/test.
For virtual training courses, we request that you register at least one week in advance of the course start date to allow sufficient time for shipping of training materials and devices (Please allow two weeks for non-U.S. addresses). If you register within these time frames, AAMI cannot guarantee you will receive material prior to the start of the course but you will have access to digital versions of the materials. If you have any questions, please email education@aami.org.