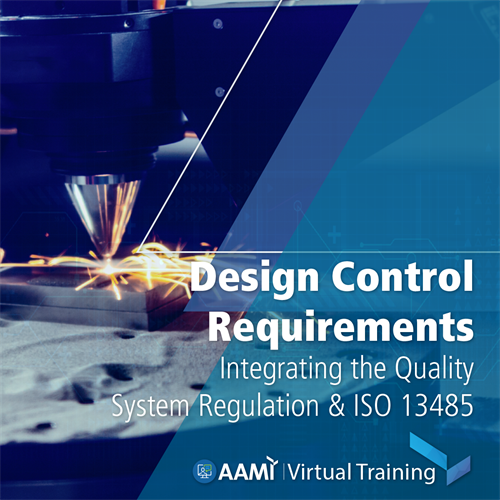 Design Control Requirements
Learn to evaluate the degree of compliance of a design control system, including the identification and correction of noncompliance issues to meet regulatory requirements.
This intensive course provides three days of engaging virtual training on design control requirements for FDA Quality System Regulation, ANSI/AAMI/ISO 13485:2016, and the Medical Device Single Audit Program (MDSAP). With the participation of FDA representatives during the entire course, attendees have the unique opportunity to participate in a shared learning experience.

Program Objectives
Upon completing this course, participants will be equipped with the information to able to evaluate the degree of compliance of a design control system, including identification of noncompliance issues, and be prepared to implement the improvements needed to meet requirements.

This highly interactive course engages the learner with an in-depth discussion of industry best practices to learn how industry leaders address design control challenges. Exercises are designed to build a solid understanding of developing and applying design control requirements. Attendees will participate in structured discussions with their peers to develop solutions to solve current issues.

Examples of design control tools, templates, and practices, in use by medical device companies, stimulate discussion and provide a practical resource for future reference. Case studies and situation analyses are used throughout the program to help participants analyze potential areas of non-compliance, identify improvements, and evaluate the various methods of managing a design control program. Course content is the culmination of years of consensus development on the part of a respected group of quality system experts from leading device manufacturing companies, FDA, and industry consultants.
This material will appeal to quality professionals, managers, and FDA staff. Instruction is targeted to professionals involved in risk analysis and management. Given the broad application of risk analysis, this material will be of value to professionals working across the entire product lifecycle, including R&D, manufacturing, packaging, logistics, supplier quality, marketing, sales, product support, and regulatory affairs. It will also appeal to FDA staff interested in the application of best practices to support quality systems.
Design Control Requirements Course Faculty: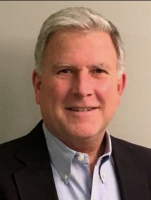 Mark Walker
Owner/Consultant
Walker Validation and Compliance Services
Mr. Mark Walker is a consultant and owner of Walker Validation and Compliance Services located in Knoxville, Tennessee. Walker Validation and Compliance Services (WVCS) provides consulting services to Medical Device, Pharma and Biotech industries involving FDA's Quality System Regulation and ISO Quality Management system (ISO 13485). Mr. Walker's industry experience includes, IVD, cardiovascular, orthopedics, plasma collection and processing, surgical devices, convenience kits, various medical device software, OTC drug manufacturing, bulk drug manufacturing, and large biotech. Services include regulatory compliance, computer systems validation, medical device software development life cycle, software and production equipment qualification, quality management system (QMS) auditing, QMS development, QMS training, risk management, and 21 CFR Part 11 compliance (Electronic Records and Electronic Signatures). Mr. Walker has more than 25 years of experience in providing project management, consulting, training, regulatory compliance and business development services. Mr. Walker has been an instructor for the Association for the Advancement of Medical Instrumentation (AAMI) since 2012 which develops training and guidance with FDA for the use of medical devices. He currently serves on the AAMI Faculty Advisory Group and AAMI Medical Device Software Committee. Mr. Walker was a contributing author for The Quality System Compendium: CGMP Requirements and Industry Practice, Fourth Edition and also co-authored "Risk Management Tools" (Chapter 2) in the book "Risk Management Applications in Pharmaceutical and Biological Products Manufacturing", published by John Wiley & Sons, Inc. Mr. Walker has a Bachelor of Science degree and an associate of engineering degree in chemical engineering technology. In his free time, he volunteers with the American Red Cross and local county emergency rescue service agencies providing technical rescue, emergency medical services and computer systems support.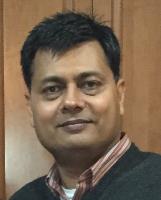 Samir Paliwal
Sr. Director, Quality Assurance PerkinElmer
Samir Paliwal is Sr. Director for Quality at PerkinElmer, an Environmental, Food and Human Health company. Prior to joining PerkinElmer, he worked at Allergan, CR Bard and Covidien (now Medtronic) holding various positions in Quality and Operations. He has over 20 years of experience in the industry and has held positions primarily in Quality Assurance, and also in Product Development, Operations and Regulatory Affairs. His work experience includes development and management of quality systems, new product development and launch, post market surveillance, risk management, supplier management, and due diligence assessments to support acquisitions. He has experience working with the FDA, notified bodies and international governmental agencies towards ensuring compliance to FDA regulations (21 CFR 820), ISO 13485, and ISO 14971 including FDA Warning Letter remediation activities. Samir is a certified CQE, CQA, and Six Sigma Black Belt. He holds a Bachelor's degree in Mechanical Engineering, a Graduate Degree in Manufacturing Engineering from the University of Massachusetts, and an MBA.
Virtual Training Information
Our virtual training environment allows you to have direct interaction with your instructors and your fellow attendees. AAMI uses Zoom for virtual classes. You can test your connectivity and ability to use Zoom at zoom.us/test.
For virtual training courses, we request that you register at least one week in advance of the course start date to allow sufficient time for shipping of training materials and devices (Please allow two weeks for non-U.S. addresses). If you register within these time frames, AAMI cannot guarantee you will receive material prior to the start of the course but you will have access to digital versions of the materials. If you have any questions, please email education@aami.org.