Alarm Anthology: Siren Call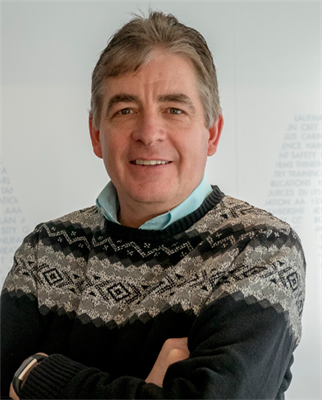 Steve Campbell, Executive Director AAMI Foundation
A Siren Call Created Urgency, Momentum, and Results
Alarm Management Safety
In 2011, the Association for the Advancement of Medical Instrumentation (AAMI) convened a Medical Device Alarms Summit with like-minded partners to inspire collaboration around a top challenge in healthcare: alarm system safety. At the time, alarm hazards had been a focus of sentinel alerts from The Joint Commission and national media attention. Both AAMI and ECRI Institute had identified alarm safety as a "top 10" issue. The time was right to address the hazards and the alarm burden in patient care settings.
The summit drew broad support. With AAMI taking the lead, the American College of Clinical Engineering, ECRI Institute, the Food and Drug Administration, and The Joint Commission co-convened the summit. The American Association of Critical-Care Nurses, American Society of Health-System Pharmacists, American Nursing Informatics Association, Healthcare Technology Foundation, Infusion Nurses Society, and National Patient Safety Foundation joined the co-conveners as supporting organizations.
The gathering brought together 300 people with multidisciplinary experience and expertise, including:
Nurses, physicians, and healthcare leaders and managers
Biomedical and information technology professionals
Human factors engineers
Quality and risk managers
Academicians and researchers
Legal experts
Manufacturers
Standards developers
Regulators
Patient safety advocates
The summit resulted in consensus around a shared goal: No patient should be harmed from adverse alarm system events.
The summit made clear that solving complex, technology-related safety issues would require a holistic approach. Because alarm safety issues are systems issues, making progress would be possible only with the collaboration of the entire healthcare community. The summit report, Clinical Alarms, captured clarion themes, priority issues, expert perspectives, and leading practices that pointed the way forward.
To keep the momentum going, AAMI entrusted the AAMI Foundation with leading what became a multipronged initiative. Over its 50-year history, the Foundation has worked closely with its affiliate, AAMI, the world-renowned membership organization that leads global collaboration in the development, management, and use of safe and effective healthcare technology. As AAMI's charitable arm, the Foundation is committed to reducing preventable patient harm and improving outcomes with complex healthcare technology. The Foundation focuses on engaging the healthcare community in solving complex, multidisciplinary healthcare technology issues that require a systems approach.
A Broad Coalition to Address Complex Challenges
The AAMI Foundation recognized that addressing the whole set of complex challenges and processes identified at the summit would require an all-hands-on-deck approach. The problems cut across many domains—including diverse use environments, alarm management, systems integration, human factors, medical practice, clinician training, standards, and regulation.
In short, the scope of work required the Foundation to address the entire sociotechnical ecosystem—people, technology, organizations, and processes. For four years, this is exactly what we did.
This Anthology traces the history, breadth, and accomplishments of the Alarm Management Safety initiative, which ended in 2018. We leveraged AAMI's deep bench of leading experts and practitioners in alarm management. We reached out to new partners. We established a broad national coalition to support and enrich our efforts. We collaborated with dozens of organizations to build awareness and knowledge about alarm management safety.
The Foundation also relied on a sound methodology to ensure rigor as we shaped research directions, developed an evidence base, showcased best practices, offered continuing education, and publicized findings. We supported major works of research and developed pragmatic, evidence-based, and actionable wise practices—and inspired safety innovations around clinical alarm management.
This Anthology aggregates the work of the Alarm Management Safety initiative in one document, which is freely and publicly available to ensure all healthcare organizations have access to this critical information. We encourage you to take advantage of the published research, collective knowledge, and practical tools and to share them with your colleagues. We hope you will consider this Anthology a living reference to inform your efforts to improve alarm management practices in your healthcare organization.
Finally, we celebrate the fact that our knowledge about how to improve alarm management safety continues to grow. The initiative kept the spotlight on a seemingly intractable set of challenges. The focus on patient safety continues in the field.
Return to Table of Contents