HTM Week Shout Outs
Welcome to HTM Week 2021!
We've created this Shout Out Wall to honor the tireless work and sacrifices made by our HTM professionals, true healthcare heroes!
We'll be adding shout-outs to the wall several times a day throughout #HTMWeek,
so be sure to check back regularly as your colleagues are added and recognized! AAMI will also be sharing shout-outs on social throughout the week, so please follow
#IamHTM
and
#HTMWeek
to help us celebrate our community.
EXPLORE #HTMWEEK 2021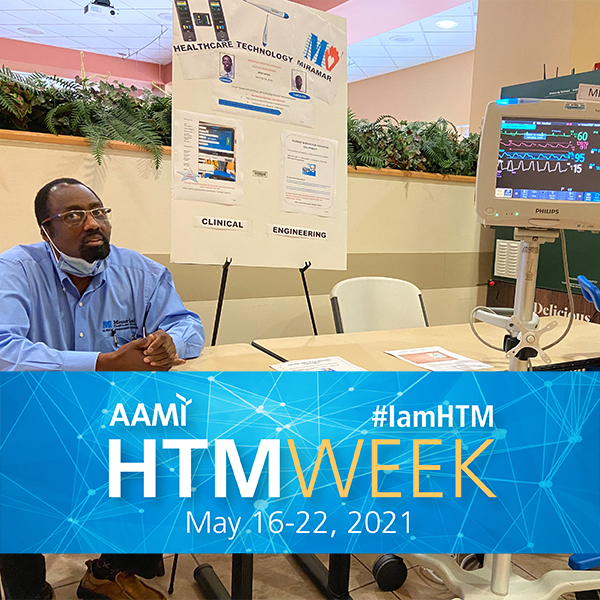 "The Clinical Engineering Team at Miramar for providing educational material and information for the staff."
Memorial Hospital Miramar | Submitted by Haniff Murray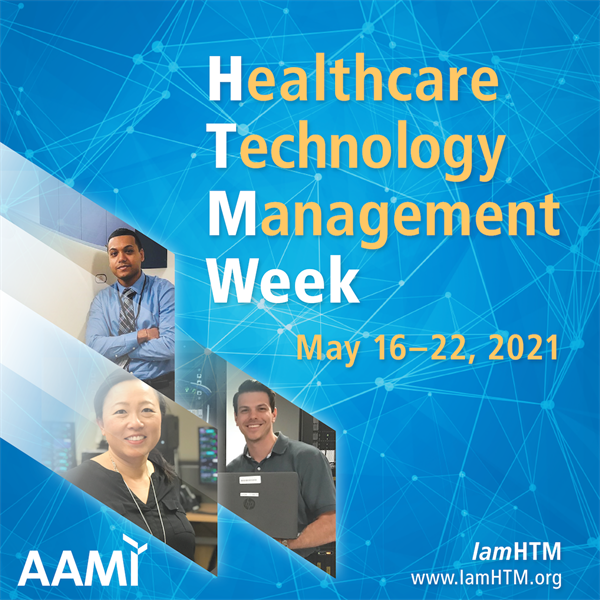 "Abe has been the best addition to our shop. He was dedicated to clean up our shop and is always the first person to offer to pick up and help out if our technicians get bogged down. I don't know what this shop would be like without him here."
Abe Borja | Submitted by Lori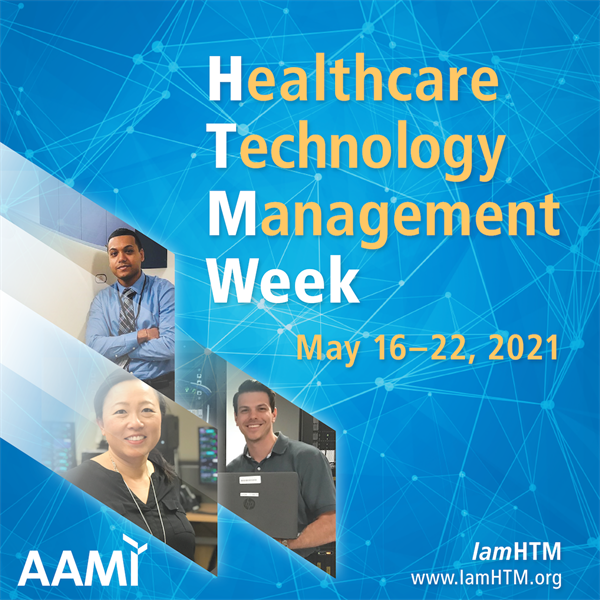 "Eric is the best technician to be around. Always livens up the shop with his humor and positive attitude. On top of that, he's been my go-to technician to assist customers with urgent repairs."
Eric Jones | Submitted by Lori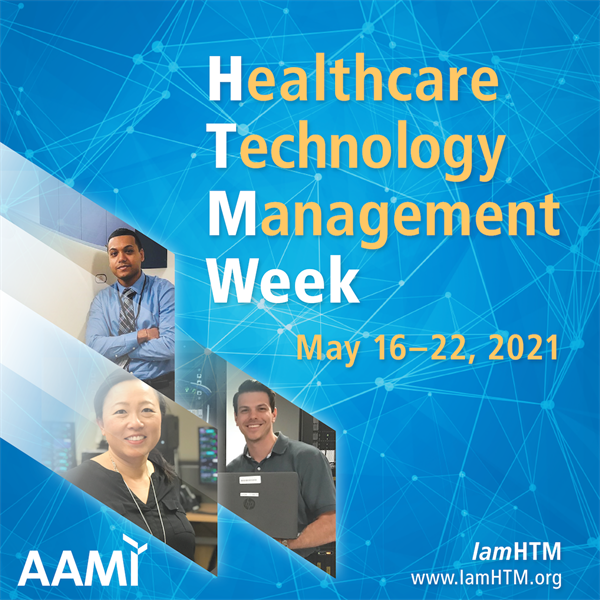 "Thank you for always going above and beyond for supporting the needs for our Biomed Shop. No matter how busy you are, you're always willing to help and make sure all of our needs are met!"
Rex Andrade | Submitted by Lori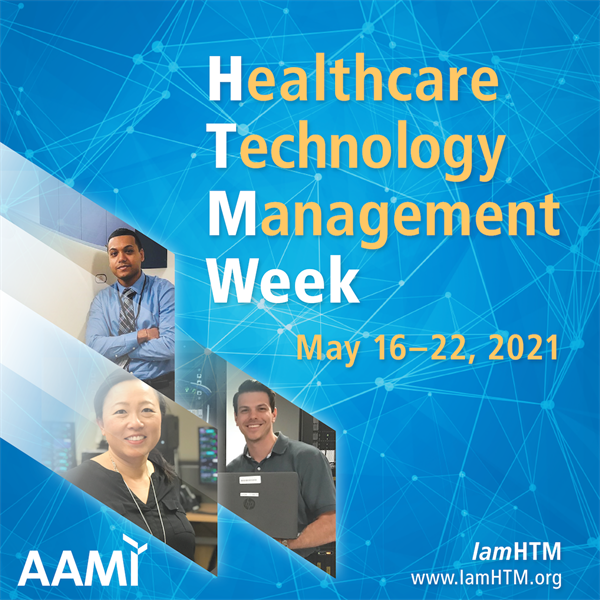 "Norman is a very reliable and accomodating co-worker. He fulfills his everyday responsibilities and goes even more for an extra mile. He follows up on the completed job and makes sure that it is functional. There's nothing that Norman can not when he is requested. And if he unsure, he will search and inquire all avenues for him to be successful. Norman will even stay longer of his hours just to complete the job. Norman is mainstream here in ICC and I would be lost in my work without the big help of this hard-working co-worker. And I can't thank him enough for all this dedicated hard-working commitment. And he does one heck of an exemplary job. Thank you, Norman !."

Norman Johansen | Submitted by Jojo Babaran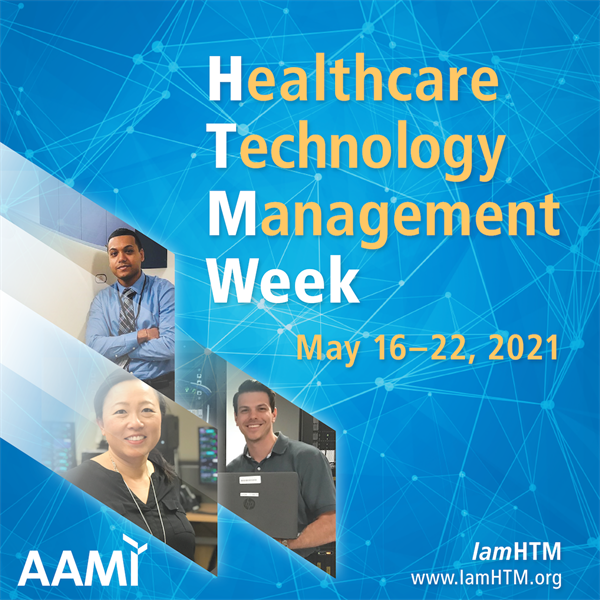 "Mike Zippay has always gone above and beyond and a manager, mentor, and coworker. He enjoys helping people and it shows."

Mike Zippay | Submitted by Josh Stereff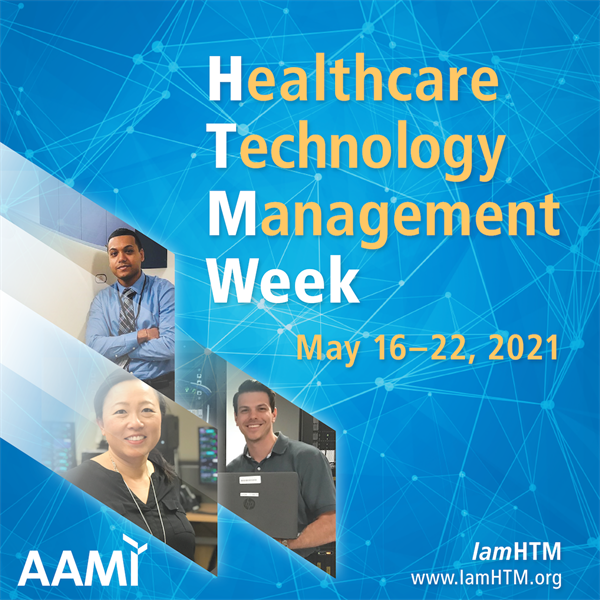 "An amazing leader in the VHA HTM community. She is passionate and motivated to provide safe, quality Veteran care. Collaborative, informative, and supportive across all levels of the organization."

Shelly Lealock | Submitted by Kendra Holter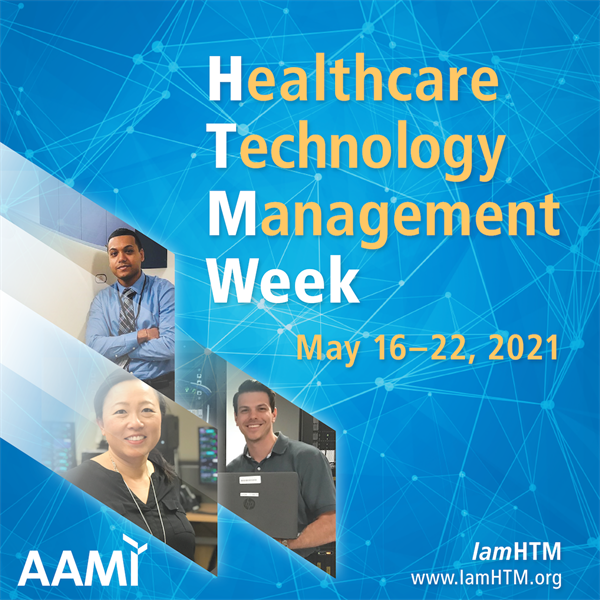 "Scott is our go-to guy for all things IT-related. He is always willing to help us whenever the need arises."

Scott Keith | Submitted by Lori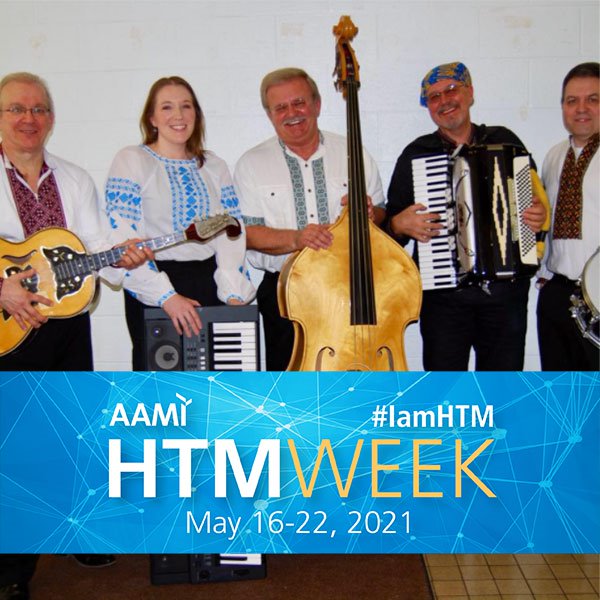 "Fred does a great job keeping our patients safe by managing recalls & analyzing service."

Fred Yasnowski | Submitted by Courtney Nanney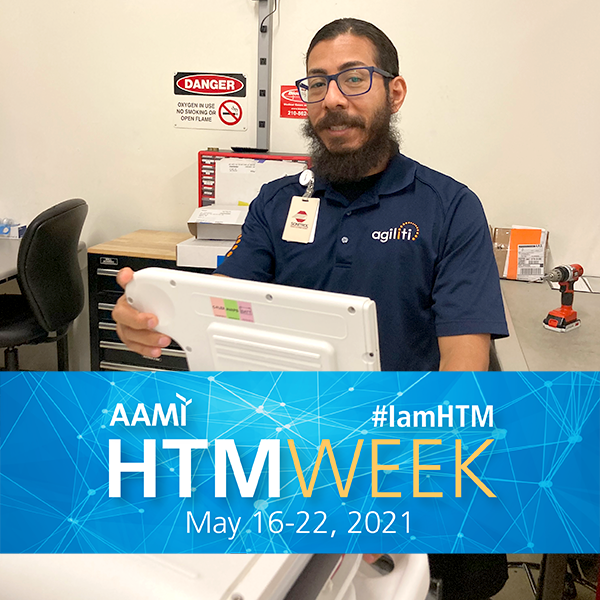 It is a great honor to celebrate Robert Jimenez as a true HTM professional. Robert is THE subject matter expert on Ventilator systems. This has been critical due to the COVID-19 outbreak as customers were pulling old equipment that hasn't been serviced in years. His technical expertise allowed us to exceed our customer's expectations and get these systems back into service and patient care.

Robert Jimenez | Submitted by Chris Soignet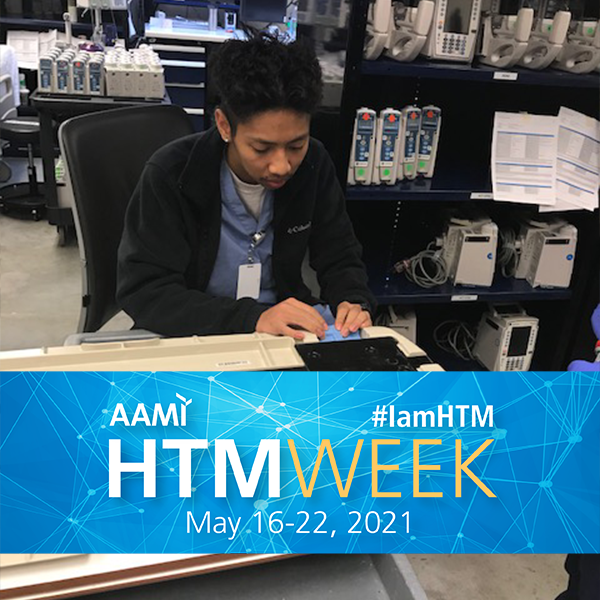 "Intern Anthony working on bedside table"
-Eskenazi Health
Indianapolis, IN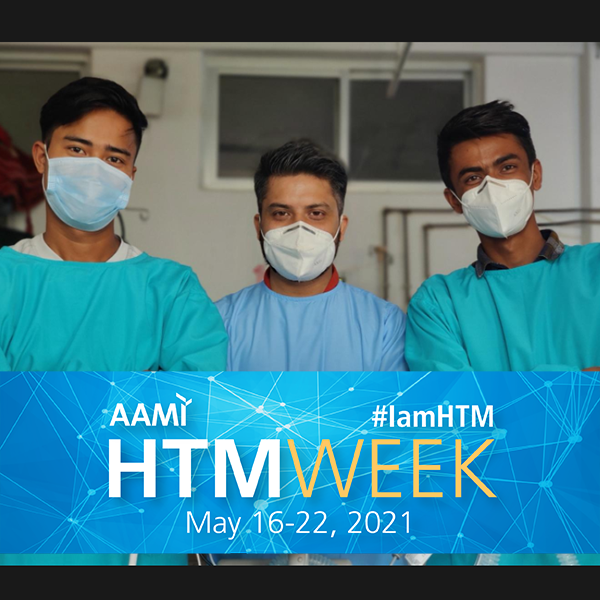 Greetings from NEPAL! Amid this ongoing pandemic, we from NEPAL would like to serve the nation at its utmost and make a difference!#WeRiseByServingManKind. These unheard heroes deserve a big round of applause! #IamHTM
- Biomed Engineers' Society Nepal (BES-Nepal) | Submitted by Sajal Pandey BME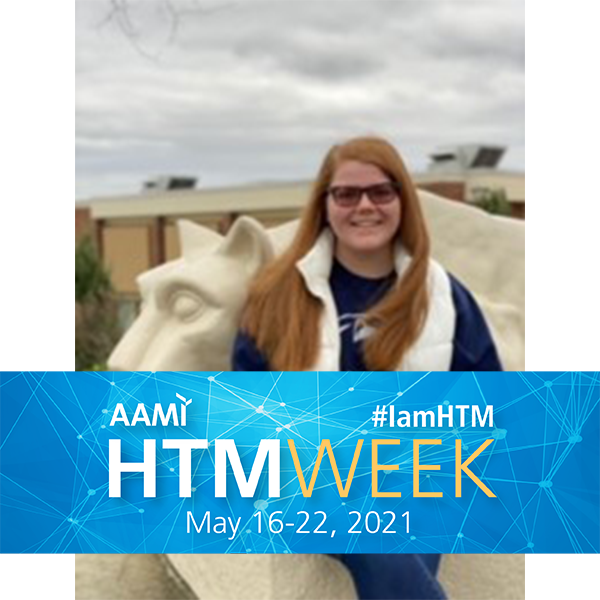 Dalynn graduated from Penn State New Kensington (PSNK) in August and started her career as a biomed at UPMC Children's Hospital of Pittsburgh. Dalynn deserves a shoutout for her work at Children's as well as her continued involvement with research projects at PSNK. We will be presenting together at the upcoming AAMI exchange!
Dalynn Park | Submitted by Joie Marhefka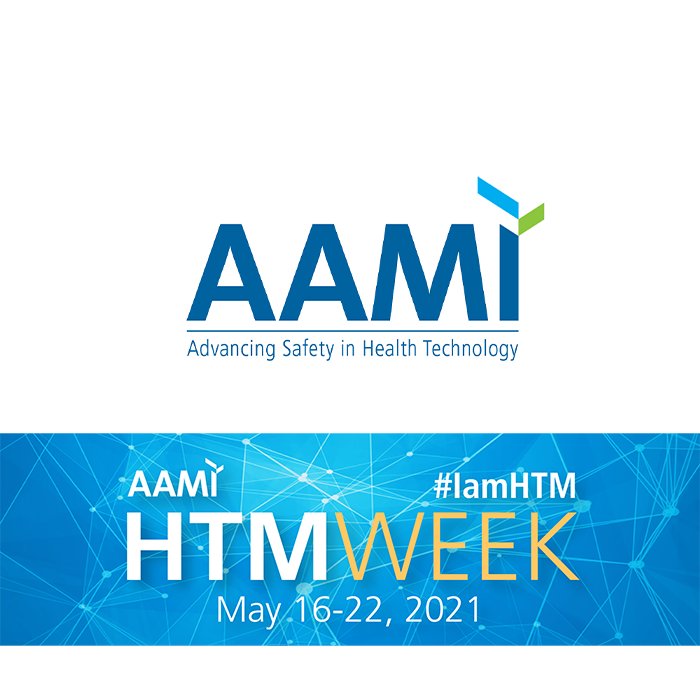 "I would like to shout out to the AAMI Board of Directors and AAMI staff for the great leadership and help that they have given the HTM community during this trying time."
AAMI Board of Directors and Staff | Submitted by Steve Yelton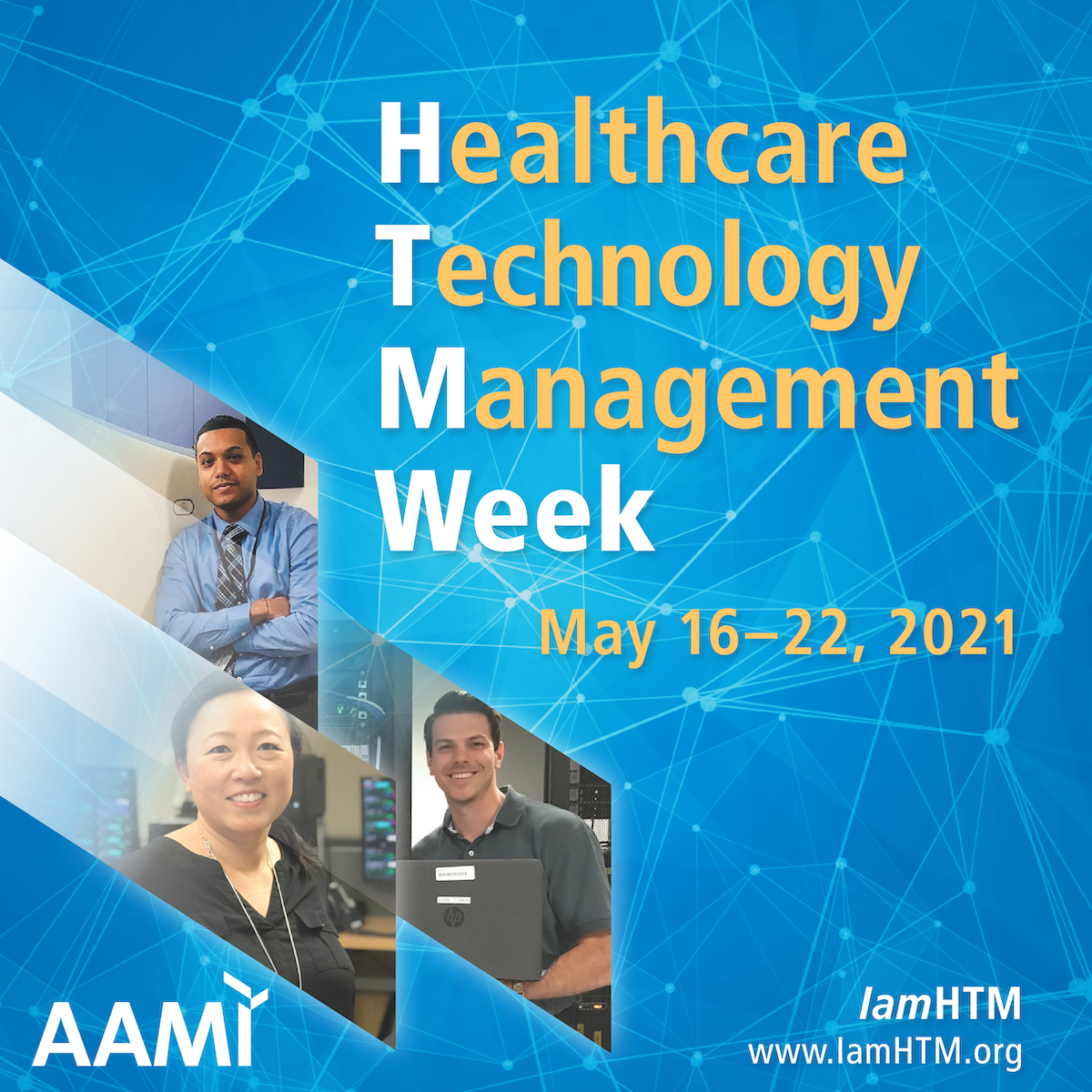 The Midland Memorial Clinical Engineering team sacrificed their time and in many cases their own personal well being accessing COVID patient rooms to perform service. Texas endured a polar vortex disaster that created problems throughout the hospital and the biomed team was quick to respond ensuring their safety and well being. GREAT WORK TEAM MMH!!!

The Midland Memorial Clinical Engineering Team | Submitted by Abraham Bejil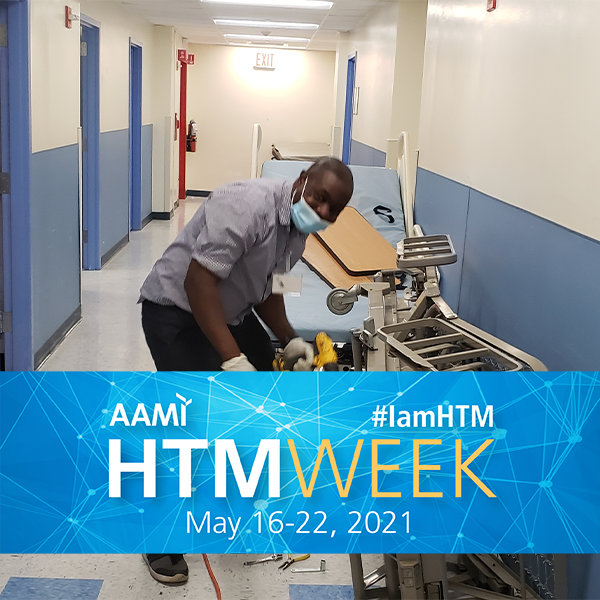 I want to shout out Fassery "Coul" for always going the extra mile to help his coworkers and the doctors and nurses here at Bronx Cares Hospital(formerly Bronx-Lebanon). He comes in early, leaves late, is eager to learn something new. Answers calls from the depts, is always helping the rest of us anytime we need help, and never shies away from any task our boss assigns us. When we're given a new project, it's usually he and I together assigned to tackle it.
Fassery Coulibaly | Submitted by Christopher Walters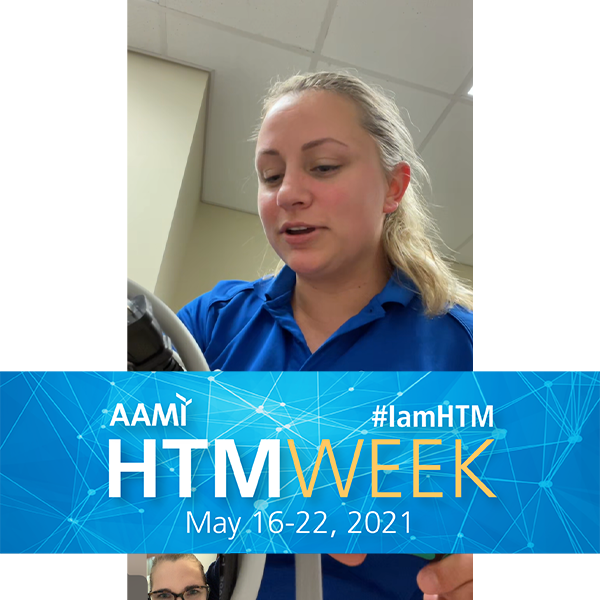 Thank you for being a great coworker and taking over as lead of my site as I transitioned to the back office!
Kayla Lemieux | Submitted by Colleen Haugen-Ortiz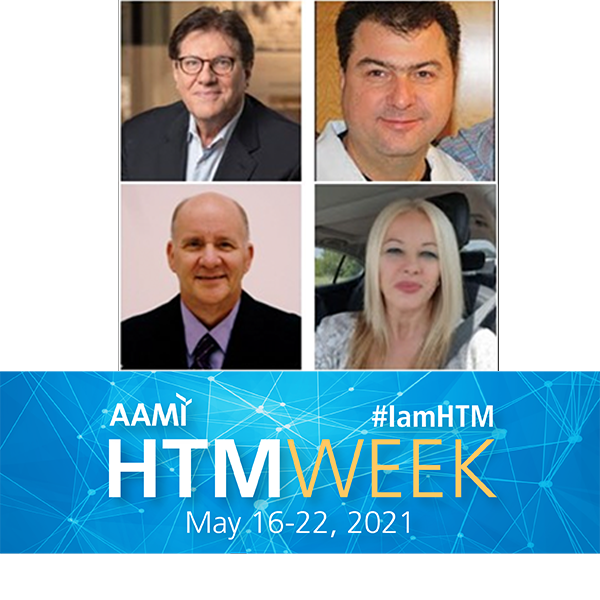 I want to shout out to Medisend College of Biomedical Engineering Technology Family for there relentless pursuit in delivering quality education to military veterans during this pandemic. Nothing but stellar!
Medisend College Family | Submitted by Shane Gray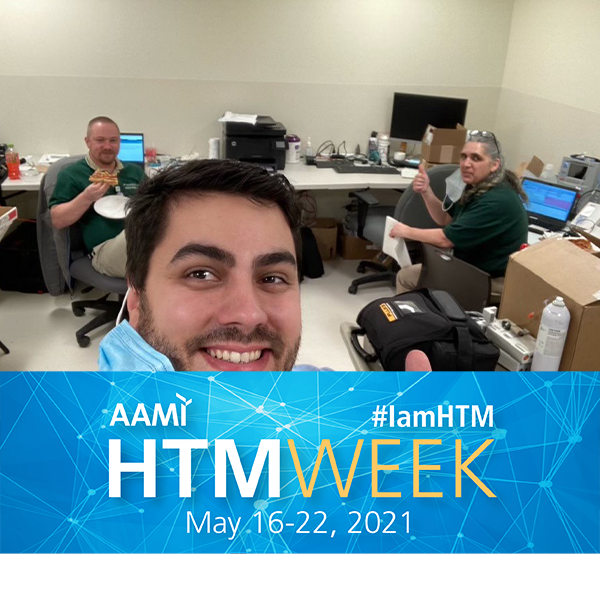 Excellent work opening a state-of-the-art ambulatory surgery center! Clinical engineering staff rose to the occasion to meet timelines with excellent service and support!

D-HH Clinical Engineering ASC Team | Submitted by Michael Brilling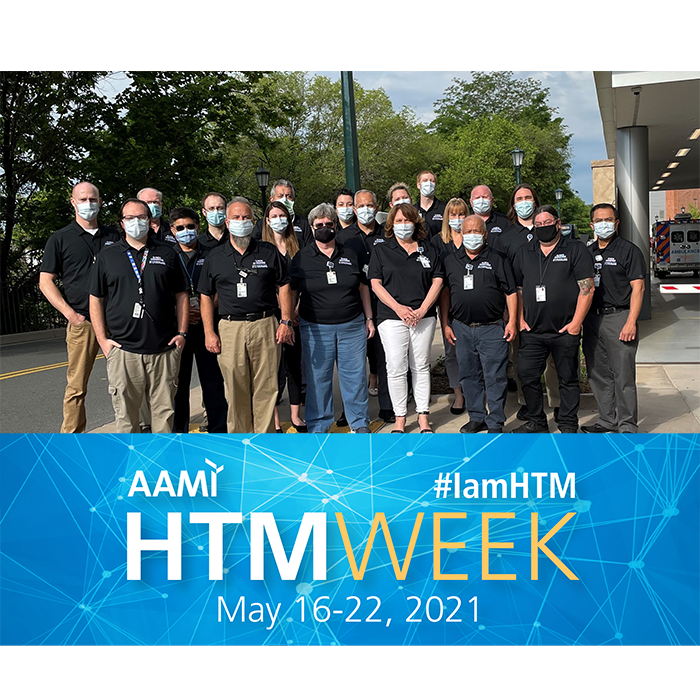 "Shout out to UVA Health's Clinical Engineering Team! Our team demonstrates outstanding teamwork and extraordinary commitment to the Medical Center. They are always willing to step up and do what is right for our patients!"

UVA Health Clinical Engineering | Submitted by Kristina Neal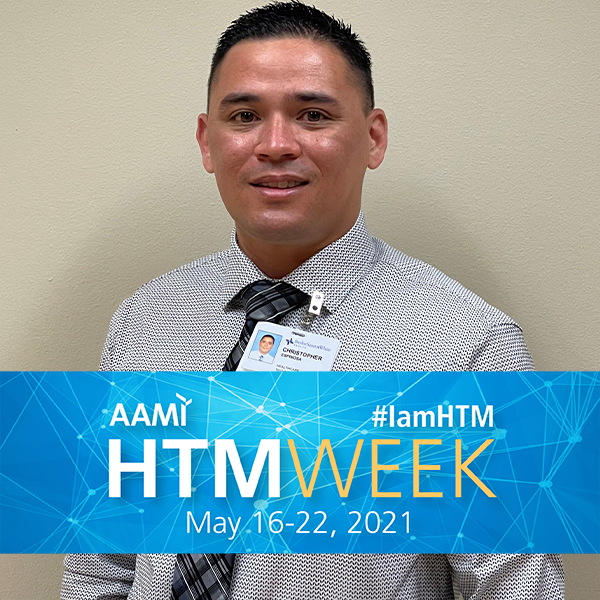 Celebrating Chris Espinosa. Only with BSW for a few short months but making a huge difference in a positive way. Great leader and great team member!

Chris Espinosa | Submitted by Carol Wyatt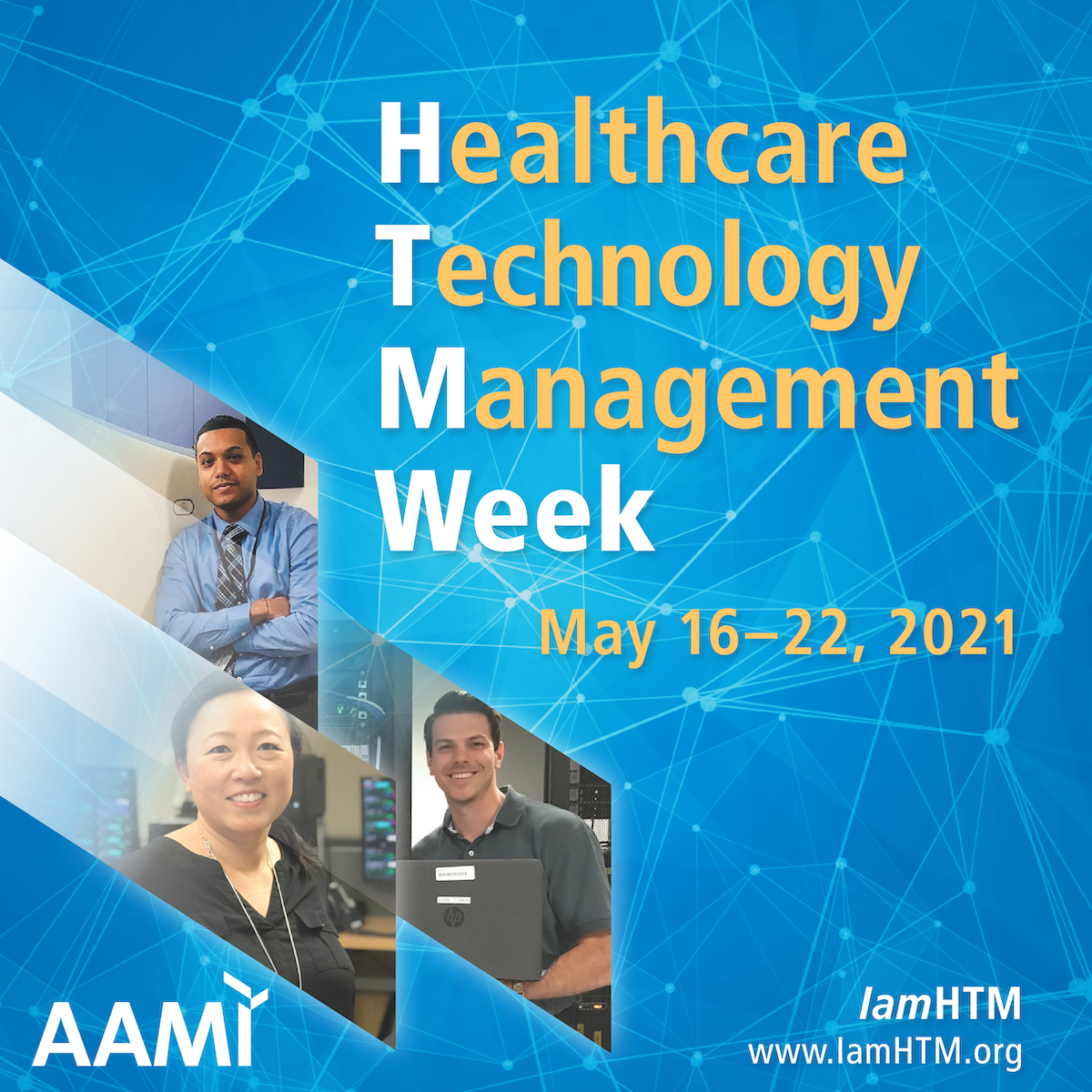 I want to give a shout out to an amazing FSE, Jorge Vargas from Philips Healthcare. Amongst his busy and crazy schedule he will not hesitate to teach me the in's and out's of the job, especially just having crossed over into the Diagnostic Imaging side of HTM. Thanks Jorge, keep up the greatness!
Jorge Vargas | Field Service Engineer | Philips Healthcare | Submitted by Chris Stachnik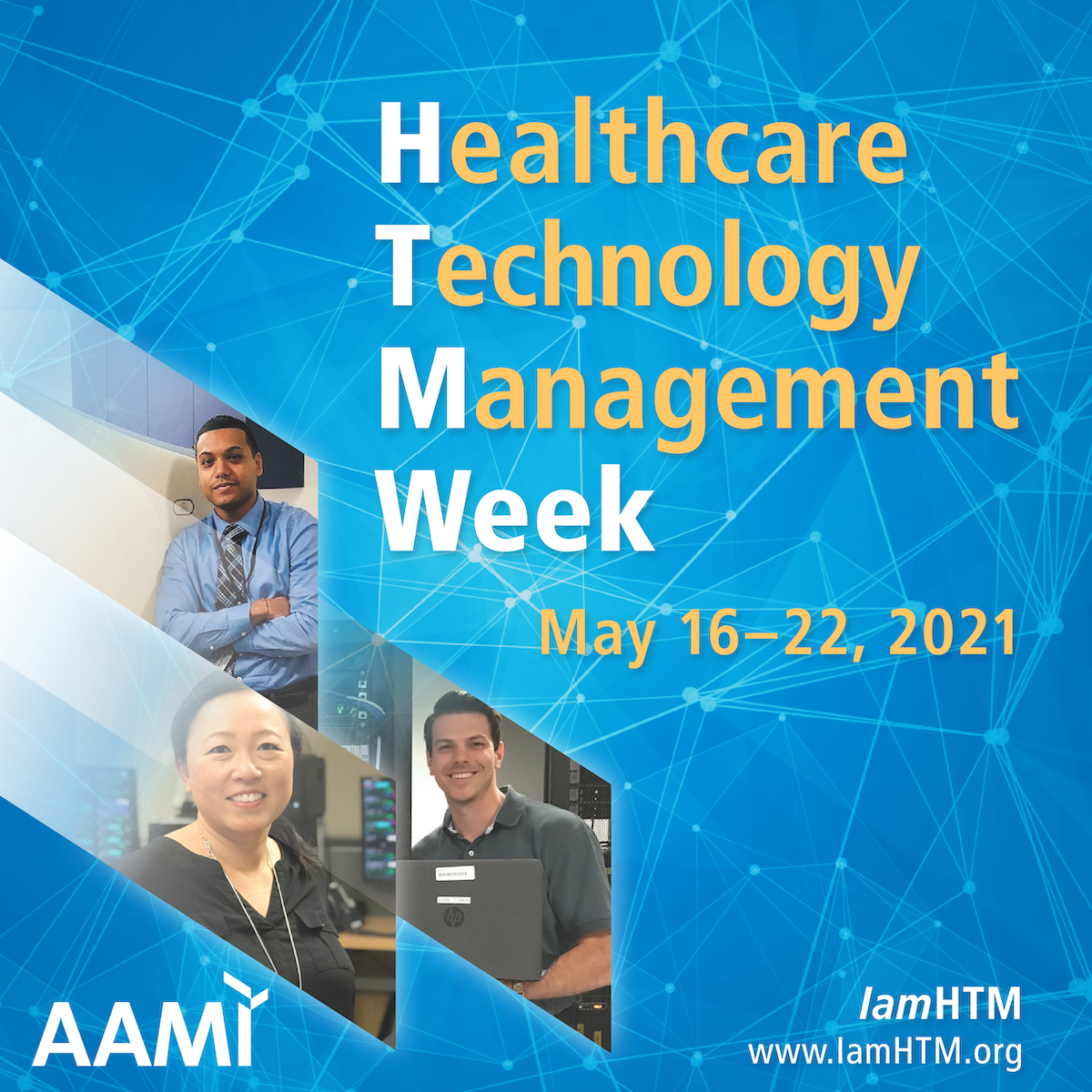 "Eric Danielson deserves a huge SHOUT-OUT for HTM week! He is respected by all of the surgical services staff at Mayo Clinic inPhoenix due to his unwavering dedication to patient safety. I am lucky to have him as my mentor and colleague!"
Eric Danielson | Submitted by Janice Courtois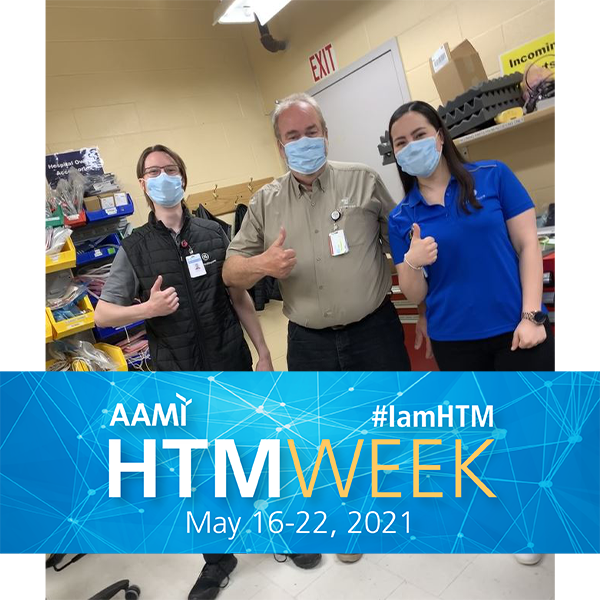 Thank you to my colleagues Geoff Doiron and Ken Williamson for sharing their experiences and knowledge in the field. The best team to work with, always making everything fun and placing the customer's safety FIRST! Shout out to the greatest Biomeds you will ever work with!!!! THANK YOU, THANK YOU, THANK YOU!!!!!!!!!
RVH Biomed Team (Barrie) | Submitted by Claudia Rios Jimenez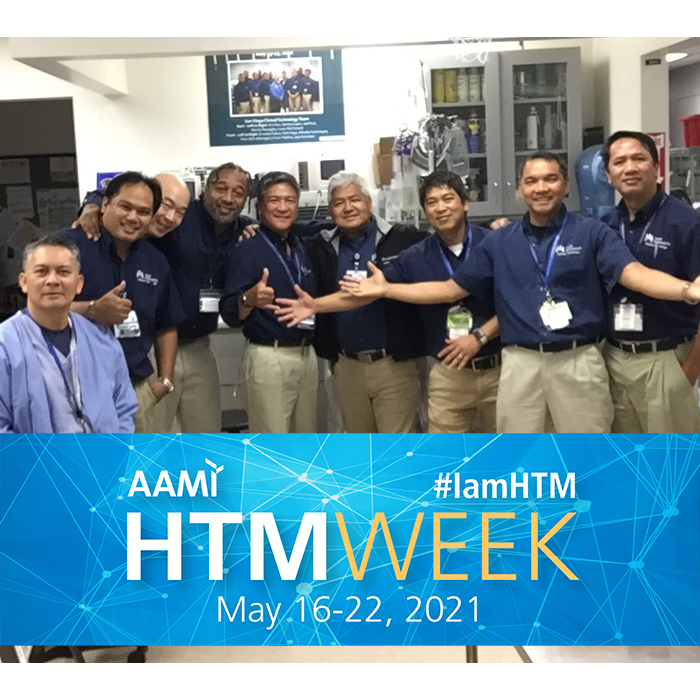 "Shout out to Ernesto Padua, Lead/Senior BMET for KP Zion Medical Center, San Diego, California. The true spirit of a servant leader,he is as dedicated to the accomplishment of the organization's mission as he is steadfast in developing, grooming, and mentoring those he leads. As such, his team of HTM professionals embodies pride, professionalism, passion, and purpose. It's more than just a team, it's also a family. Photo (left to right: Victor Pablicao, Wendell Pascual, Eric Hsu, Lewis McClintock, Alfredo Fontimayor, Ernesto Padua, DominadorCruz, Felix Vega, Jesus Delacruz)."
Ernie Padua | Submitted by Dell Pascual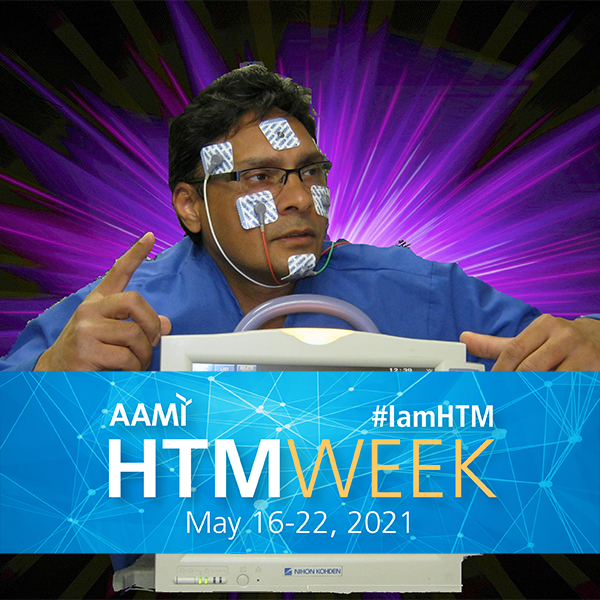 "Deep thoughts!"
Manjit Sahota | Submitted by Stephen Hall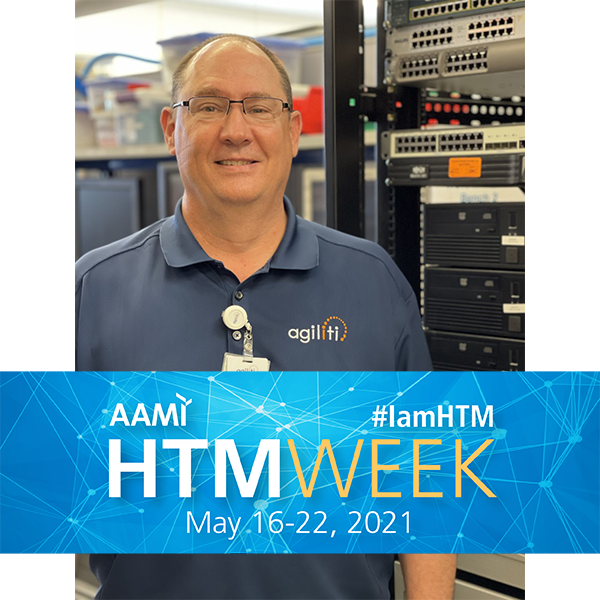 Rob is a Field Service Technician III with 33-years in the HTM Field with expertise in Patient Monitoring/Telemetry systems. When not working on his normal equipment install base, Rob has a passion for providing service and support for multiple systems across the country including respiratory/ventilation. A mentor to countless technicians, Rob is always willing to share his knowledge in the field. Thank you Rob for your dedication to Healthcare and the Biomedical Profession!
Rob Graham | Submitted by Jeremy Pullman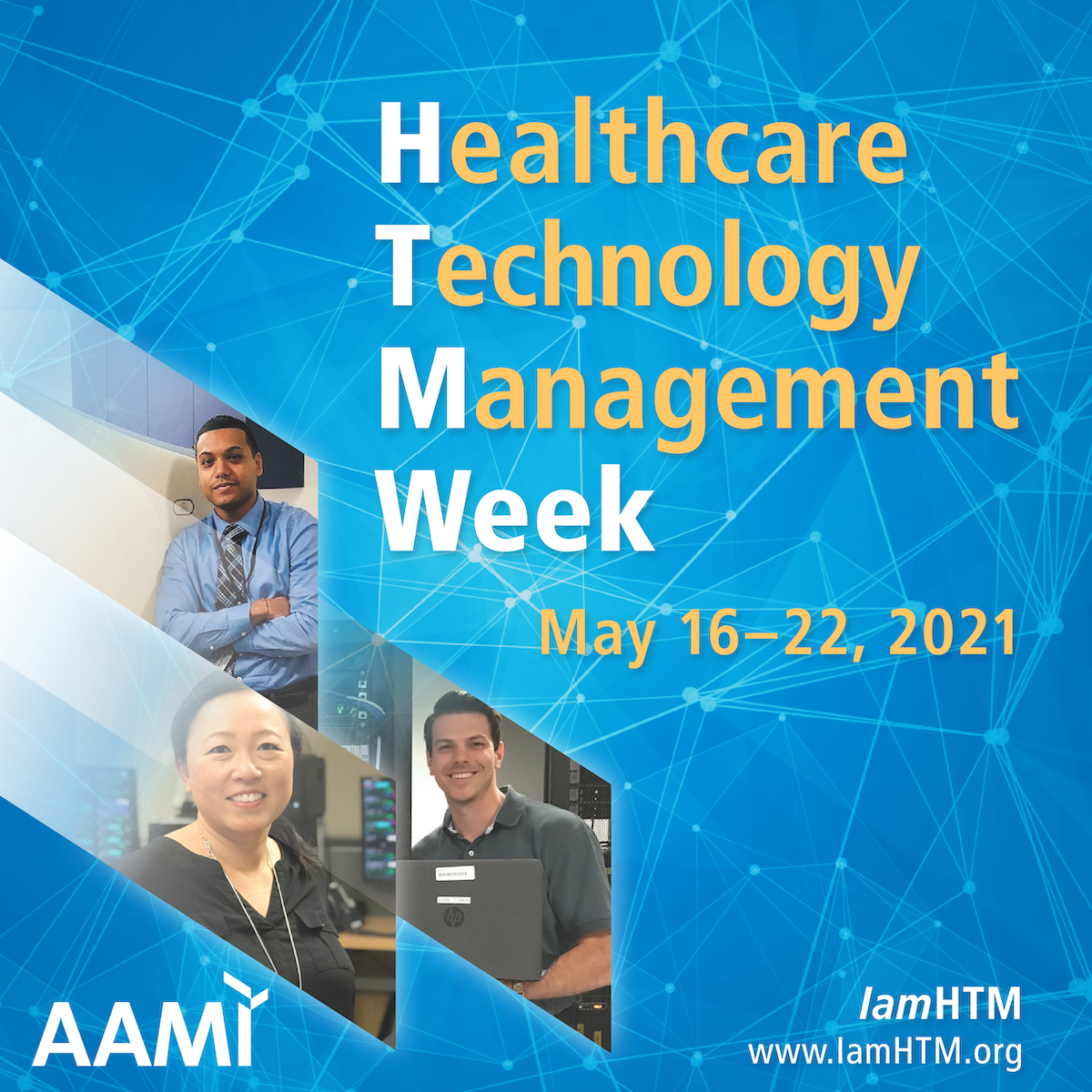 Kevin was an instrumental team member in the staging of over 1200 IV pumps for quick deployment to Baylor Scott & White hospitals. Tagging, organizing pallets and allocation of so many IV pumps was no easy task but it was incredibly important to the hospitals. Even though this was a 'behind the scenes' HUGE activity, it was vital to successful preparedness for COVID. It is with great gratitude we thank Kevin for all he does whether it's day-to-day support or COVID preparedness support.
Kevin Halloran | Submitted by Carol Wyatt
"Shout Out for standing up ICUs for patient overflow and to serve as additional ICUs. Othaniel Williams and Lisandro Olivares used existing equipment in the hospital to build three ICUs in preparation for the surge. It was the little details that made a big difference from ensuring the ICUs had beds and monitors to ensuring they had defibs and cable accessories. -Baylor Scott & White Health at Lake Pointe"
Baylor Scott & White HTM | Submitted by Carol Wyatt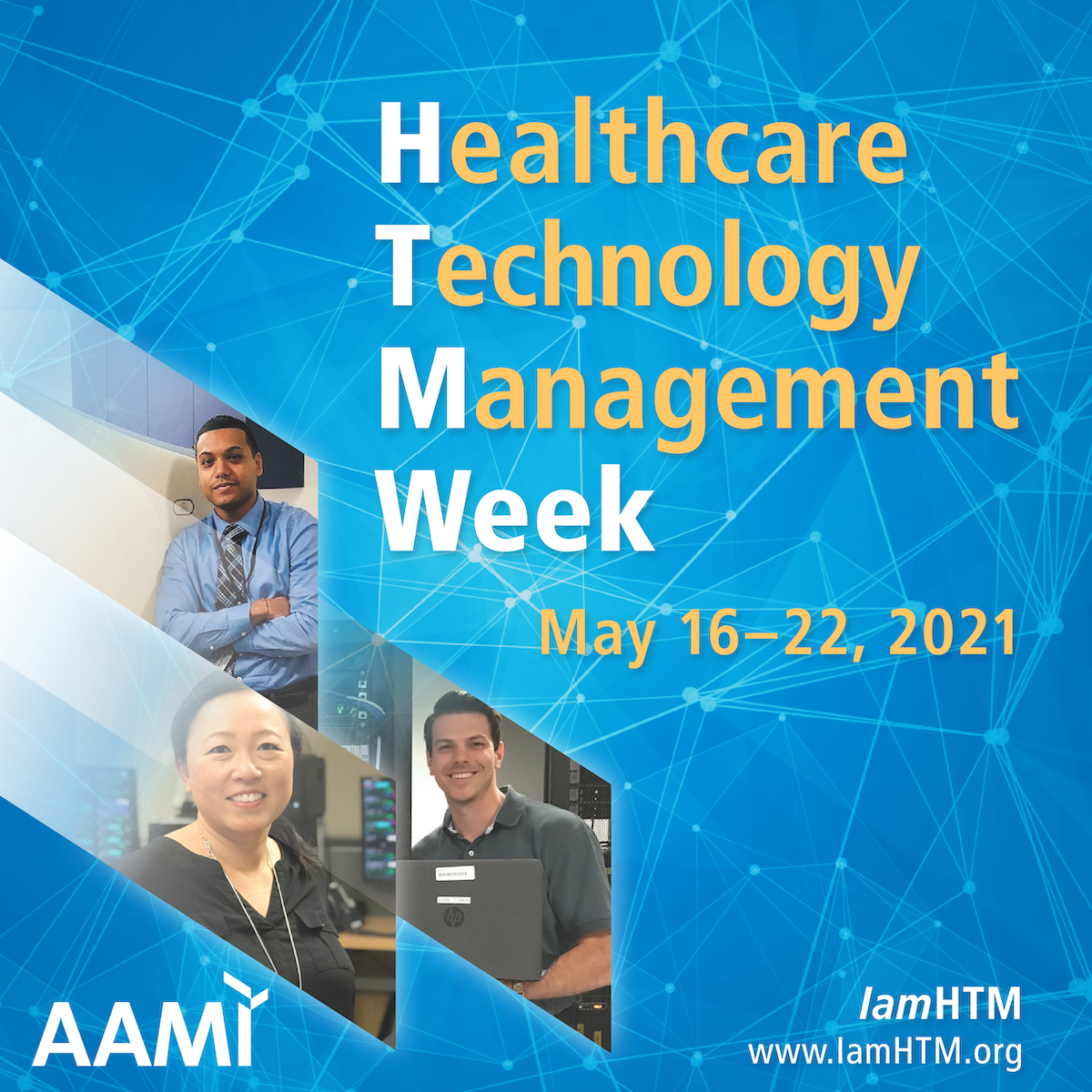 "This is to all HTM professionals. You provided support to our medical caregivers during the COVID pandemic. You were the ones that keep the life-saving medical devices up and running, enabling physicians and nurses to care for our family members. You are the true unsung heroes! Thank You!"
All HTM Professionals | Submitted by Ed Walters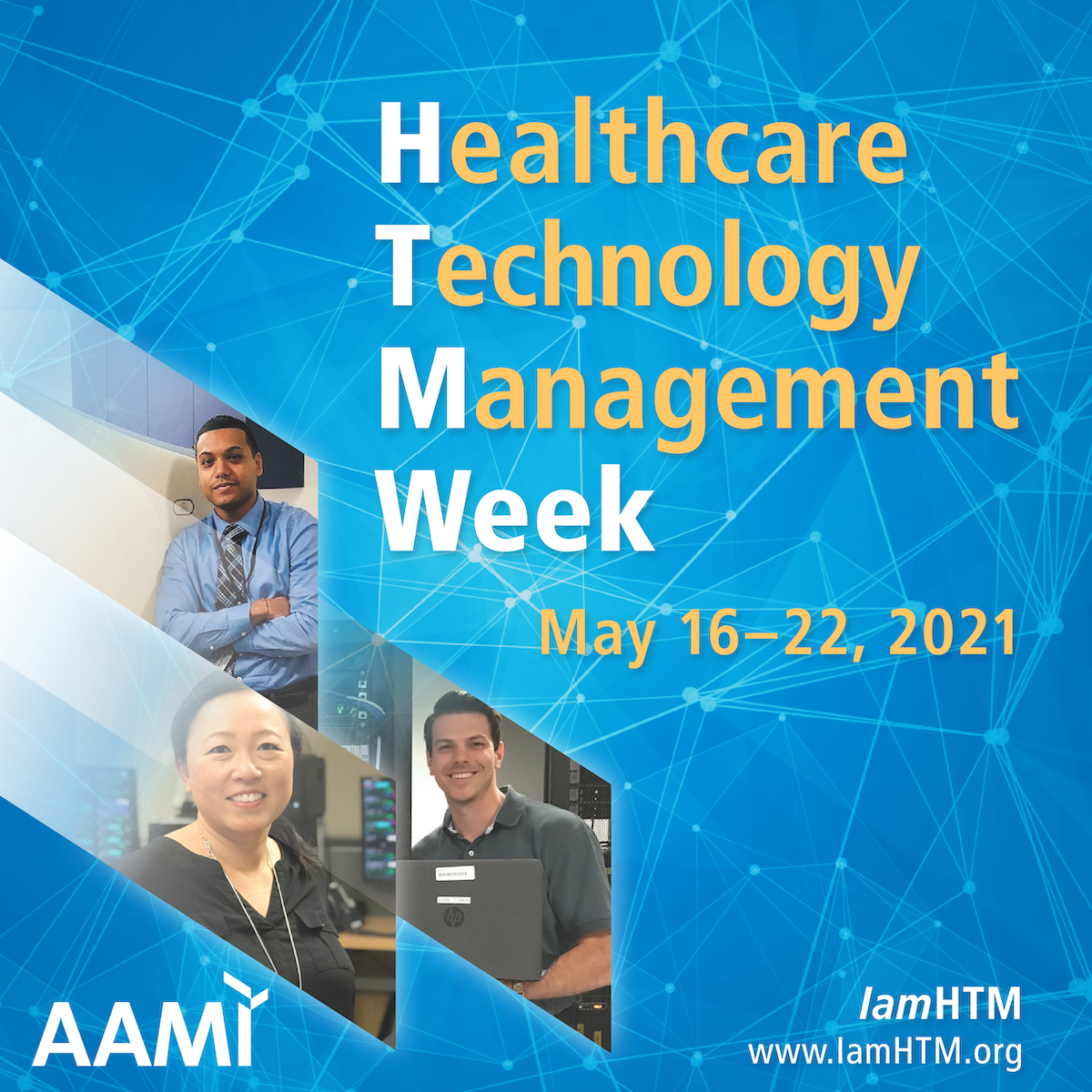 It's been a long year with many changes and challenges and Daniel used his skills and knowledge to lead his teams through it all. COVID preparedness required a lot of 'out of the box' thinking to ensure medical equipment safety for all. From standing up overflow ICUs to flexing team members to help with services, Daniel's willingness to accommodate the needs and requests of the clinicians reflects his dedication to our patients. It is with great gratitude I say Thank You for leading the way to success!.
Daniel Irving | Submitted by Carol Wyatt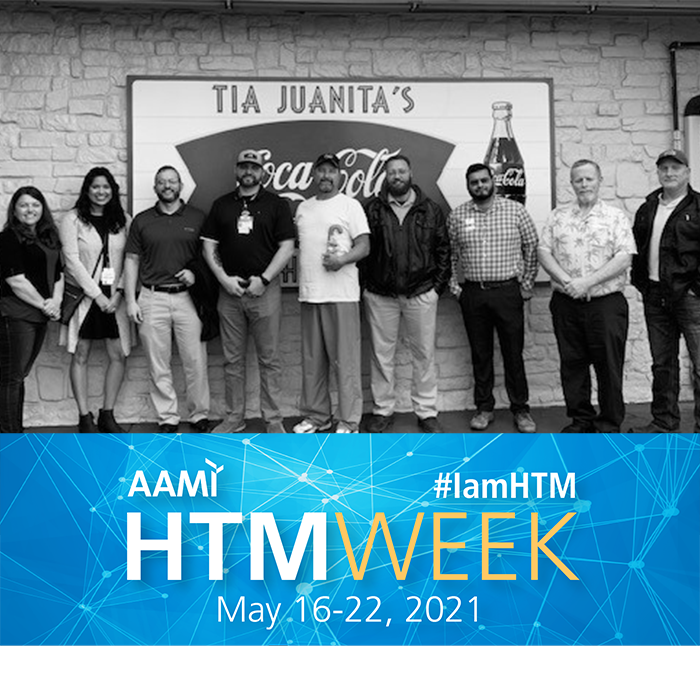 "The team that defines team! They always do what it takes to go the extra mile helping each other along the way!"

CSH CE Memorial Market Team | Submitted by Heather Hebert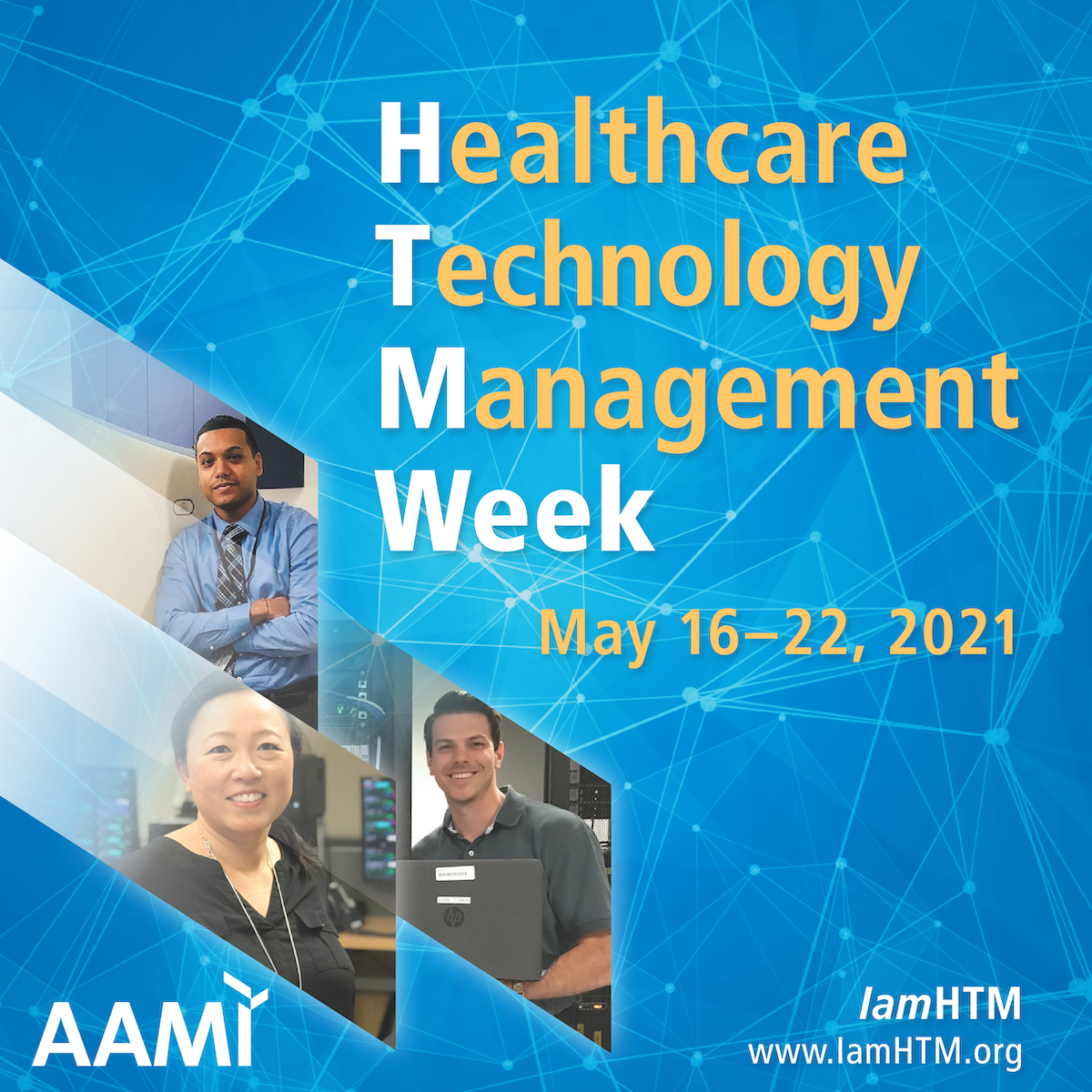 A Shout Out to Danielle who has tirelessly been leading the charge of promoting HTM to whomever will listen, GREAT WORK DANIELLE. Your efforts are greatly appreciated and makes it even easier to get behind this effort.
Danielle McGeary | Submitted by Tim Cordes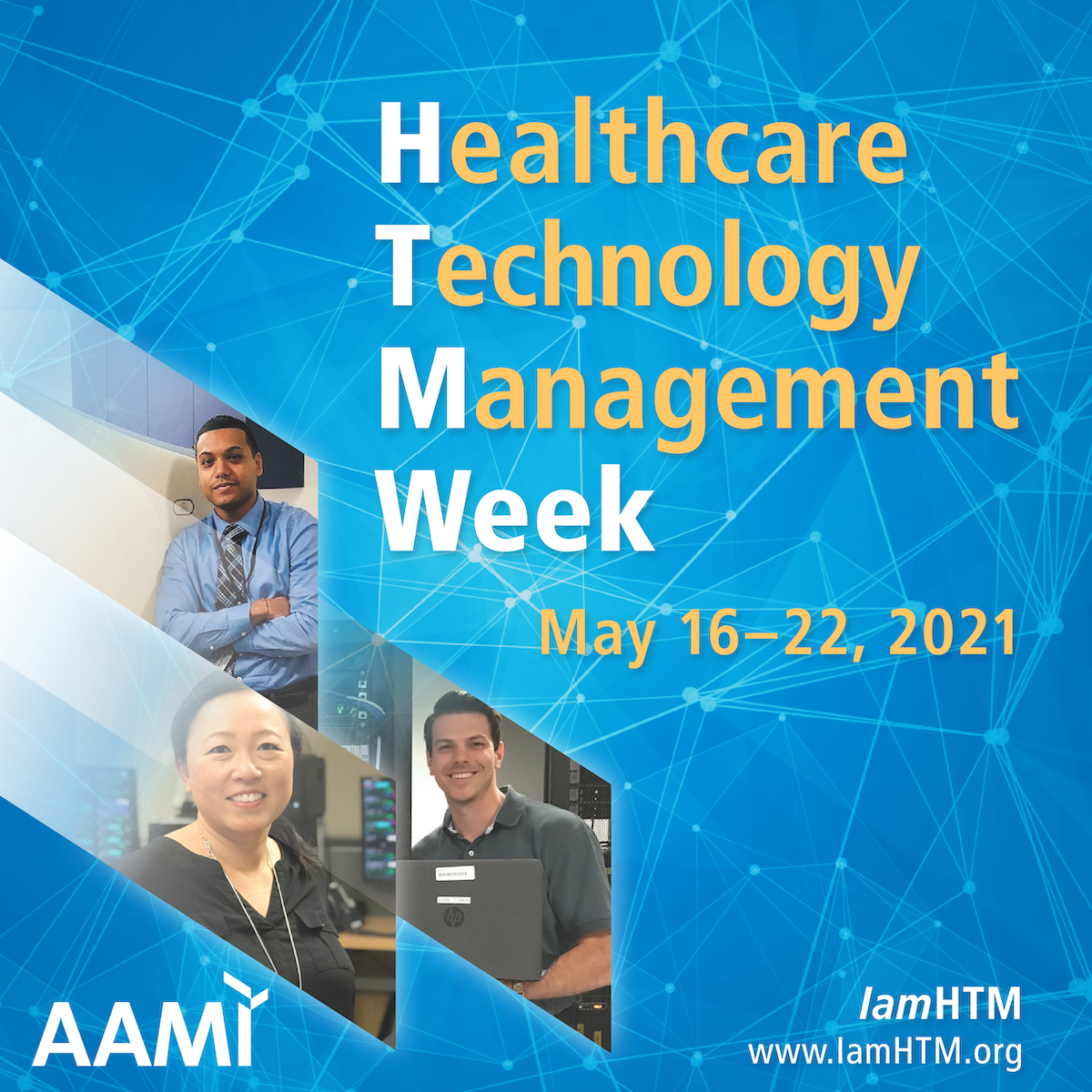 I would like to give a shout out to the National LVP team. The Large Volume Pump team is headed by Clinical Technology with members from Patient Care Services, KPIT, Pharmacy, Sterile Processing and on. The team is leading the conversion for all 8 regions (NCAL, SCAL, Hawaii, Washington, Colorado , Northwest, Georgia and Mid Atlantic Static's). The team is tackling both in patient and out patient areas, and implementing wireless all at the same time. It's a labor of love for this team to spread out across all the regions and many time zones. Kaiser Permanente National Large Volume Pump team | Submitted by Marlene Davis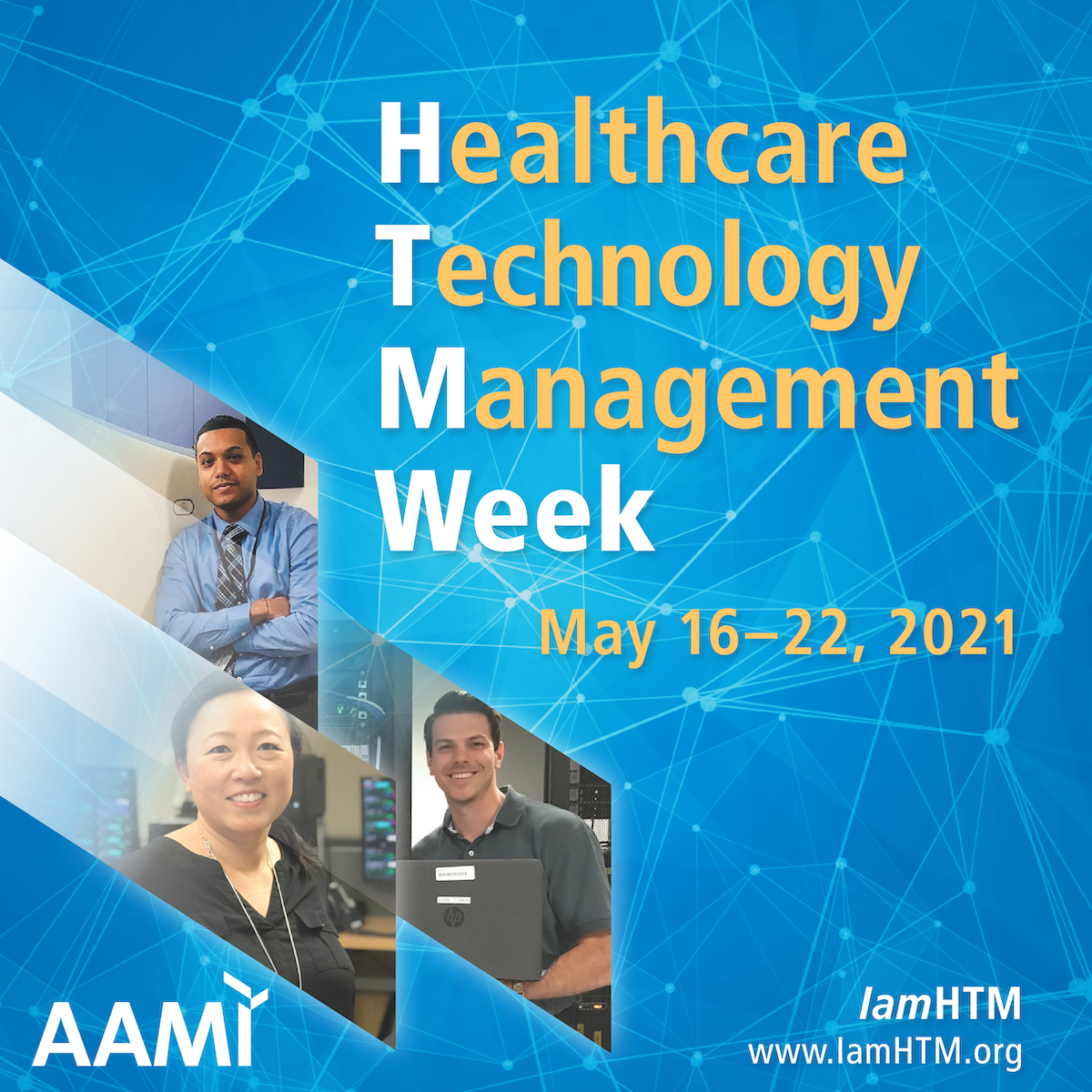 Cardell Bell is an important part of integrating health technology throughout the Veterans Health Administration, in particular Real Time location Systems. Thanks for your knowledge and willingness to progress forward!
Cardell Bell | Submitted by Jeff Mersch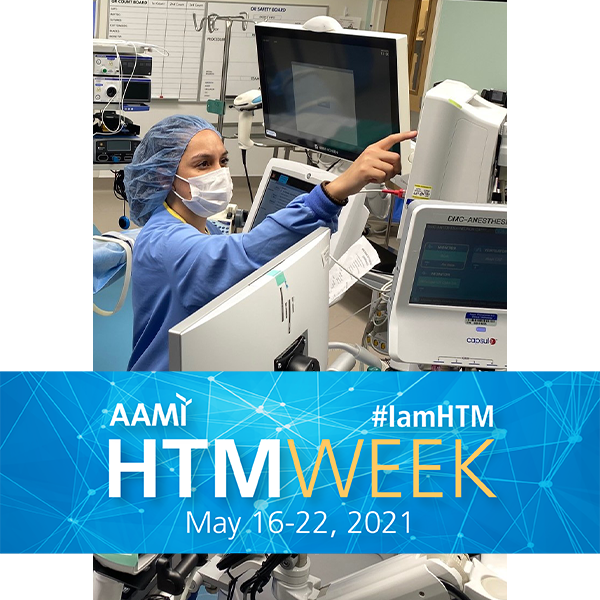 We are honored to share in celebration our very own intern Jasmine Cabrito has passed her CBET!!! What an honor and testimonial she has been for the intern program. Jasmine continues to strive to be the best Clinical Technology Tech, her determination and team work attitude will continue to serve her well. Please welcome me in congratulating Jasmine on a job well done with attaining her CBET. What an inspiration! Congrats Jasmine!!
Jasmine Cabrito | Submitted by Fernando Trejo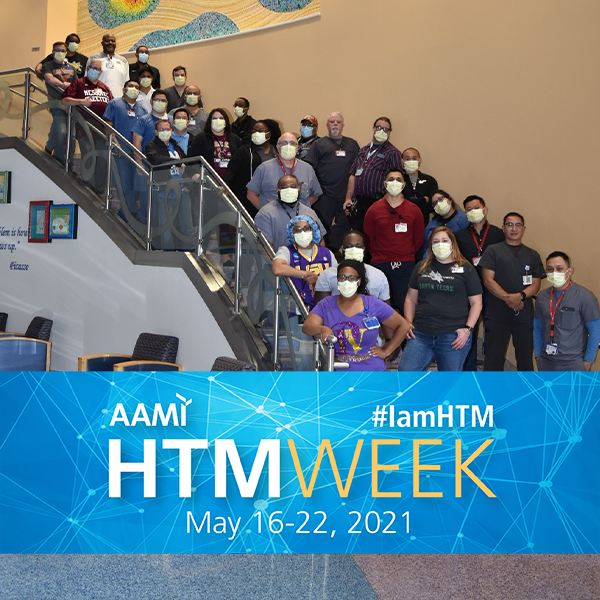 "I want to give a shout out to our amazing HTM Team at Children's Health. These amazing men and women come to work every day to ensure medical devices are clean, working, and ultimately ready to support our patients. Children's Health HTM Department Rocks!!"
Children's Health HTM | Submitted by: Andrea Brainard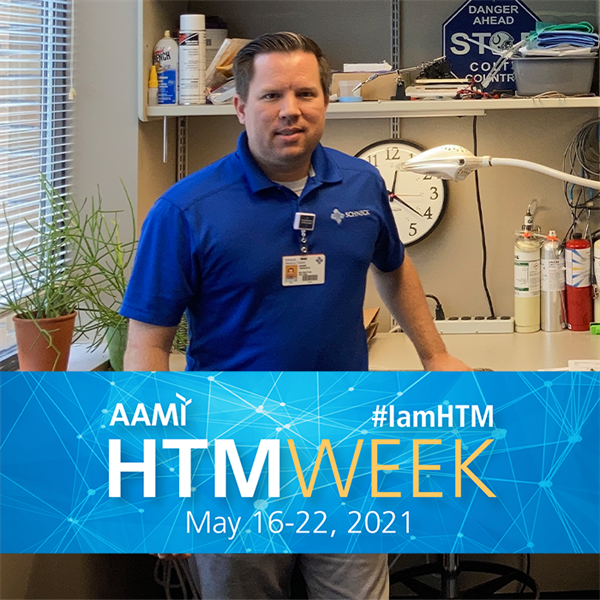 "Shout out to Adam. Not all heroes wear capes. In the midst of the pandemic when all was chaos and fear, when all coworkers quit, this team of one stayed and faced the challenges brought in by the pandemic with such grace and courage. He would come in early and leave late. Risking his own well-being everyday for the sake of those who needed him most. Thanks for all the work you did setting up the overflow covid wards, entering covid patient rooms day after day, troubleshooting, helping everyone you could and so much more. Thank you for your kindness and compassion. You're a real hero."
Adam Unsworth | Submitted by: Schneck Medical Center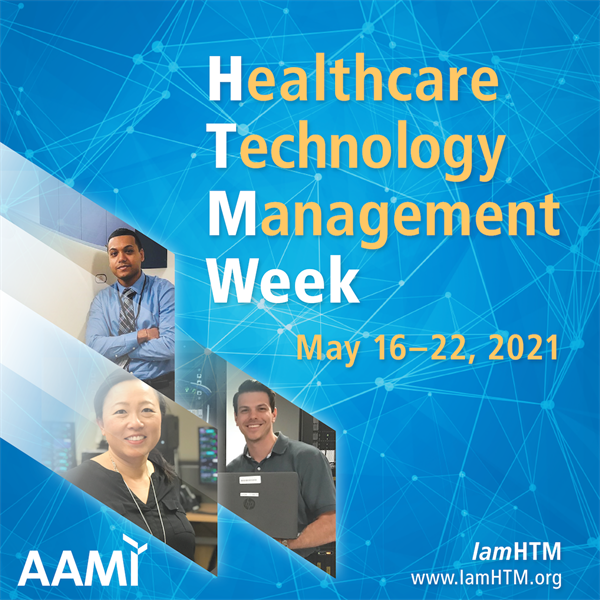 "Rad has been the most dedicated employee. He has been such a pleasure to work with. His knowledge of all Biomed equipment is so extensive that he really surprises you with what he knows."
Rad Whiteley | Submitted by: Lori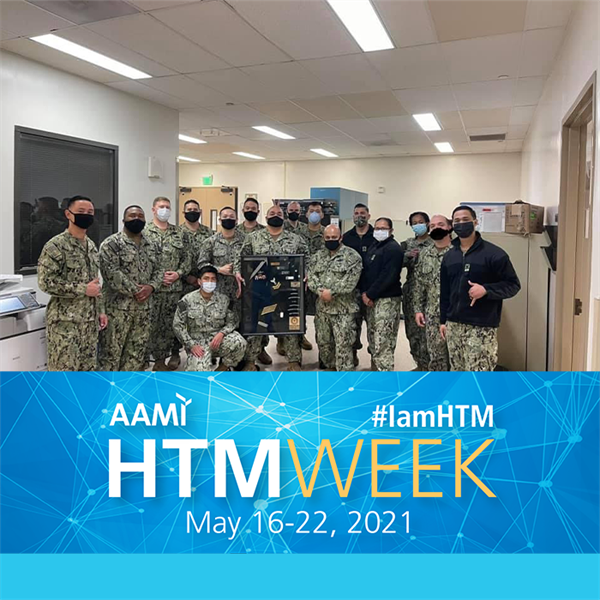 "I'd like to shout out my own biomedical shop at Naval Medical Center San Diego for their outstanding support to the command and community during the COVID-19 pandemic! We established a COVID bay, supported the region through ventilator maintenance and USNS Mercy tasking, and the country through COVID vaccine administration!"
Naval Medical Center San Diego Biomed Shop | Submitted by: Nathan Tegel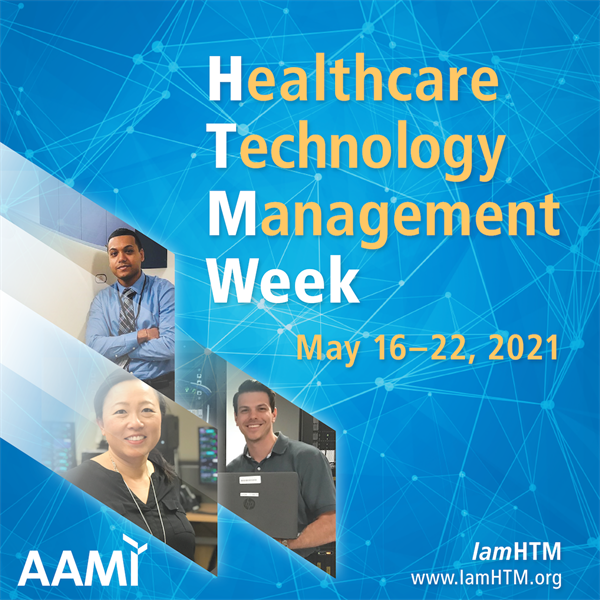 "I am celebrating Raquel Avellar for all her admirable work and support. Thank you!"
Raquel Avellar | Submitted by: Andrea Moldon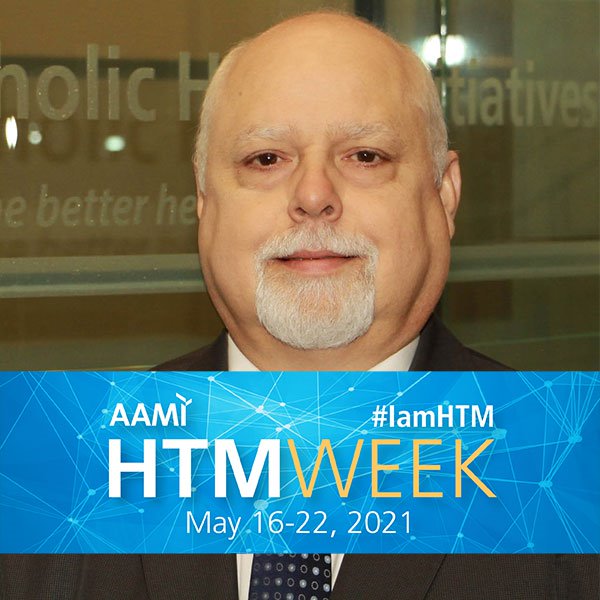 "Bill leads the cybersecurity, quality, and database functions for CommonSpirit Health HTM and is an essential part of medical equipment management & safety."
Bill Barley | Submitted by: Courtney Nanney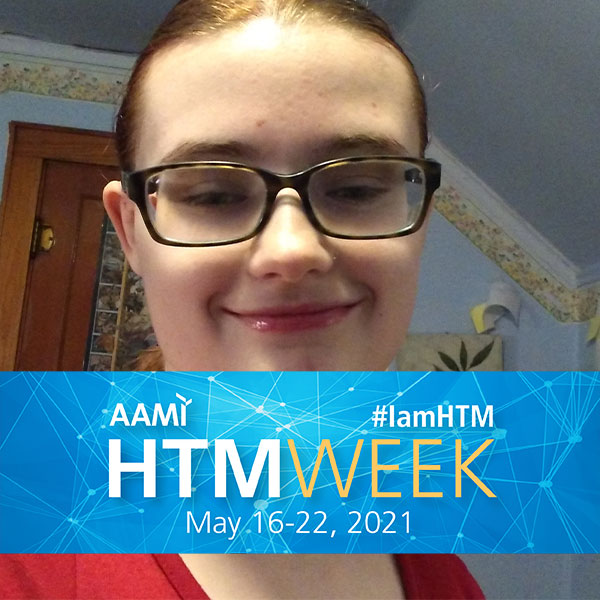 "Celebrating getting vaccinated and keeping my sister safe during the pandemic."
Barbara lino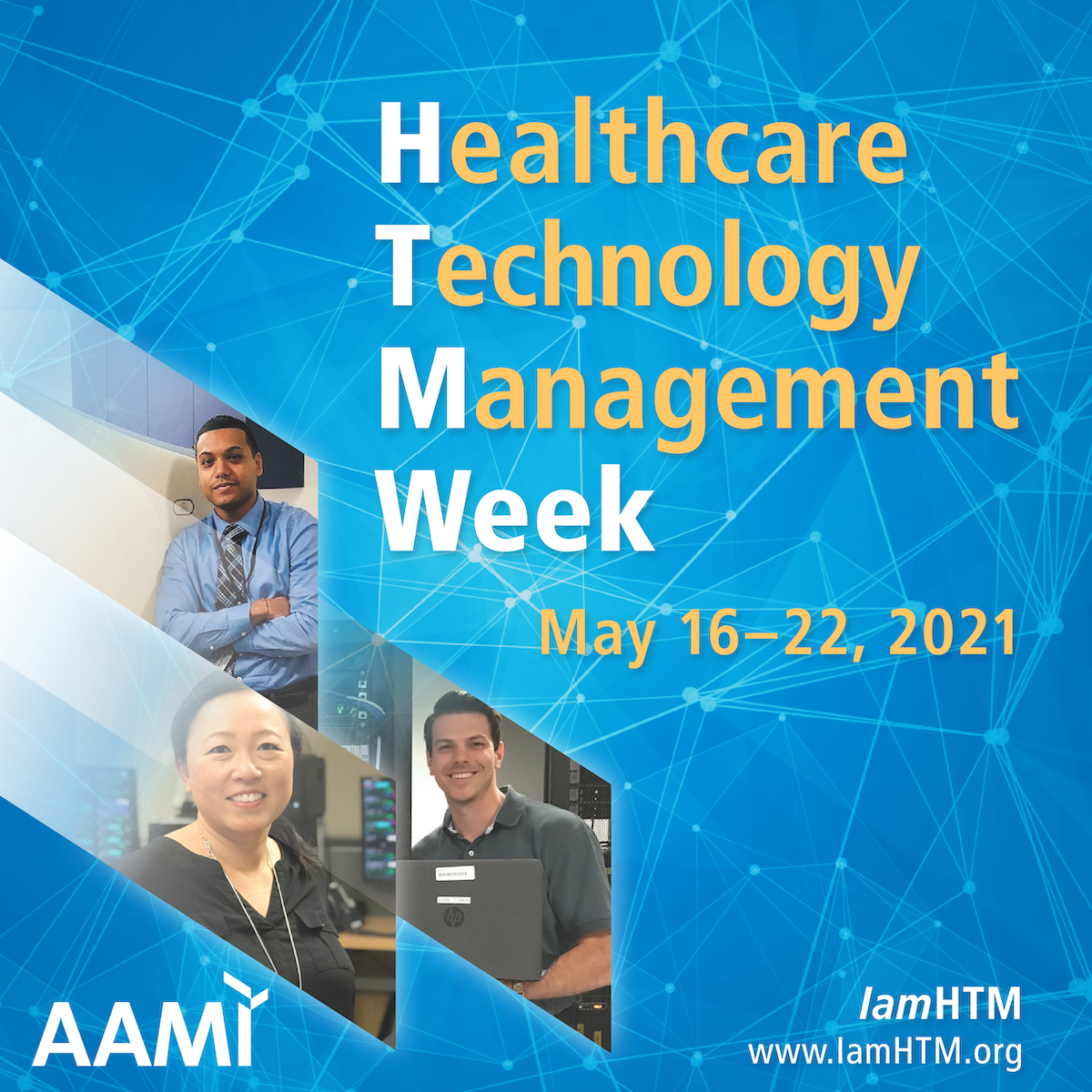 "It's #HTMWeek and we're recognizing our hard-working #BiomedicalTechnicians. Working with clinicians and patients, they ensure the highest standards and best practices in medical device #safety, security, interoperability, and functionality. Thank you for all you do!"
Crothall Healthcare Field Service Division | Submitted by: Franklin Dumaguala
"Charlotte Threlkeld repairing a PAPR face shield. The HTM team at BSW Health McKinney reversed engineered the Max-Air PAPR to give us the ability to replace the cracked face shields from improper usage when donning and removing PAPRs."
-Baylor Scott & White Health
McKinney, TX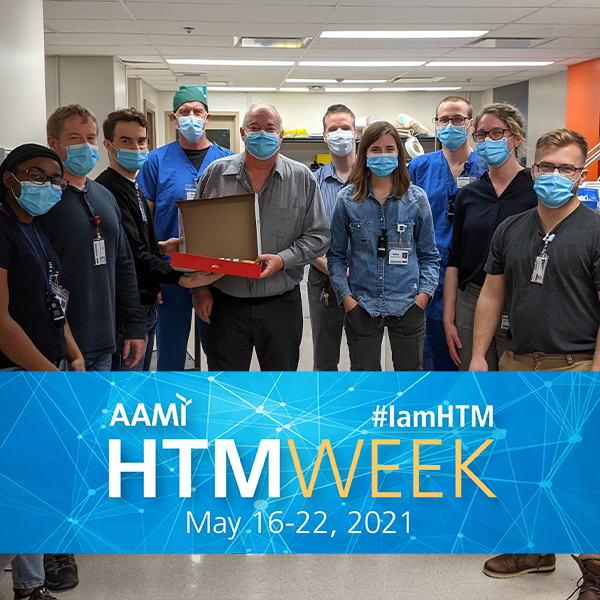 I would like to recognize our amazing team of Biomeds at KHSC! These folks are a dedicated crew and I am grateful for all of the things I have learned from each and every one of them. The quality of work they produce is outstanding and they live and breathe equipment safety! Way to go Biomed team of KHSC! Keep up the good work!
Clinical Engineering Department at KHSC (Kingston Health Sciences Centre) in Kingston, ON | Submitted by Madeline Rozsa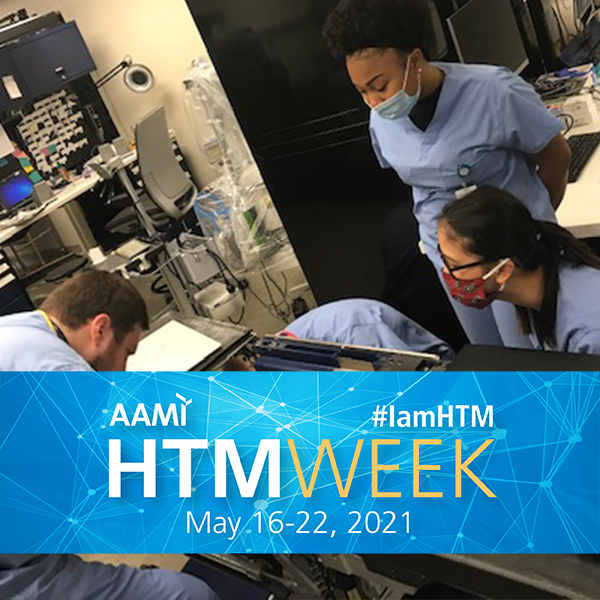 "Ryan teaching interns how to troubleshoot surgical bed"
-Eskenazi Health
Indianapolis, IN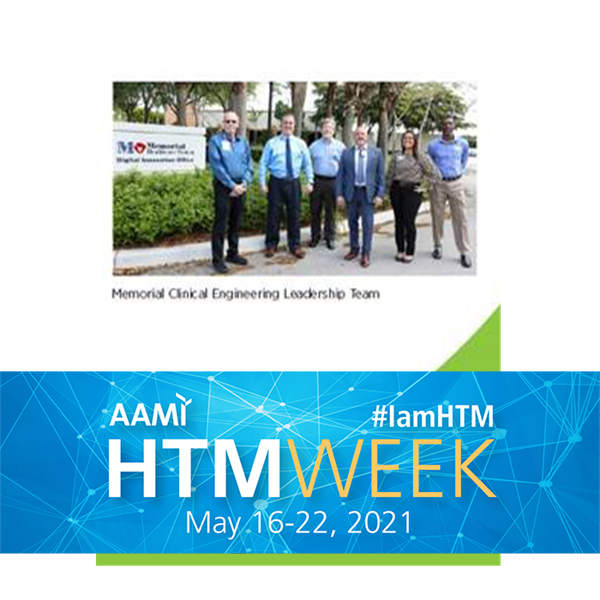 "We proudly celebrate our Memorial Healthcare System Clinical Engineering Team during HTM Week. Thank you for all that you do for the safety of our clinicians, patients, and families."

Memorial Healthcare System HTM Department | Submitted by Ana Rodriguez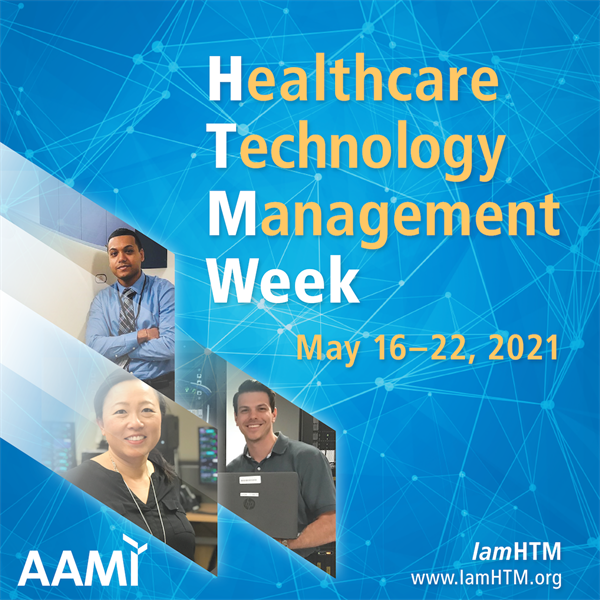 "Craig is an excellent teammate to have. Not only is he able to provide efficient and effective solutions to difficult problems but he also brings an energy to the workspace that makes it seem like one isn't at work at all."

Craig Mckenzie | Submitted by Josh Stereff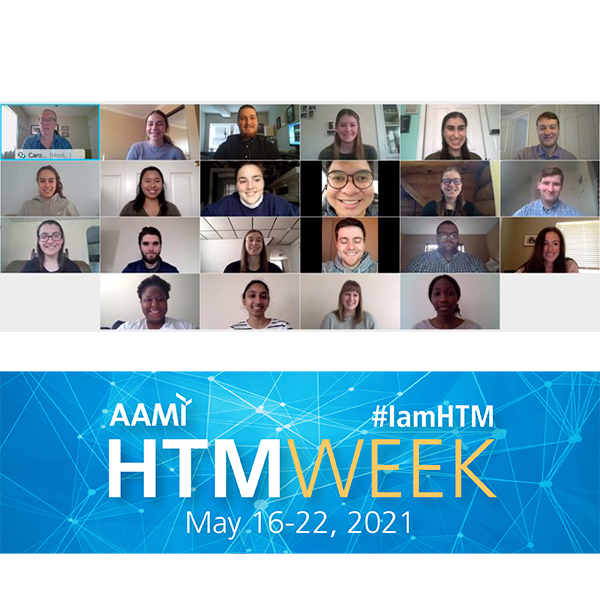 These young student professionals stayed the course of their academics while playing frontline and supporting roles with their host health systems. The 2nd Year interns are graduating in May 2021 and taking their unprecedented skills and resilience to health systems across the country. The 1st Year interns are transitioning into their second year and helping me process improve the program for an even more impactful future. My appreciation and congratulations to all of them!

UCONN CE Interns | Submitted by Carol Davis-Smith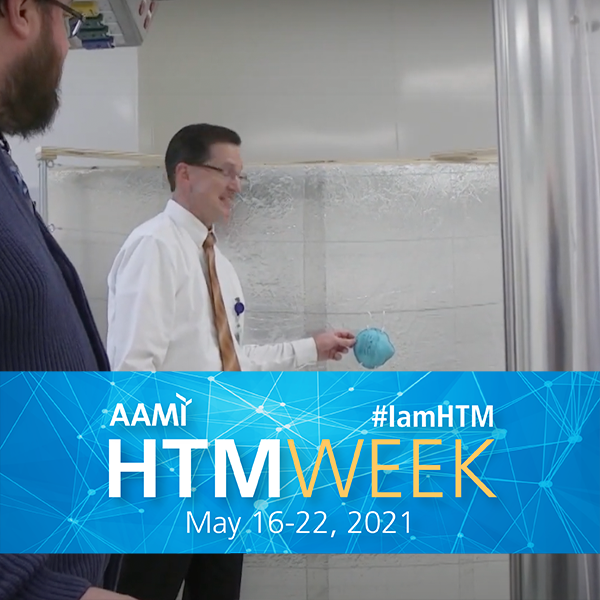 Celebrating the accomplishment of Dan and his team in creating a process to disinfect used N95 masks during pandemic
Daniel Zimba | Submitted by Jamie Metelko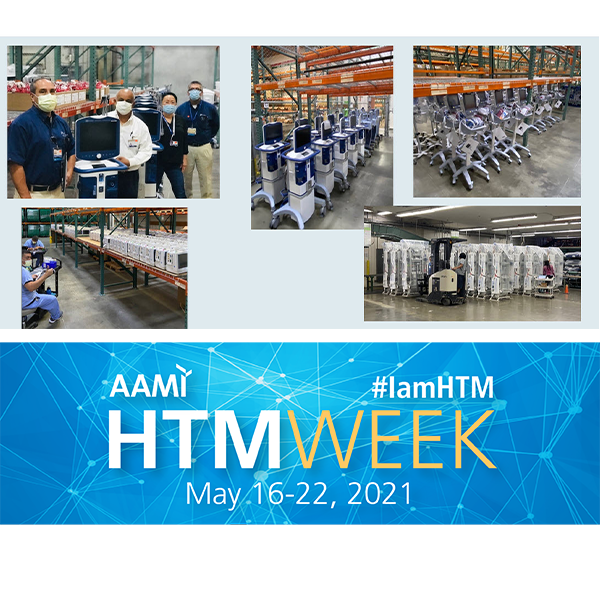 Shout out to the Kaiser Downey Clinical Technology Service Delivery team! They have had an exhausting year. Downey served as an SCAL hot spot for Covid much of the past year. The team supported the expansion of COVID surge units for the existing hospital. In addition, the Downey team also had to support the expansion of a new tower addition to the hospital. The new addition is an expansion of 96 beds. Downey was also the home to the Regional Warehouse. All the equipment purchased for Covid patient surge entered the organization through the warehouse. The Clin Tech team was responsible for checking in over 700 pieces of new equipment in addition to their daily work. Hats off to the Downey team!!
Kaiser Downey Clinical Technology | Submitted by Marlene Davis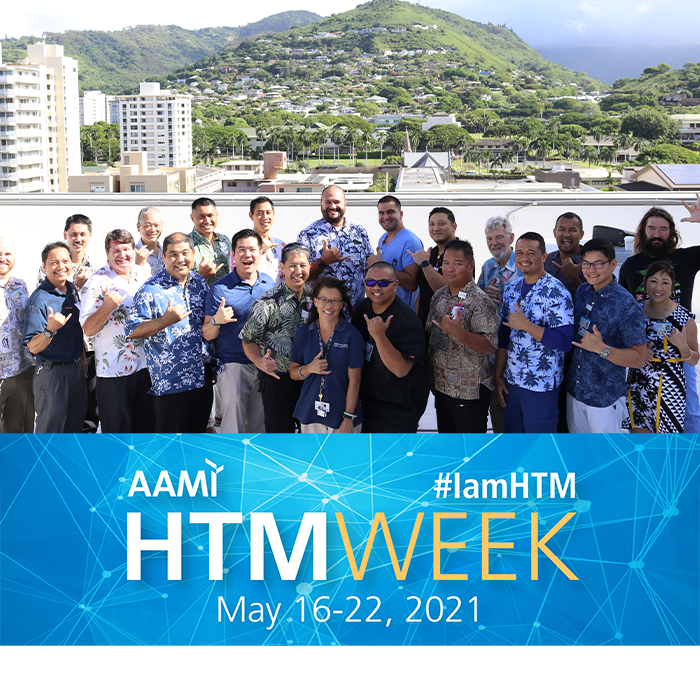 "Thankful to work with such an amazing group of HTM professionals here at Hawaii Pacific Health. They truly get why we're in this field, it's all about the patients and keeping them safe. Absolutely, every single team member shows up and does their best every day and we are helping to create a healthier Hawaii!"
Hawaii Pacific Health Biomedical Engineering Department | Submitted by Aaron Predum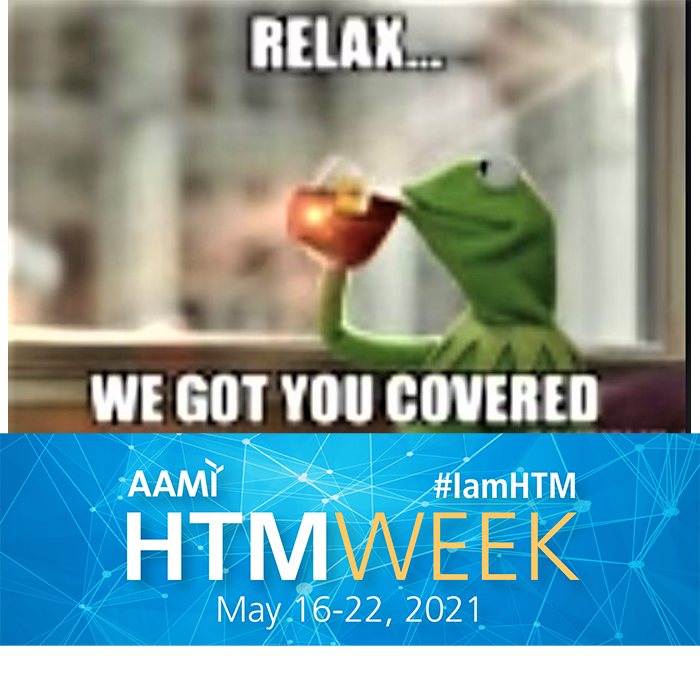 "Few Biomeds shine as brightly as Michael Wilkinson. He's fairly new to our hospital but with his southern charm, can do, will do attitude, and a sick sense of humor he fits right in to our Biomed world. We have some old systems in our hospital and within a month of being here he was able to repair a crashed ancient hard drive and get our sleep lab back up and running, love that one of his favorite memes makes me go "ahhhhhh...we've got your back", great teamwork!!"

MIchael Wilkinson | Submitted by Sarah Richardson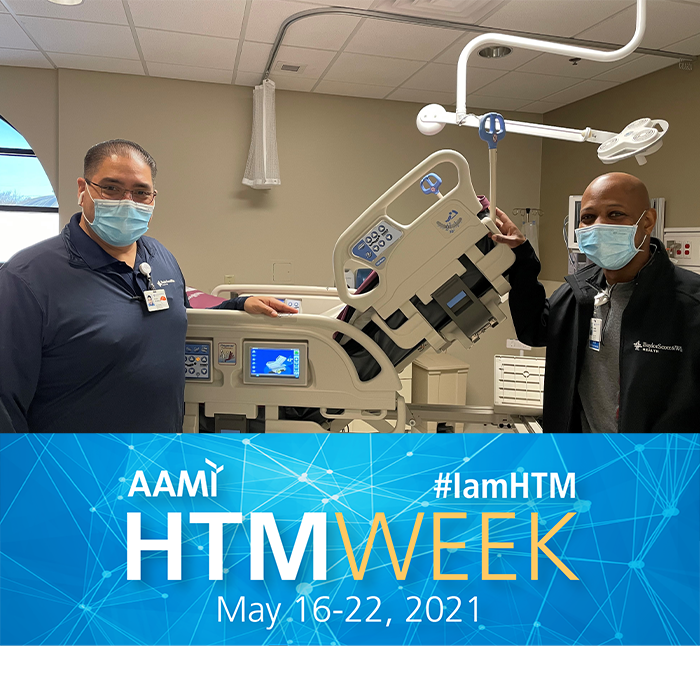 "Shout Out to Alex Escamilla, Wayne Robinson, Joe Leonski, Christian McPhan, and Miguel Estrada for keeping patient stretchers and patient beds in perfect functioning order during the last year. These services ensured there were plenty of beds for not only COVID patient but all patients. -Baylor Scott & White Health'

BSW Bed Team Field Services | Submitted by Carol Wyatt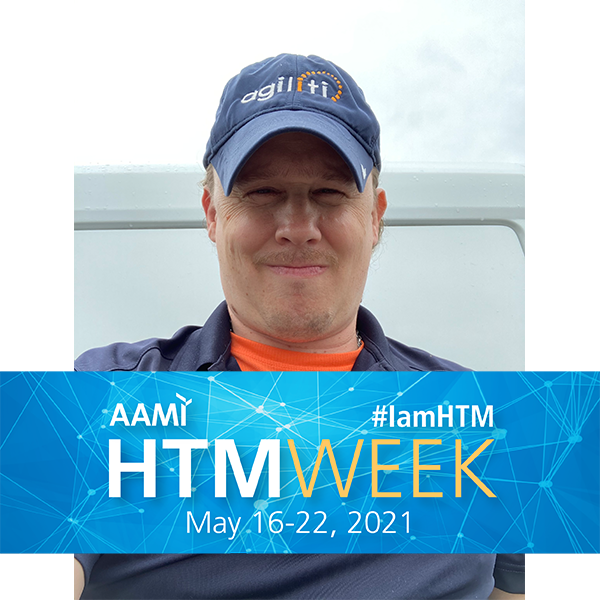 Andrew was asked to assess and provide a solution to a difficult situation in the ICU. They had a patient on a Bari Dolphin bed which had a defect within the mattress. This situation took place at 0100hrs and the only reason Andrew was even there at that time was to capture PM's. Andrew quickly assessed the situation, determined the best course of action, and communicated that recommendation to the hospital staff. The nursing staff agreed and the Agiliti team sprang into action. The nursing team used a Hoyer lift to elevate the patient while Andrew, and the nursing staff was able to remove the defective mattress and replace it. There were a couple of complicating factors such as the patient's acuity, space concerns, and equipment availability yet the team was able to overcome them safely and efficiently. Andrew's actions were yet another example of our company's philosophy: Every interaction has the power to change a life.
Andrew Mazer | Submitted by Tim DiCarro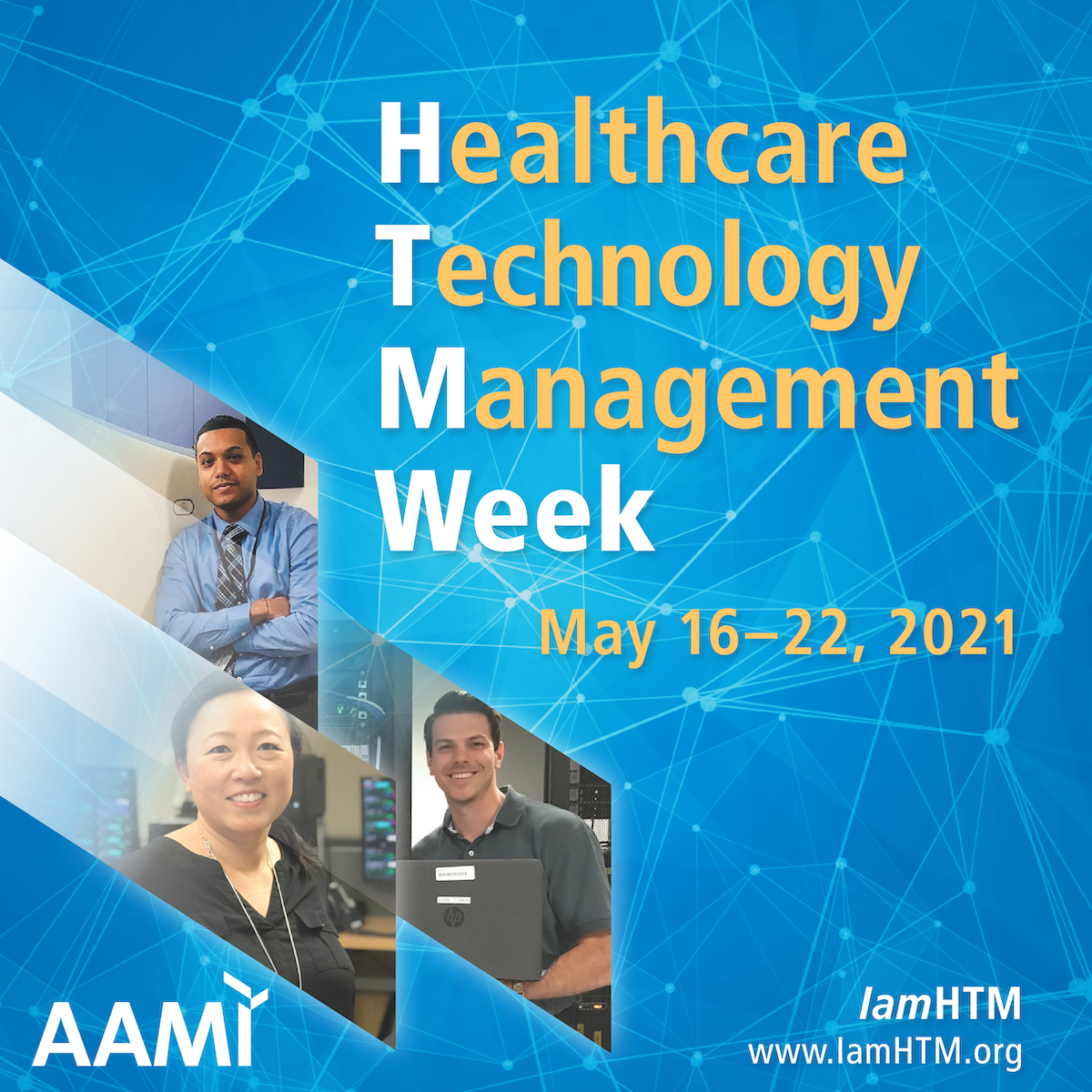 I would like to nominate the CEs, BMETs, EPIC Analysts and IT/Programmer staff of the Mass General Hospital Anesthesia Clinical
Engineering Team for an HTM week Shout Out! Given the tremendous amount of innovative, cutting edge work done to keep the clinical care environment, it's technology and digital infrastructure functioning safely and effectively day in and day out, in 2020 and 2021 during the COVID19 crisis in service to patients, doctors, and nurses. This team exemplifies the HTM mission and ideals for clinical engineering and patient safety.
Massachusetts General Hospital Anesthesia Clinical Engineering Team | Submitted by J Scot Mackeil CBET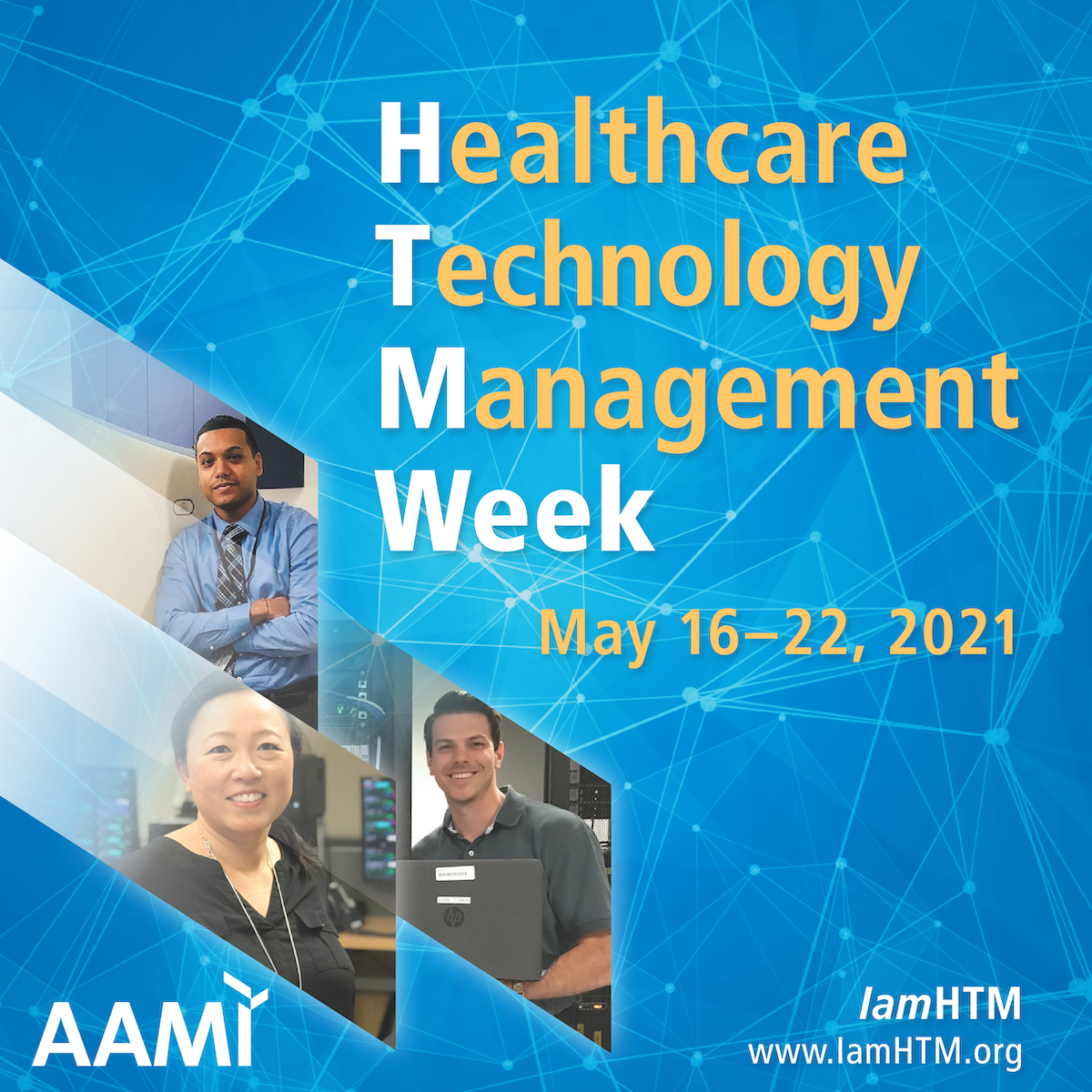 Big Shout Out for always helping track down scopes for repair and for loaners. It's a huge help to our on-site techs and really makes life easier!
Carlos Puerta | Submitted by Carol Wyatt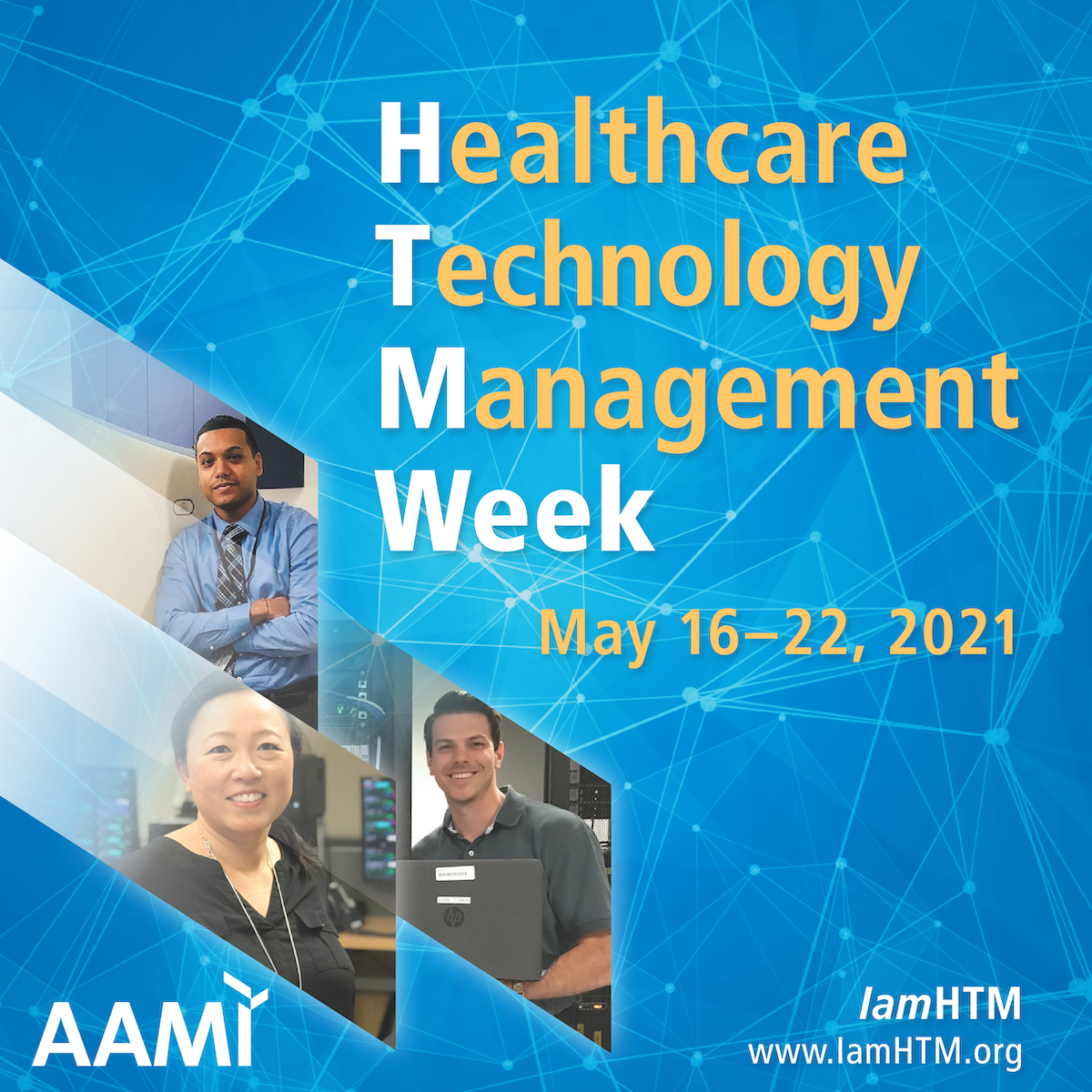 Thank you to our many BIOMEDs in the Pacific Northwest in large and small sites. Your dedication to customer service, business objectives and overall teamwork impresses me every day. Your job can be a grind, but every week I witness the discipline, determination and perseverance of all of you despite all the pandemic, customer and business-related challenges you face every day. Your hard work reflects great credit on yourself, your local shops, the broader PNW and GE Healthcare. Thank you.

Pacific Northwest BIOMEDs | Submitted by Cody Pittman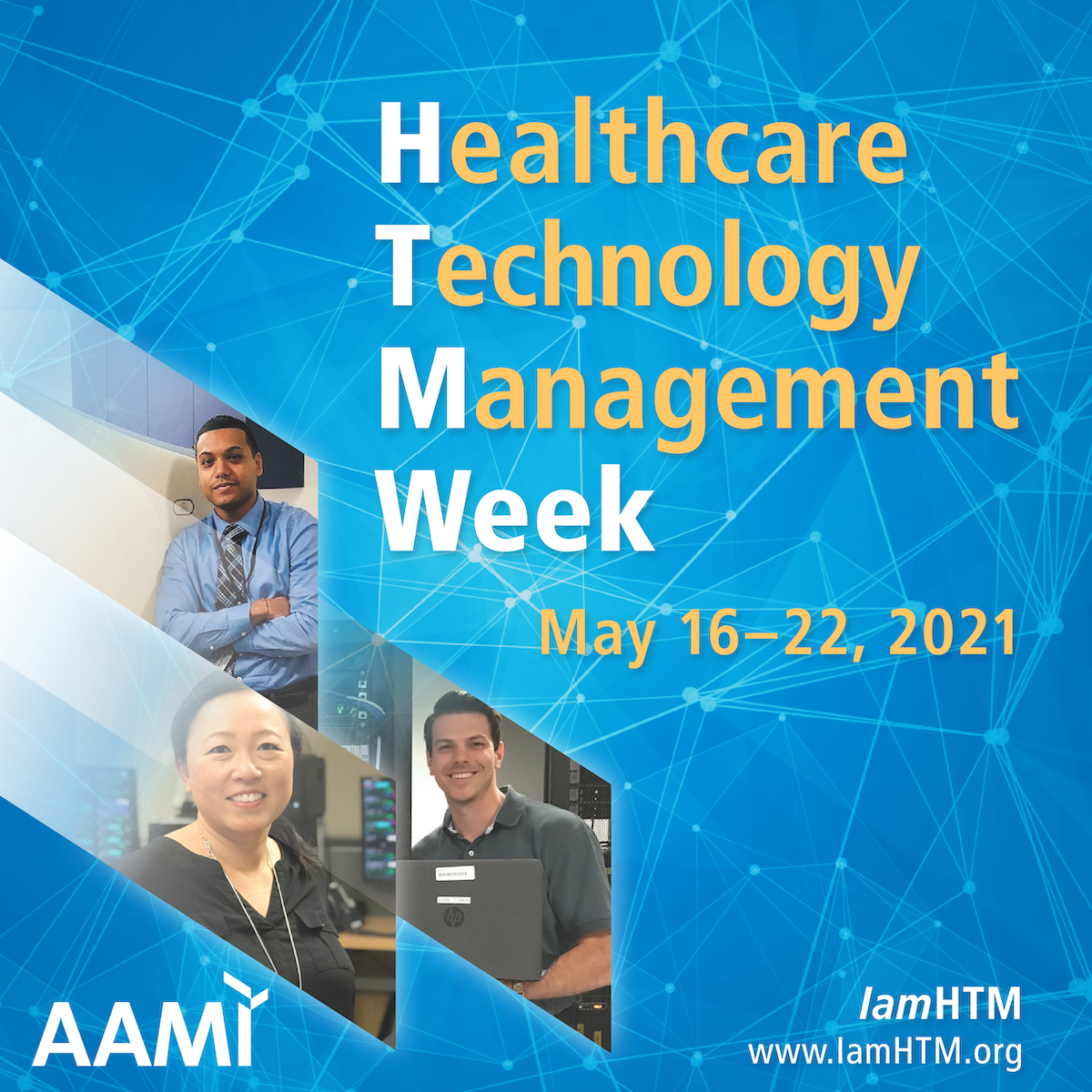 To the Biomed Team at Brigham and Women's Hospital: Thank you for your continued dedication to our organization, fellow employees and ultimately our patients. The hard work has not gone unnoticed and we appreciate all you do.

Brigham and Women's Hospital Biomedical Engineering | Submitted by Hannah McMullen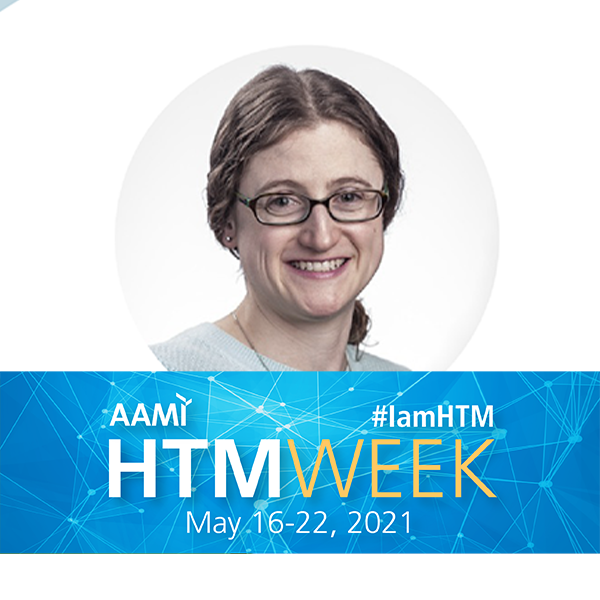 Your passion for Healthcare Technology Management and medical device security is unmatched!

Christine Vogel | Submitted by Corin Imai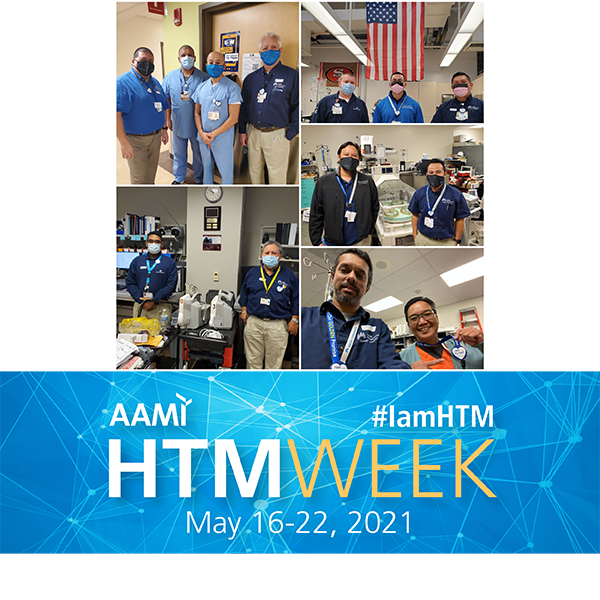 I celebrate the San Bernardino County ClinTech group for their resilience, commitment, and dedication to our craft, our equipment, and
ultimately our patients. We persevered and made examples for others to follow! I am SO proud to be with this team! Let's keep blazing
trails team! Thank you for all that you do each and every day!

Kaiser Permanente SCAL SBC Clinical Technology | Submitted by Jose Zambrano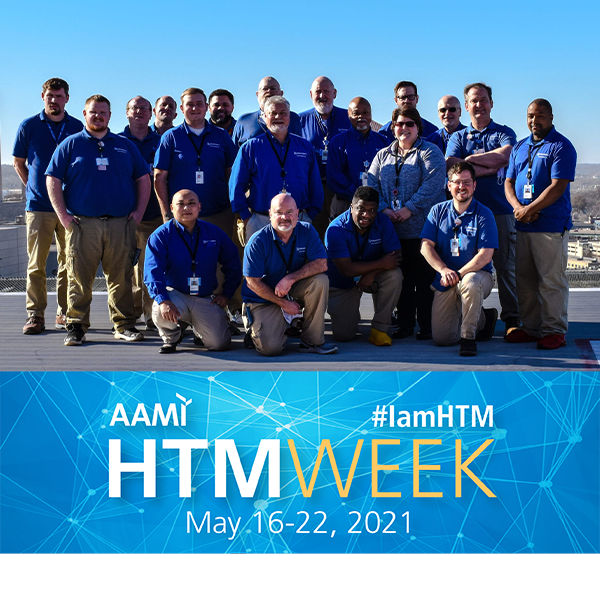 The biomedical team at CMH is an extraordinary group of men and women that go the extra mile for all the departments in the hospital. This team has received numerous recognition from staff members and department heads for always making sure they are equipped with what they need to run their departments smoothly. Fast-acting to any request no matter the severity. So thank you to this team and all the care we put into our work!

Children's Mercy Biomedical Team Kansas City | Submitted by Zach Kubinski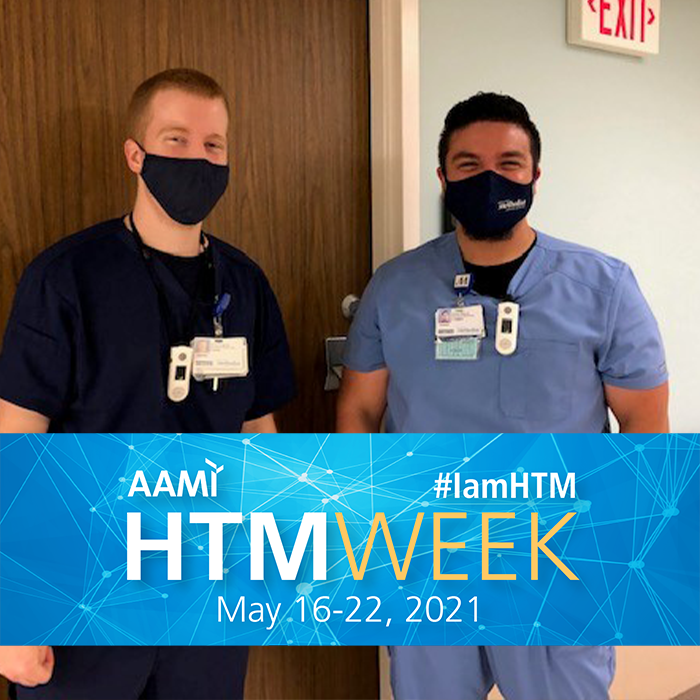 "Shout out is given to Zach and Cristian whose life best characterizes what we stand for in our ICARE values: Integrity, Compassion, Accountability, Respect, and Excellence. Zach and Cristian excel in all of these values and then some."

Zach Smith and Cristian Delgado | Submitted by Terresa Everhart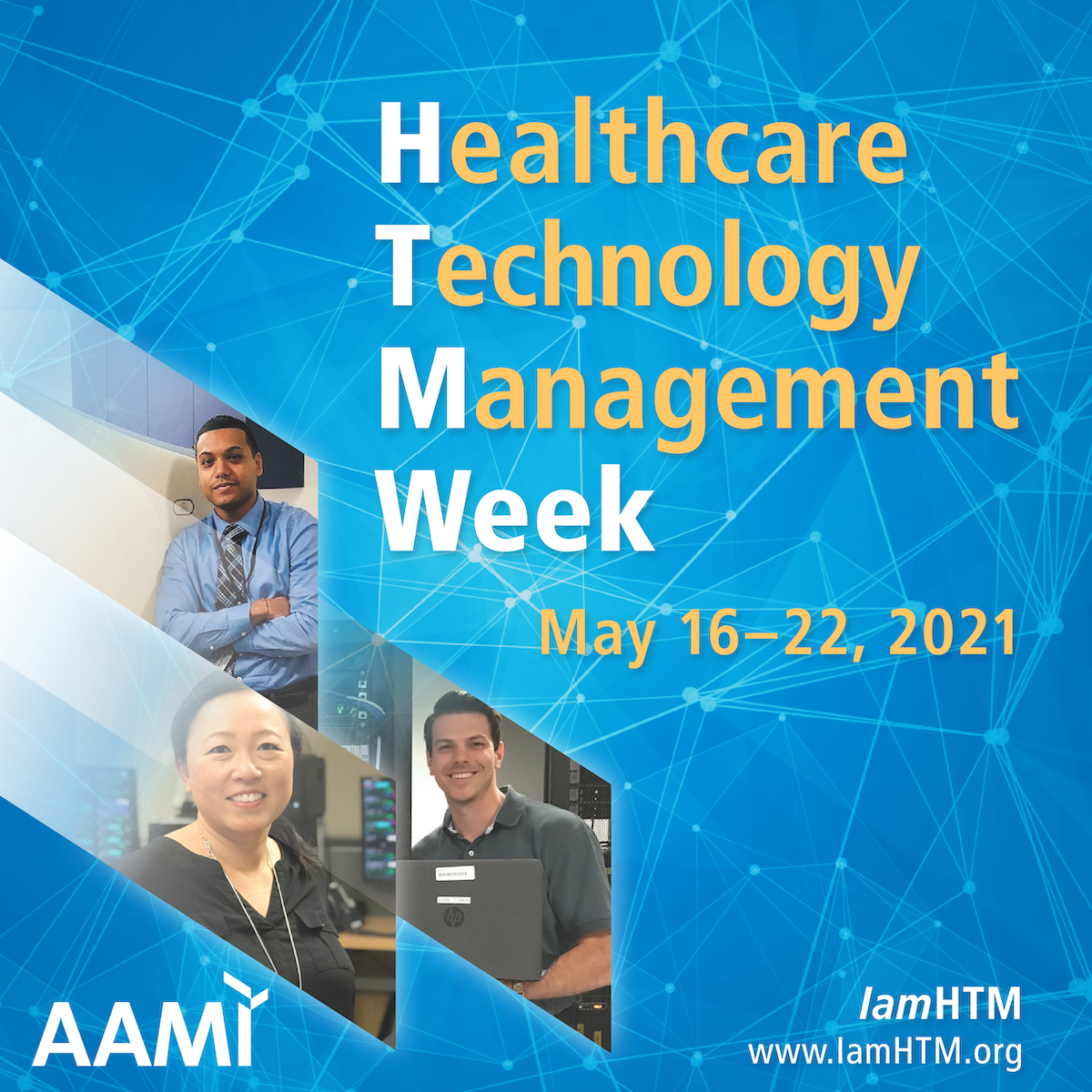 Thank you for always looking out for your teams and keeping them in high spirits. It's been a difficult year of challenges and changes. You have led your team COVID preparedness, ice storms, staff shortages and yet you persevered to the highest level of success. Your leadership and ability to get things done inspires everyone. With great appreciation Thank You!

James Swandol | Submitted by Carol Wyatt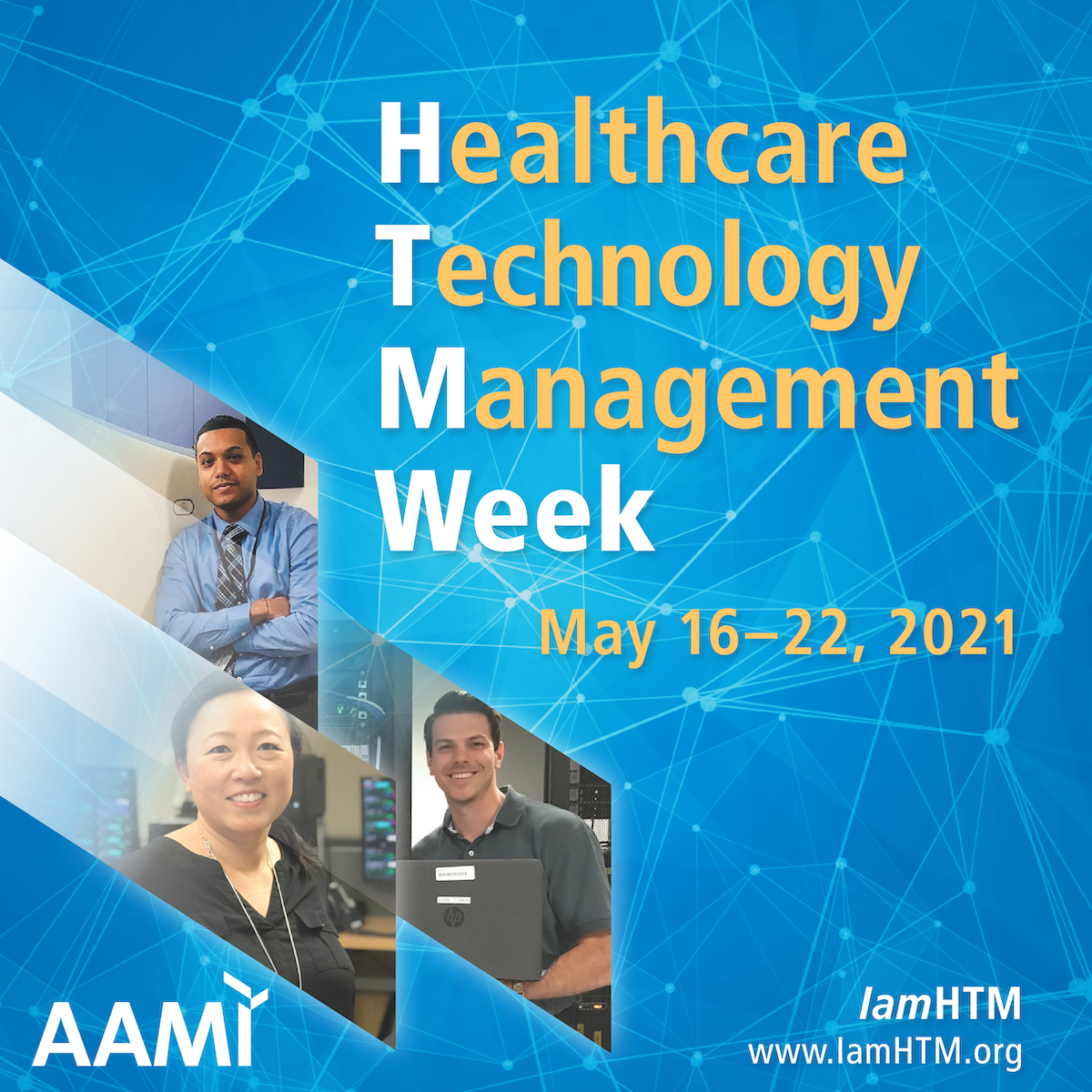 I would like to Shout out to Janice as she is one of the most dedicated HTM professionals I know and have the privilege to work with. Not only was she working full time she was working toward her Masters and received it and also time to AAMI and other charitable organizations. It is a Privilege and Honor to work next to her. Thank You Janice!

Janice Courtois | Submitted by Eric C Danielson, Sr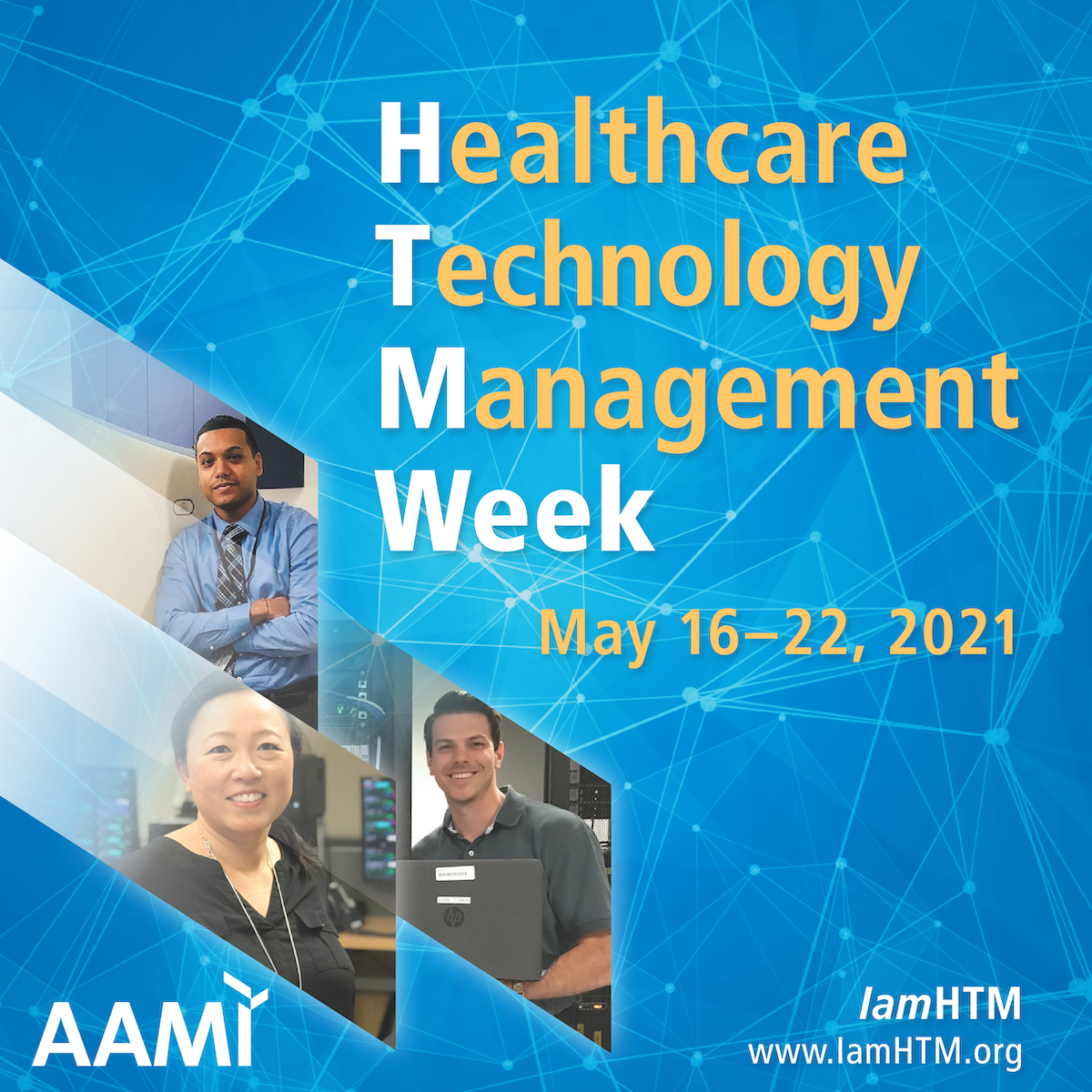 "Alejandro is an HTM Leader who is truly hands-on! He has truly done an incredible amount of work in our division ensuring our success during a pandemic in addition to other challenges!"

Alejandro Chavez | Submitted by Heather Hebert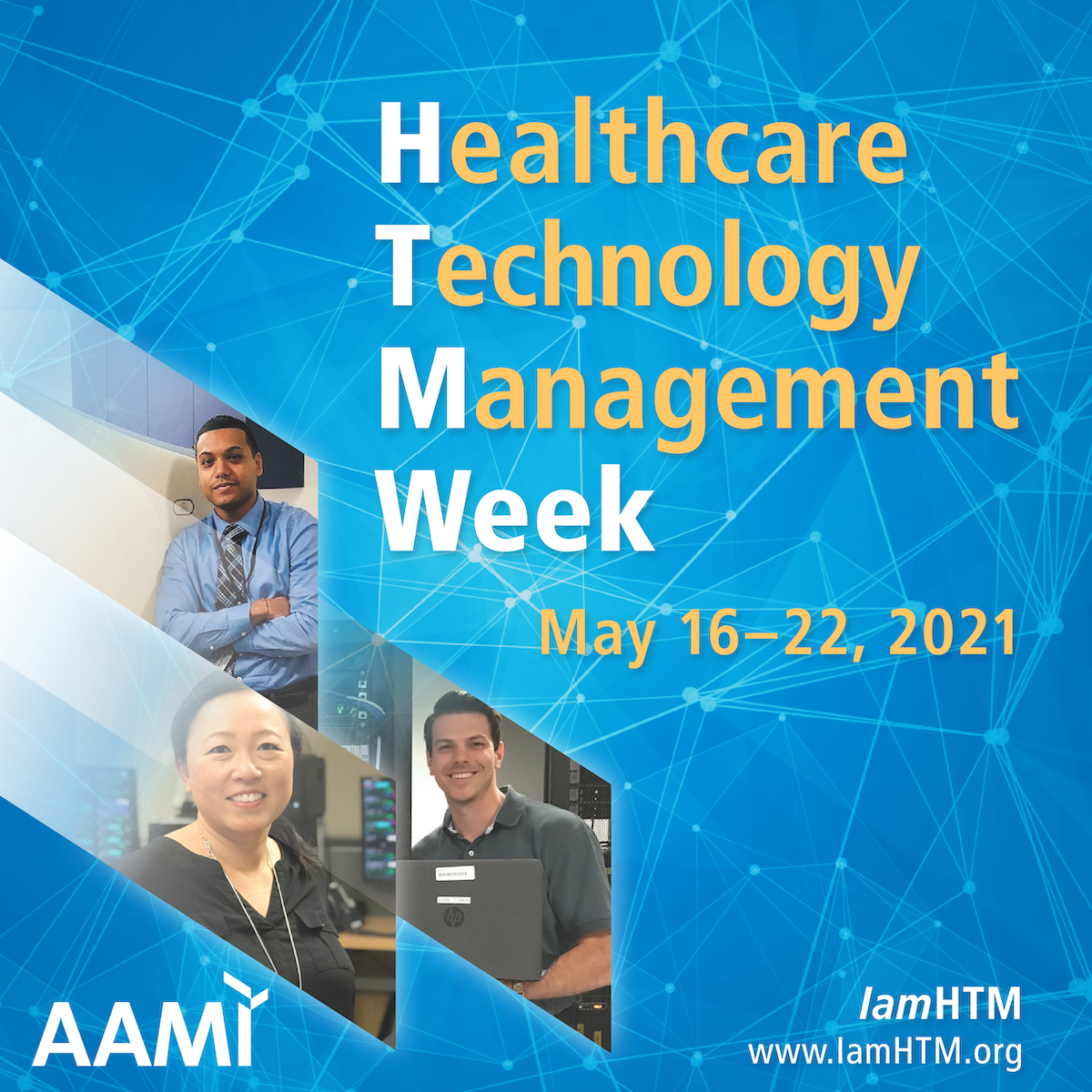 Carlos is always there to support both the Operating Room and Sterile Processing. Without him we would be unable to do the work that we do! He is an essential part of our team! Thank you Carlos for your continued dedication to the department.

Carlos Jojola | Submitted by Tanya Cambise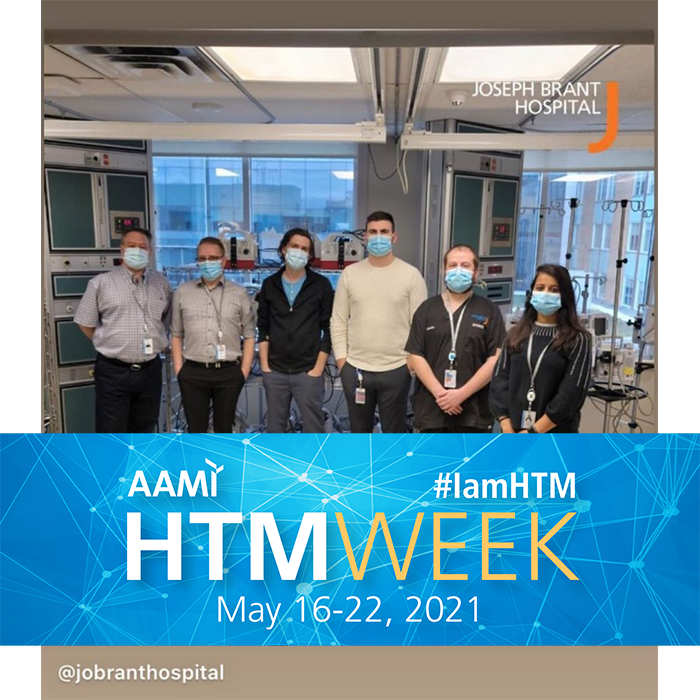 "I am part of the very young and energetic team at JBH."

Biomed Team at Joseph Brant Hospital | Submitted by Shraddha Vaishnav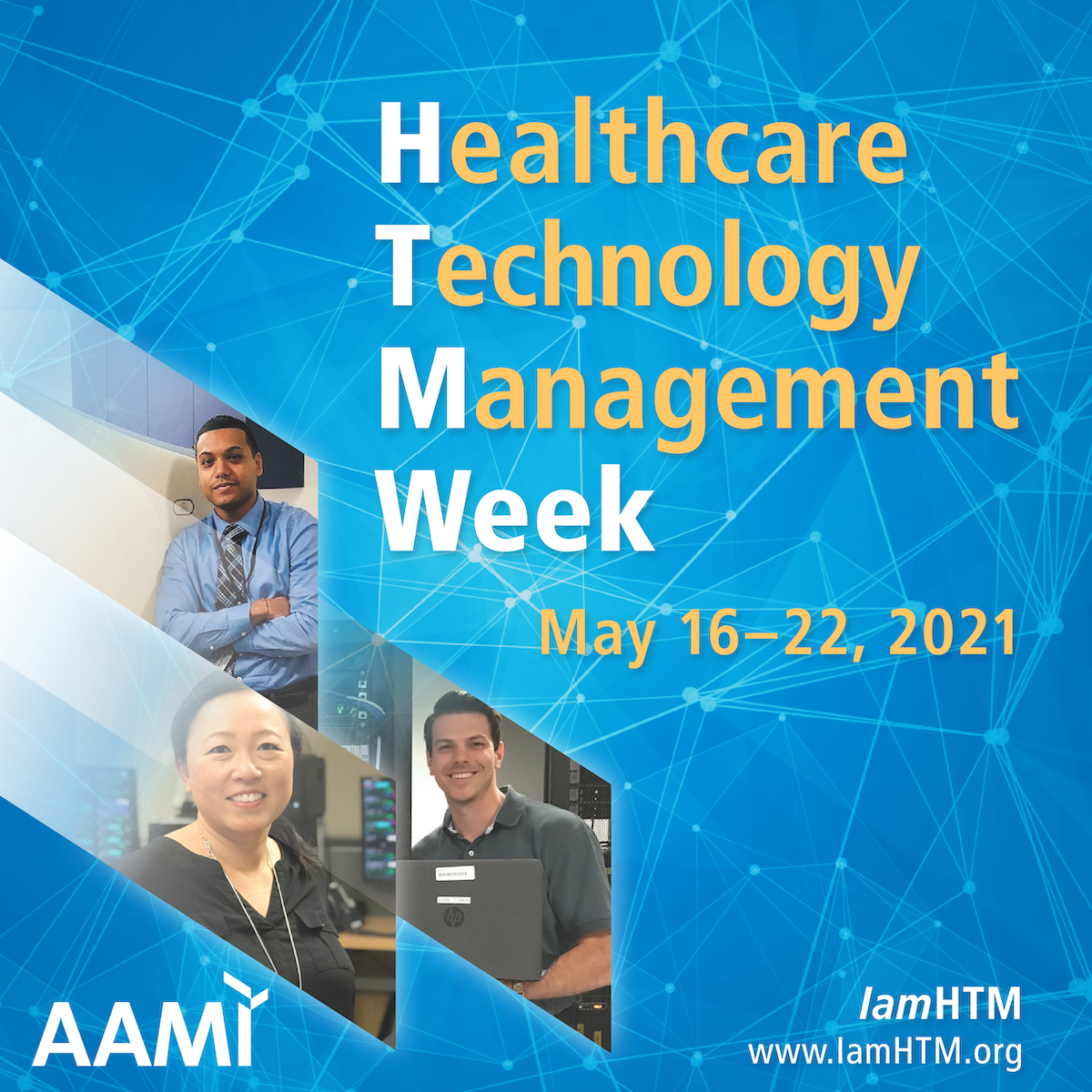 "Biomedical /Clinical engineering group in Nigeria doing a great job in bringing together healthcare engineering professional in Nigeria"

BME-CE Nigeria | Submitted by Bukola Emmanuel ESAN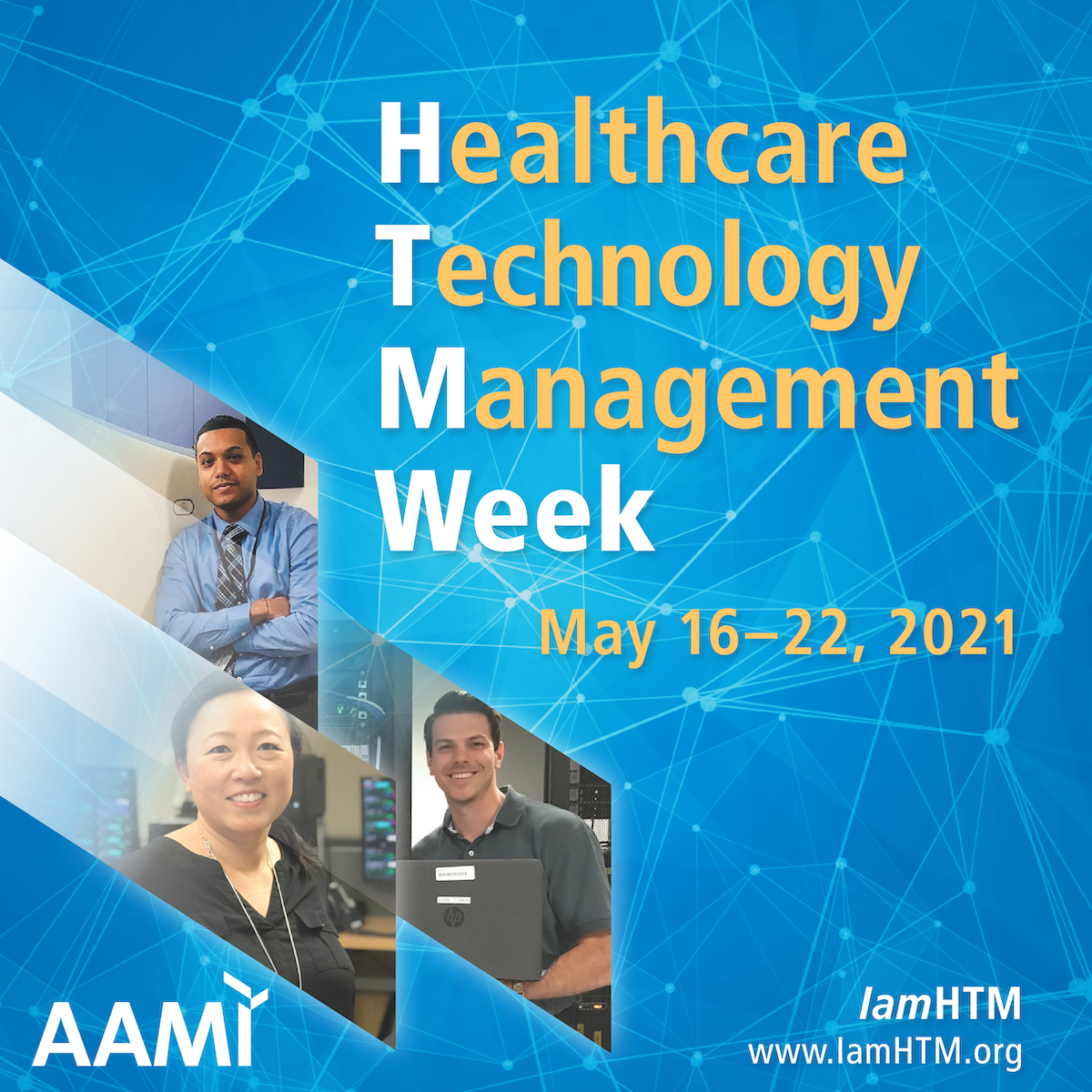 Shelly continues to provide the VA Biomeds with information about medical equipment and patient safety issues. notably this year she chaired a group to develop a 20-hour patient safety 101 class that has been very well received.

Shelly Leacock | Submitted by Henry Stankiewicz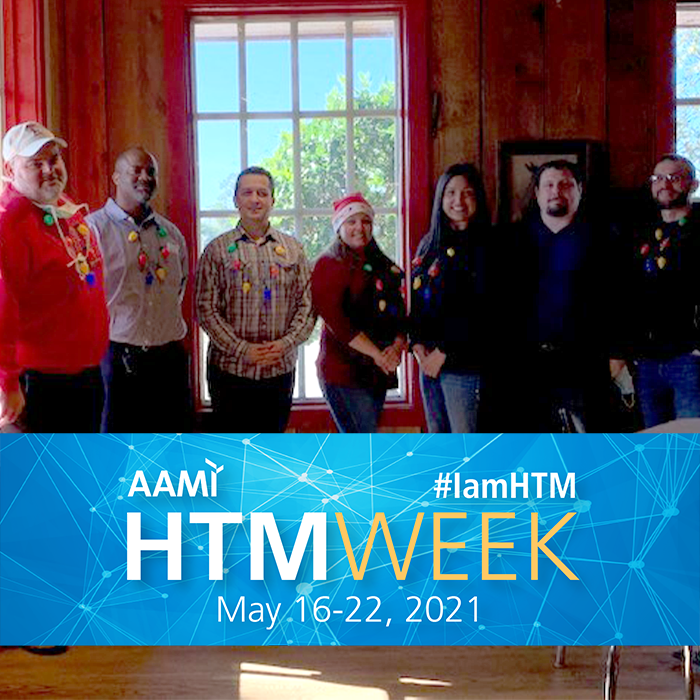 "SHOUT OUT to a TEAM that truly gets it. They work to empower their teams to provide Clinical Engineering Services putting safety and quality first. During a year of a pandemic, they have had to face many obstacles for and with their teams. They are my HEROES!"
CSH- Texas CE Manager TEAM | Submitted by Heather Hebert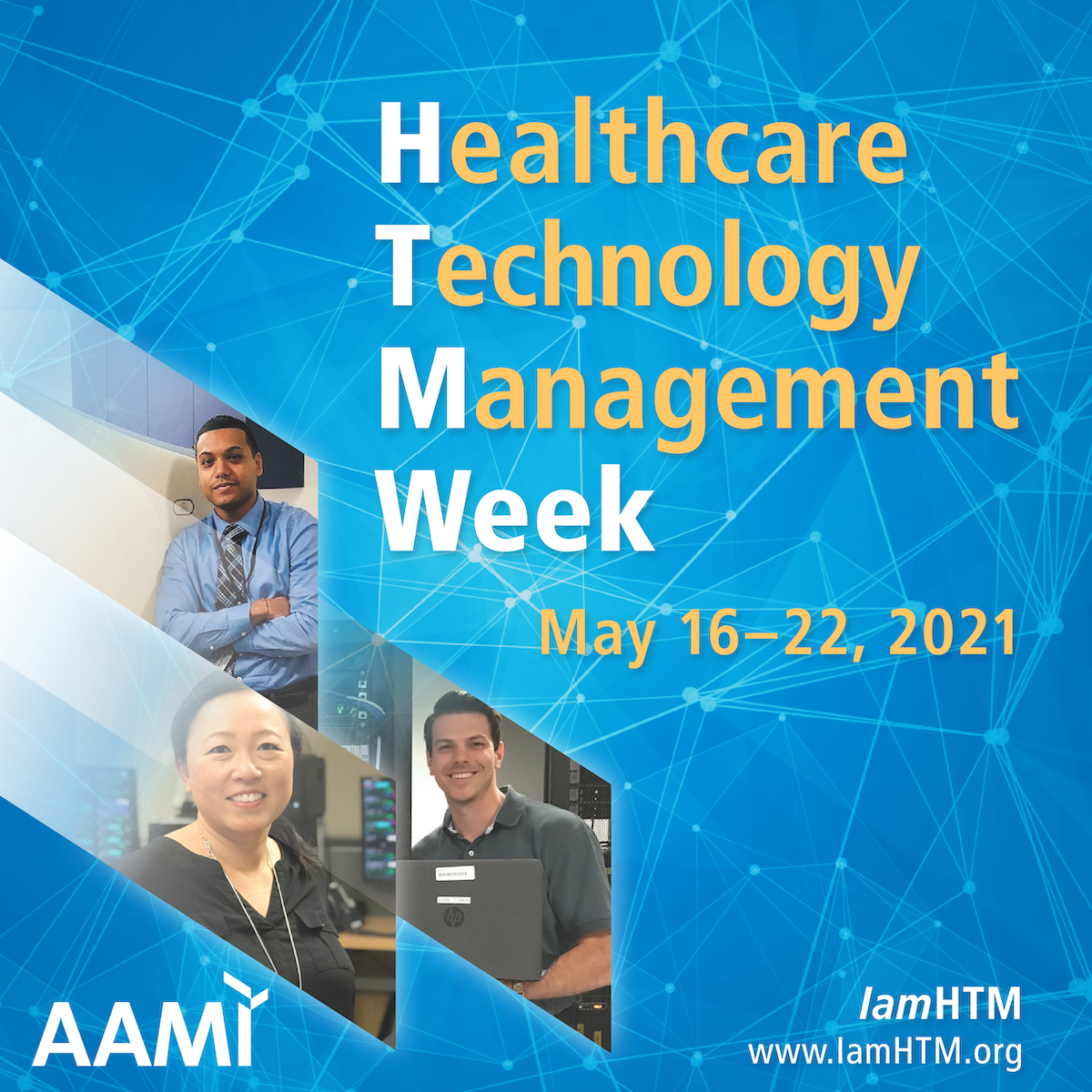 "Just a shout out to the awesome group of guys that make up the Munson Healthcare System Clinical Engineering department. We cover 9 hospitals in Rural Northern Michigan and unlike many departments across the country we did not have any downtime for COVID. if anything we have been called on to make snap decisions and total departmental changes to accommodate the always-changing pandemic environment. Our group stepped up and made happen whatever was needed when asked. I am happy for the opportunity to work with so many professionals that take their job to heart and put our patients first."
Munson Healthcare Clinical Engineering Department | Submitted by Joe Deater CBET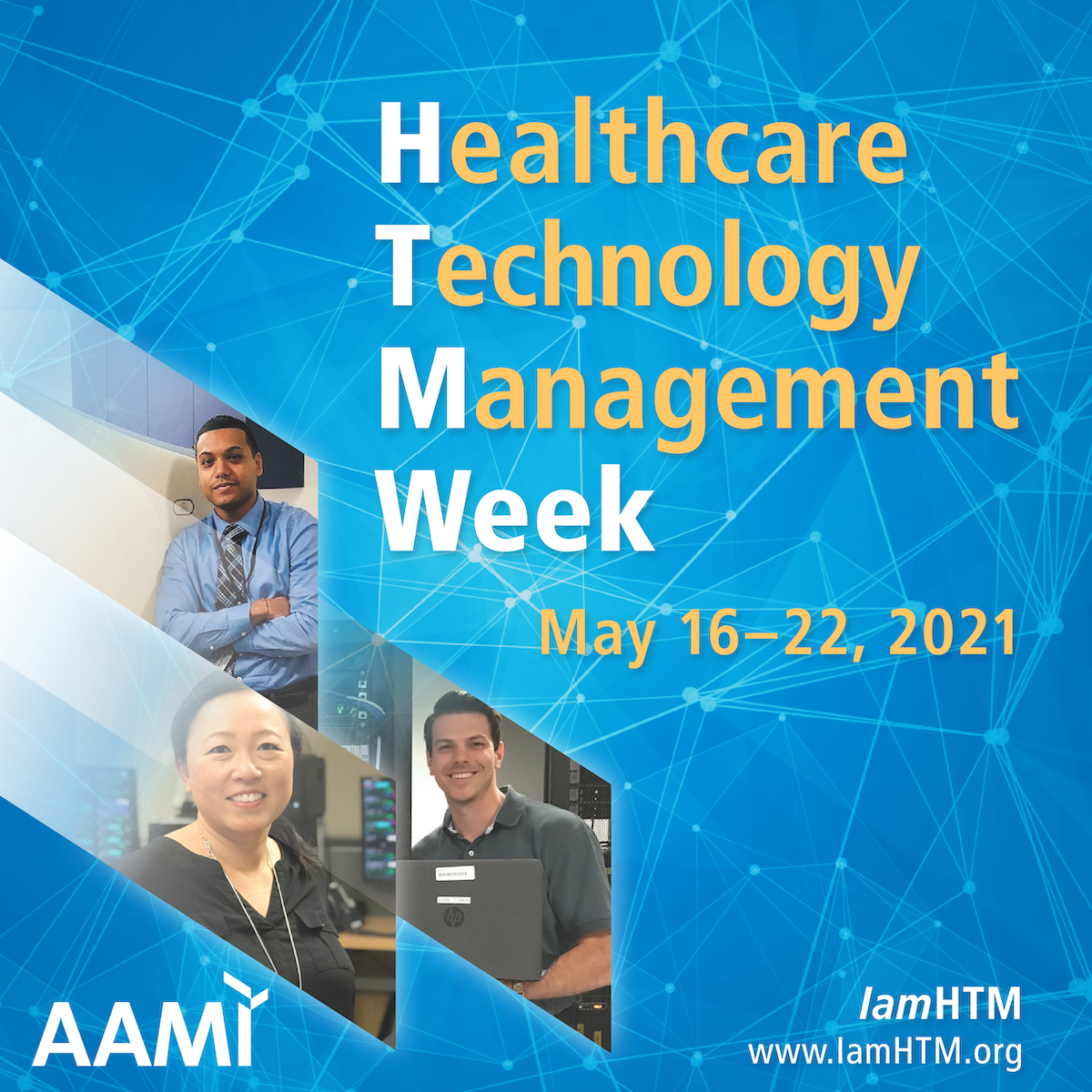 "Jackie has been such a great employee with many years of experience. It's always great to work with him. During our Covid Surge, he was one of our go-to technicians to help order equipment for our COVID Department and spent many hours researching and trying his best to locate items that were hard to obtain."
Jackie Harris | Submitted by Lori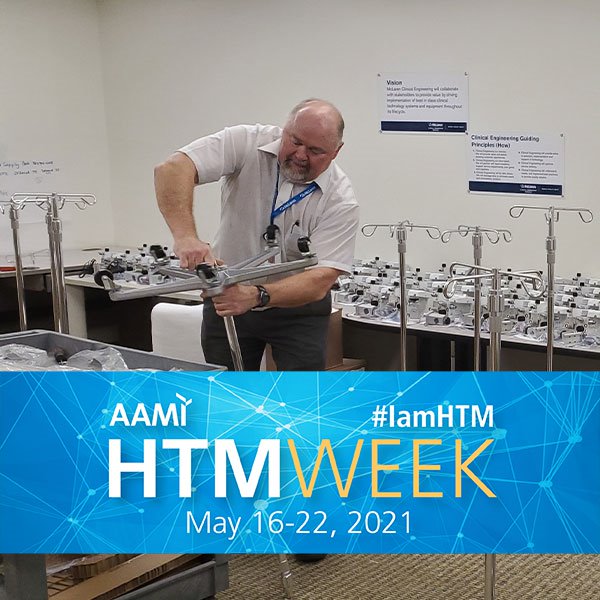 "Gary deserves the biggest shout out this year as he's managed BMDI go-lives for multiple hospitals while pitching in his help with COVID. He's the shining example of customer service and gives his all every day. We couldn't support our patients without him. "
Gary Woods | Submitted by Samantha Jacques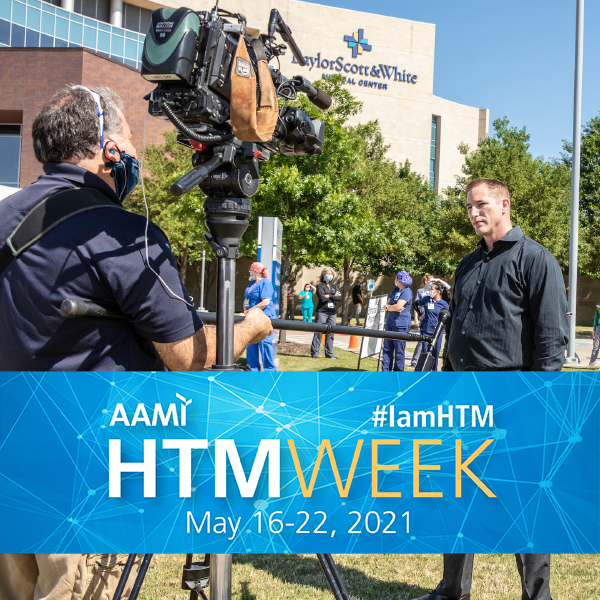 "James Swandol Manager of Healthcare Technology Management interviews with local news stations to talk about their COVID-19 efforts, challenges, and the work that the team is doing to support hospital staff."
-Baylor Scott & White Health
McKinney, TX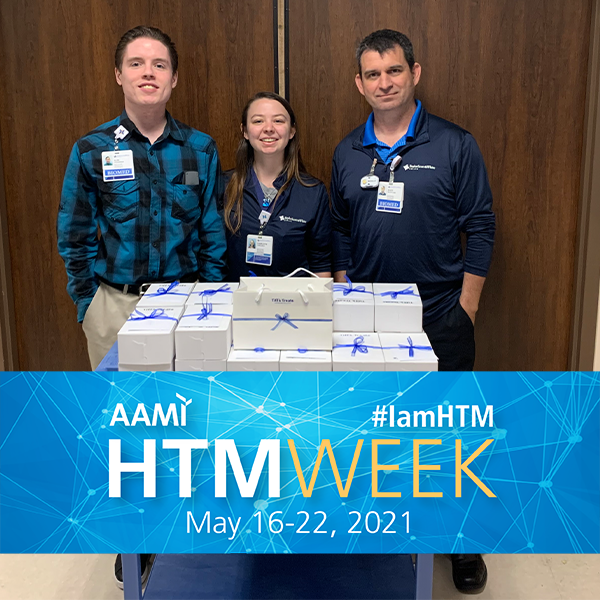 "The HTM team (left to right: Alan Nicewarner, Charlotte Threlkeld, Scott Gillett) prepares to deliver cookies to the caregivers that have worked tirelessly during the initial COVID-19 spike at their institution."
-Baylor Scott & White Health
McKinney, TX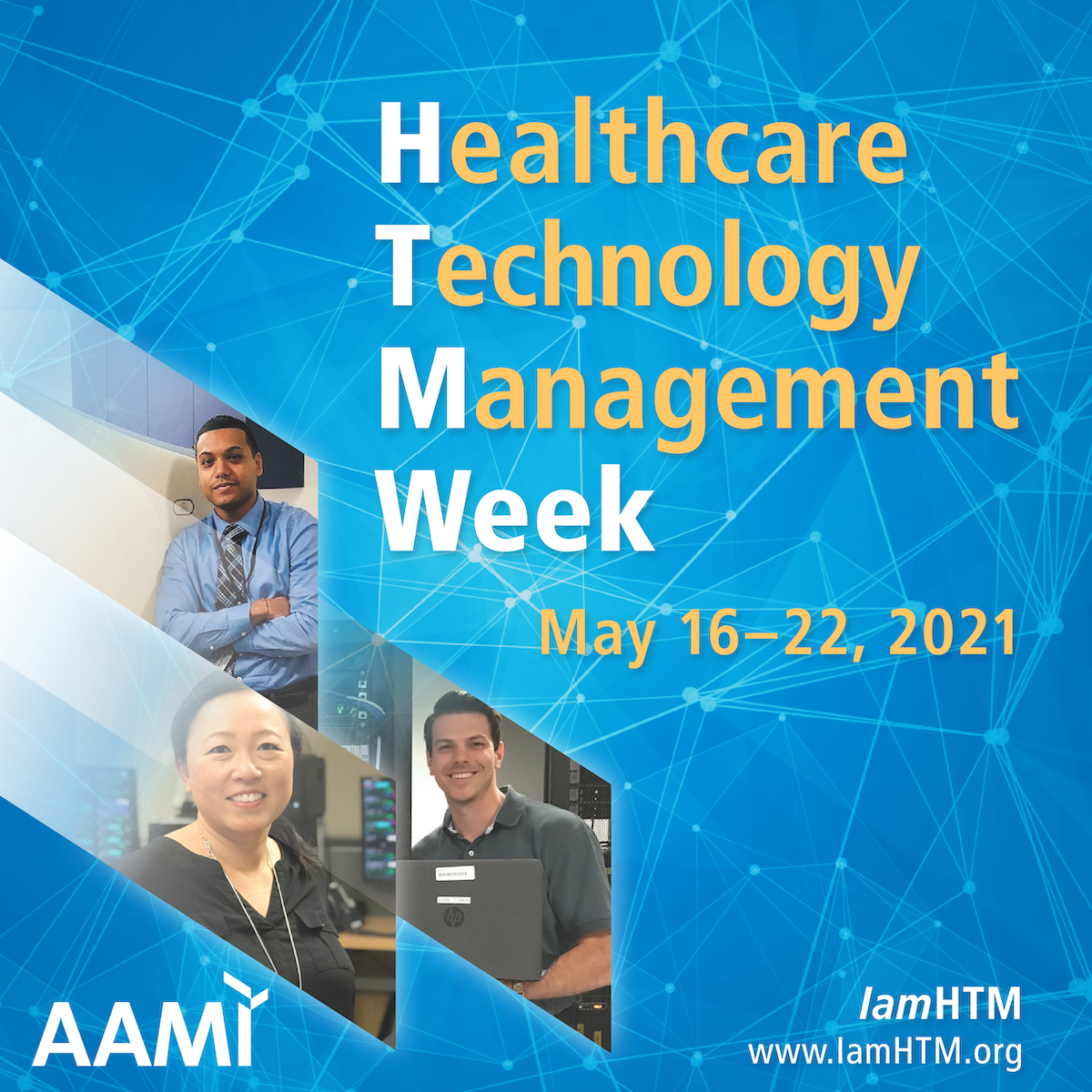 "Fabian is very dedicated to performing equipment repairs to the best of his ability. From repairing our Steris System 1E's to repairing a Trophon, he will not stop until the repair has been done right and the customers are happy."
Fabian Pelayo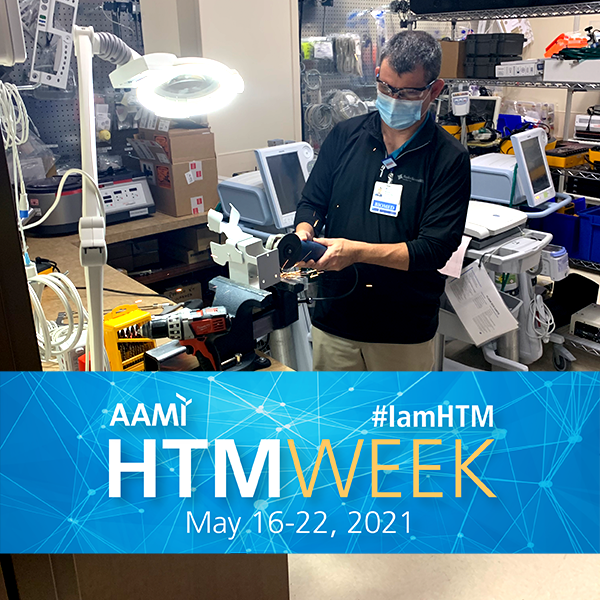 "Scott Gillett cutting metal brackets to be used for mounting brackets on make-shift roll stands to help provide mobile patient monitoring while no roll stands were available for months from our suppliers."
-Baylor Scott & White Health
McKinney, TX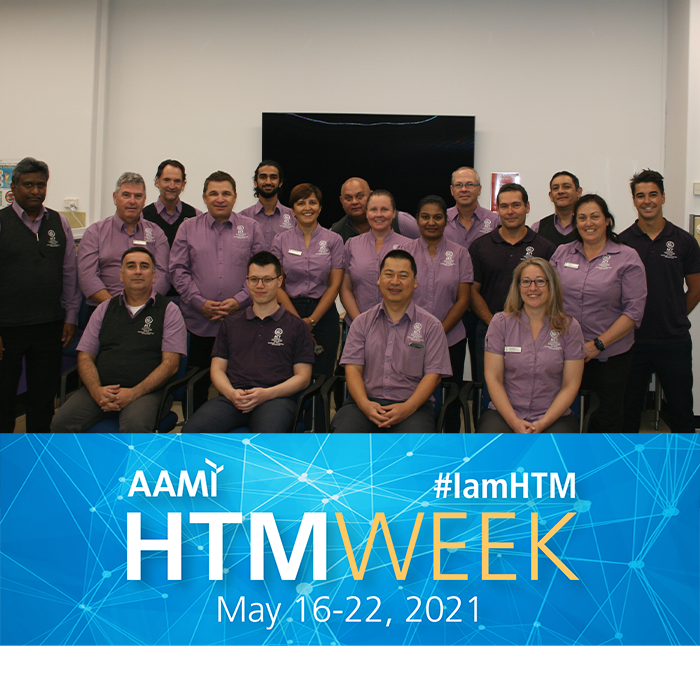 "We are acknowledging and celebrating the outstanding work done by the HTM team last year. We are a small team but we performed and achieved great things together this year and last year through the challenges presented to us by COVID. This included some staff working away from families for over 12 months due to travel restrictions and border closures and some being effected by personal family tragedies. Every team member stood up to the challenge and provided essential support to the hospital in difficult circumstances."
HTM Team @ Canberra Health Services | Submitted by Alan Ringland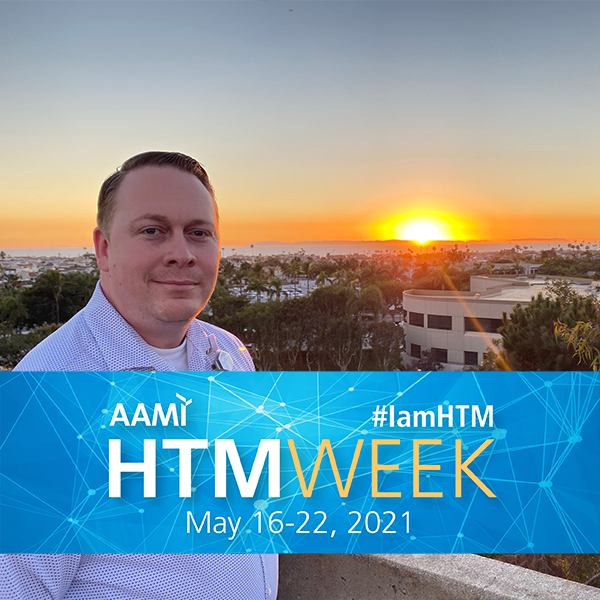 Giving a shoutout to an individual who not only motivated students and soldiers in the military to be the very best 68A's/BMET's they could be, but everyone in the HTM Industry. If you've needed anything, he made it a point to help you. Either he gave you the answer or connected you with someone who could. Cheers, to a technician, teacher, and talker. #iamhtm
Wesley Reid | Submitted by Theresa Heitchler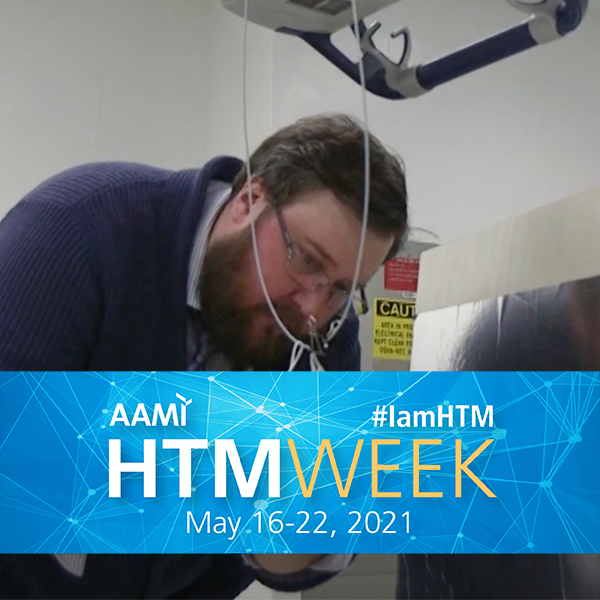 Helped create process to used N95 Masks during pandemic.
Gregory Megahan | Submitted by Jamie Metelko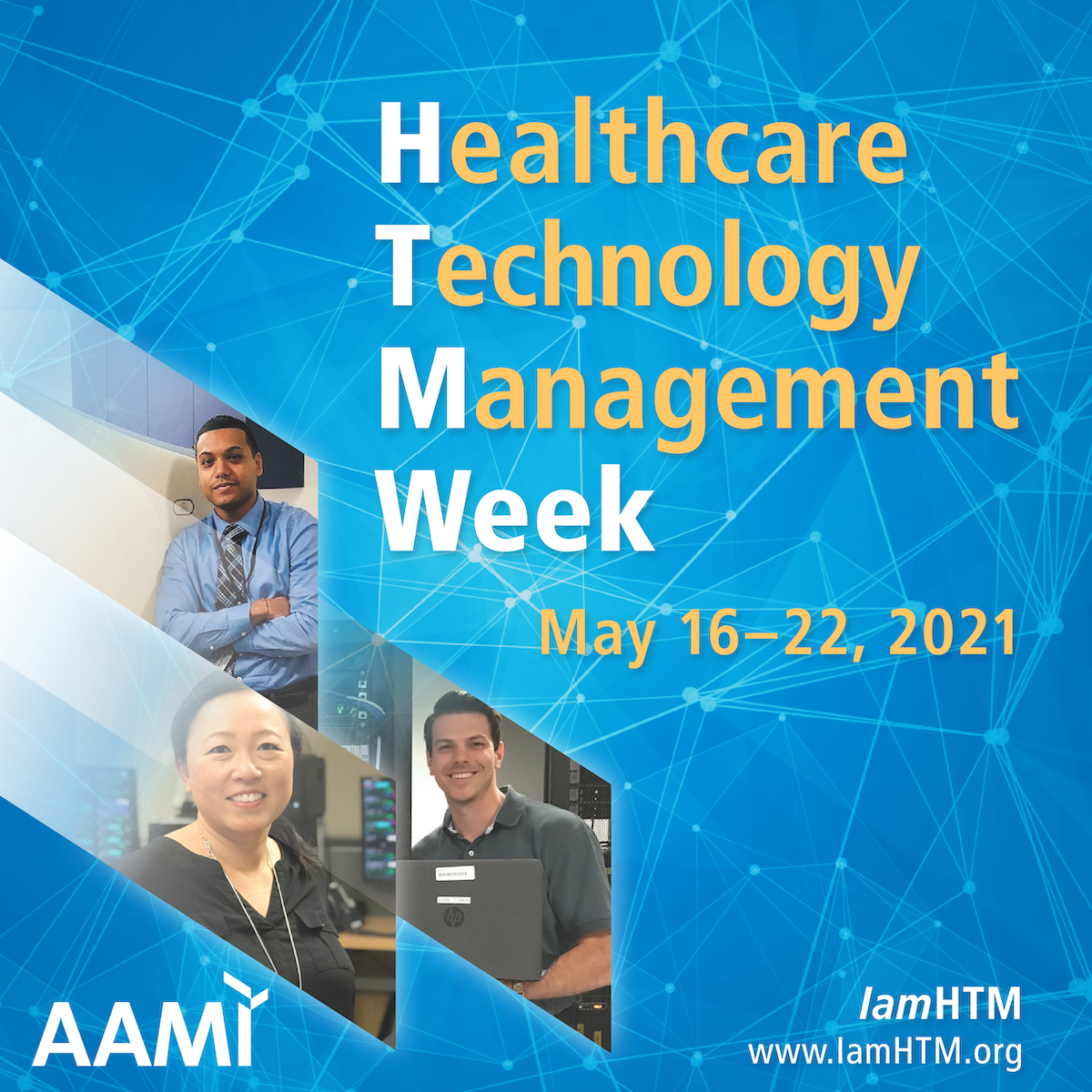 Their great management has aided in the integration of the Colorado Kaiser Permanente Biomedical Team.
Walter J. Jenkins & Joseph N. Hoehn | Submitted by Steven Hurst


"This crew worked tirelessly to bring a 200-bed COVID-19 expansion facility online."
Robert Zachow, Ivan Joyner, Ed Bautista | Submitted by Ivan Joyner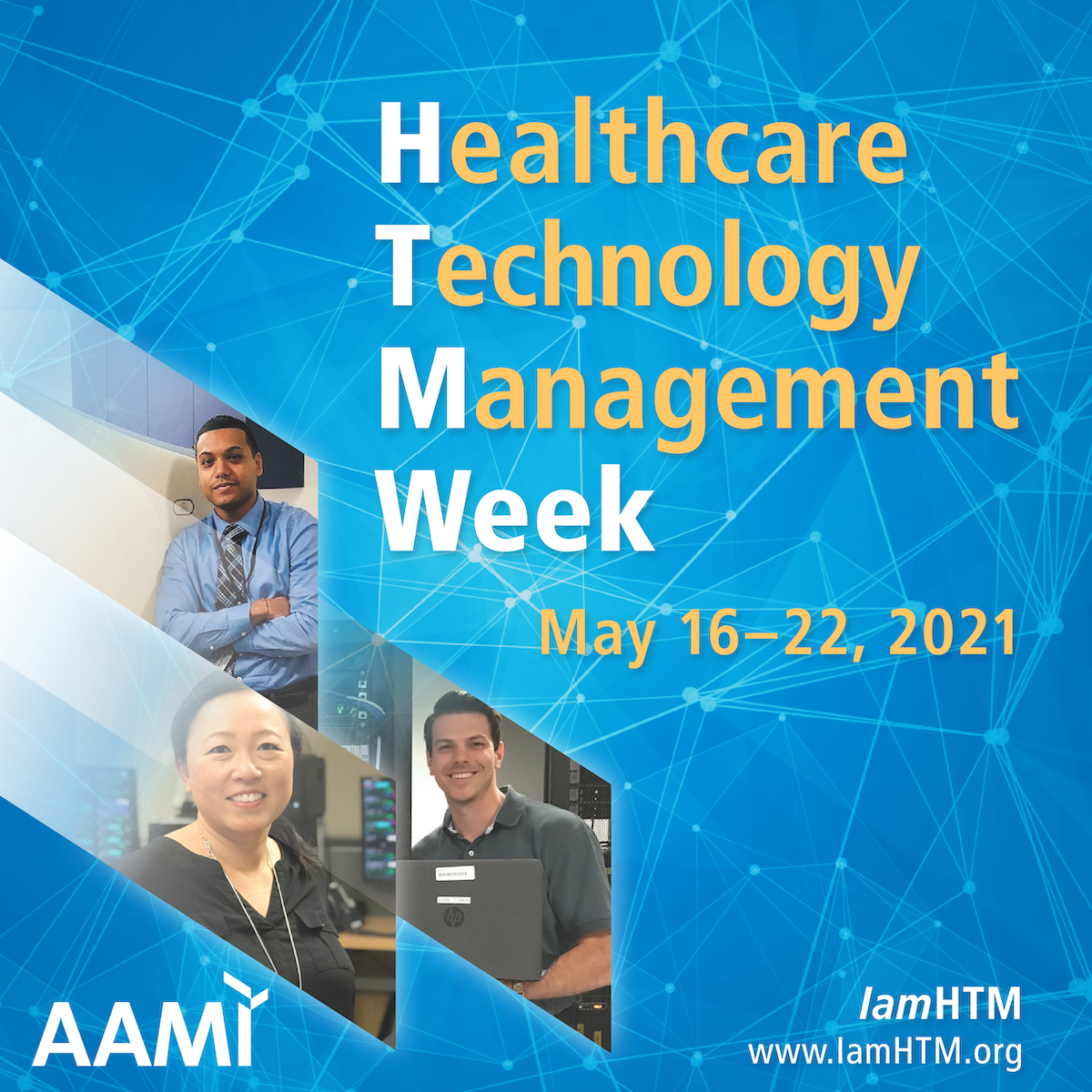 I am so blessed and appreciate this Group as they are some of the best BMETS that I've had the pleasure to work with in 30+ years in this field. Their level of dedication to protect patients, staff and each other in this OR environment is incredible. We "hear" it from the OR staff almost daily how much they appreciate not only what they do but more how they do it. Thanks guys for all the daily support you all provide me and the Health System.
The Perioperative Clinical Engineering Team at the University of Kansas Health System, Scott, Shane, Ron, Josh & Nash | Submitted by Tim Cordes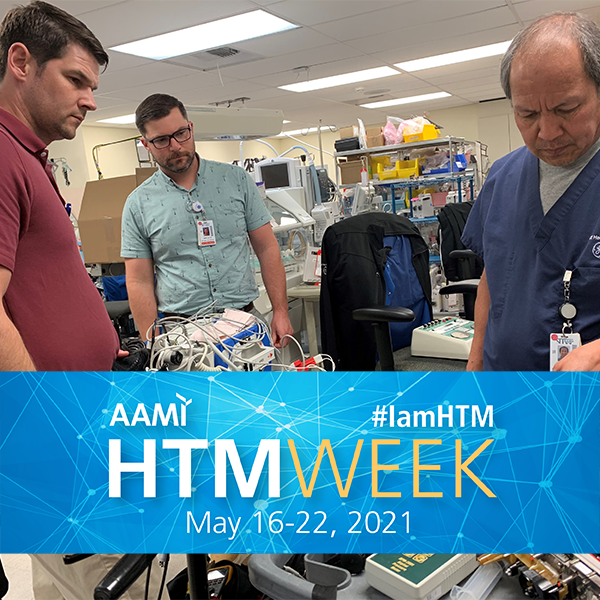 Arthur Dimalanta because in many ways he was a mentor for me! I always appreciate a great teacher even when they are reluctant to do so.

Arthur Dimalanta | Submitted by Colleen Haugen-Ortiz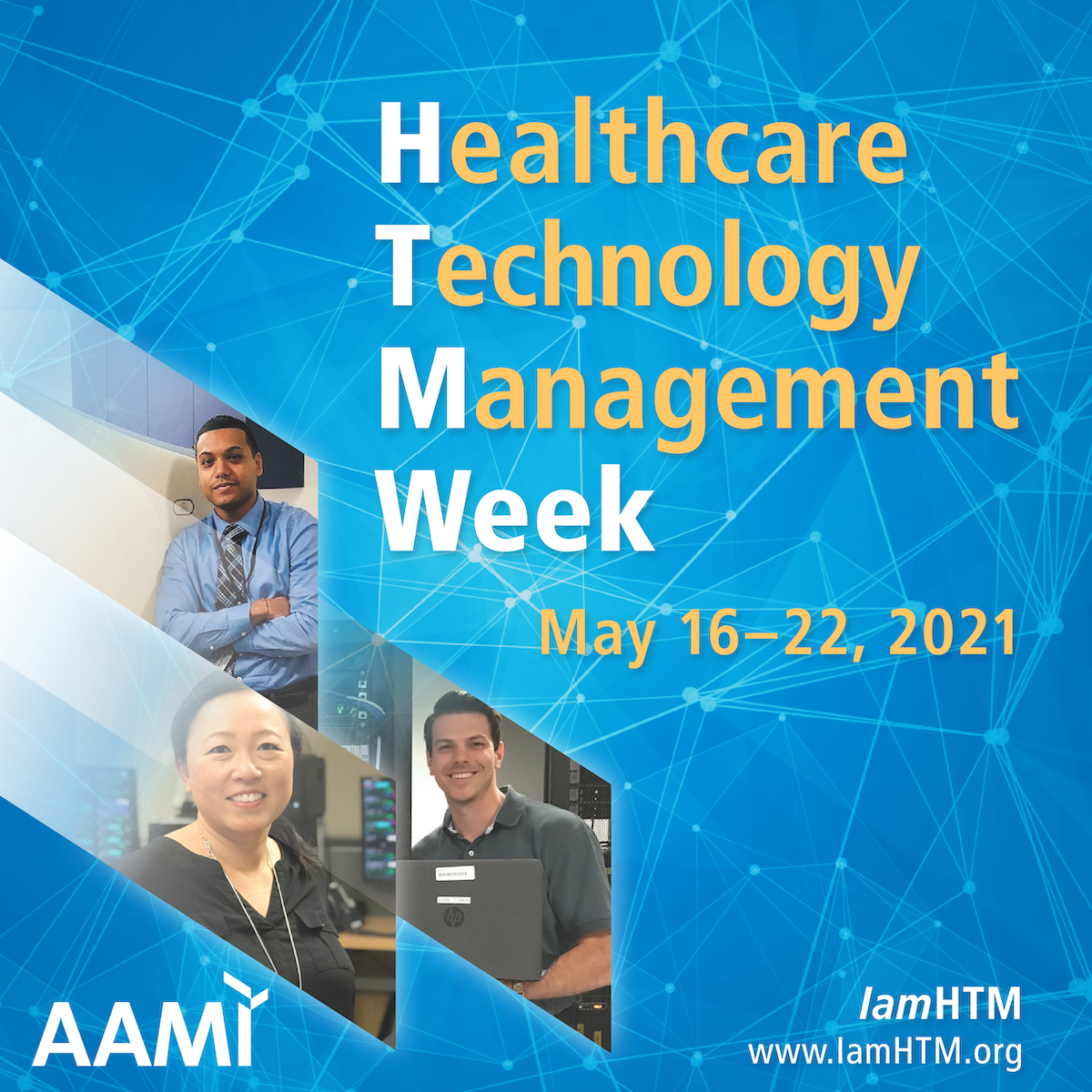 So proud of our BMET's and ALL BMET's during the height of COVID, today and every day. We truly applaud and want to thank our team for making things happen here in the basement. We know we asked crazy, fantastic things of you. Vents that needed to be moved in the middle of the night, long drives to help a facility with staffing issues, reconfiguring and building various departments, adding/removing patient monitoring, unboxing, installing, learning new vents. Keeping replacement COVID equipment available and patient ready. You all kept your head on a swivel and did the things that needed to be done, all the while maintaining our normal PM and demand maintenance workload. You guys are freaking incredible and we are truly thankful for your service.

Hoag Biomedical Engineering Team | Submitted by Theresa Heitchler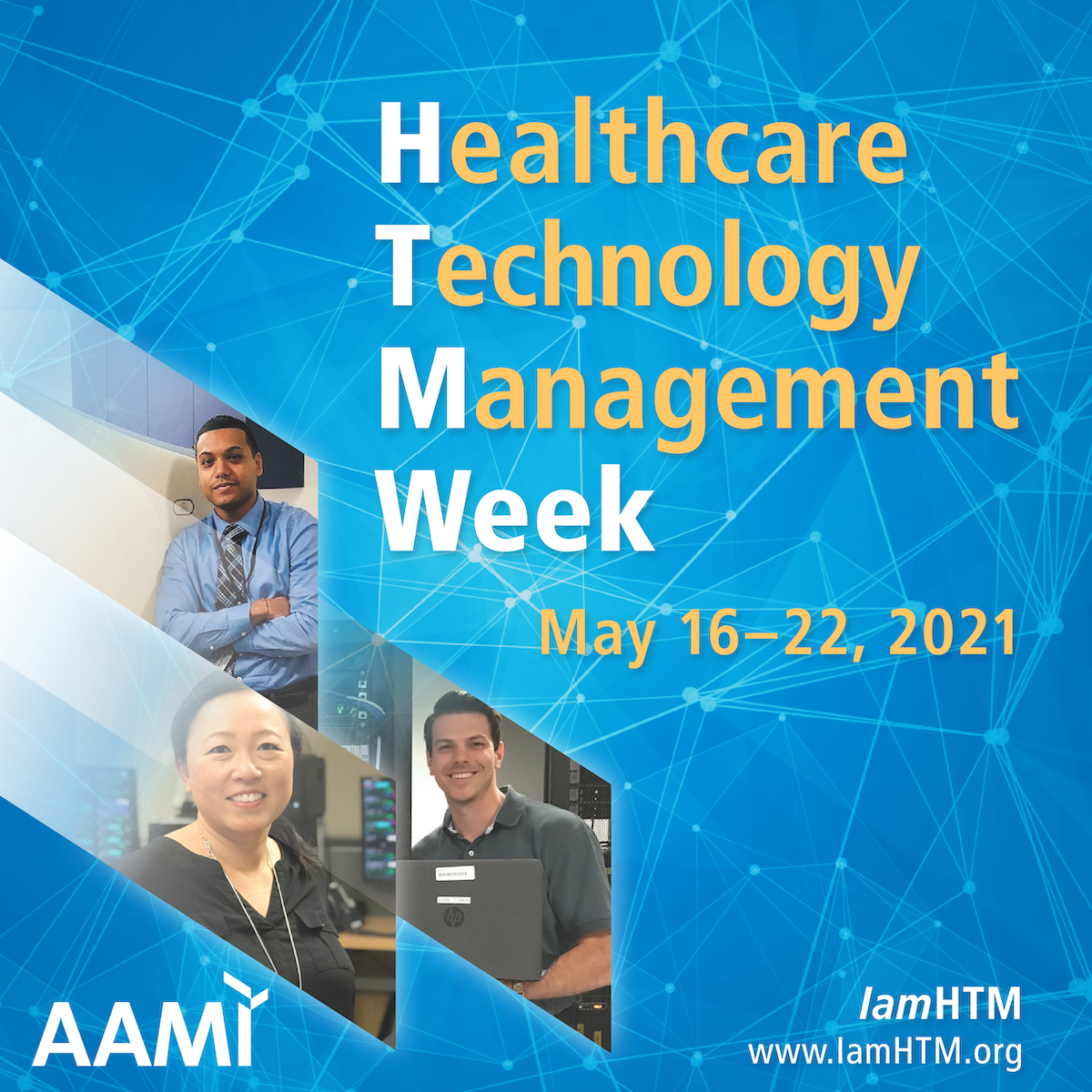 "The VISN BESS did an outstanding job managing and facilitating equipment procurement/deployment during the COVID19 surge...along with continuing to support and lead regional initiatives"

VISN 6 Biomedical Equipment Support Specialists | Submitted by Alicia Smith-Freshwater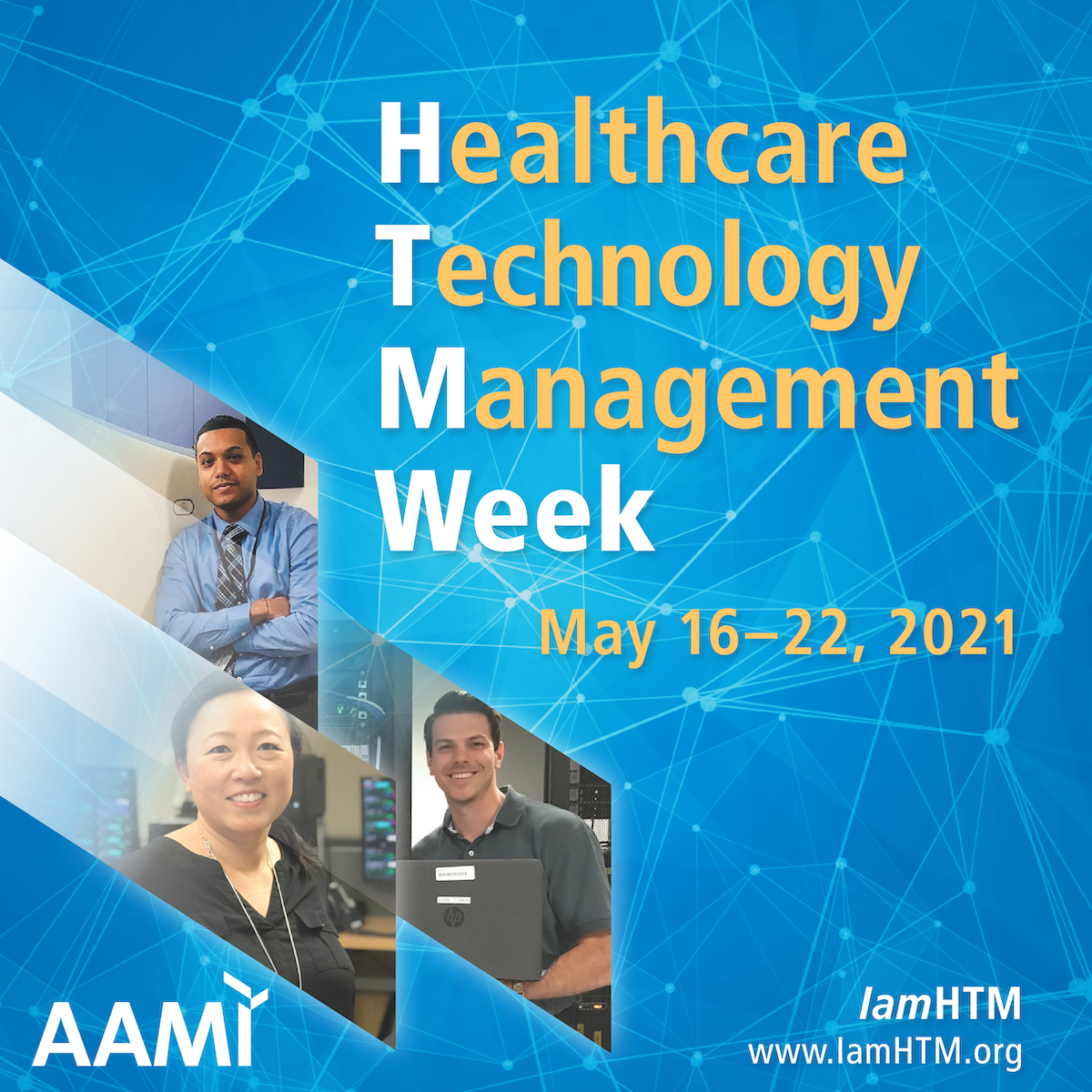 HTM Manager, Cone Health - Glad you are one of the next generation running the field - we need more like you!

Jayme Lidwell | Submitted by Mary Coker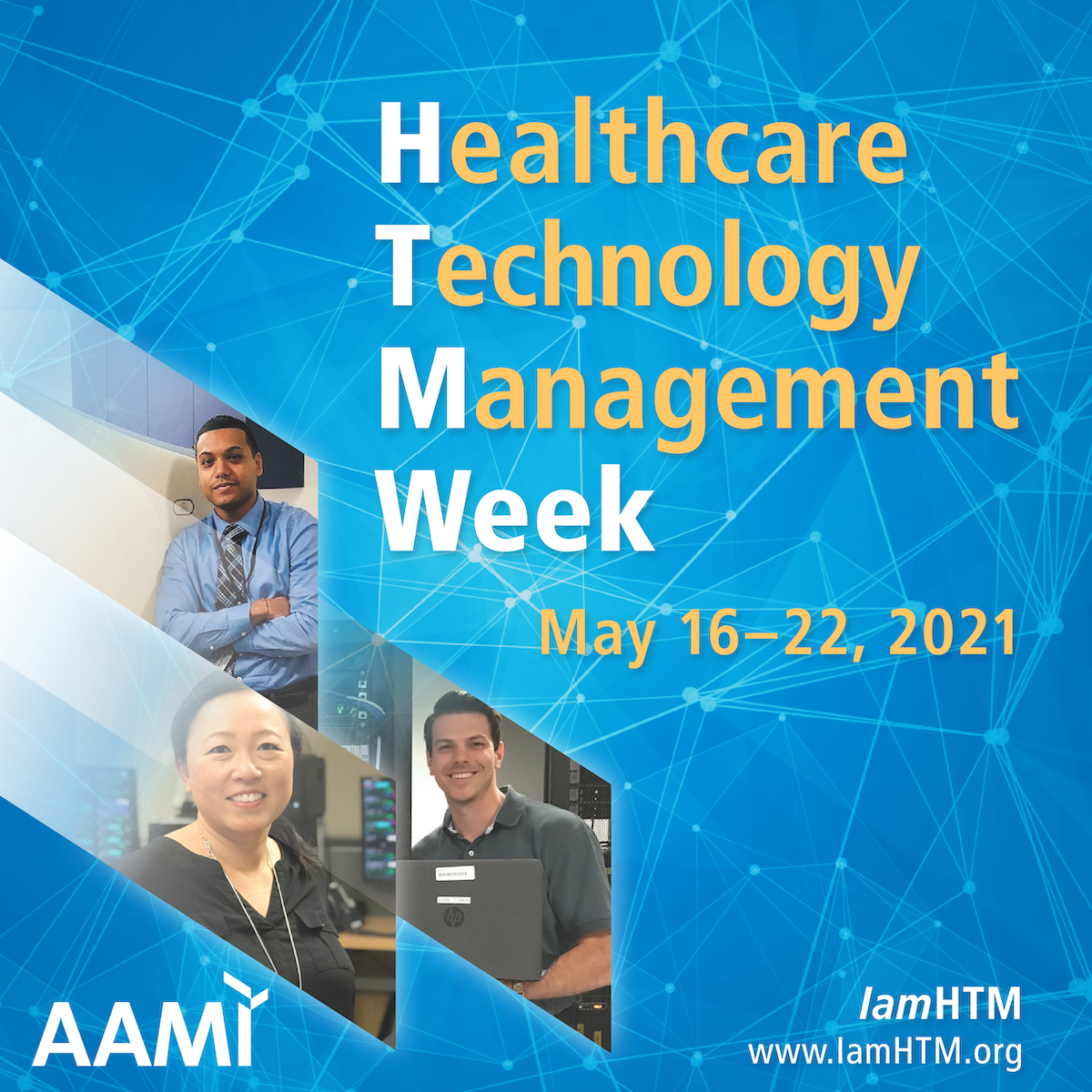 I would like to give a shout-out to a BMET in the North West that has been a critical part of my Agiliti Health team over the past year. Ian has been a major contributor to not only servicing but training additional local team members how to service respiratory products during the pandemic which in turn has helped provide critical services to our customer's and patient's needs. Thank you Ian for all your hard efforts in keeping our fleet of respiratory products safe and ready for patient use. Your efforts have been greatly appreciated even though you don't get to work with the patients, you can be assured they respect and appreciate what you do for them when they are in their time of need.

Ian Kahla | Submitted by Samuel Raddatz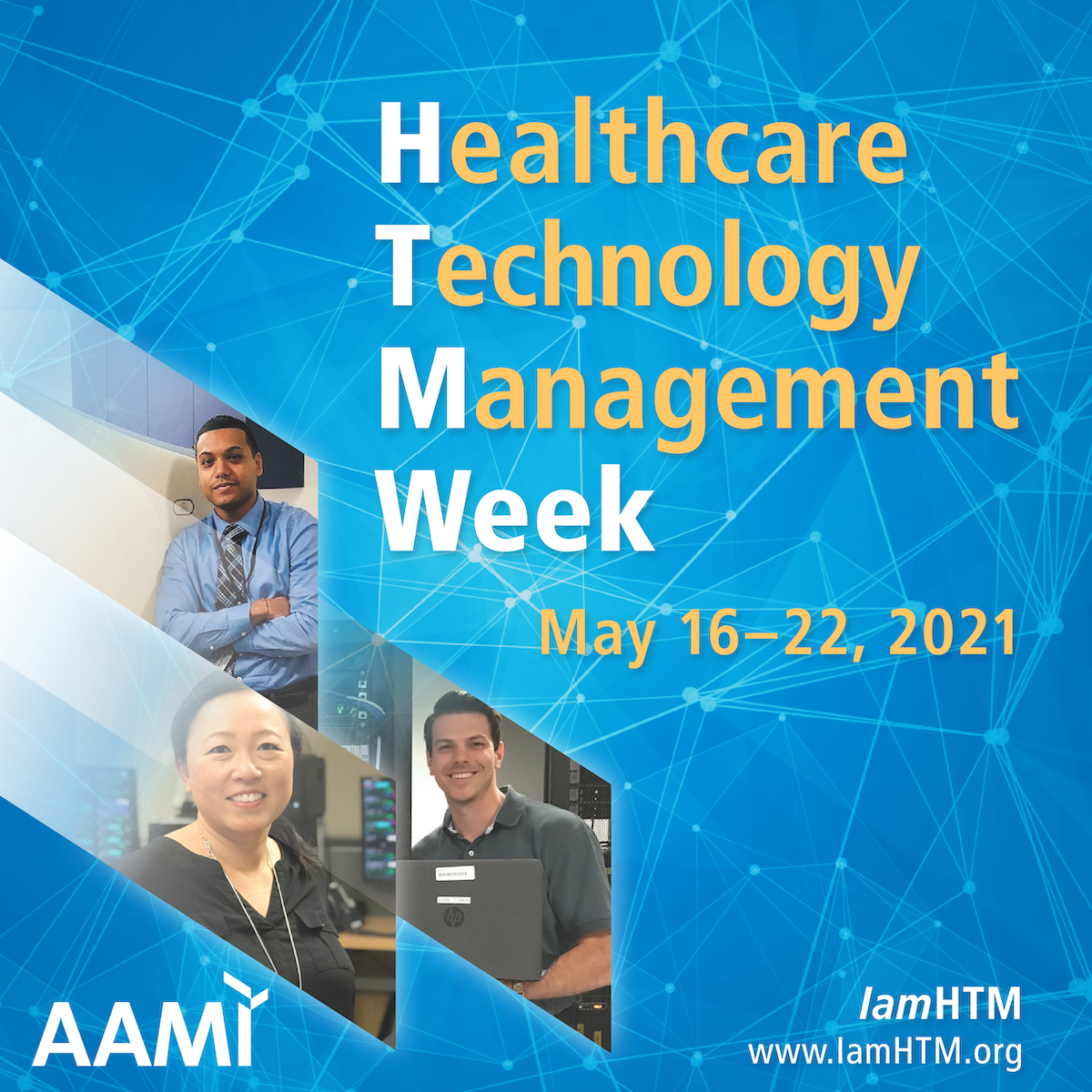 Erlanger Health System Clinical Engineering Department for being prepared for the pandemic, working diligently through the pandemic under difficult circumstances and providing constant support for our front line workers. Thank You for everything you do!!!

Erlanger Health System Clinical Engineering Department | Submitted by Nick Schneider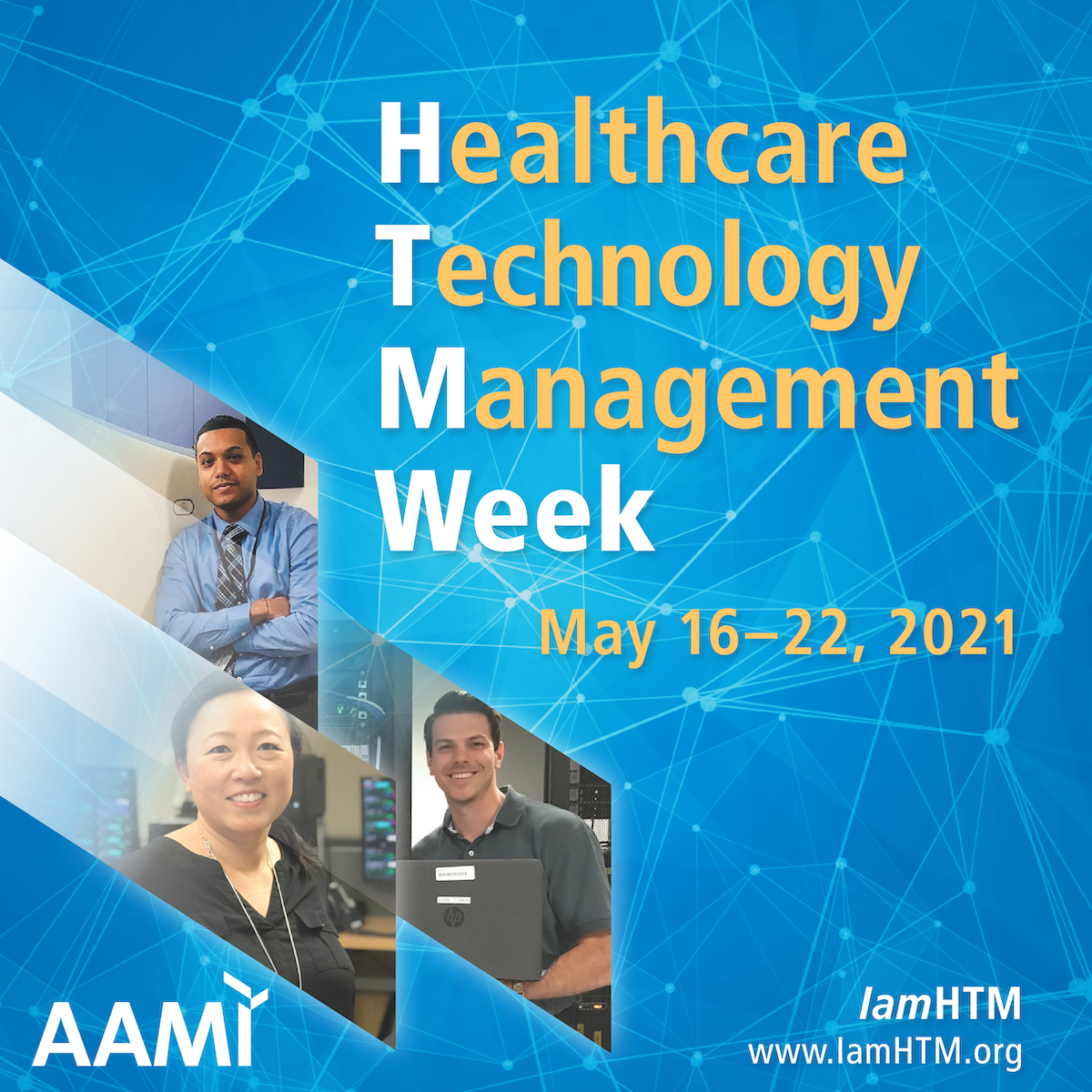 I want to give a shout-out to my awesome colleague Claudia. Through sheer tenacity and determination, Claudia has crossed the entirety of the US from Mexico to work here in Canada. She has managed her job as a (soon-to-be full-fledged) Biomedical Service Apprentice. She has kicked-butt since day one and is only headed up. Thank you for being a fantastic teammate.

Claudia Rios-Jiminez | Submitted by Geoff Doiron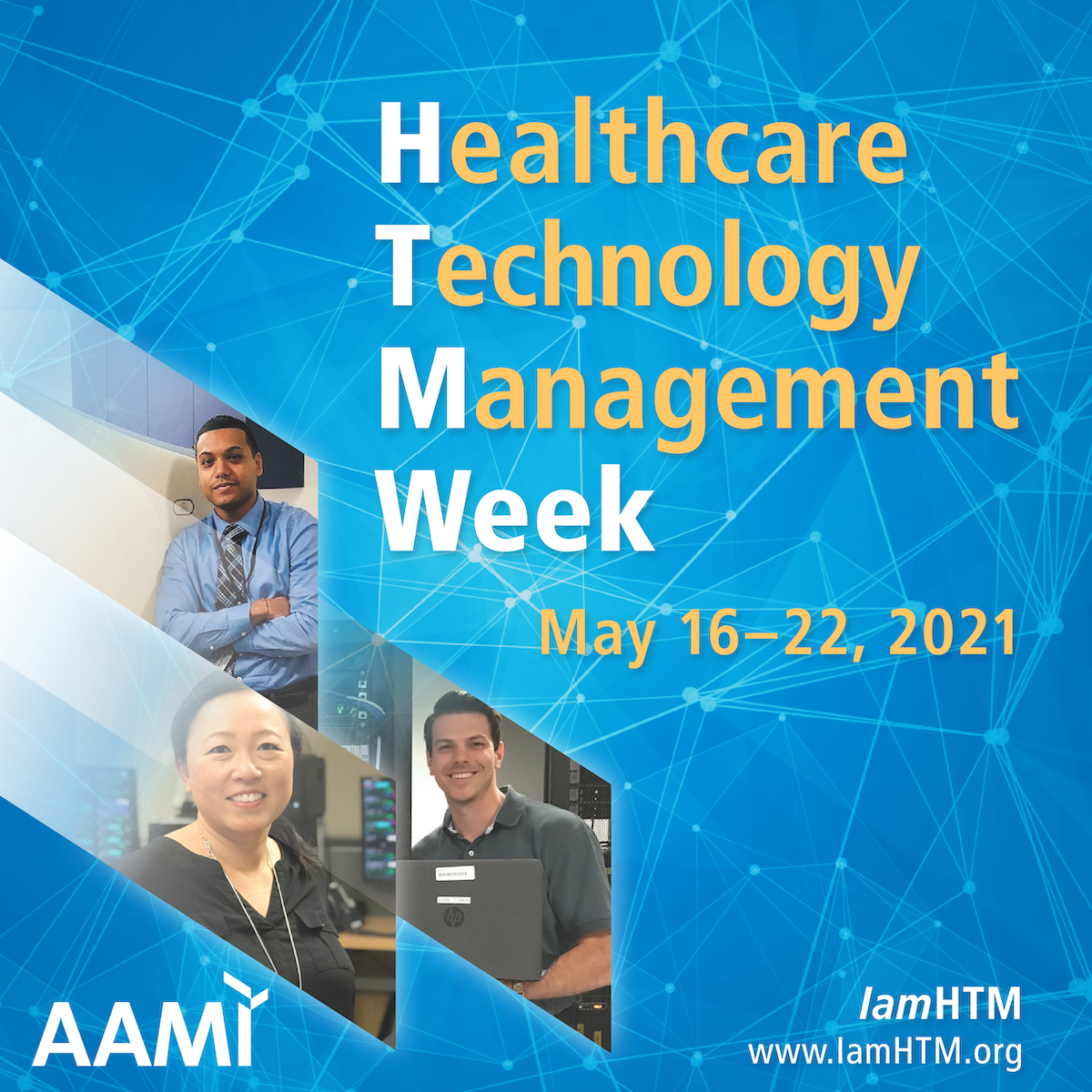 "Anthony always has the shop's best needs in mind. He is the first to go to bat to stick up for us, the first to assist with any issues that may arise, and was the first to help locate equipment that can be loaned for our Covid Surge response. He always goes above and beyond to make sure the hospital's medical equipment is running as it should."

Anthony Earthen | Submitted by Lori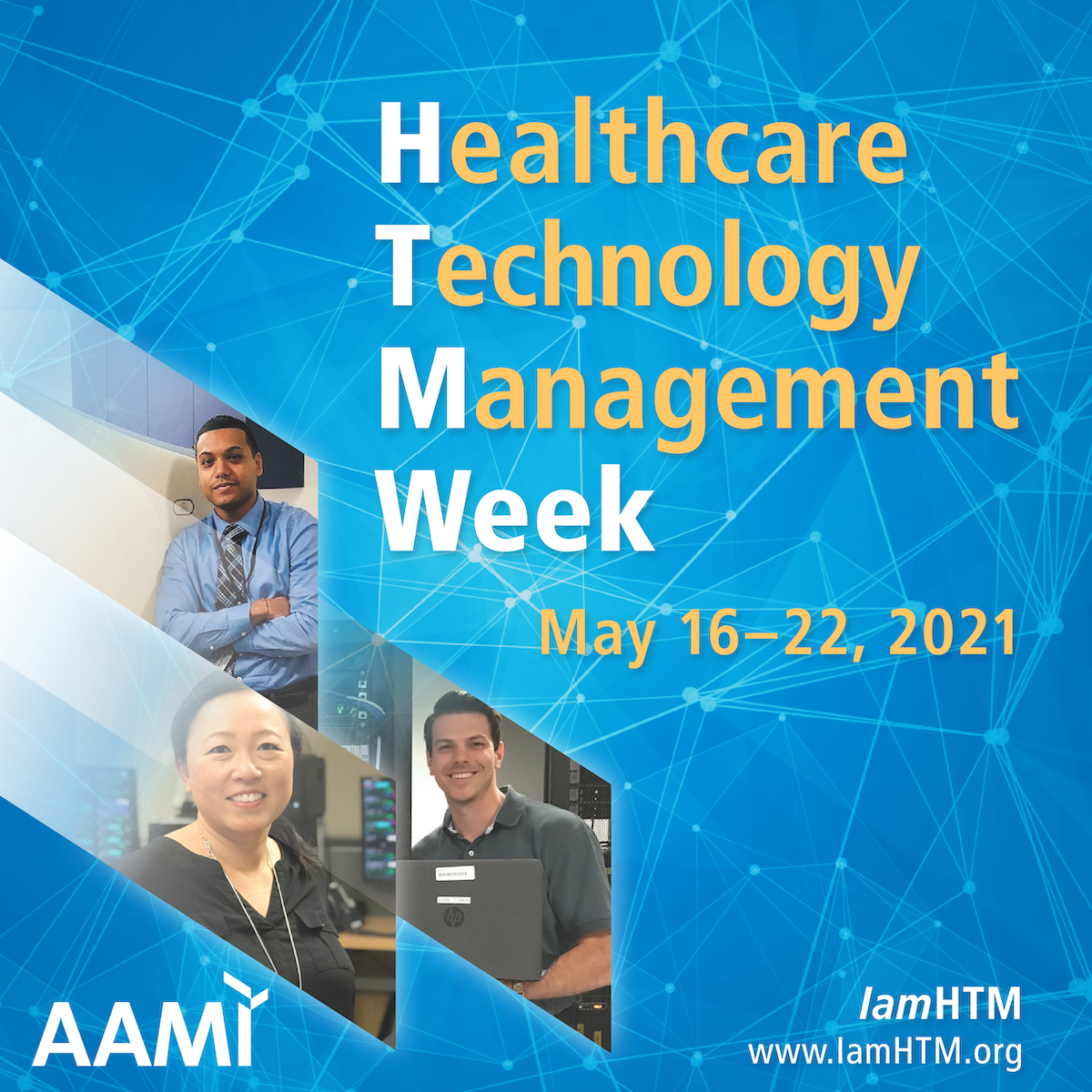 "Guy has been such a hard worker. He makes sure that our patient beds are functioning to the best of their ability. He's always willing to learn and willing to help out as much as possible. He has been a great addition to our team!"

Guy Stickney | Submitted by Lori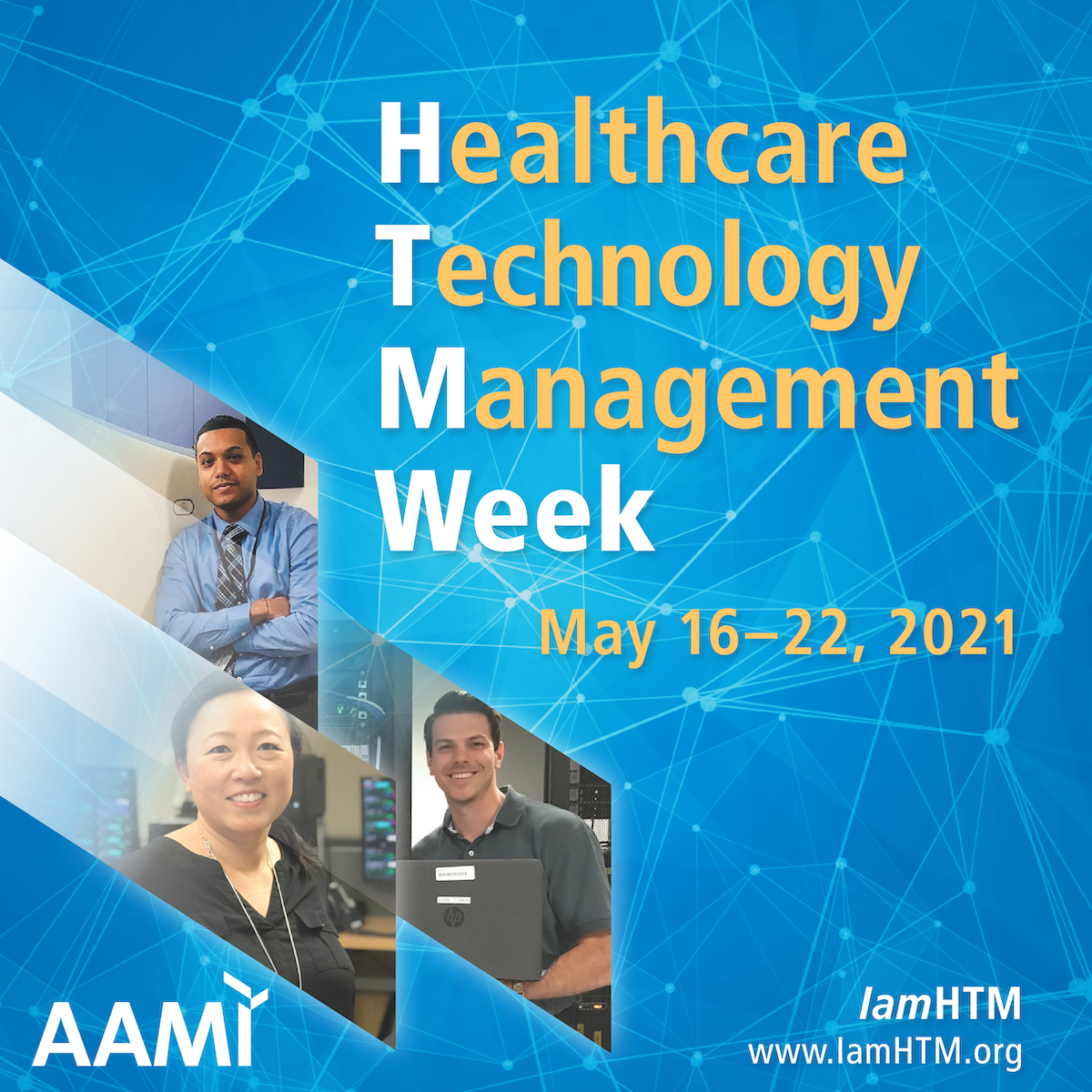 "I want to thank the NKC Tech Services group for ensuring on a daily basis that our dialysis equipment and medical devices are always safe and effective. The safety of our medical equipment is no accident. It comes down to their mission which each of them takes seriously!"

Northwest Kidney Centers Technical Services Department | Submitted by Scott Hansen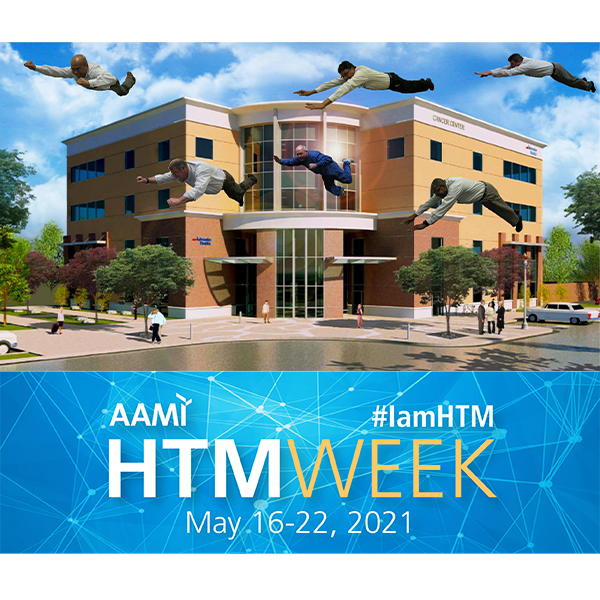 This team rox!

Bakersfield Biomed team | Submitted by Stephen Hall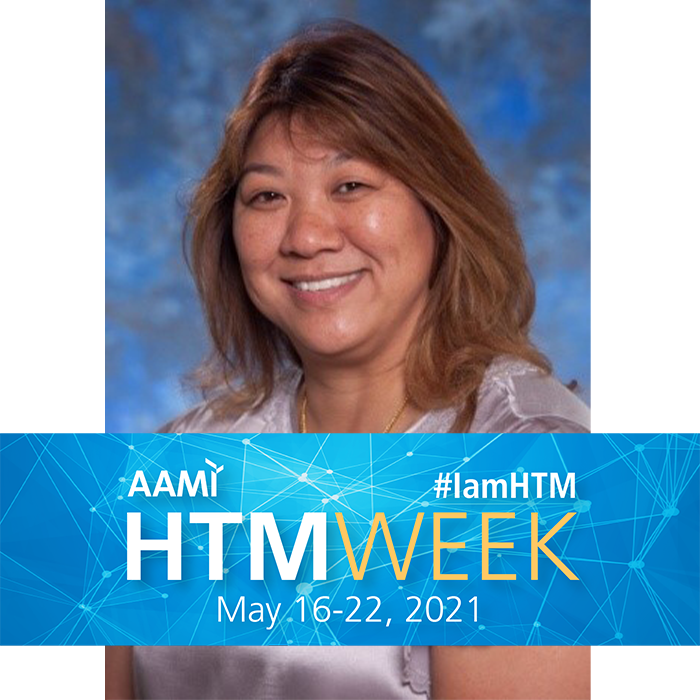 "Shout out to my Kaiser Permanente battle buddy, Marlene Davis. Last year, we led the HTM efforts in reopening the shuttered St.Vincent's Medical Center as the Los Angeles Surge Hospital (LASH) as the county was bracing for the impact of COVID during the spring. This was a joint initiative involving Kaiser Permanente and Dignity Health in a public-private partnership with the State of California and the Los Angeles County Department of Health Services. The facility had been mothballed for months at that point and equipment was sparse and dispersed across the campus. Among the many requirements to get the facility ready for patients, we performed a full physical inventory, got the telemetry and bedside monitoring systems back online, reactivated the infusion pumps and loaded the Kaiser Permanente drug library, onboarded dozens of ventilators, and prepared the ICU, MST, and SDU departments to receive LA County's most critical patients. There are few accomplishments of which I'm more proud, and I couldn't be more grateful to Marlene for her trust, expertise, professionalism, and friendship. The HTM community is incredibly fortunate to have Marlene. Big shout out as well to Gary Nop, Hank Ly, and the TryTouch Team; Jeremy Chung, Paul Kuykendall, and the EnBio Team; DaveValdez, Kevin Yost, Joe Turley, and the GE Team; Bret Everett, Gary Poore, and the folks at Hamilton; and Gary Mells at NewMed for their tremendous support standing up the LASH. We truly could not have done any of it without these HTM professionals. Special shout out to our comrades in KP Care Delivery Technology Services, Paul Desmond, Courtney Bacalso, Darryl Labate, and MikeWoods. And last but certainly not least, Derek Lopez and the Advanced Healthcare Solutions Team – mahalo, Derek!"

Marlene Davis | Submitted by Sean Donlon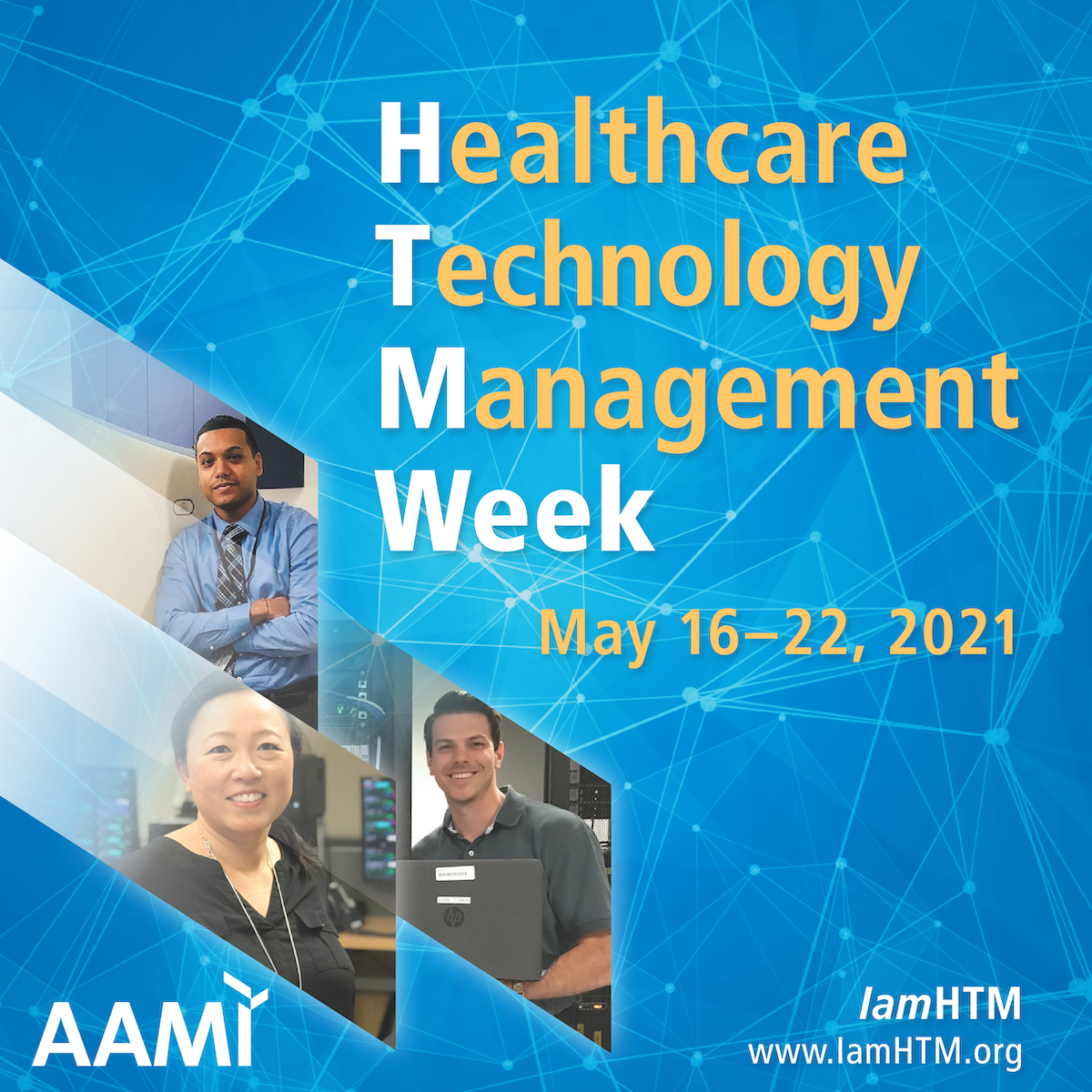 "Jim is such a great team member. With all his years of experience, he's one of the first employees our techs can go to figure out how to troubleshoot our equipment.."

Jim | Submitted by Lori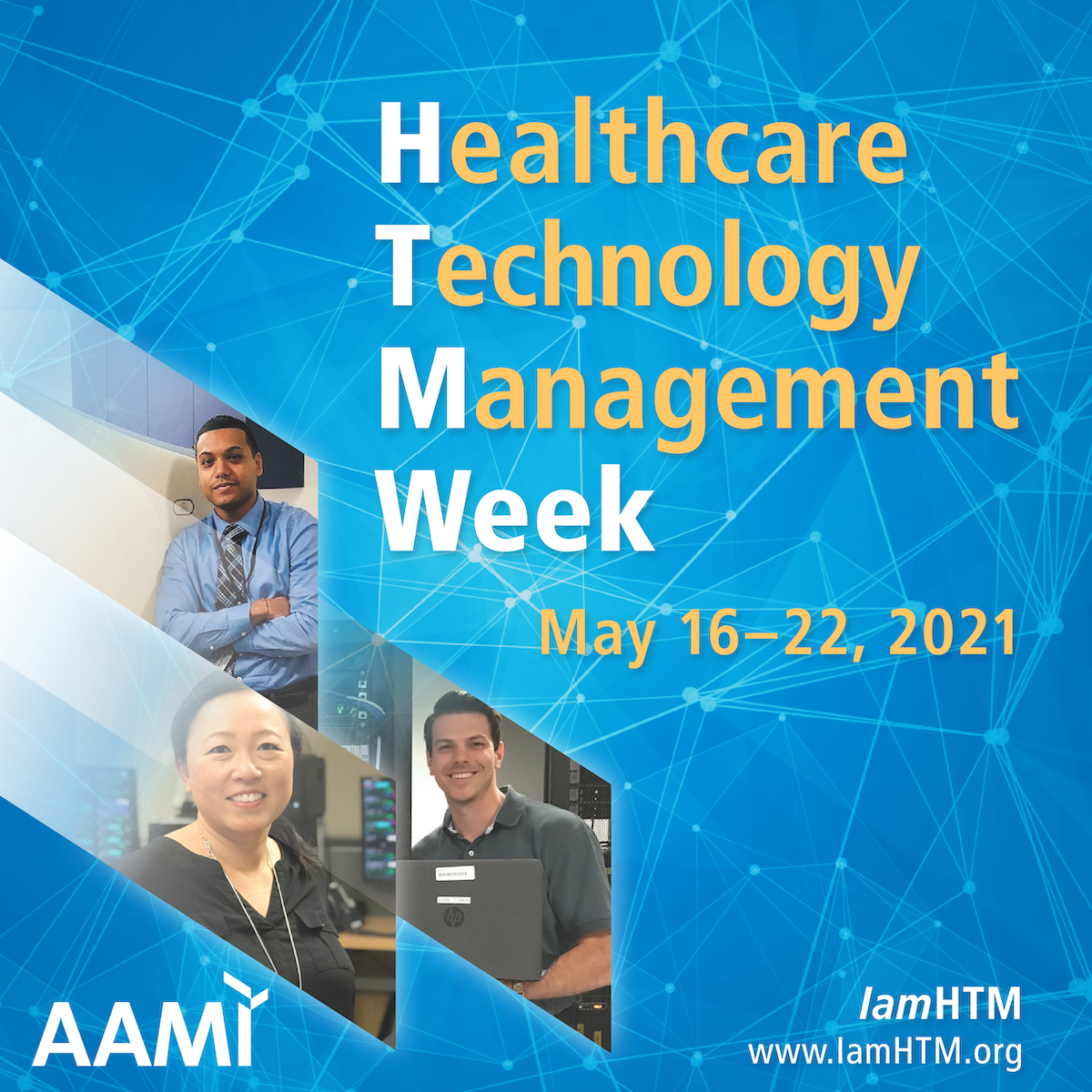 "Marco has been the best addition to our team. It's like he has been a part of our team for years with how well he integrated with the department. I am always impressed with how he takes initiative to learn. If he's not sure how to repair equipment, he reads through the manual to ensure that he knows how to repair equipment."

Marco Guerra | Submitted by Lori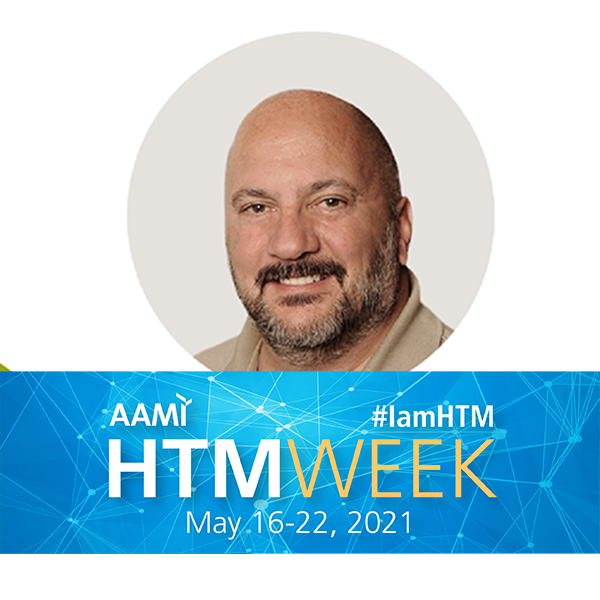 Thank you so much for your continued leadership in medical device security!

David Yaeger | Submitted by Corin Imai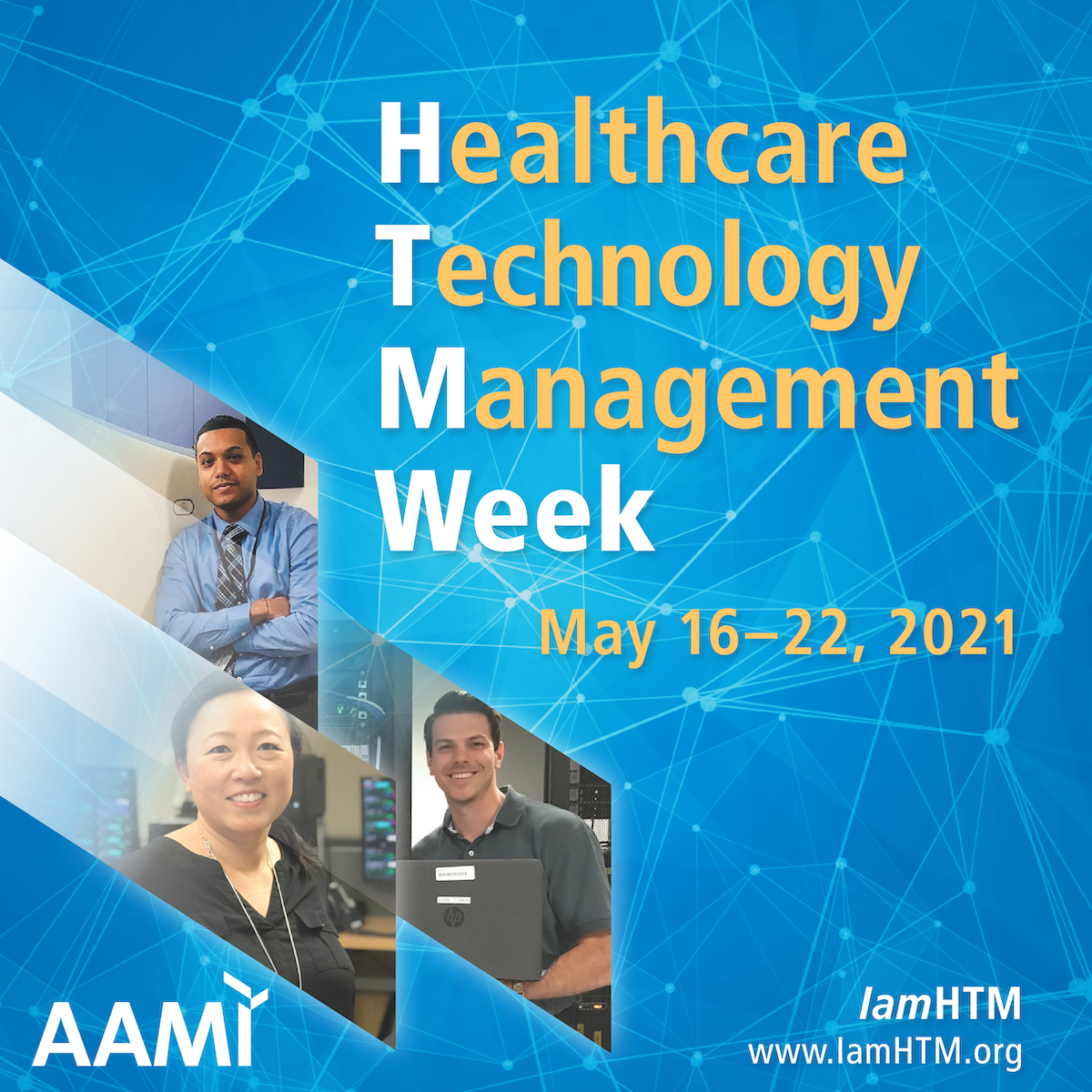 TJ:
TJ is a consistently high-performing member of the MDIT Team. He can assess security deficiencies of medical devices with a very high degree of accuracy and speed. He also is quick to learn anything we throw at him, so he's able to tackle a very wide range of tasks.
Antonio:
Antonio acquired his Security+ certification is currently working on his next certification studies. He's using his knowledge to help guide the MDIT program to success on a daily basis.
Mike:
Mike has been instrumental in solving complex networking issues. Given Mike's extraordinary grasp of networking, he's been able to solve problems that our entire IT team was unable to solve.
Debbie:
Debbie sees complex issues with clarity and is able to synthesize complex problems with apparent ease. Debbie has been an amazing help with systems and processes that have created streamlined workflows that most of the company cannot see. But the time savings have been massive as well as the power of our data.
Amanda:
Amanda is not only a very competent Biomed, but she's also a wizard with data. Amanda has, through apparent alchemy, built a fully automated process that spans from the time a work order is closed to an official Life Safety Report getting into the hands of a customer.
Dan:
Dan is an exceptional member of the Database Management Team. His ability to identify key issues with process or database changes has saved all of us countless headaches.

CE-Tech MDIT Team | Submitted by Ben Archambault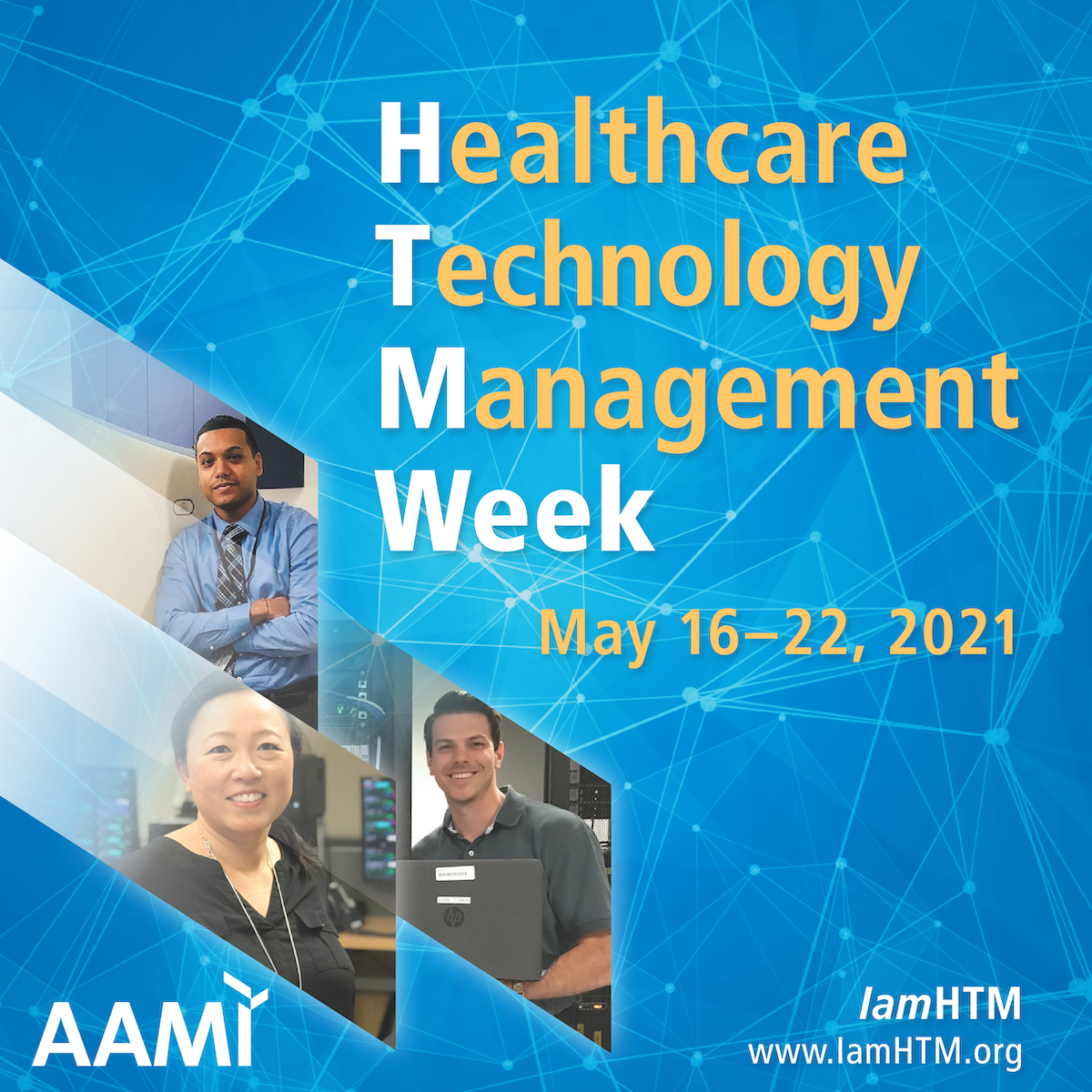 Andrea Anderson, Bernard Harp, Sarana Neckles, Wade Bailey, Bernard Jones, Kurt Daiss, Joseine Thompson and Tiana Richardson - thank you, Biomed!

Wellstar Atlanta Medical Center Biomed team | Submitted by Tiana Richardson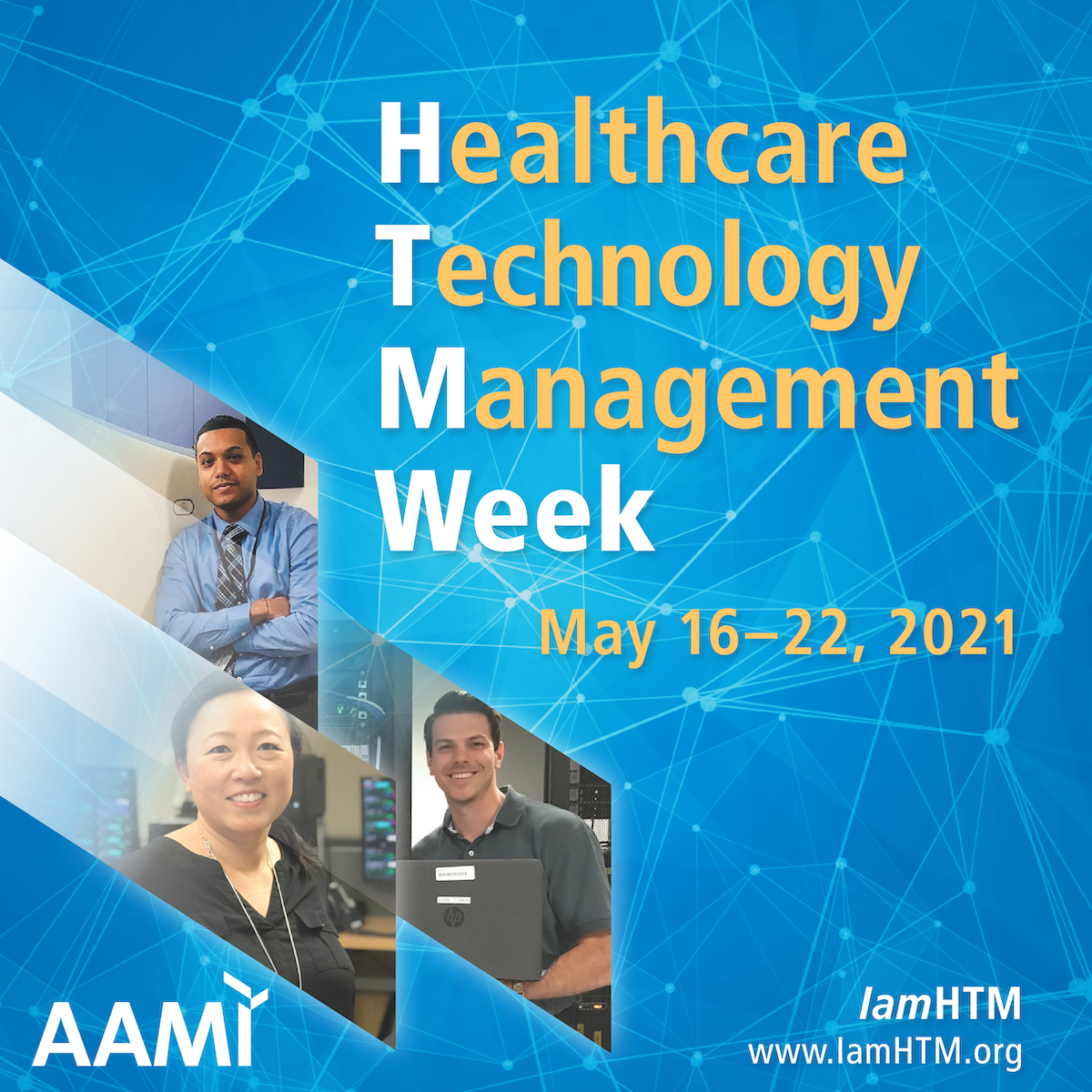 The team in the Clinical Engineering Department at Children's Hospital of Wisconsin consistently keeps the patient at the center of what they do. The team at Children's strives for excellence in the service they provide to their organization. I had the pleasure of working at Children's when I started my career and still hold them up as the standard my students should aspire to.

Children's Hospital of Wisconsin Clinical Engineering Department | Submitted by Chad Matzen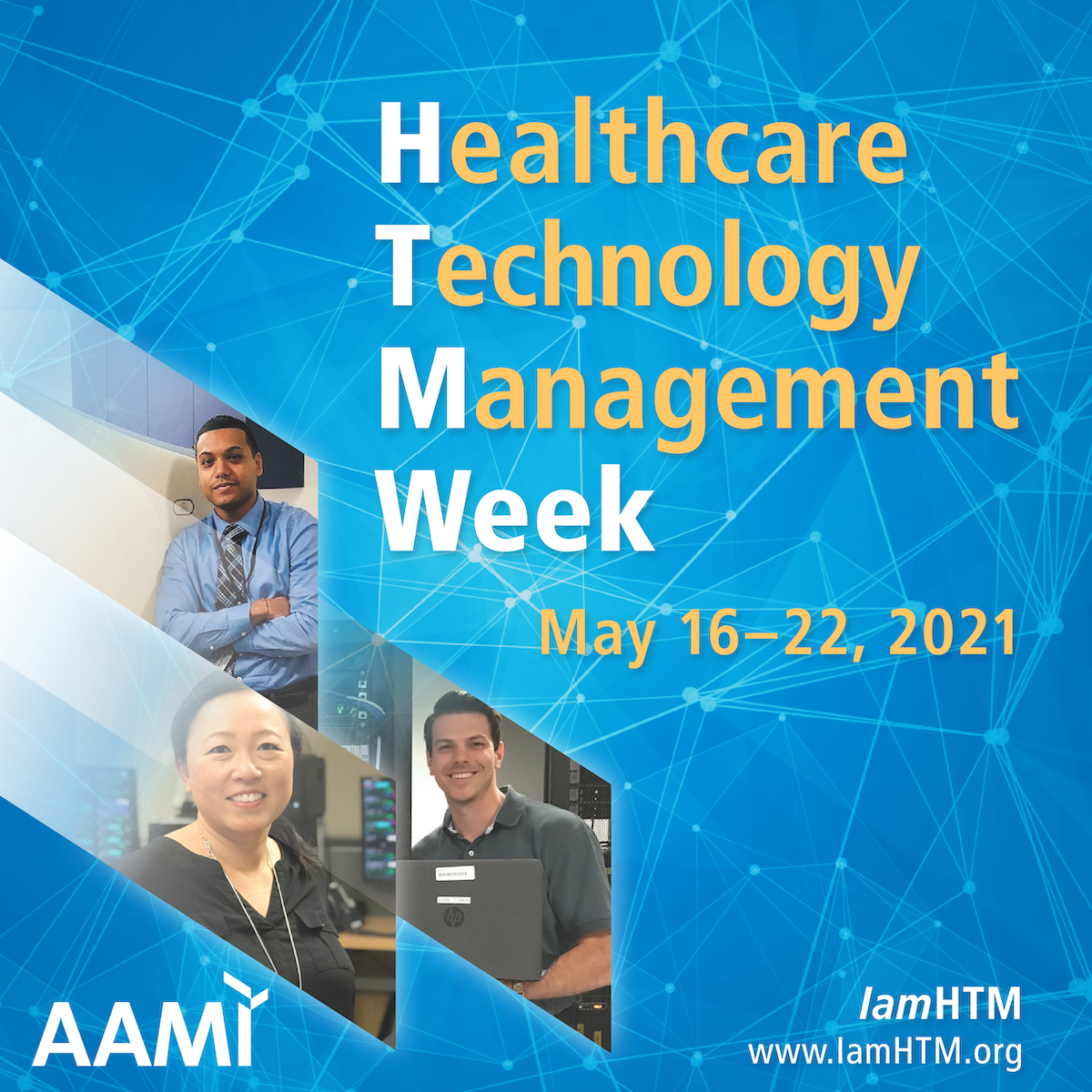 I would like to commend Karim Francis at South Bay Medical Center Kaiser Hospital for outstanding performance and accomplishments at our facility. Karim is not only a talented CBET he is always willing to go the extra mile to help others. He is definitely an asset to our team.

Karim Francis South Bay Medical Center | Submitted by Wayne Harrington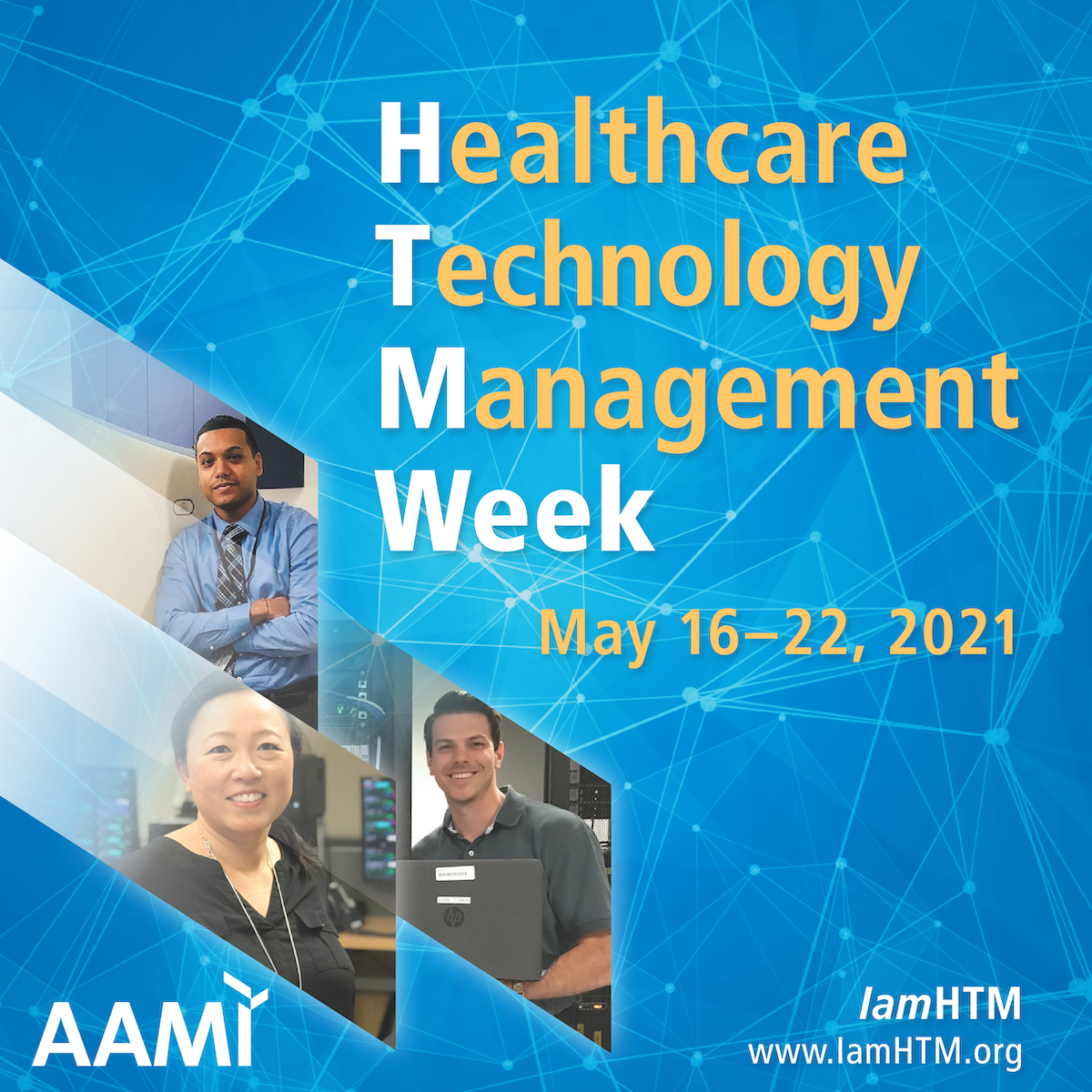 "Peri came to us from UC San Francisco and we could not be more grateful for her. She has been such a great addition to our team. She's so knowledgeable and has brought our skill level up phenomenally."

Peri Duke | Submitted by Lori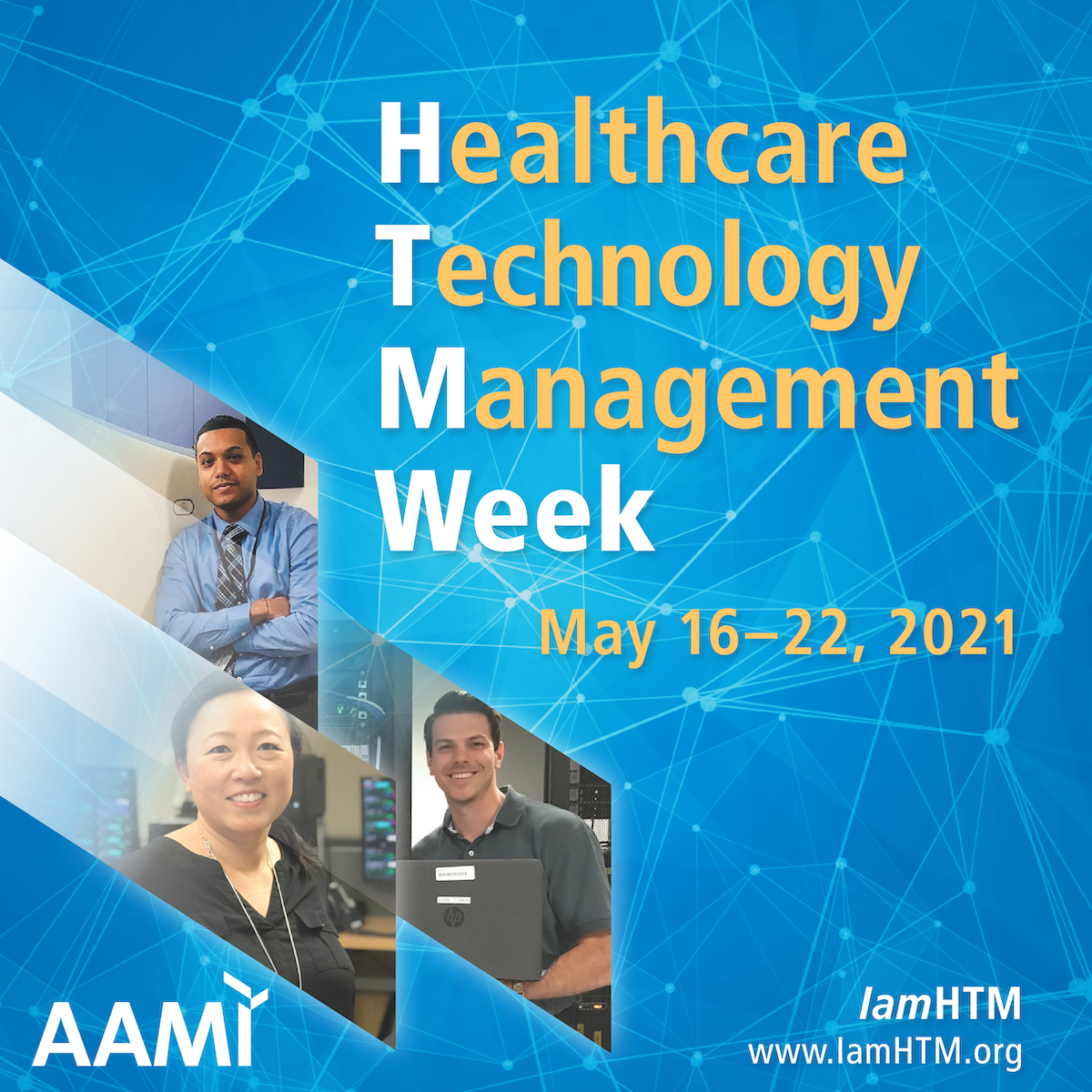 I would like to celebrate CW4 Pringle, manager, HTM Branch, Womack Army Medical Center. As the whole healthcare industry was hit with this enormous health crisis, this past year brought many challenges such as personnel shortages due to COVID-19 protocols, providing PPE, ensuring staff safety in COVID wards while servicing medical devices, and overall morale. She provided the guidance and leadership needed to navigate those challenges to maintain a high level of quality service in a timely manner to medical devices within the facility. Thank you, Chief!!

Chief Warrant Officer 4 Fakesha Pringle | Submitted by Linda Jones