CMMS Collaborative White Paper:
Optimizing the CMMS Failure Code Field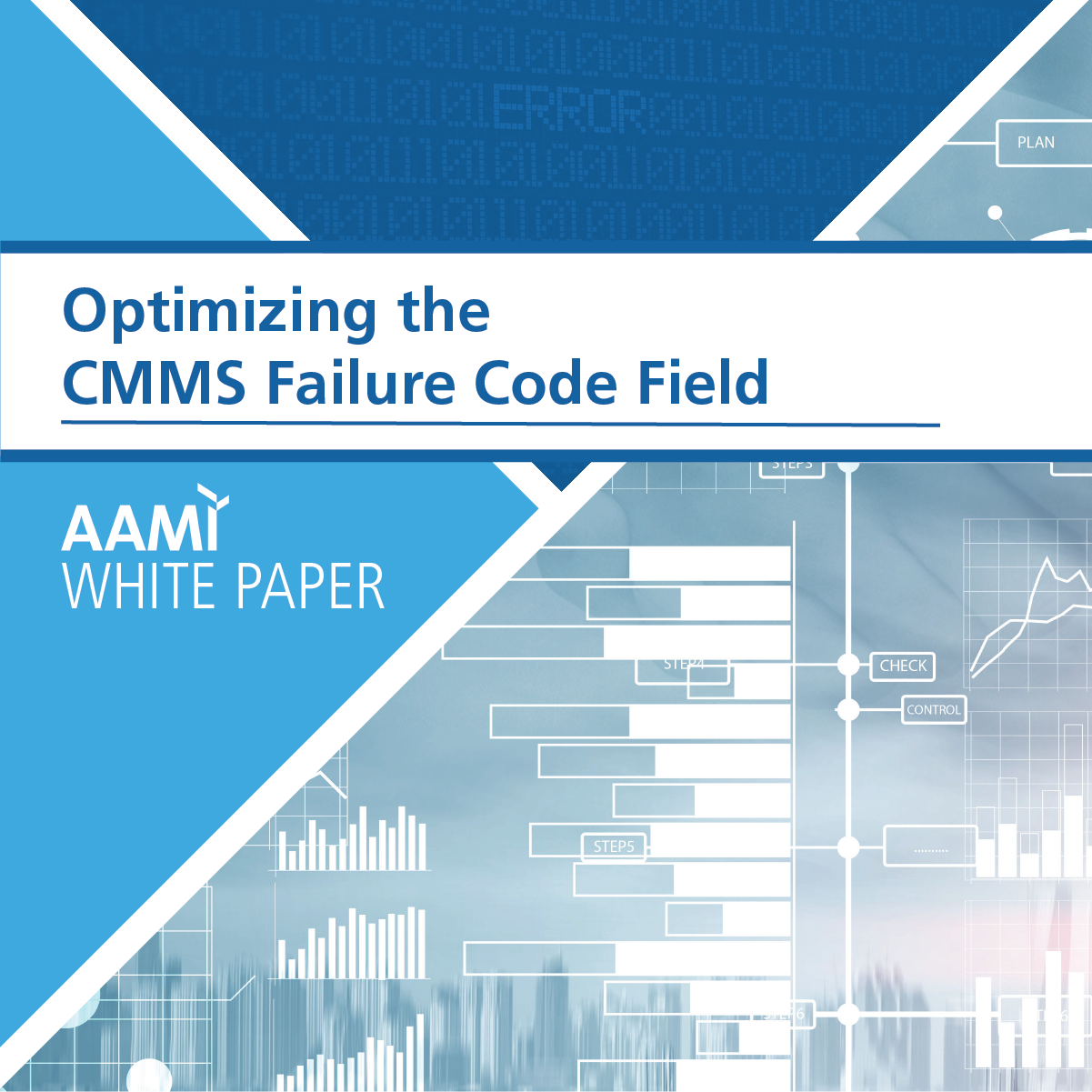 With hospitals and industry leaders all collecting data in their own unique ways, it has been all but impossible for healthcare technology management (HTM) professionals to assess their industry as a whole. That's why six competing computerized maintenance management system (CMMS) suppliers recently set aside their differences to standardize how medical device information is configured. They outlined an agreed-upon method for optimizing and standardizing failure codes in a recent white paper.
The white paper, Optimizing the CMMS Failure Code Field, was sponsored by the Association for the Advancement of Medical Instrumentation (AAMI) and represents the insights of a CMMS Collaborative made up of experts from Accruent, EQ2, MediMizer, Nuvolo, Phoenix Data Systems, and TMA Systems.