Struggling to attract and retain qualified BMETs?
Becoming an Employer Partner in the AAMI Registered BMET Apprenticeship Program gives you a clear advantage over other employers. Designed to enhance and expand your workforce, this program is your company's pathway towards more diverse, better-trained, and better-retained technicians.
Proven High Retention
Apprenticeship programs are a proven way to attract and retain committed talent. The support offered through the AAMI Registered BMET Apprenticeship program ensures that your employees rapidly develop comprehensive skills more successfully than many traditional hiring and training programs.
Bottom Line Savings
Apprentices are developed within your company's culture, trained on your specific medical equipment, and learn your organization's tools, processes and policies from Day 1. Skip the orienting new hires to your equipment, and save the money you spend retraining bad habits—your apprentice will be brought up doing it your company's way.
Grant Support Available
Nuvolo, the world's fastest-growing workplace software company, has partnered with AAMI to support the first seven in-house HTM departments who enroll an apprentice through the BMET Apprenticeship Program. This $10,000 pledge covers the costs of your apprentice's three required certifications—and is running out! Plus, there is substantial grant funding available at both the state and federal level for companies who invest in apprenticeship programs, including specified funding to support veteran apprentices. Contact us to learn more.

Increased Diversity
Apprenticeship programs are also seen as critical contributors to the overall diversity of a workforce. Because the barriers to entry for the apprentice are lower than those for traditional higher education, you will be able to access a broader pool of potential applicants.
300+ candidates are waiting on you
There has been a tremendous interest from potential apprentices and AAMI is compiling a database of candidates by region to be shared with our approved employer partners.
Launch your apprenticeship with current employees
Don't start over. Enroll current employees as apprentices, including the ability to fast track through areas of training that they have already mastered.
Ready to become an employer partner?

INCREASED RETENTION
When you invest in developing an apprentice into their new career, they in turn invest back in the company through longer tenure.
GRANT FUNDING
There is substantial grant funding available at both the state and federal level for companies who invest in apprenticeship programs.

AAMI CREDENTIALS
BMET Apprentices who compete the program are accredited by AAMI, including three industry-recognized credentials: CABT, IT Fundamentals, and CBET (candidate status).

TAILORED TRAINING
The program's learn-on-the-job approach empowers you with BMETs trained through the lens of your institution's service practices.

CAREER PIPELINE
Invest in a pipeline designed to enhance your workforce with credentialed and custom-trained BMETs.
Why Work with AAMI?
The AAMI Registered BMET Apprenticeship program is the only nationwide apprenticeship program for BMETs that is approved by the US Department of Labor. Through a new program with the DOL, AAMI was approved to design and facilitate a program that was easier for employers to administrate and ensured that apprentices were supported and trained to a nationwide standard.

Bottom line: AAMI will be there every step of the way as you launch your in-house apprenticeship program.
How does the program work?
The program is structured to ensure that each apprentice accomplishes a comprehensive set of training objectives and relevant certifications within 2 years. Many employers are able to easily enhance their existing in-house training program to meet the requirements of the program.
To begin the program, we will work with you to complete DOL-related paperwork, clarify all program requirements, build a wage schedule, and connect you with funding sources.
All training and certification requirements are outlined here. AAMI has partnered with several organizations to provide training materials and courses at a reduced cost for our employer partners.
Employers are responsible for hiring their own apprentices (or enrolling an existing employee in their apprenticeship program). AAMI has a database of qualified candidates available to any employer partner of the program.
The first step is to reach out!
AAMI scaled the mountain of paperwork, you reap the benefits!
Getting a new apprenticeship approved through the U.S. Department of Labor is a hurdle—and we've already cleared it for you! As the sponsoring partner of the program, AAMI will not only certify your apprentices that complete the program, but is here to support both the employer and apprentice through the process by serving as your liaison to the DOL.
Six Steps to becoming an Employer Partner in the AAMI Registered BMET Apprenticeship Program
Review the BMET National Standards of Apprenticeship and Training Objectives and email HTM@aami.org to get started.


Ensure a position is available at your organization for an apprentice. Employers can choose to create a new position, designate an existing vacancy for an apprentice, or enroll an existing employee into the apprenticeship program.
The hiring, recruiting and vetting of apprentices is 100% the responsibility of the employer. AAMI

does not

hire apprentices.

Secure funding to support the apprenticeship's required related instruction as outlined on page A-20 of the Training Objectives document.
Employers are required to pay for 100% of the apprentice's required education. See the National Apprenticeship Act of 2021 Factsheet for more information on how the recently passed legislation could help with funding your apprenticeship.

Designate a mentor/sponsor who will oversee the apprentice's training and development.

Complete the Employer Agreement and create a wage schedule for the apprentice then email those documents to HTM@aami.org for approval and registration with the Department of Labor.
Apprentices must receive at least one pay raise during the apprenticeship. A sample wage schedule can be found on page A-2 of the Training Objectives document.

Start hiring, enrolling and training your apprentices!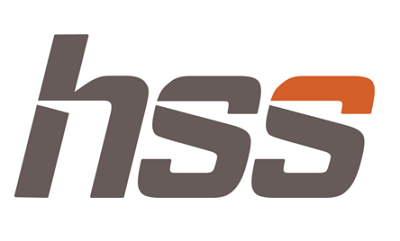 Interested in Becoming a BMET Apprentice? Fill out this form!
AAMI is currently partnering with employers to establish BMET Apprenticeships.
Check back soon for a list of participating employers!
Contact AAMI, at HTM@aami.org, for more information.