Clinical Engineering Symposium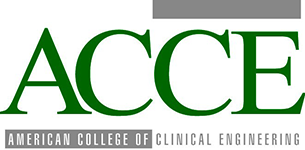 Wearables and IoT - The Emerging Healthcare Technology Support Challenge

Saturday, June 17 – 7:15 a.m.–10:15 a.m.
***Registration Link: HERE***
7:15 a.m. - Light refreshments, Sponsored by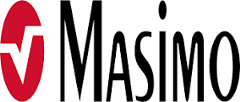 7:30a a.m.-7:45 a.m. - Opening Remarks
7:45 a.m.-8:45 a.m. - Keynote NCCoE - Telehealth Cybersecurity: Secure Remote Patient Monitoring Ecosystem
Speakers: Sue Wang & Ryan Williams, MITRE/NCCoE
The National Cybersecurity Center of Excellence (NCCoE) published a practice guide discussing approaches in applying privacy and cybersecurity measures in safeguarding a telehealth remote patient monitoring (RPM) solution. The speakers will describe the RPM ecosystem and discuss where security and privacy challenges may exist based on a risk assessment, approaches needed to understand those risks and a means to mitigate risks in serving their remote patient community. Healthcare technology practitioners will learn about complexities associated with deploying RPM solutions and take away concepts that may apply to their own RPM deployments.
8:45 a.m.-9:00 a.m. - Break
9:00 a.m.-10:15 a.m. - Wearables Panel Discussion
Moderator: Ilir Kullolli, Stanford Children's
Panel Speakers: Priyanka Shah, MS, Sr. Project Engineer, ECRI; Eric Airing, MBA, HTM Program Manager, Mayo Clinic; Katrina Jacobs, MS, CCE, Sr. Clinical Systems Engineer, Kaiser Permanente; Jennifer Jackson, MS, CCE, Sr. Director, Business Development, Masimo Co.
The use of wearables and IoT devices in healthcare organizations is rapidly expanding. This technology shift is providing interesting new opportunities, but also presents a number of practical technology management and support challenges. Healthcare facilities are increasingly faced with the use of patient owned wearables. Many clinicians are leveraging bring your own device (BYOD) policies and utilizing their own medical devices and IoT to deliver care. The home use of medical devices is also rapidly ramping up with the expansion of telehealth. Many of these wearables and IoT medical devices are also network connected, exchange patient data, and utilize various cloud services. How do we stay on top of managing these new clinical use cases and expanding fleets of wearable and IoT devices? What are the related roles and responsibilities of HTM departments? How do we ensure these systems are used safely and the associated security risks are controlled?
Join this ACCE symposium to hear about the latest trends and best practices regarding the use, management, and support of wearables and IoT in healthcare. During this symposium we will discuss the common use cases for wearables and IoT in the healthcare setting and review the best practices in managing them. Learn the latest from the leading industry experts in panel discussions and hear education sessions from healthcare organizations about their successes and challenges in adopting wearables and IoT.
----------------------------------------------------------------------------------------------------------------------------------
Presented by

Monday, June 19 – 6:45 a.m.–8:00 a.m. - (Continental Breakfast Provided)
***Registration Link: HERE***
The Security to Depend on When Lives Depend on You
Speakers: Tapan Mehta, Global Leader, Healthcare Strategy & Solutions, Degree - Bachelor of Science, Electrical Engineering w/minor in Business Administration from University of Michigan; Edwin Menor, IoT Security Specialist, Degree - AAS in Electronics Technology from DeVry Institute of Technology
As healthcare organizations embrace digital transformation in order to improve patient outcomes, the ever growing security challenges continue to put an increasing amount of pressure on the healthcare sector. Unfortunately, the healthcare industry continues to be a top target for malicious actors, putting both hospitals and the patients they care for at risk.
The adoption of new and innovative medical technologies expands exposure to cyberthreats and complicates security strategies, for example:
The proliferation of connected devices has introduced new vulnerabilities to the hospital networks that are more difficult to manage
The growing adoption of cloud technology has expanded and diversified the protection footprint of critical systems and data
Increasing volumes of sensitive data are processed and stored beyond the network boundaries, requiring secure and streamlined access from different locations and a myriad of devices.
The complexity of these challenges is exacerbated by many organizations having acquired multiple point security products that are oblivious to one another and cannot function cohesively, making them less effective.

Healthcare CxOs are tasked with the monumental responsibility of minimizing cybersecurity risk in this complex and rapidly evolving threat landscape while driving operational efficiency, maximizing revenue and ensuring patient safety.

In this session we will walk you through our approach to security that enables healthcare organizations to protect patient care, prevent patient data compromise, rationalize the scope of compliance, improve uptime and availability, and prepare hospitals to meet new and emerging technological challenges while reducing the security threats across their organizations.