The smart way to prepare for the CBET exam with 900+ interactive questions and answers.
AAMI's interactive CBET Smart Practice—now available fully online—features over 900 interactive multiple-choice questions and answers, each with a detailed explanation. AAMI's interactive CBET Smart Practice is an essential resource for those preparing for the certification exam. While it does not mimic the exam, it provides intuitive insights regarding topic areas covered on the CBET exam, such as anatomy and physiology or the fundamentals of electricity and electronics, and identifies topics that require more attention and further study.
Discover your strengths and weaknesses before you take the ACI certification exam!
$117.00 Member Price
$195 Non-members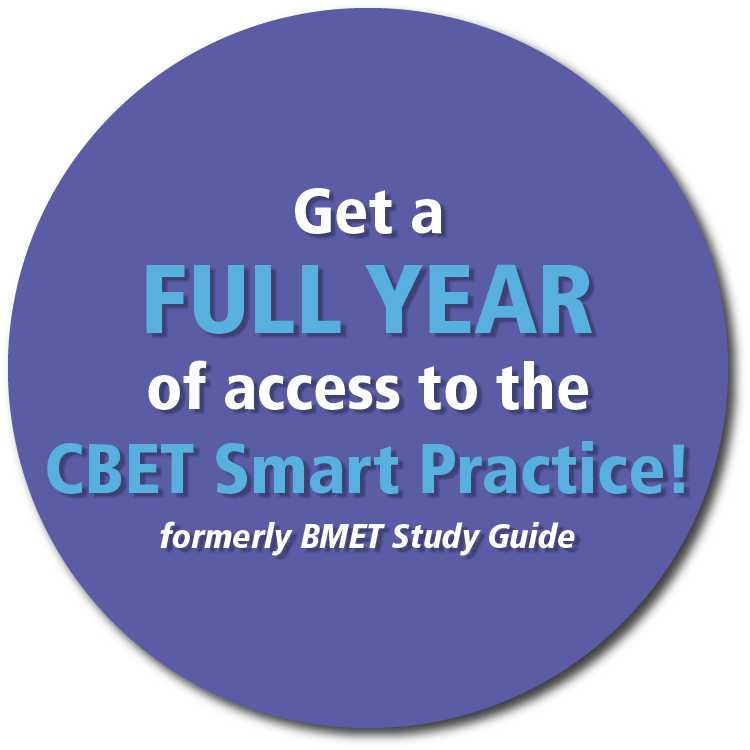 Begin your CBET Smart Practice
No one source can ensure passing the certification exam. Please note that this is not the only study aid for the CBET certification exam and does not cover all items on the exam. Additional references for exam preparation are listed in the ACI Certification Candidate Handbook. The development of the study guide was sponsored by Agility Health, Stephens International Recruiting, Inc., and TRIMEDX.