AAMI Training and Certification
The world of health technology changes fast. Make sure that you stay ahead with the latest skills and tools that you can only get with AAMI training. Certification through the AAMI Credentials Institute helps demonstrate your competency to employers and advance your career.
AAMI Training
We offer several training suites that can benefit your organization:
COURSE LIST
AAMI Credentials Institute (ACI)
ACI offers HTM and industrial sterilization certifications that allow professionals to develop and succeed in their careers.
ACI HANDBOOK
Private Training
Private training and fully-customizable content that can be tailored to your specific needs.
Establish a global understanding of medical device manufacturing requirements.

Get personalized, in-house intensive training for a team of up to 50.
Maximize your return on investment for training.
Experienced faculty will tailor the training program to fit your needs.

Private Training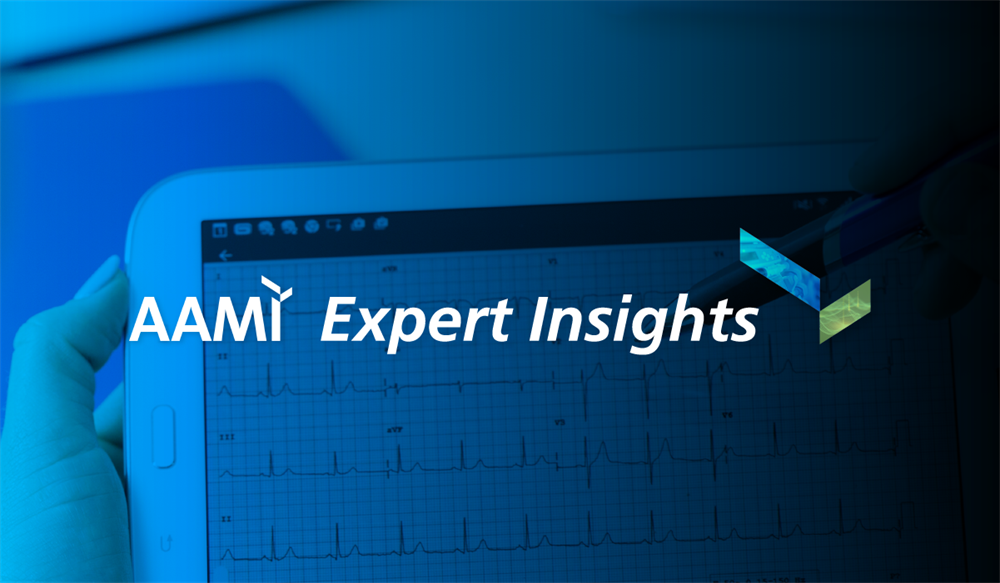 Expert Insights bring you experienced perspectives on topics critical to your success
AAMI Expert Insights are short interactive virtual presentations from leading industry experts on topics critical to your success. New Expert Insights are being developed every month!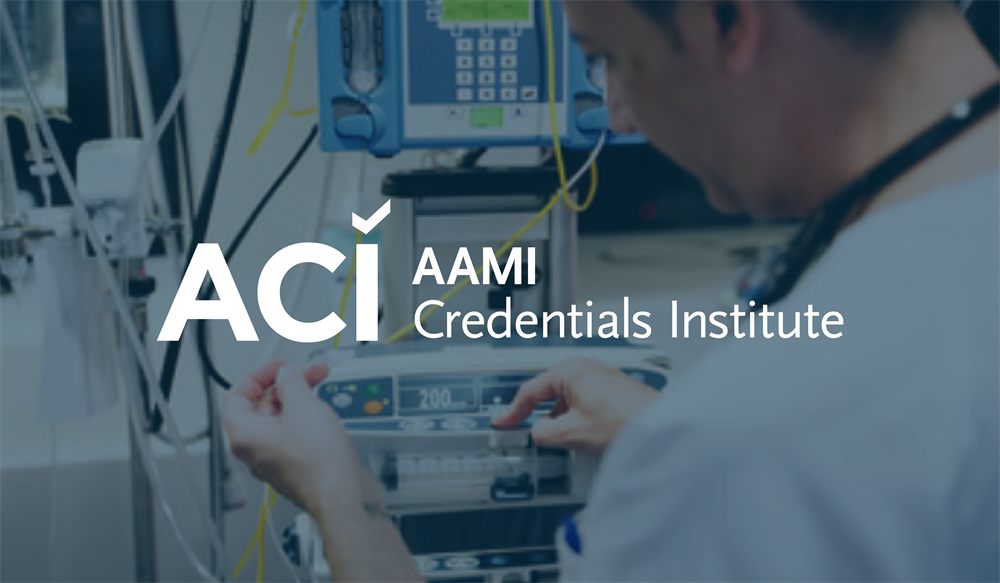 Register for the Next ACI Exam Window
ACI certifications exams are computer-based and can be taken nearly anywhere in the world!
Apply for an Exam
Experience Quality and Success

"The quality of the course, the materials, the presenters and the facility were all top notch. I've already recommended other AAMI courses to my colleagues."

— Trish Bolechowsky, senior project manager, R & D Epocal Inc. A Siemens Healthineers Company
ACI Continuing Education Unit (CEU) Pre-Approval Program
ACI is offering an opportunity for training courses with relevant HTM content to become pre-approved for CEUs. With a growing number of over 4,000 certified individuals in need of constant professional development, being pre-approved will make your educational program more rewarding to them and future ACI certificants.

As a pre-approved program, you'll be listed on the CEU pre-approval list, have the ACI pre-approved CEU logo to include on all of your marketing materials, and increase your scope of interest by attracting individuals in need of CEUs for certification renewal.

If your course would benefit from ACI CEU pre-approval, please read the information in the CEU pre-approval application and submit pages 4-5 to ACI at aci@aami.org to have your program considered.
100% Team Certified Award
ACI is now recognizing shops who value certification and make it a requirement for all eligible technicians. Is your shop full of ACI certified BMETs? If you work for a shop where all of the eligible technicians are actively ACI certified, you can apply for the 100% Team Certified award to spotlight such an accomplishment. Earning this AAMI accolade demonstrates your organization's pride in the competence and continued professional development of their technicians.

The awarded organization can use this designation to increase business opportunities, strengthen future employee recruitment, and promote professional development. Please submit the completed application form to aci@aami.org for review and processing. For additional information on how to promote the accolade once it's earned, please reach out to an ACI representative for suggestions.
Frequently Asked Questions
---
Got a question? We've got answers. If you have some other questions, see our support center.
How do I apply for an upcoming ACI exam?
To sit for an ACI certification exam, you need to complete and submit an Exam Application Form. Submissions can be made via email, fax, or mail. All submission information is listed on the footer of each page of the application.

What are my options if my certification has lapsed?
Depending on how much time has passed since your certification has lapsed, you may still be able to pay your renewal fee and reactivation fee with a completed journal in order to recertify. If over a year has passed since your expiration date, you'll need to retake the exam in order to reactivate your certification.
Can students take an ACI certification exam?
A student cannot sit for an ACI exam unless they already have the education or experience to be eligible.

If I become certified through ACI, do I automatically become an AAMI member?
No. If you would like to become an AAMI member and enjoy a wide array of member benefits, you will need to apply for membership.