COVID-19 Innovations Highlighted at Pediatric Device Competition
July 29, 2020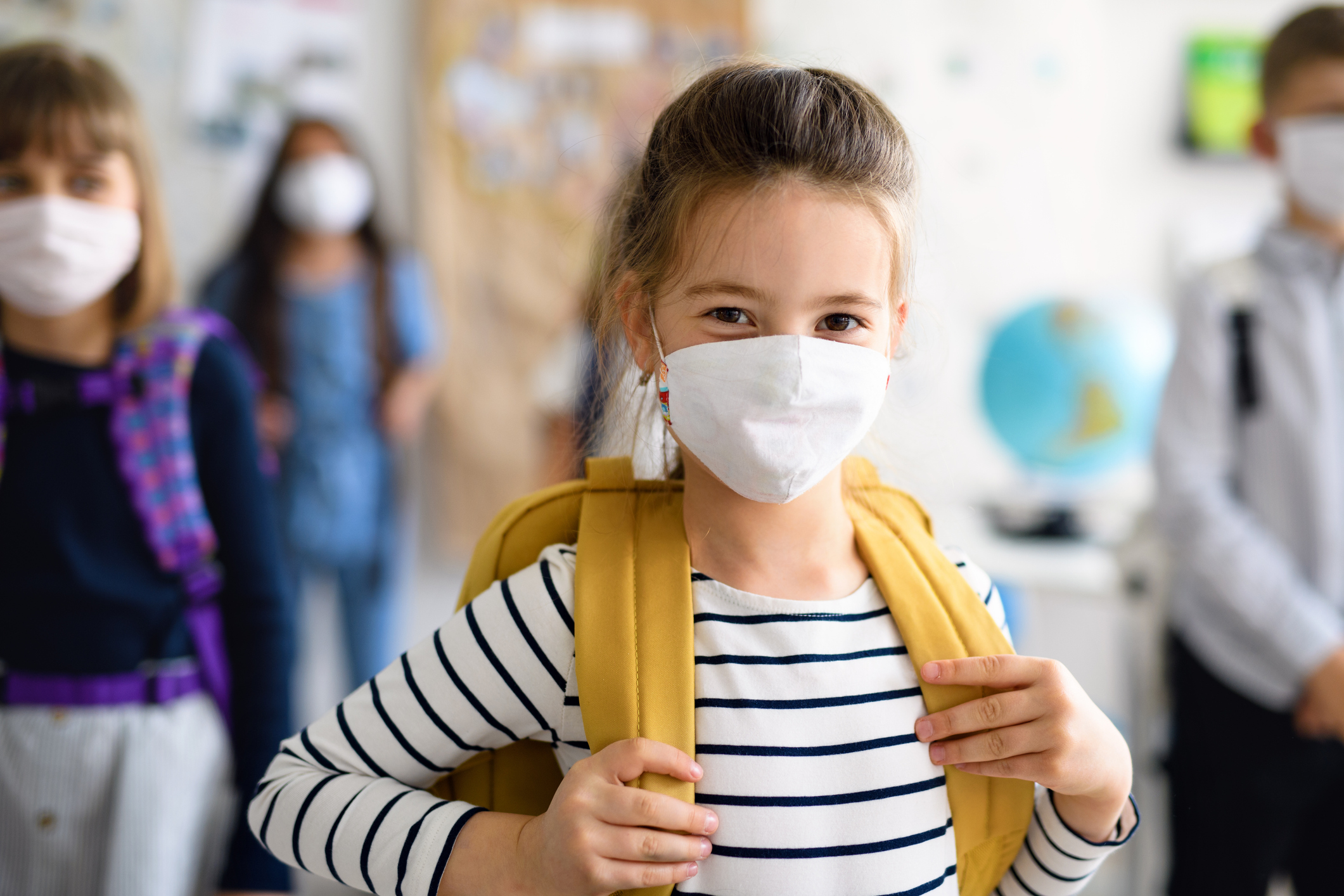 The National Capital Consortium for Pediatric Device Innovation (NCC-PDI), based in Washington, DC, recently announced eight winners in a special pediatric device competition focused on treating COVID-19. Among the winners were a DIY origami facemask that shows facial expressions and improves communication, a portable smart ICU ventilator for both children and adults, and a wearable platform for remote patient monitoring of vital signs.
The COVID-19 competition was a special edition of the pediatric device competition the Consortium holds each year, Make Your Medical Device Pitch for Kids! This year's competition focused on COVID-19 related pediatric medical devices that support home health monitoring and telehealth and improve sustainability, resiliency and readiness in diagnosing and treating children during a pandemic.
"Despite early reports that COVID-19 posed less of a threat to children, a recent study published by Children's National shows that considerable numbers of pediatric patients are hospitalized and become critically ill from the disease," said Kolaleh Eskandanian, vice president and chief innovation officer at Children's National Hospital and principal investigator of NCC-PDI. The consortium's cofounders, the Sheikh Zayed Institute for Pediatric Surgical Innovation at Children's National Hospital and the A. James Clark School of Engineering at the University of Maryland, led the competition along with MedTech Innovator.
"Competitions like this are vital to get ahead of the healthcare challenge that COVID-19 presents in the world of pediatrics," said Eskandanian. "By supporting innovation, we provide critical breakthroughs that can positively impact the lives of the children and families we serve."
NCC-PDI is one of five members of the FDA's Pediatric Device Consortia Grant Program created to support the development and commercialization of medical devices for children, which lag significantly behind the progress of adult medical devices. So far, NCC-PDI has mentored over 100 medical device sponsors.
Funding for the awards, ranging per awardee from $20,000 to $50,000, came from a grant from the Food and Drug Administration (FDA) and a gift from Mei Xu, founder of an e-commerce platform, Yes, She May, which supports women-owned brands.
In a July 20 online pitch competition 16 competitors pitched their devices to a group of 75 judges from the fields of healthcare, business, investment, and regulatory affairs. In Q&A sessions, judges asked about the development process, feasibility of the technology, current resources, the potential market and the firms' commercialization strategies.
The eight winners are:
Bloom Standard (Kaaria), Hong Kong, China ($20,000) for a wearable, AI-driven ultrasound for infant cardiac and pulmonary screening and diagnostics.
Children's Hospital of Philadelphia ($20,000), for a transparent reusable DIY origami facemask that reveals facial expressions and improves communication.
Hopscotch, Ithaca, NY ($20,000), for a gamified cognitive behavioral therapy-based computer exercises to encourage kids to stay engaged and complete treatment programs.
Medipines, Yorba Linda, CA ($50,000), for a monitor device that displays critical respiratory parameters analyzed from a patient's breathing sample.
OtoPhoto, Baltimore, MD ($20,000), for a smart otoscope that quickly and accurately aids diagnosis of ear infections for home telehealth use.
TGV-Dx, New York, New York ($50,000) A novel, phenotype-based test system for rapid selection of effective antibiotic regimen.
Vitls, Houston, TX ($50,000), for a wearable platform for remote patient monitoring of the vitals clinicians require to assess a patient.
X-Biomedical, Philadelphia ($20,000), for a rugged, portable smart ICU ventilator for pediatric and adult patients.
"These winners represent some of the most promising emerging medical device innovations in the diagnosis, treatment, and care of children affected by COVID-19, said Paul Grand, CEO of MedTech Innovator. "I'm thrilled that we were able to work together with NCC-PDI and seventy-five expert industry stakeholders and clinicians to provide support for these innovators on their critical missions to improve and protect the lives of pediatric patients, our most vulnerable population."
Later this year, one of the eight finalists will also be selected for a one-year residency with Johnson and Johnson Innovation at JLABS@Washington, DC, which will be located on the under-construction Children's National Research and Innovation campus.
NCC-PDI also recently announced ten finalists in its 8th annual Make Your Medical Device Pitch for Kids! Competition. Cardiovascular, NICU and orthopedic and spine device innovation are the focus of the fall competition which will take place October 7, 2020.