FDA Delays UDI Enforcement in Midst of COVID-19
July 9, 2020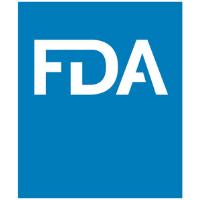 To enable industry to focus on responding to COVID-19 public health needs, the Food and Drug Administration (FDA) has pushed back compliance dates for its universal device identification (UDI) system for Class I and unclassified devices—other than implantable, life-supporting, or life-sustaining devices.
The updated UDI policy, issued last month via an immediately in effect guidance, "presents a less burdensome policy that is consistent with public health," according to the FDA.
The guidance document, Unique Device Identification: Policy Regarding Compliance Dates for Class I and Unclassified Devices and Certain Devices Requiring Direct Marketing establishes that in addition to UDI labeling, standard date formatting and submission of device information to the FDA database for Class I and unclassified devices won't be enforced before Sept. 24, 2022, as will compliance with the additional direct marking requirement for reprocessed and reusable devices. The new dates are in effect regardless of when a device was manufactured and labelled.
The new date change, according to the FDA, is the result of the agency continuing to work on questions from higher risk device manufacturers on UDI implementation, but also noted new demands on device manufacturers as a result of the novel coronavirus.
"For those labelers that have not already implemented UDI requirements for Class I and unclassified devices, preparing to implement UDI requirements while addressing the challenges related to [COVID-19] could be very difficult and could divert resources from COVID-19 response efforts," the agency wrote. "To the extent this policy helps labelers remain focused on public health needs related to COVID-19, we believe the policy is further consistent with the public health."
The UDI system, established in a final rule released by the FDA in 2013, is designed to adequately identify devices through distribution and postmarket use. This is the second time the FDA has delayed enforcement of the original dates established for phased rollout of the system for Class I and unclassified devices. The compliance dates are:
Sept. 24, 2018, for standard date formatting, labeling, and data submission to the Global Unique Identification Database (GUIDID); and
Sept. 24, 2020, for direct mark requirements.
While the immediately in effect guidance was submitted without prior public comment, the FDA is accepting public comments at www.regulations.gov (docket FDA-2017-D-6841).