AAMI Mourns Loss of Noted Clinical Engineer George Panagiotopoulos
June 3, 2020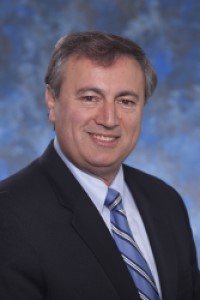 George Panagiotopoulos, dedicated clinical engineer, passed away on May 24, 2020 at the age of 60.
Panagiotopoulos started his professional life in banking but found his true calling in clinical engineering. He received bachelor's and master's degrees in clinical science from California State University, San Francisco, and spent more than two decades working in biomedical and clinical engineering, including several positions within Kaiser Permanente's National Clinical Technology Program. After taking early medical retirement two years ago, he remained active professionally by partnering with colleagues to start AdaptivMD, a telehealth and biometric data company.
"George was welcoming to newcomers and forever supportive of his friends and colleagues. He exemplified the concept of life-long learning more than anyone I've ever met," shared Carol Davis-Smith, vice-chair of clinical engineering on AAMI's Board of Directors. "George shared ideas freely and listened intently to the ideas of others. He was a dedicated and compassionate son, father, and husband. I know because we spoke often about our families and raising our kids in a complicated world. I am a better person for having known him."
Panagiotopoulos was a member of AAMI's Healthcare Technology Management (HTM) Benchmarking Task Force, which published the second edition of the HTM Benchmarking Guide in 2018. He also contributed articles to AAMI publications, including the peer-reviewed journal Biomedical Instrumentation & Technology. Panagiotopoulos was involved with technology standards-setting groups and was a past member of the American College of Clinical Engineering (ACCE) Board of Directors.

"We will always remember George for his calm demeanor, positive attitude, his passion for the clinical engineering profession, his great analytical mind, and his wealth of wisdom," said ACCE President Ilir Kulloli.