Rocket Scientists Develop Ventilator for COVID-19 Patients
May 4, 2020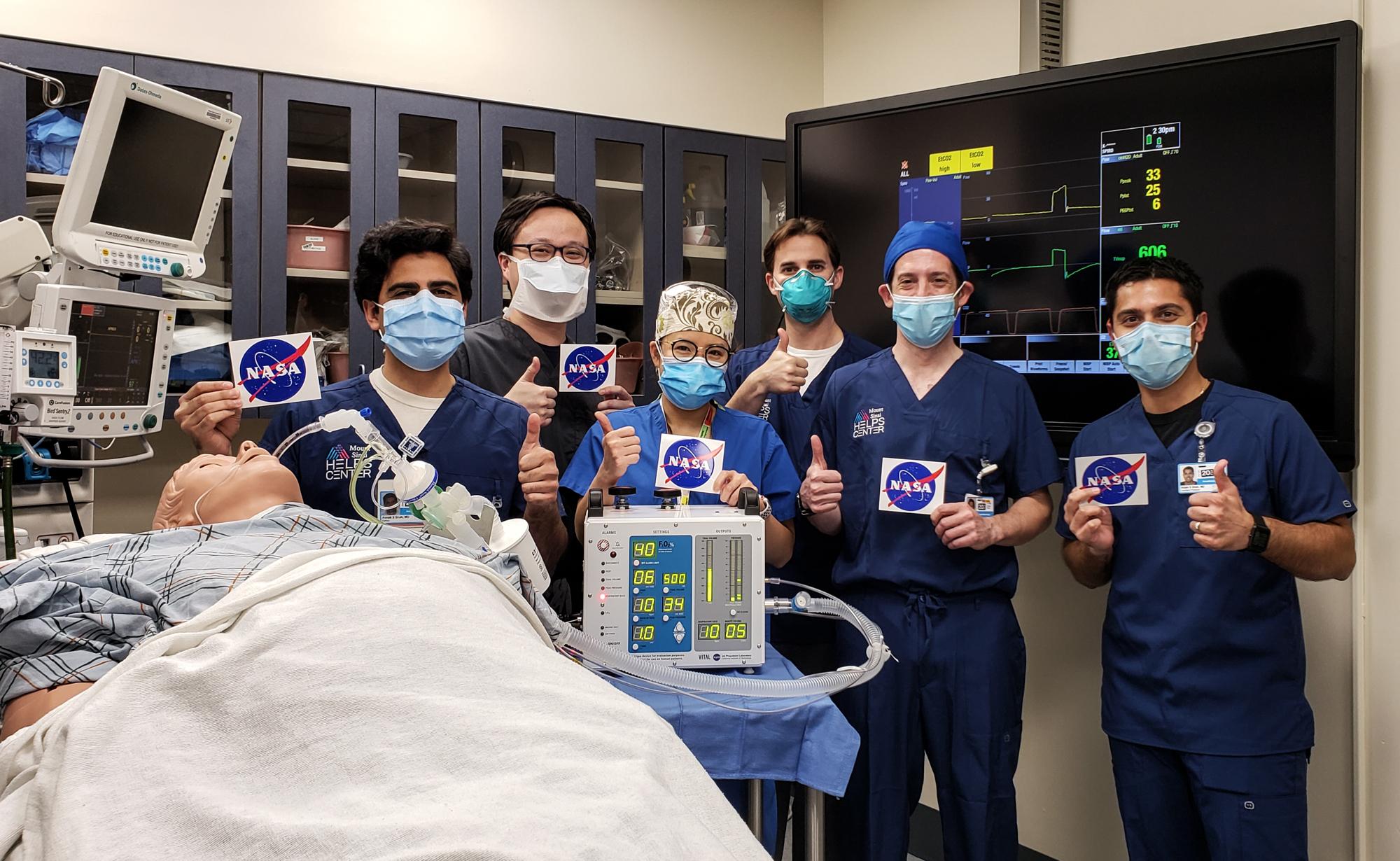 A ventilator prototype specifically for patients with COVID-19 was designed by engineers at the National Aeronautics and Space Administration's (NASA's) Jet Propulsion Laboratory (JPL) in Pasadena, CA. Their device received a literal "thumbs up" from physicians at the Icahn School of Medicine in New York, NY and rapid approval from the Food and Drug Administration (FDA) through an emergency use authorization (EUA).
The ventilator, named VITAL (Ventilator Intervention Technology Accessible Locally), was designed with fewer parts than standard ventilators, making it potentially easier and faster to manufacture and maintain. It can also be modified to fit non-traditional healthcare delivery spaces, like field hospitals and convention centers. With an expected shelf life of three to four months, VITAL will not replace ventilators currently in use. Instead, its designers hope VITAL will help meet the urgent demand for ventilators for COVID-19 patients.
Interestingly, the team at JPL created VITAL in just 37 days. JPL Director Michael Watkins said in a press release that "excellent engineering, rigorous testing, and rapid prototyping are some of our specialties. When people at JPL realized they might have what it takes to support the medical community and the broader community, they felt it was their duty to share their ingenuity, expertise, and drive."
To see if their VITAL prototype would work in a clinical setting, the engineers approached doctors at the Icahn School of Medicine's Human Simulation Lab about testing the ventilator. Matthew Levin, director of innovation for the Human Simulation Lab, said in a press statement that the prototype performed well in several simulated patient conditions. Levin and his colleagues said they "feel confident that the VITAL ventilator will be able to safely ventilate patients suffering from COVID-19 both here in the United States and throughout the world."
FDA Commissioner Stephen M. Hahn said in a press statement that "fighting the virus and treating patients during this unprecedented global pandemic requires innovative approaches and action. It also takes an all hands-on deck approach, as demonstrated by the NASA engineers who used their expertise in spacecraft to design a ventilator tailored for very ill coronavirus patients."
The JPL team is offering a free license for the VITAL design through Caltech's Office of Technology Transfer and Corporate Partnerships and is already looking for manufacturers for the device.