Your Guide to AAMI eXchange REWIRED
By: Brian Stallard
June 3, 2021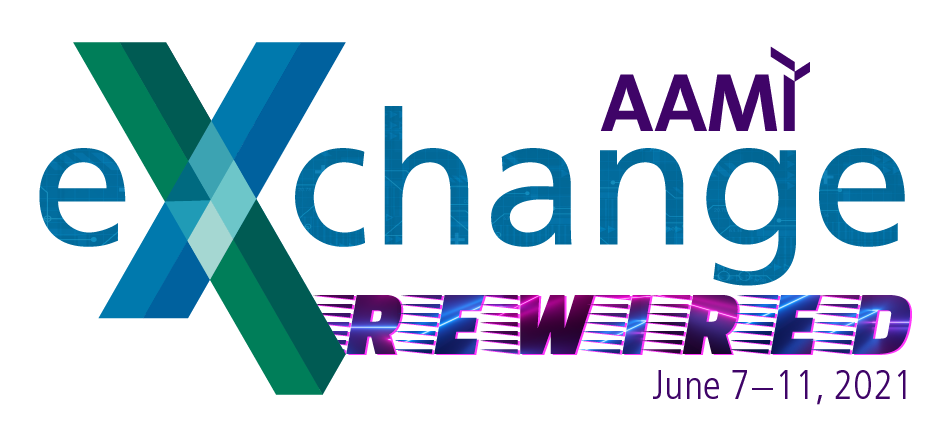 The 2021 AAMI eXchange has been redeveloped into a fully virtual event, the AAMI eXchange REWIRED. The online format offers new experiences and capabilities never before available to eXchange attendees. To help you better navigate our exciting five-day virtual conference, we're providing a sampling of familiar and new moments alike that you won't want to miss during the AAMI eXchange REWIRED.


REGISTER NOW for the June 7 to 11 event to gain access to:
Five days of livestream content
Hours of industry-leading education and up to 25 ACI CEUs
Live Q&A with industry experts
Peer-to-peer networking
An archive of exclusive recorded content
Direct access to sponsors and vendors

What's New
"I do not want this to be 'just another virtual event.' We've had enough of those after one year of the pandemic," said Steve Campbell, acting president and CEO of AAMI. "Though we would have liked to have come together in person, we are enthusiastic about the unique opportunities of a virtual eXchange, enhanced by the simple fact that all of us—regardless of circumstances—will be able to take part."
One key feature of AAMI eXchange REWIRED that should not be ignored is that talks and education sessions will be recorded. These recordings will be available on demand to registered individuals or teams for the rest of the 2021 year. This allows attendees to make the best use of their time without disrupting work-life balance.
Of course, there are many moments that you'll want to catch live! Starting the day with "Good Morning HTM" at 11:00 a.m. ET is unique to the REWIRED experience. AAMI's Danielle McGeary, VP of Healthcare Technology Management (HTM), and Robert Burroughs, senior VP of Education, will be co-hosting a morning broadcast that will introduce attendees to some of their favorite topics. The daily show will include live Q&As with special guests and will highlight the day's lineup of speakers, education sessions, and product spotlights.
Additionally, four of the online event's five days will include another topic spotlight at 4:00 p.m. ET focused exclusively on AAMI's latest initiatives, such as the national BMET apprenticeship program, recently approved by the U.S. Department of Labor.
Taking advantage of the online medium, eXchange REWIRED is also offering tools to harness numerous networking opportunities. Attendee networking will be supercharged with a searchable/filterable attendee directory, one-on-one chat options, video conferencing, and topical attendee chat threads to accompany each session.
A digital gallery, daily giveaways, and opportunities to connect directly with leading product suppliers and developers are all available through the eXchange REWIRED app. At 3:00 p.m. ET for the first three days, REWIRED platinum sponsors will be giving talks and showcasing their products and services on the main live stream. And a gamified expo hall experience will also offer the chance to win valuable prizes, not to mention bragging rights!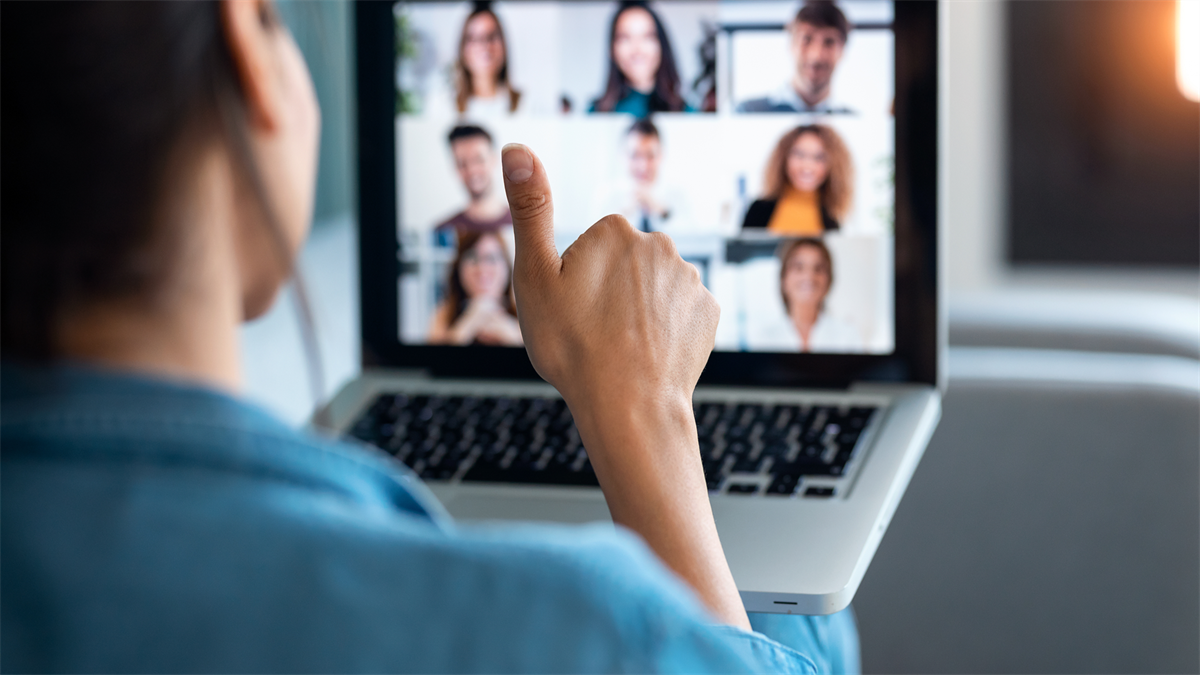 What's Familiar
AAMI eXchange REWIRED will include the same great expert roundtables and educational content eXchange attendees have come to expect, with 50 hours of industry-leading learning opportunities providing the chance to earn up to 25 ACI CEUs. For professionals looking to renew their certification, that's enough credits to cover three years! Education topics being covered at eXchange REWIRED include highlights such as…
… New Challenges and Solutions in Cybersecurity
One subject that is becoming increasingly important to health tech communities is cybersecurity, especially as our personal and professional lives have become tethered to the Internet of Things.
AAMI eXchange REWIRED is offering sessions on cybersecurity best practices, new avenues for collaboration between hospitals and manufacturers, new strategies for security risk management, cybersecurity training, and even a roundtable discussion and Q&A with eight leading health technology cybersecurity experts.

AAMI knows that the cybersecurity of medical devices is no longer restricted to the hospital room or laboratory. One session to look forward to is "Cybersecurity in the Era of Telehealth, Wearables & HIoT." This Wednesday 4:00 p.m. ET session will cover how the digital transformation of healthcare poses new challenges for security, compliance, and patient safety.
"Join us and discover the growth of artificial intelligence, machine learning, big data, medical and other HIoT devices including wearables," said speakers Richard Stayings, MA, MS, Cylera, and Benoit Desjardins, MD, PhD, FACR, FAHA, University of Pennsylvania. "Together, we will consider the confidentiality, integrity, and availability of PHI and other non-public data."
The AAMI eXchange includes several sessions covering these cutting edge topics.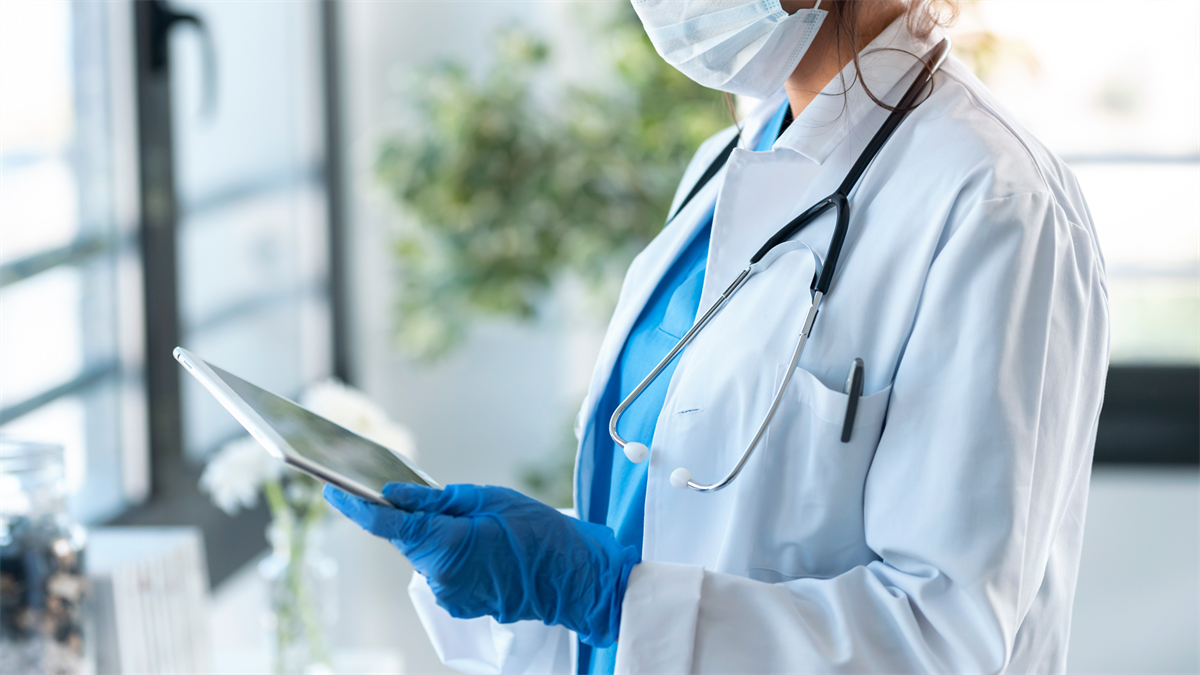 … Catching up on Emergency-Driven Innovation
It is no secret that the COVID-19 pandemic has pushed medical innovation to new heights. AAMI COVID-19 Response Team co-chair Sandy Weininger has said that "this is the time to innovate," adding that the U.S. FDA's emergency use authorizations (EUAs) are paving the way for new ideas to help in the pandemic. Since the start of the pandemic, the Response Team has witnessed the rise of $500 mechanical ventilators, intriguing "bubble helmets," and even remote-controlled hospital rooms. They'll talk about that and more during a special roundtable discussion on Thursday, June 10 from noon to 1pm ET.
Crisis-driven innovation is also why AAMI sought to provide an education track that gets REWIRED attendees up to speed on new technologies and emergency preparedness. A strong example of the sessions available, "Meeting the COVID-19 Challenge: Innovation in Ventilation for Healthcare Institutions" Wednesday at 11:30 a.m. ET provides a brief update on airborne contamination risk in the wake of COVID-19, reviews the limitations of conventional ventilation, and introduces participants to the science of Temperature-controlled Air Flow, a novel technology that is rapidly gaining adoption in Europe.
Additionally, panels such as "COVID-19's Impact on the Future of Healthcare and HTM" on Tuesday at 4:00 p.m. and a roundtable discussion with AAMI's COVID-19 Response Team at noon ET on Friday will showcase the varied insights and experiences from different hospitals and consultants as they attempt to predict the resulting long-term impacts of COVID-19 and the new ideas this pandemic have inspired.
… Training and Succession Planning in the Digital Age
The eXchange REWIRED will be offering multiple sessions dedicated to improving the quality of training programs within your department. HTM, cybersecurity, and sterility assurance managing professionals can learn crucial steps for ensuring staff and new hires are prepared to tackle new responsibilities.
A reflection of the times, several sessions will be exploring strategies for virtually training employees. In "Use of Augmented Reality Optimizes HTM Staffing at Remote Locations," at 4:00 p.m. ET on Tuesday, a team from the Veterans Health Administration will be explaining how the use of augmented reality can optimize HTM staffing at remote locations; while in "Virtual Reality – Training for the Future," on Monday at 3:00 p.m. ET, St. Clair College educators will discuss how VR allows a single app to train HTM professionals in the use of new equipment even before it arrives.

What We're All Anticipating
During the virtual meeting, two Keynote speakers help explain how to enrich and empower a workplace during difficult times.


Author Jim Knight honed his revolutionary approach to strong leadership, organizational cultures, and exceptional guest service over two decades as the senior director of training & development at Hard Rock International. On Wednesday at noon ET, he will offer fresh, new insights on organizational cultures, including practical leadership initiatives that can be immediately implemented.
And on Monday, also at noon ET, motivational speaker Brad Montgomery will provide a humorous and inspirational take on how to motivate teammates, encouraging positivity, optimism, and meaningfulness within organizations.
"Focusing on the people side of business not only improves the bottom line," said Montgomery, "it can be enormously satisfying, inspiring, and sometimes very funny."
The AAMI eXchange REWIRED talks will wrap up Friday with an anticipated keynote speaker from 2:00 to 4:00 p.m. ET. Attendees will get a rare opportunity to meet a leader from the Joint Commission in an interactive session.
Herman McKenzie, director of the Department of Engineering in the Standards Interpretation Group, leads the team responsible in developing and interpreting the Life Safety and Environment of Care Standards. Come with questions and have them answered in real time!

You can find out more about all three speakers by catching the latest from AAMI News.
The expanded schedule for 2021 will ensure that there is always something new to see at AAMI eXchange REWIRED, and you'll be able to design a high-impact schedule perfectly tailored to your interests. It is AAMI's hope that you'll join us to connect with your colleagues and gain new knowledge of products, standards, and regulations.