Voices of HTM: Mike Powers
By: Gavin Stern
September 28, 2021
Categories: AAMI News, HTM Professionals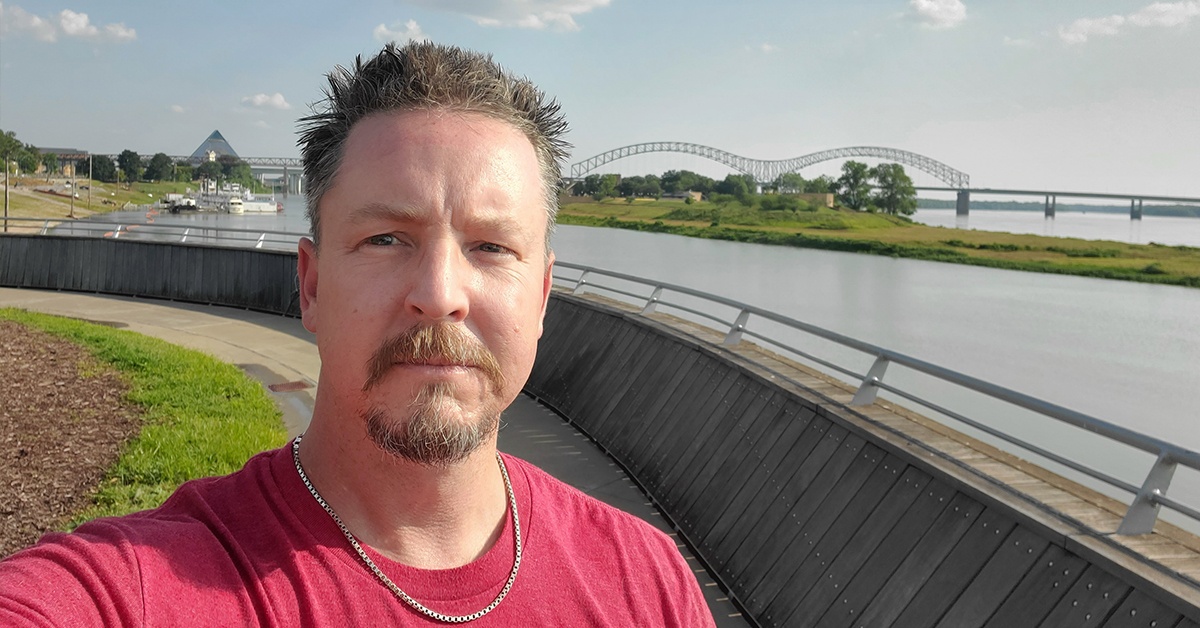 Tell us a bit about your role and job. What's the day to day like?
I am a director of clinical engineering at Intermountain Healthcare in Utah. I as the clinical engineering imaging service director, as well as the director for our depot repairs, homecare medical equipment team, and more. Day to day, I help with everything from new and replacement construction to imaging service escalations.
How did you first get involved in healthcare technology management?

I ran a nuclear reactor in the U.S. Navy. For me, after Afghanistan and Iraq, it grew hard to live with the guy in the mirror. The neat thing about that job was getting to work with radiation and electronics daily. The other best place to work with those two things is medical imaging equipment, and so a transition into a different-but-similar field was a natural step. Moreover, now that I help fix things and save lives, it is much easier to sleep at night.
What's an issue in the field that doesn't get enough attention?
With an increasing percentage of equipment networked, cybersecurity of medical equipment has a long way to go. There are some "best of breed" HTM shops that have really started to partner with IT, or even report to the same chief technology officer, but for the most part, the gap between what good looks like and daily operations for many shops is excessive.
What does every HTM professional need to succeed?
Engaged communication skills. Gone are the days of HTM professionals that sneak in fix the problem and then sneak out before anyone knew they were there. Today, people want to make data-based decisions. We can teach anyone how to fix something. We can't teach them how to be engaged and communicate with others, or how to give a hoot.
What's something small that drives you absolutely nuts?
People who park poorly. In all seriousness, the "it's not my job" attitude.
What do you like to do for fun?

I met my spouse in a hiking club. When able, I love to hike all around our beautiful state. We were married at Lake Tahoe and we have spent many days hiking the Appalachian Trail through every state but Georgia, Maine, and New York. If hiking is off the table, fly fishing and college football.
Who is your inspiration?

I am inspired to do my best by our neighbors, that is to say our patients. They come to us for help when they are at the most painful, vulnerable, difficult moment perhaps in their entire life. Knowing they have a need, and that modern medicine is made of up of a three-sided continuum (caregivers, patients, and equipment) and that HTM can support one of those three sides—that gets me up and going in the morning and keeps my energy levels high when the day stretches into night.
What's your favorite medical device?
Interventional and cardiac labs. That sort of power and radiation is just this side of magic. The complexity and majesty of nature combines with the handywork of a physician to not be destructive but instead to be harnessed to save lives.
Least favorite?
Today, it has to be thermometers.
Where do you hope to be in 10 years?
I hope to be healthy, still happily married, and leading a younger more diverse group of individuals. I hope to be able to bridge the gap between traditional HTM and a digital world that is just around the corner.