Updated AAMI ST91 for Endoscope Reprocessing: An HTM Perspective
By: Jennifer Peters
Categories: AAMI News, HTM Professionals, Sterilization Professionals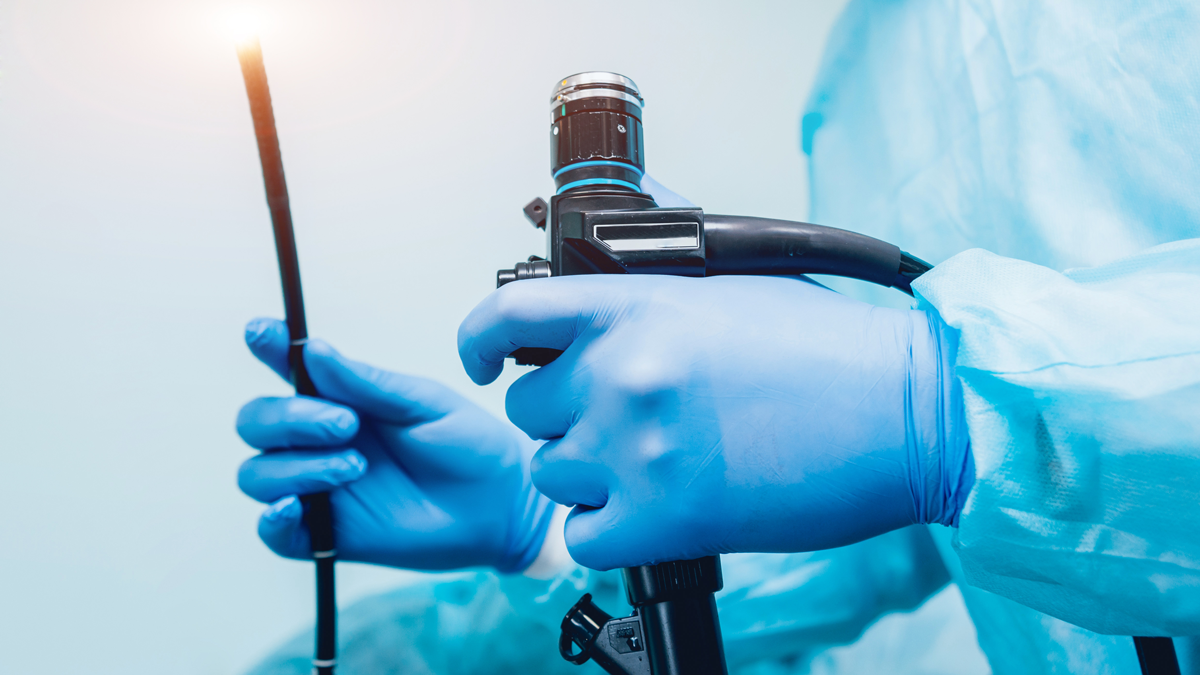 Where endoscopes are used and processed in the healthcare facility varies greatly from one health system to the next, said Mary Ann Drosnock, Director of Clinical Affairs for Healthmark Industries, but "everyone needs to be in sync when it comes to what standard practices are."
That's why Drosnock and AAMI Working Group 84 are working towards an updated version of ST91. Drosnock explained what's in store in a Monday education session at AAMI eXchange REWIRED. The updated version of ST91, expected to be available in August, includes stronger guidance to help HTMs best work to ensure the safety of their facilities' scopes.
"What's great about ST91 is it covers all kinds of endoscopes, from bronchoscopes to ureteroscopes… to GI scopes, you name it," Drosnock said.
Some of the updates include:
Adding classification for high-risk scopes, such as bronchoscopes and ureteroscopes
Changing guidance for drying of scopes, as well as proper storage and handling
Recommendations against manual disinfection
Guidance for testing water in automated endoscope re-processors (AERs) to avoid the final-rinse water re-contaminating the scopes
Guidance for determining the length of storage, or "hang time," that a scope can withstand before needing to be reprocessed
The updated document will also include "lots of references to support" the stronger guidance, making ST91 a more evidence-based document, Drosnock said.
In addition to ST91, there is also work being done on a technical information report, TIR99, which will cover the reprocessing of ultrasound probes and dilators. "[I'm] hopeful that next year we'll have this… document, because there's nothing that's out there right now on how to properly process probes and dilators," Drosnock said.
On April 1, the FDA issued recommendations to help providers deal with infections caused by or related to reprocessed urological endoscopes, noting that the agency " has received numerous Medical Device Reports (MDRs) which describe patient infections post procedure or other possible contamination issues associated with reprocessing these devices."
Drosnock explained how healthcare facilities can best ensure their reprocessed scopes are as low-risk as possible.
"Carefully follow the reprocessing instructions for each scope found in their IFU (instructions for use), be aware that some products' components may have separate reprocessing instructions that may not be found in the overall scope manual," and make sure that you're carefully following precleaning, leak testing, and sterilization instructions, Drosnock said, adding that scopes "should be moved to sterilization instead of decontamination."
It all starts with a visual inspection, preferably with lighted magnification, and ideally with a borescope. Once the visual inspection is complete, a leak test should be done to make sure the endoscope is ready for use.
"It is required that an endoscope be leak-tested every time it is used," Drosnock said, noting that if a scope is too old to be leak-tested, it should be taken out of use.
Drosnock also offered guidance on leak-tester maintenance. "If you have a faulty leak-tester, you're not going to know which scopes are leaking… and that is a direct infection control risk," she said.
Learn more about Drosnock's presentation and the upcoming changes to ST91 here.