The Ground has Shifted in the 'Right to Repair' Debate. What's Next?
By: Chris Hayhurst
October 7, 2021
Categories: AAMI News, HTM Professionals, Medical Device Manufacturers
A lot is on the table as federal agencies get closer to developing regulations.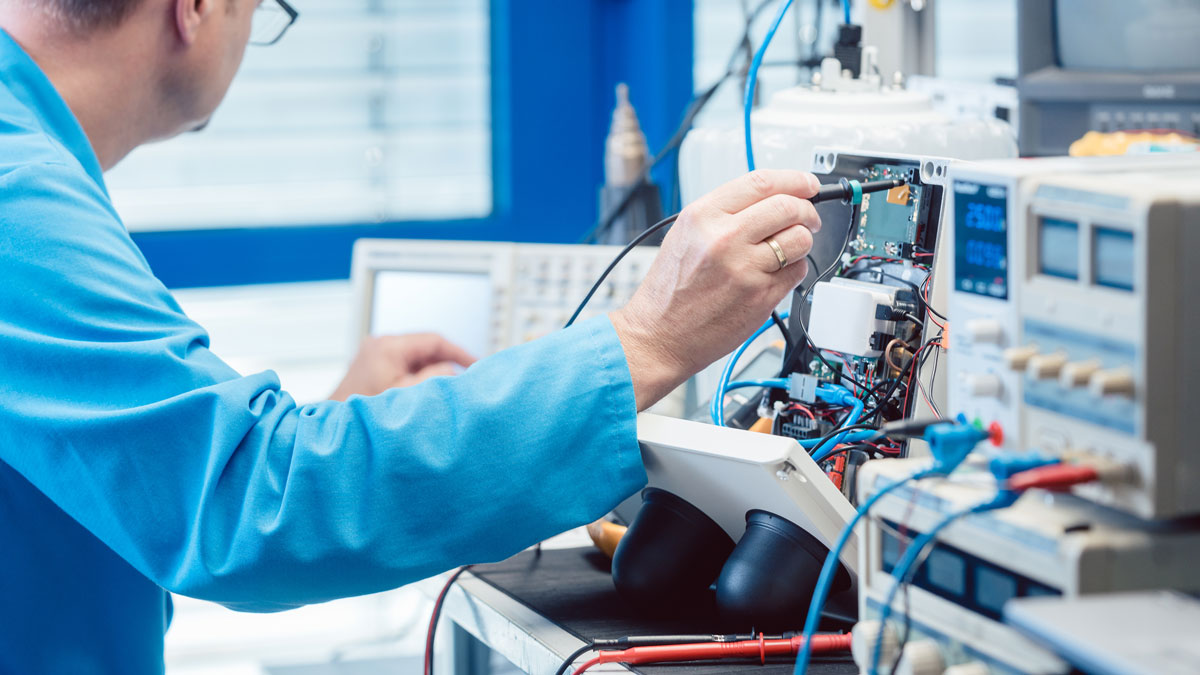 Healthcare's advocates for the "right to repair" medical devices like what they're seeing at the moment.
This year, one of their first reasons for optimism arrived on May 6. In the Federal Trade Commission's (FTC's) Nixing the Fix: An FTC Report to Congress on Repair Restrictions, the agency listed the reasons manufacturers across multiple industries give for restricting repairs on their devices. They did so, the FTC noted, to protect their intellectual property, to ensure safety and cybersecurity, and to protect them (the manufacturers) from liability and reputational harm. They also believed that "authorized repair facilities provide superior service compared to the service provided by independent repair facilities."
The report further listed right-to-repair advocates' arguments against repair restrictions: Such constraints, these stakeholders told the agency, increase the cost of repairs, delay repair completion, and hurt the economy through their impact on independent repair shops and their employees.
With those points and counterpoints established, the FTC's report noted that although the 1975 Magnuson-Moss Warranty Act (MMWA) allows consumers to repair products both on their own and through independent servicers without voiding product warranties, many manufacturers have implemented repair restrictions anyway. Its conclusion: "Although manufacturers have offered numerous explanations for their repair restrictions, the majority are not supported by the record." With that the case, the FTC said it would soon pursue "appropriate law enforcement and regulatory options … consistent with our statutory authority," and that it was prepared to work with state and federal legislators "in order to ensure that consumers have choices when they need to repair products that they purchase and own."
As right-to-repair advocates celebrated their small win, on June 24, the Food and Drug Administration (FDA) published a draft guidance to help clarify the difference between medical device "servicing" and "remanufacturing" so that stakeholders could better understand the regulations around each. the agency offered up the following definitions.
Remanufacturing, the FDA said, is "the processing, conditioning, renovating, repackaging, restoring, or any other act done to a finished device that significantly changes the finished device's performance or safety specifications, or intended use."
Servicing, on the other hand, is "the repair and/or preventive or routine maintenance of one or more parts in a finished device, after distribution, for purposes of returning it to the safety and performance specifications established by the OEM [original equipment manufacturer] and to meet its original intended use."
These definitions were important because an earlier, 2018 FDA Report on the Quality, Safety, and Effectiveness of Servicing of Medical Devices concluded that the majority of adverse event reports it received in which OEMs claimed inadequate servicing caused or contributed to the event "actually pertained to 'remanufacturing.'" In that report, the agency concurred with recommendations from the independent ECRI Institute that the evidence didn't "justify imposing additional/different burdensome regulatory requirements" related to servicing of medical devices and that a better approach to ensuring device quality, safety, and effectiveness would involve actions such as promoting the adoption of quality management principles, clarifying the difference (as it in June) between servicing and manufacturing, and strengthening medical device cybersecurity associated with servicing.
The FDA later published a white paper, opened a public docket, and held a workshop seeking further input from stakeholders on the subject. It then used that public input to develop the draft guidance it released in June.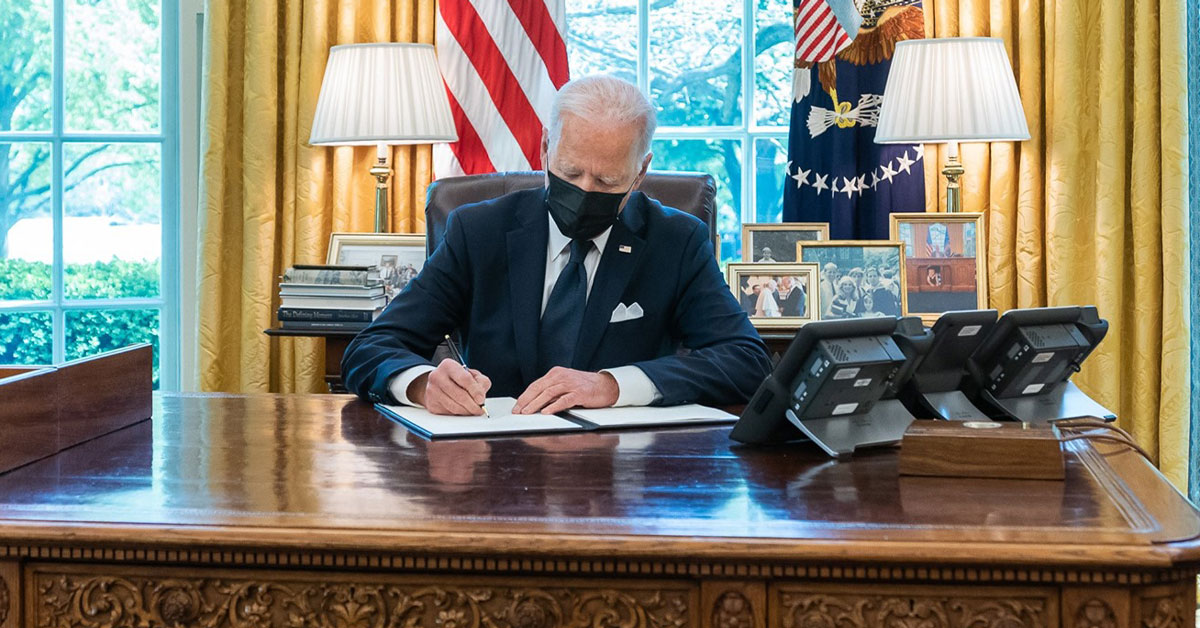 Next up: As spring turned to summer, President Joe Biden entered into the fray with the signing of an Executive Order on Promoting Competition in the American Economy. In a statement that accompanied the directive on July 9, the Biden Administration noted that lack of competition increases prices for consumers, drives down wages for workers, and limits economic growth and innovation.

The order was just the beginning of a "a whole-of-government effort" to promote competition in the United States, it explained. Through more than 70 initiatives that would soon be launched by a wide range of federal agencies, it would "promptly tackle some of the most pressing competition problems across our economy" by, among other things, making it "easier and cheaper to repair items you own by limiting manufacturers from barring self-repairs or third-party repairs of their products."
Two weeks later, on July 21, the FTC followed the President's lead and unanimously approved a new policy statement on repair restrictions imposed by manufacturers and sellers. Using the same language from its June Nixing the Fix report, the commission noted that "restricting consumers and businesses from choosing how they repair products can substantially increase the total cost of repairs, generate harmful electronic waste, and unnecessarily increase wait times for repairs."
On the other hand, it said, more choice lowers repair costs, reduces waste by increasing the lifespan of products, allows repairs to take place when they're needed, and is good for the economy—and especially small businesses.
The feedback and comments FTC received from various stakeholders, including those for and against repair restrictions (not just in the medical device world but across industries), led it to conclude that manufacturers and sellers "may, without reasonable justification, be restricting competition for repair services in numerous ways." There was evidence that these entities were "imposing physical restrictions," "limiting the availability of parts, manuals, diagnostic software, and tools to manufacturers' authorized repair networks," and "using designs that make independent repairs less safe."
The FTC further observed instances of OEMs unlawfully asserting patent and trademark rights, "disparaging non-OEM parts and independent repair; using unjustified software locks, digital rights management, and technical protection measures; and imposing restrictive end user license agreements."
In conclusion, the FTC said it would "devote more enforcement resources to combat these practices" and "prioritize investigations into unlawful repair restrictions under relevant statutes," such as the MMWA and section 5 of the Federal Trade Commission Act, which prohibits unfair competition in U.S. commerce.
Next Steps: Stakeholders Speak
The big question then became: What's next for "right to repair"? Hoping to shed light on the subject, AAMI reached out to a dozen stakeholders engaged in the debate, including leaders from medical device manufacturers, independent service organizations (ISOs), and in-house healthcare technology management (HTM) departments. AAMI itself strives to remain neutral when it comes to who should be permitted to conduct repairs on specific devices and only advocates that qualified HTM professionals always be provided with the resources they need to ensure the safety, efficacy, and availability of medical equipment.
None of the OEMs contacted, or the medical device trade association AdvaMed, returned requests for comments. But Peter Weems, senior director of policy and strategic operations with the Medical Imaging & Technology Alliance (MITA) agreed to explain his group's perspective on the issues surrounding medical device repair.
Additional viewpoints in this article include Robert Kerwin, general counsel with the International Association of Medical Equipment Remarketers and Servicers (IAMERS); Katrina Jacobs, MS, CCE, senior clinical systems engineer with Kaiser Permanente Northern California Clinical Technology; Trish Payne, OEM and FDA liaison for Block Imaging Parts and Service; Dave Francoeur, senior vice president of marketing and sales at Tech Knowledge Associates, LLC; and Samantha Jacques, PhD, FACHE, AAMIF, vice president of McLaren Clinical Engineering Services with McLaren Health Care.
All participants, with the exception of MITA, currently are members of the Medical Device Servicing Community (MDSC), a group formed in 2019 to bring together servicing stakeholders from across the healthcare industry. AAMI also is a member of MDSC.
One Viewpoint: Third-Party Servicers Should Be Subject to FDA Regulations
Peter Weems, speaking for MITA, a division of the National Electrical Manufacturers Association that represents medical imaging companies, said its position is "medical devices should function safely and effectively throughout their life cycle." Toward that end, MITA advocates for "consistent" regulations around safety and quality for any entity that services a medical device, including ISOs.
"Right now, the FDA does not exert any oversight over third-party servicing businesses," Weems said, explaining that such organizations are not required to register with the agency, to have a quality management system, or to report significant problems with medical devices or errors that cause serious injuries or death.
Weems described the FDA's recent draft guidance on medical device remanufacturing—as well as a discussion paper it published in August on servicing cybersecurity practices—as "good first steps" toward addressing the priority areas the agency had identified in its 2018 remanufacturing report.
Both FDA publications were open for public comment until September 22, Weems noted, and MITA planned to provide input for each before that deadline. The alliance's hope, he said, is that the agency "moves swiftly" to finalize the guidance and then goes on to "put mechanisms in place for surveillance so that when remanufacturing occurs, it's on the FDA's radar" so it can enforce the appropriate regulatory requirements.
It's not MITA's intention, Weems said, "to put an end to third-party servicing." Many OEMs provide repair and maintenance services to other manufacturers, he noted, and many readily contract with independent servicers as well.
"Our issue is not with third-party servicing, per se.; Our goal is to protect patient safety and ensure device performance," he explained. "And we think the best way to do that to be registered with the FDA, have a quality management system in place," (e.g., conformant with 21 CFR 820) "and to be reporting deaths, serious injuries, and major malfunctions."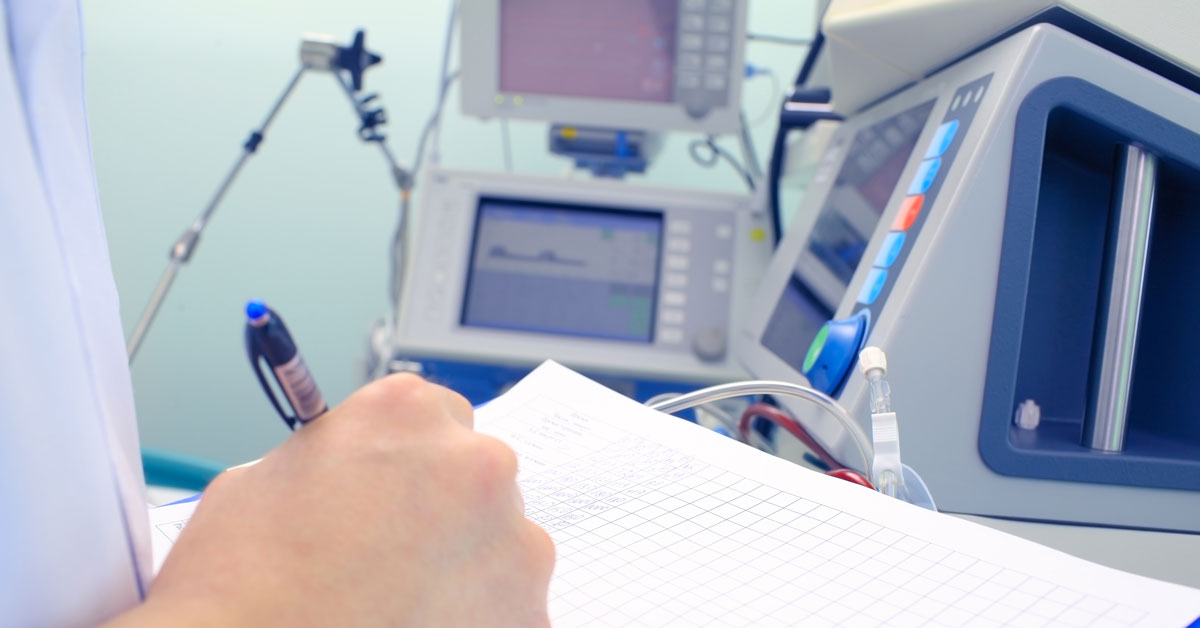 Another Take: 'Hospitals Should Have Choices'
In answering questions on behalf of IAMERS, Robert Kerwin said it's the association's belief that "hospitals should have choices" when it comes to who they depend on for medical equipment repair. "If an independent servicer can offer greater patient safety and lower costs, then that's the right decision for that facility."
The claims of some OEMs that third-party servicing is not allowed for safety reasons, "have not been supported by adequate documentation," Kerwin said. Further, when OEM's withhold servicing instructions in the name of intellectual property protection, "that's not in the best interest of patient safety."
Kerwin also said that it's inconsistent for manufacturers to disallow ISOs to repair their medical equipment "when so many employ them for their multimodality servicing programs." In a May 6, 2021, editorial in the Wall Street Journal, he wrote in response to an earlier opinion piece ("'Right to Repair' is Bad for Your Health") by the president of the Institute for Policy Innovation, Kerwin expanded on this by noting that many IAMERS members are 13485 qualified and "are heavily relied upon by regional and rural hospitals which cannot easily afford to pay some manufacturers equipment repair rates from $600 to $800 per hour (with a four-hour minimum)."
On the IAMERS website, the organization refers to the 2018 FDA report's findings that "the objective evidence indicates that many OEMs and third-party entities provide high quality, safe, and effective servicing of medical devices" and that "the continued availability of third party entities to service and repair medical devices is critical to the functioning of the U.S. healthcare system." IAMERS members include both large OEMs and small ISOs, it notes, and all are "committed to 'best practices' for patient safety."
Kerwin added that he and others at IAMERS were happy to see President Biden's executive order, which specifically called out industry consolidation for the negative impact it has on market competition. "Maybe the solution could be for manufacturers to adopt a new business perspective and treat the ISOs as their trusted colleagues," he said.
Katrina Jacobs, from Kaiser Permanente, echoed Kerwin's points around the efficacy and safety of medical device servicing performed by OEMs, ISOs and in-house HTM departments.
"From my perspective as someone who's spent her entire career working directly for HDOs, my interest is in ensuring the safe, effective, and timely delivery of high-quality healthcare to all patients," said Jacobs.
The problem, she said, is that doing so "depends on the HDO's ability to obtain not only that healthcare technology but to effectively manage it within the organization." Jacobs has worked with plenty of manufacturers she considers to be "good partners" in this regard, but she's also had the opposite experience and seen how that affects her ability to do her job as well as the impact on care delivery.
Citing a recent example, Jacobs said her team needed to set up a secondary monitor on a piece of medical equipment. "We didn't have the service keys to do the configuration ourselves, and the folks who did have that information—they weren't able to come on-site because they weren't traveling at that point in the pandemic." There was nothing "proprietary" about hooking up the additional monitor in order to provide more viewing capability, Jacobs explained, yet her team had to wait for the OEM, "and that took a lot of time."
The FDA's 2018 report indicated "there is no widespread public health concern related to servicing," Jacobs said. Meanwhile, she and other members of the MDSC are "100% in agreement with the manufacturers that we should do everything necessary to ensure high-quality servicing no matter what entity is performing it."
Like Kerwin, she'd like to see more collaboration among servicing stakeholders. "At the end of the day, we have this shared goal to do what's right for the patient. Let's get away from all the finger pointing and instead make sure we're sharing best practices and that we're having the conversations we need to have to really drive and advance the industry."
A Desire to 'Do the Right Thing'
Another MDSC participant who believes that OEMs, ISOs, and HTM departments generally share much in common is Trish Payne of Block Imaging.
"I feel like most of us want to do the right thing," Payne said. "There may be some dark horses out there who are not doing what they're supposed to, but that's on both sides. We've been called in after the OEMs to fix problems that they could not, so it's not fair to just blame the third parties."
Before she became Block Imaging's OEM and FDA Liaison, Payne was the company's Quality Assurance Manager. In that role, she helped the company achieve ISO (International Organization for Standardization) certification, which required working closely with manufacturers to understand their needs around equipment refurbishing and servicing. It's important for independent service organizations to have a good QMS program around refurbishing and servicing, she said.
Block Imaging had pivoted from just buying and selling imaging equipment to also providing parts, repair, and maintenance services because healthcare organizations told them such services were needed.
"There are a lot of standalone imaging facilities, rural hospitals, and similar places that can't afford new equipment, let alone a service program with an OEM," Payne said.
Block's service program, Payne said, requires it to "work alongside the OEMs to get what we need to make sure systems are tested correctly and calibrated to the correct specifications." Some OEMs "have been easier than others," she noted, and some have stopped us in our tracks completely."
When she communicates with these organizations, she always respects their desire to protect proprietary information. "We only ask for the things we really need; we're not out to get their secrets."
OEMs, Payne added, "have a business to run, and they're on the hook for the safety of their equipment." She gets that, but she also hopes more manufacturers will see businesses like hers in the same light.
"It would be great if we could all take a step back, look at the big picture and try to work together a little more—but I guess that's the answer to all the world's problems," said Payne. "It's not an easy thing to do."
"People ought to have choices. I think that's what's important here. Not having choice is limiting, it's monopolizing, it's anti-American."


— Dave Francoeur, senior vice president of marketing and sales at Tech Knowledge Associates
Samantha Jacques, with McLaren Clinical Engineering Services, which manages the HTM business across McLaren Health Care's 15 hospitals in Michigan and Ohio, agrees with Payne right-to-repair stakeholders will need to broaden their perspectives if they want to make progress.
"From a service stance, I think it's clear what our mission is: We're trying to get our devices back in the field as quickly as possible to meet patients' needs. A lot of the OEMs do third-party service, so they agree with many of the things that we're saying around quality and safety. The problem is we're focusing on what we disagree on as opposed to what we agree on."
Jacques estimates that her team is responsible for 80,000 devices from close to 1,000 different manufacturers. In her experience, she said, there's a "bell curve of vendors," and it's been that way for decades
"There are those who, for years and years, have made available parts and training and really partnered with us to allow us to service their devices, and if there's ever something we can't do, we'll call them and they'll always help," she said.
On the other end of the spectrum are organizations that won't let them touch their devices, added Jacques. "We can't install it, we can't run patches on it, we can't do preventive maintenance or reactive maintenance. We literally have to have a full-service contract and pay hundreds of thousands of dollars to maintain those devices."
Jacques said she's happy the FTC has weighed in to say, in her words, "we need better market dynamics," but she doesn't believe the changes that are needed will result from new FDA regulations.
"I don't expect the FDA's position to change at all," she said. "I think what it's going to take is for local governments to start writing laws around right to repair."
Jacques said she understands the concerns OEMs have around remanufacturing. "If organizations are taking their devices and making them into something different, that's a problem." Still, she said, that's not what her team does. "Our job is all about servicing—it has nothing to do with remanufacturing."
Everyone she knows in healthcare, Jacques added, came to the industry for the same reason:
"We're all doing this because we want to help patients. I think that once we start focusing on that, we're all going to realize we're a lot closer than we thought on what's been portrayed as this big fight around 'right to repair.'"
Chris Hayhurst is a freelance reporter and writer. More information can be found at www.chrishayhurst.com.