The Gains and Pains of Digital Health
By: Jennifer Peters
June 30, 2021
Categories: AAMI News, HTM Professionals, Medical Device Manufacturers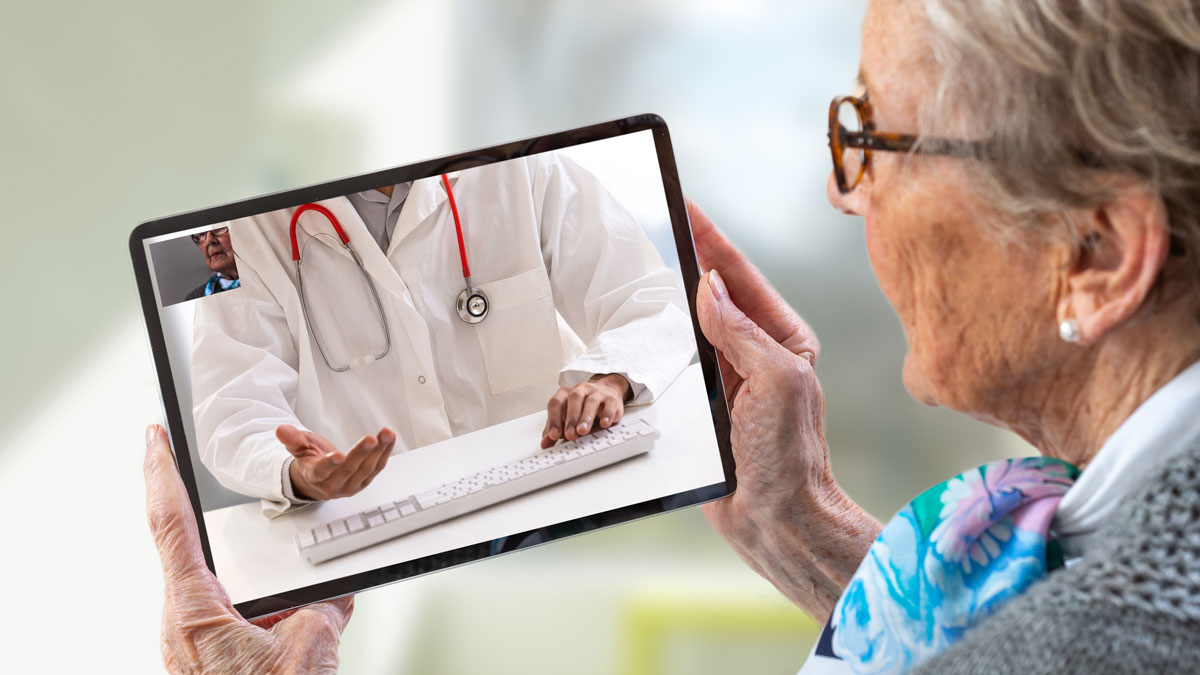 During the COVID-19 pandemic, many patients and providers embraced telehealth options for the first time. The benefits of remote digital care are numerous.
"Digital health technologies allow health professionals to become much better equipped to do their jobs in an efficient and a collaborative way," said Rob Turpin, Head of the Healthcare Sector for the British Standards Institute, at a session during AAMI eXchange REWIRED. "There's an appetite amongst care teams to bring their services into the 21st century and ensure they're fit for purpose in a modern society."
Pat Baird, Sr. Regulatory Specialist at Philips, noted the most obvious perk: telehealth visits reduce the risk of infection that patients face when they encounter other sick people in the waiting room.
But there are other pluses. Telehealth allows patients access to their health data, like test results and prescriptions. And Baird noted a 2018 article he read in the Journal of Patient Safety and Quality Healthcare that stated that the 30-day readmission rate for patients with heart failure went from 16 percent to 3 percent with telehealth intervention.
Baird also noted a unique benefit of digital health: Sometimes patients are more willing to be honest with a piece of software than when they have to look their caregiver in the eye.
There are, however, also challenges.
"One of the things we have to consider is whether it's reasonable for a clinician to remember what these technologies can and cannot achieve when they're already undertaking very, very stressful and busy jobs," Turpin explained. "Have the solutions been properly designed with the end user in mind?"
Integration of digital tech into care pathways is also not a trivial matter. Providers need to consider the impact the digital option will have, not only at the point of contact, but how that telehealth option will impact the rest of the care environment, such as how it affects the facility workflow and how it will integrate into the patients' lives.
Another challenge is regulatory practices related to telehealth. While technology advances at a rapid clip, regulations for safety and privacy "struggle to keep up with digital health innovation." The most successful companies in the space, Turpin said, "put a lot of thought into ensuring safety, security, and performance of their solutions in order to protect the interests of patients and the wider public."
Patients, too, present a unique challenge. While many patients have embraced digital and remote healthcare options, there are patients who prefer talking to an experienced provider in person, so the motivations and barriers to patient uptake are important to consider.
Equity is also a vital concern. First there's equity of healthcare across facilities, as not each hospital is unique in the interoperability challenges it faces, and telehealth providers and developers need to consider how their options will work in different settings. But Turpin also highlighted a key equity issue, which is that digital healthcare "benefits certain parts of our society more than others, likely at the deficit of those who need healthcare the most."
But the biggest challenge, Turpin said, is remembering that there is no definitive answer to how to respond to the increasingly remote nature of medicine. "Digital health cannot solve every healthcare challenge," he said. "However, it can be a significant enabler for the future."