Study: Most Methods for Sterilizing Single-Use N95 Masks Adequate
By: Fran Kritz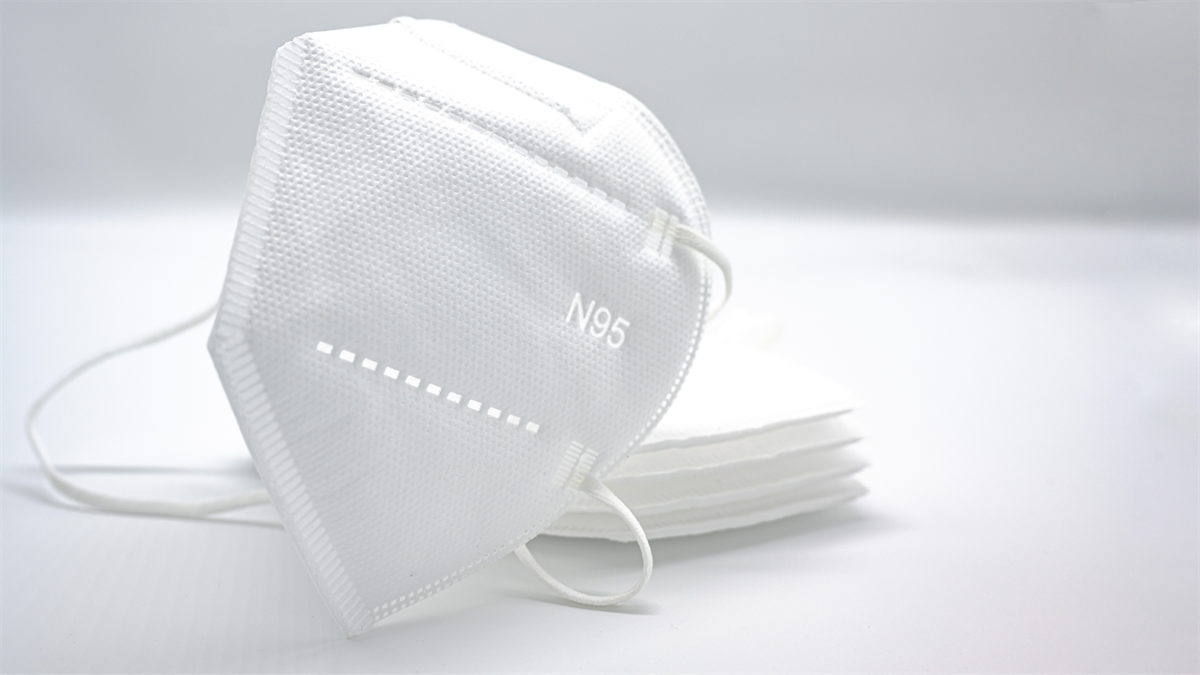 A review by researchers at UCLA and published in JAMA found that most methods used by healthcare systems to process N95 masks, intended for single use, are likely to do an adequate job of preparing the equipment for reuse. The review provided additional guidance for evaluating based on how different methods affect the single-use materials as well as process times, scalability, and costs.
The Centers for Disease Control and Prevention (CDC) permits sterilization and reuse in emergencies, but the authors said the agency offers little guidance for how to reprocess the devices.
The COIVD-19 pandemic "has resulted in a persistent shortage of personal protective equipment; therefore, a need exists for hospitals to reprocess filtering facepiece respirators (FFRs), such as N95 respirators," the authors wrote. "N95 respirators remain scarce, with little hope of having an adequate supply while the pandemic lasts. Consequently, most health care institutions have resorted to reprocessing these devices that were intended to be used one time only."
For the study, the researchers, led by Max A. Schumm of the UCLA David Geffen School of Medicine, looked at 42 laboratory studies of sterilization processes for reusing FFRs using:
Ultraviolet germicidal irradiation
Vaporized hydrogen peroxide
Moist-heat incubation
Microwave-generated steam
Ethylene oxide
The authors concluded that ultraviolet germicidal irradiation, vaporized hydrogen peroxide, moist heat, and microwave-generated steam processing effectively sterilized FFRs and retained filtration performance. Ultraviolet irradiation and vaporized hydrogen peroxide damaged masks the least. The CDC recommends against the use of ethylene oxide for PPE processing because of the potential for harm to the wearer, the authors wrote.
Clinicians using a reprocessed N95 respirator should "inspect the entire mask for visual damage and the elastic function of the straps, ensuring a proper seal and facial fit before using the mask," the authors wrote, and "ensure that whatever process is used to reprocess the mask has been tested to confirm that adequate filtration efficiency is maintained."
In addition, "because FFR devices are made of a variety of materials and constructed in different ways, clinicians should establish that the reprocessing system in use at their facility has been tested for the specific make and model of the N95 respirator"
The authors concluded that more research is needed on decontamination effectiveness specific to SARS-CoV-2, the virus that causes COVID-19, because few studies specifically examined the pathogen.
"Re-using personal protective equipment makes a lot of sense from many perspectives, including maintaining adequate supply, reducing expenses, and protecting the environment from unnecessary waste," said Emanuel Goldman, Ph.D., a professor of Microbiology, Biochemistry & Molecular Genetics at the New Jersey Medical College in Newark, in an email to AAMI.
Goldman said that "worries about PPE that have been used previously as a potential source of infection of COVID-19 are misguided … this enveloped virus is fragile and dies quickly outside a human or animal body and notes that in a study conducted in 2005 with the original SARS virus (SARS-CoV-1) in the journal Clinical Infectious Diseases, a virus sample of 10,000 infectious virus particles was completely dead after five minutes on paper and cotton gowns, and after one hour on disposable gowns.
Goldman says it is very unlikely that PPE will be exposed to 10,000 infectious virus particles. "Add a disinfection treatment like UV light to the expected rapid natural death of the virus on surfaces, and you have essentially no risk of transmission of the virus by re-used PPE," said Goldman.