Social Media Proves Useful for Training in Healthcare
By: Gabrielle Hirneise
June 9, 2021
Categories: AAMI News, HTM Professionals, Medical Device Manufacturers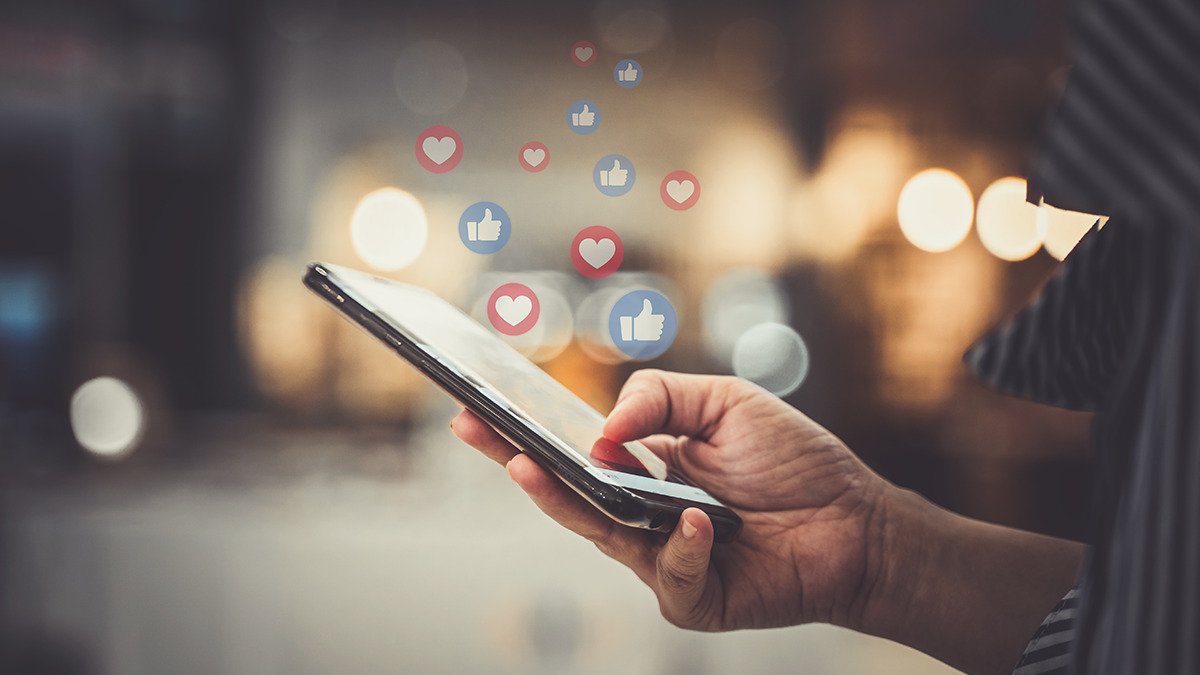 With the dawn of social media and smartphones, we saw a sizable shift in the way information is consumed. Although some find this new way of life a challenge, there are certainly some advantages to the increased accessibility to learning materials at our fingertips.
Such platforms could be of particular use in training individuals in the healthcare space, as illustrated by Michelle McKinley, senior clinical education specialist at STERIS, in a session at AAMI eXchange Rewired.
"Our learning objectives are to identify historical trending and education techniques, understand how new technology can assist in ongoing education and learning, identify challenges moving into a more technology-based learning platform, and identify tips on how to navigate and develop a successful learning program in the social media age," McKinley said.
Regarding the history of healthcare training, McKinley pointed out that training was once confined to in-person meetings held before or after a shift, with potential for interruptions from the OR, time constraints, and conflicting schedules caused by holidays, vacation, etc.
If the training materials were to be accessible in a new, online format, some of these challenges would be ameliorated. Similarly, there is the question of different learning styles, which range from auditory to physical to visual. Not everyone learns in the same way, so why teach them in the same way?
Lastly, there is the question of generational differences in learning and information consumption. You have your traditionalists, baby boomers, Generation X, Generation Y, and Generation Z, all with different influencing factors and degrees of technological competency.
"More new hires will be from this millennial generation who simply learned differently and have different learning expectations that the current training processes can't offer anymore," McKinley said.
So how do you meet the needs of all? We add social media into the mix. Whether it's a private social media platform, in which only the members of a specific group or institution have access to the information disseminated, or whether it's a public social media platform like Facebook, YouTube, Twitter, LinkedIn, or Instagram, social media will provide the means to share news, engage socially (which is advantageous for social learners), and consume training materials from a wide variety of sources.
That doesn't mean adding social media into training protocols doesn't come without challenges, however.
"Adding variety does provide the old challenges of where you need equipment and space for in-person staff meetings for example, and it also brings new challenges to consider [like] generational variance in the use of technology. Baby boomers may be inexperienced with newer technology and require further training in its use [while] millennials may become bored with long lectures hampering their ability to retain the information," McKinley said.
Additionally, the information provided on these platforms may not be accurate, credible, or up-to-date, and there could be misuse of these platforms. Although this can be ameliorated through the use of a private platform, in which information is controlled by some guiding power like IT, only so much can be done to prevent misinformation and misuse.
Despite such disadvantages, industry experts remain convinced that a combinatorial approach will be the best way to teach the masses and ensure that operational deficiencies are minimized.
"Combining traditional facility training methods with social media tools allows the material to work for the greater variety of learning styles," McKinley concluded.