Respirator Demand Still Exceeds Supply—and Fraud Is A Challenge
Categories: AAMI News, Clinical, Health Technology Management, Medical Device Manufacturing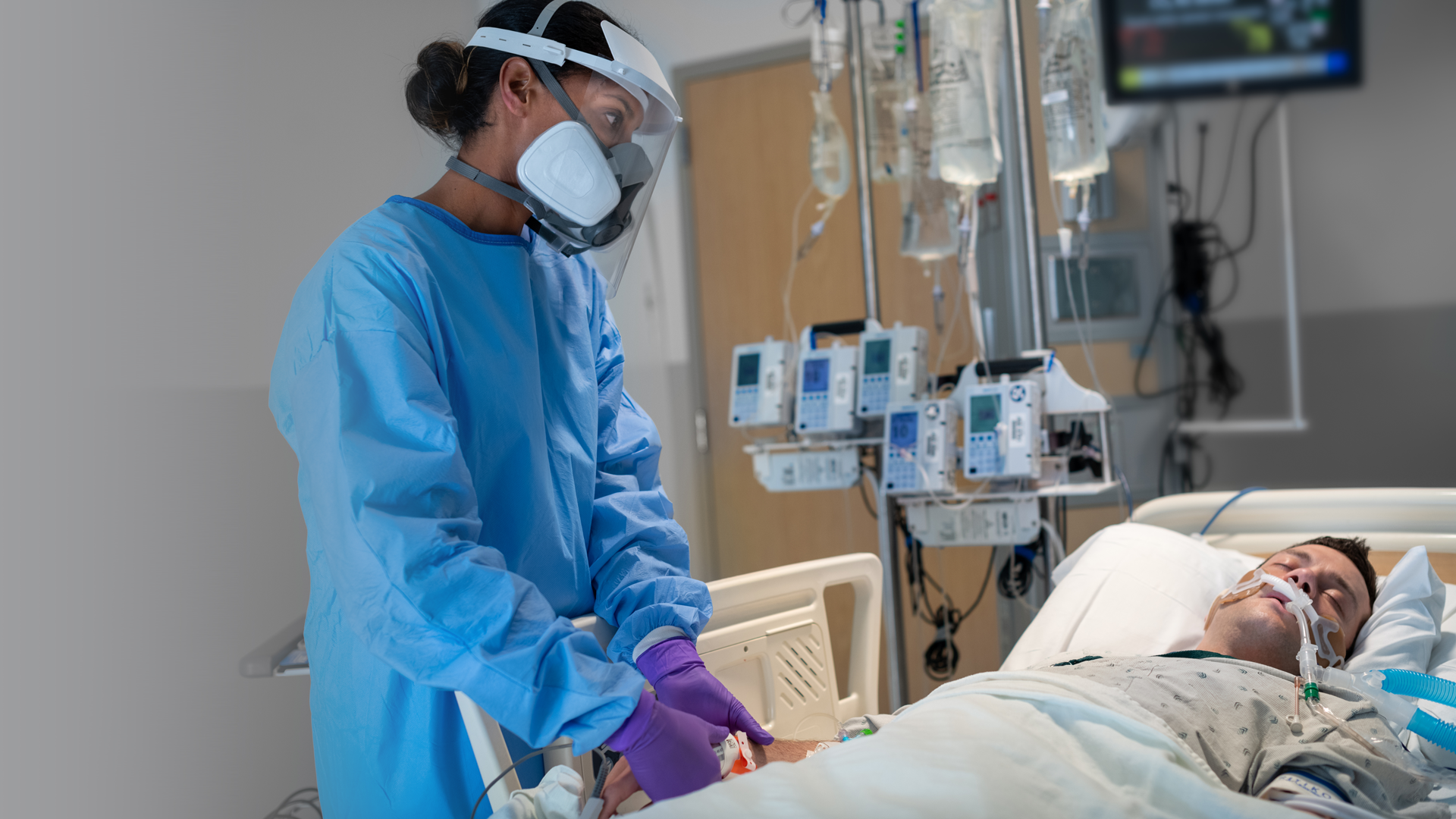 While the nation sees a glimmer of hope with the arrival of COVID-19 vaccines, cases and hospitalizations are still soaring. In this Q & A, Jessica Hauge, MPH, CIH, CSP, respiratory fit marketing manager in 3M's Personal Safety Division, shares insights about the current and projected supply of N95 respirators and other personal protective equipment (PPE).
Q. What do the demand and supply of N95 respirators and other PPE look like in the U.S. right now, given the worsening pandemic and many hospitals nearing capacity?
Hauge: Demand for 3M respirators remains quite high, with some healthcare facilities having increased their consumption of PPE by up to 20 to 40 times pre-pandemic levels. 3M increased production of N95 respirators in the U.S. from 22 million in 2019 to 95 million by the end of 2020. Nonetheless, demand does continue to exceed supply. 3M continues to supply PPE to nurses, doctors, healthcare workers, and first responders.
Q. What do demand and supply look like internationally?
Hauge: Internationally, the demand for 3M respirators also remains high in most areas. 3M is also adding new respirator manufacturing capabilities in other parts of the world to supply those regions.
Q. Is 3M able to keep up with orders? Is the company doing anything differently now?
Hauge: The demand for 3M respirators in the U.S. is expected to exceed supply for some time. We have worked tirelessly this year to increase production of many different types of respirators, in response to the increased need for respiratory protection.
Additionally, 3M has launched a global effort to combat fraud and price gouging and help protect the public against those who try to exploit the demand for critical 3M products during a pandemic. 3M has filed 27 lawsuits in courts across the U.S. and in Canada to fight fraud. 3M has won multiple temporary restraining and preliminary injunction orders in these cases, putting a stop to the defendants' unlawful activities. 3M's legal team members have investigated more than 9,400 reports globally of suspected fraud, counterfeiting, and price gouging. 3M launched a website that provides more information on these and other 3M efforts to aggressively address these issues.
The New York Times took an in-depth look at the scramble for respirators this year in "Inside the Chaotic, Cutthroat Gray Market for N95 Masks."
Q. What is 3M forecasting for demand and supply of respirators and other PPE in 2021? How do the new vaccines factor into your projections?
Hauge: News that vaccines are becoming available here in the U.S. and in many other parts of the world is very welcome. Vaccines are an important tool in the public health toolkit— reducing the threat of many infectious diseases, and epidemiologists say the availability of these vaccines is an important step toward reducing the transmission of COVID-19. 3M is prepared for the demand for 3M respirators to remain high for an extended period, as vaccine production ramps up and vaccine distribution rolls out.
Q. Does 3M plan to continue making respirators or other PPE once the pandemic is over?
Hauge: 3M has been a leader in PPE for decades. We have invested in increasing our production of respiratory protection over the course of 2020 and remain committed to providing broad, reliable, and affordable access to respirators. We look forward to continuing to provide our customers with innovative PPE solutions—including respirators, fall protection, hearing conservation and more—long after the pandemic is resolved.