Preparing for Medical Device Incidents
By: Brian Stallard
June 9, 2021
Categories: AAMI News, HTM Professionals, Medical Device Manufacturers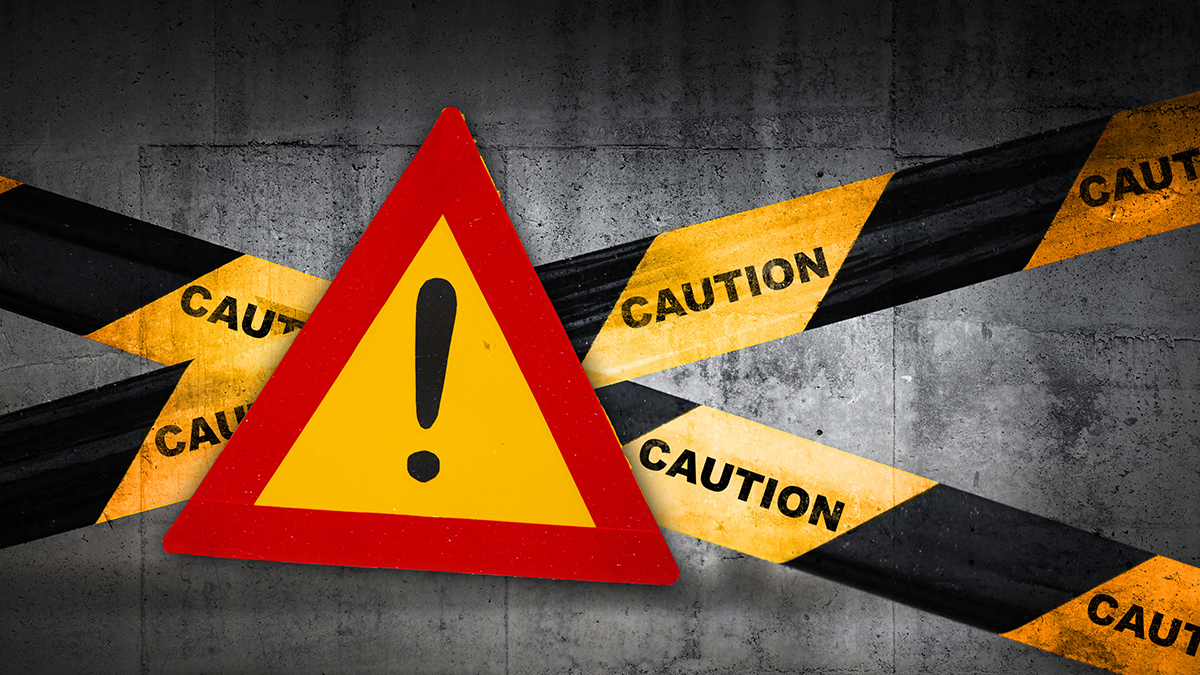 They may be rare, but Frank Painter, adjunct professor of biomedical engineering at the University of Connecticut, warns that medical device incidents and adverse events are inevitable even for the most competent healthcare technology management (HTM) department. He joined two other HTM thought leaders in exploring the best ways for a department and its healthcare system to be prepared.
"Accidents will occur, so being prepared to investigate that next adverse event, no matter how rare, is important," Painter said in an education session at AAMI eXchange REWIRED.
In the event of a medical device incident, HTM departments will join forces with a hospital's risk management team to determine the root cause of the incident and prepare a report. Why report it?
"One very good reason to conduct an investigation is that The Joint Commission requires it," Painter said.
But that's not all. Painter explained that by conducting an investigation, HTM professionals can determine what kind of mistake was made, creating an opportunity to learn from that mistake. Additionally, knowledge gleaned from a report can better inform manufacturers, the FDA, and even other HTM departments, helping to prevent similar incidents in the future.
"A smart person always learns from their mistakes, but a wise person learns from the mistakes of others," commented Arif Subhan, Chief Biomedical Engineer of the VA's Greater Los Angeles Healthcare System.
"Importantly, the report also provides clear, unambiguous, straight-forward answers for an affected patient and their family," Painter added.
To be prepared for such an investigation, Painter suggested that the experienced BMET prepares an "investigation tool kit" that has everything they'll need to quickly assess the scene of a medical device incident.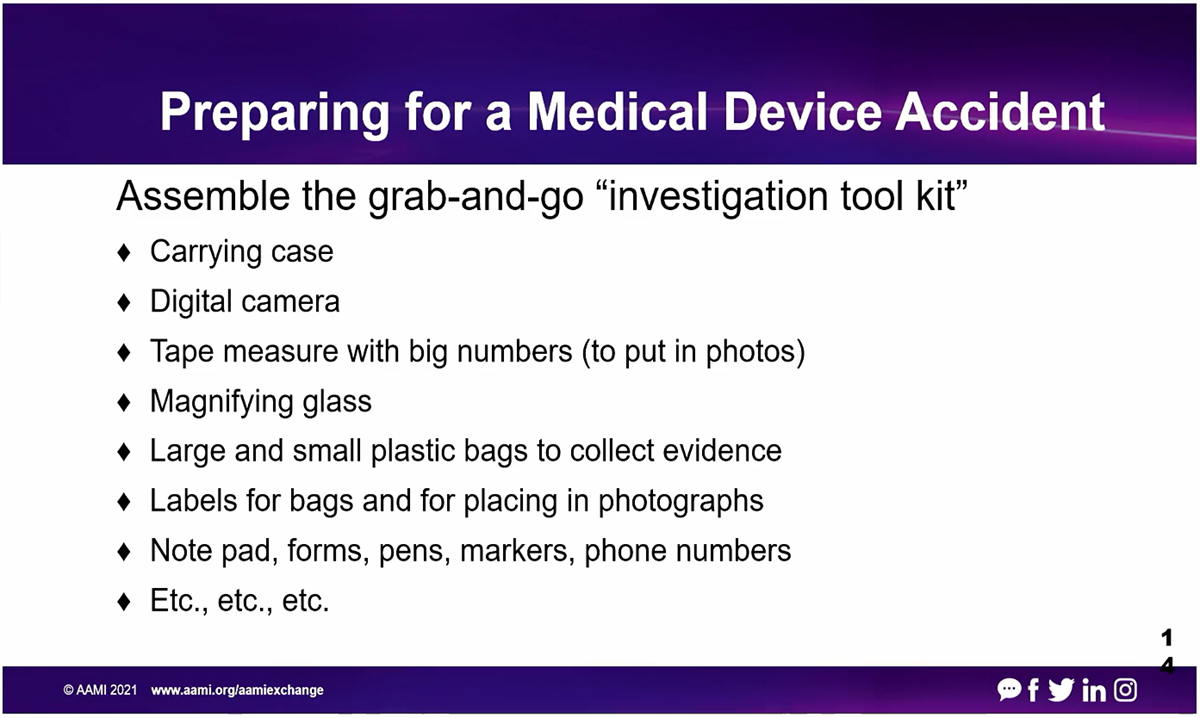 Some suggested tools for the kit include a digital camera, a backup memory card for the camera, and a tape measurer with large, clear numbers to serve as a size reference in the resulting photography. Painter also recommends that the kit be a noticeably different color than the other toolboxes found within an HTM department.
"You will have just seconds to grab the right kit," he explained, "You don't want to show up with a box full of wrenches instead of a digital camera!"
Alan Lipschultz, president of HealthCare Technology Consulting, LLC, said that once on the scene, a BMET needs to collect as much evidence as possible. This will require not only taking hundreds of photos, but also collecting error codes and data logs from the devices involved before they are unplugged.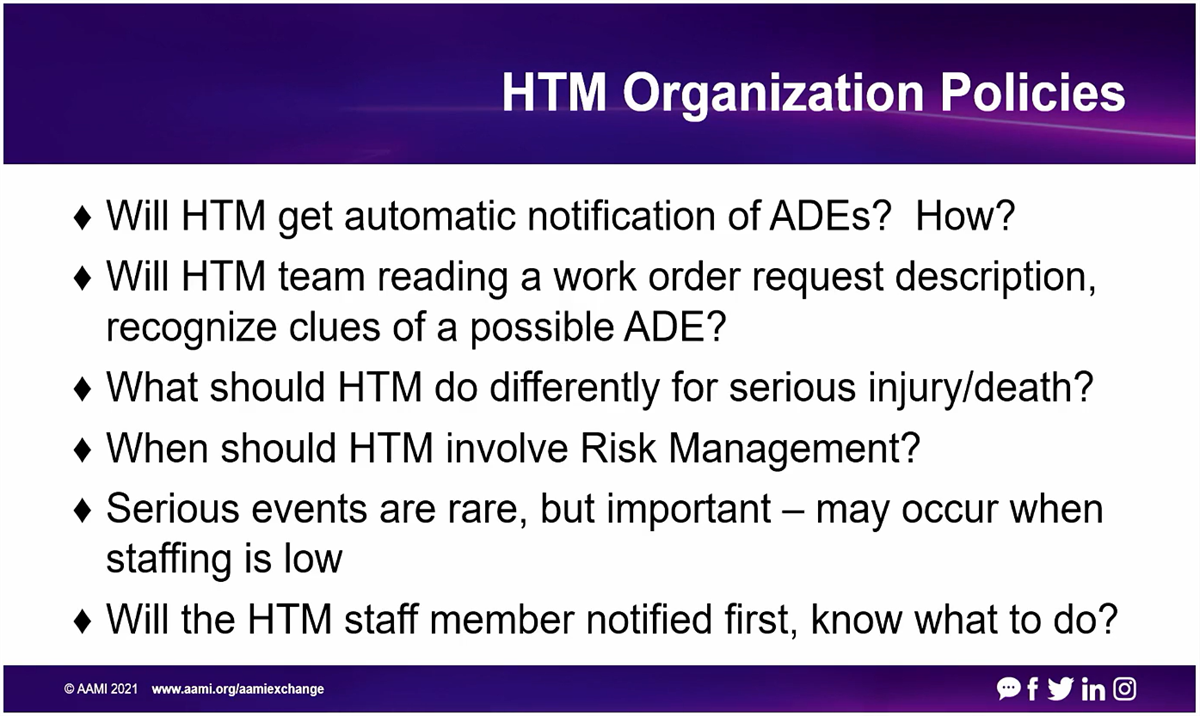 Lipschultz also emphasized the importance of using the term "use error" and not "user error" when applicable in any resulting report.
"You want to be very careful about using the term 'user error' because it is a conclusion," he said. "it assigns blame."
Saying an incident was because of user error will also rule out other important factors that should be considered, such as inadequate device design or labeling.
He pointed to a study conducted by HHS Medicare in 2012 that found that incident reporting systems in hospitals were capturing an estimated 14% of all medical device incidents. The prevailing reason HTM departments were never notified, the study found, was because staff placed the blame squarely on user error.
Communication was also an important theme brought up by all three presenters, with an emphasis on working with crisis managers, determining when the investigating professional may have a conflict of interest, and ensuring clinicians know how to react to a device incident to preserve settings and other evidence even while ensuring the safety of a patient.
"And please resist the urge to fix the equipment," said Subhan, acknowledging that the best BMETS are often eager to solve problems the second they arise. In this case, he explained, it is best to take things slowly, preserve evidence, and communicate thoroughly.