Postcards from the Field: Baltimore HTM Meeting Becomes Surprise Retirement Party for Founding Member
April 1, 2020
Categories: AAMI News, HTM Professionals
Patrick Bernat is director of healthcare technology management (HTM) standards at AAMI.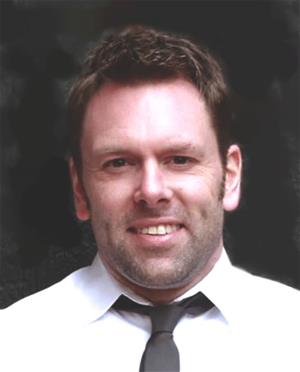 When I was invited to attend the Baltimore Medical Engineers and Technicians Society (BMETS) meeting recently, I thought I knew what to expect. I had attended a few of the group's meetings in the past and I have gotten to know some of its members. My job was to say a few words to the group and to accept a check from BMETS to the AAMI Foundation's Michael J. Miller Scholarship Program.
One familiar face I knew I would see there was Wayne Jenkins, treasurer of the group. Jenkins is a founding member of BMETS, and has led the healthcare technology management (HTM) team at Carroll Hospital in Westminster, MD, since the department was founded in 1980. He is also one of the kindest people you could ever meet. What Jenkins did not realize when he invited me to the meeting was that the BMETS members were secretly planning to surprise him with a retirement party during the meeting!
When I arrived, it quickly became clear that it was not an ordinary BMETS meeting. Everyone was there to celebrate Jenkins, his career, and his contributions to BMETS. Having known him for years, I was honored to be part of it.
Jenkins was lavished with gifts from his appreciative friends, as well as with kind words and stories from his four decades as a biomedical technician. Perhaps the funniest moment of the night was when multiple former employees claimed that Jenkins had told each of them at various points over the years that they were "the best hire he had ever made."
The prevailing emotion of the evening was appreciation. Everyone clearly realized how much Jenkins meant to the HTM community in Maryland over the years and they were not afraid to express it. In a way, Jenkins himself had become synonymous with BMETS.
During his comments to the group, Jenkins noted that BMETS is the longest running, continuously active HTM association in the country, having been founded in 1982.
When it was time for me to accept the check on behalf of the AAMI Foundation, I told the gathering, "The only person here other than Wayne who didn't know this would be a surprise party was me. Because Wayne is the one who invited me!"
I should note that BMETS is a wonderful and welcoming group of people. I brought my young son with me to a previous meeting and they were very kind to him. The BMETS group has also been a consistent supporter of the AAMI Foundation scholarship program. It is always a treat to join them for a meeting.
On behalf of AAMI, I'd like to congratulate Jenkins on an amazing career. He's one of the best in the business and he will be missed.