Pandemic Calls Attention to Rural Populations' Inadequate Access to Healthcare
By: Gabrielle Hirneise
April 20, 2021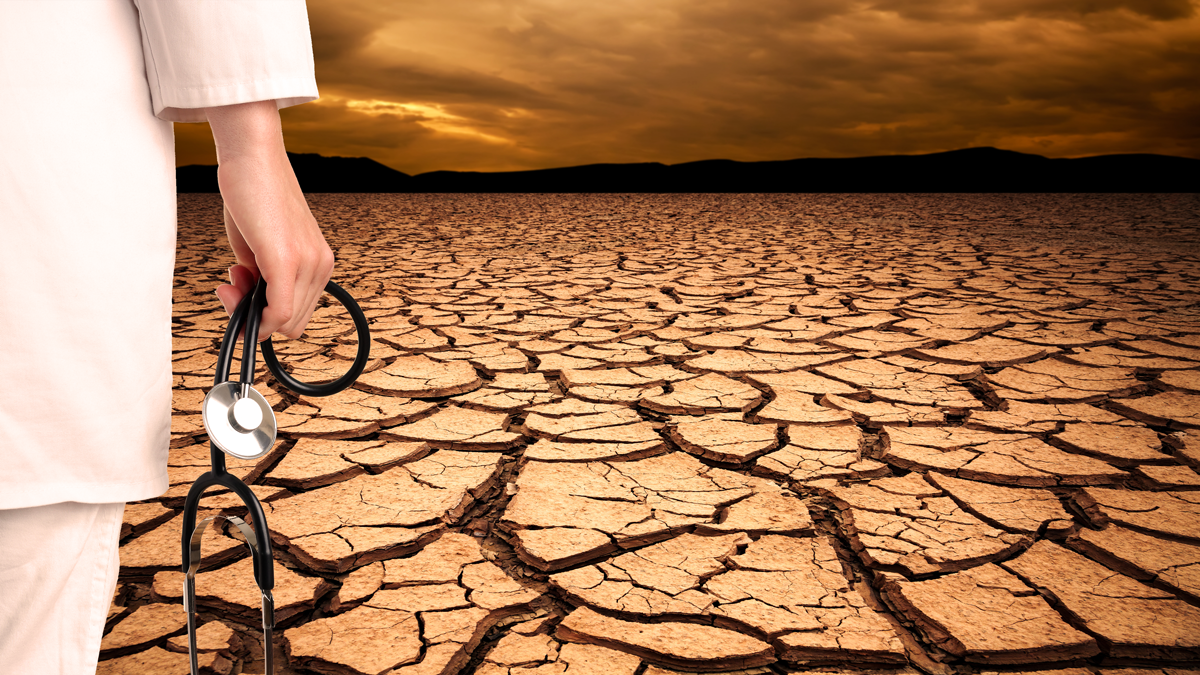 Pictured: a 'healthcare desert'

Adaptation has been the name of the game during the COVID-19 pandemic, especially in healthcare delivery. The silver lining to this evolution has been the various issues (and oftentimes solutions) that come along with reevaluating the healthcare system, one of which is how healthcare is delivered to populations in rural communities, which otherwise are known as "healthcare deserts" or "medical deserts."
Amidst a physician shortage and due to the geographical, social, political, and economic barriers associated with living in rural communities, adequate healthcare can be sparse. In fact, the federal government recently established that about 80% of rural communities are "medically underserved" and that this will only get worse in years to come.
With the implementation of social distancing, urban populations experienced what it was like to lack access to standard, in-person healthcare, which brought telemedicine to the forefront. Although one could assume that telemedicine would be a quick fix to rural communities' lack of access to physicians, surgeons, and specialists, it does not necessarily get to the root of the issue.
Michele Statz, an anthropologist of law and an assistant professor at the University of Minnesota Medical School, has received funding from the National Science Foundation since 2017 to study rural access to justice across northern Minnesota and northern Wisconsin.
During the studies, Statz found that with healthcare deserts, there often is a more broad professional desert, which encompasses digital deserts and cellular deserts. Without such resources, telemedicine may not be the solution.
"Overwhelmingly, there is kind of an interface issue. [There is] the reality of struggling to access telemedicine, even just to see a provider, and that might have to do with technological literacy."
Within the same studies, Statz discovered that one of the biggest barriers to healthcare for the communities was trust, not distance.
"In so much of the medical literature, there is a real emphasis on rural distance. For most of the individuals I interviewed, distance was really a fact of life and actually not as much of a barrier as people presumed. However, trust in medical professionals—that was the thing that compelled people to travel much greater distances to access what they perceived was better healthcare."
In light of these insights, solutions can be shaped. For example, resources and education can be provided to individuals within these rural communities that would like to give back, either as physicians or professionals in other industries, in what are called rural pipeline programs.
"What kind of educational opportunities exist for kids in small towns? What kind of exposure do they get to college counselors or medical professionals who might be able to mentor them along the way? Anything short of that tends to be a silver bullet and just doesn't work," Statz said.
Alternatively, projects have focused on implementing telemedicine in a different way. Project ECHO accomplishes this via a knowledge-sharing approach among physicians, rather than using telemedicine platforms that facilitate communication between physicians and patients. In other words, it's a knowledge-sharing platform with virtual clinics and information sessions that physicians in both rural communities and urban areas can use to stay up-to-date on standard-of-care practices.
This is especially pertinent in light of the fact that rural doctors are, on average, older by at least three years, meaning their education and training may be more outdated than the average physician.
"This is to alleviate the technological burden of telemedicine with those elite players who probably have the tech literacy on behalf of those rural community members, who might not have those resources," Statz said.
Due to the complicated nature of the problem, a complex, multidimensional solution is needed from the healthcare system and various industry stakeholders.
"Complicating how we so often understand rural communities intrinsically complicates (and very necessarily complicates) the sorts of solutions that people tend to throw at the problem. The most positive change has to be collaborative and interprofessional," Statz said.
The technological innovation and adaptation that accompanies the COVID-19 pandemic paved the path for both identifying and solving the foundational issues within the healthcare system. Such was the case for healthcare deserts.
"For one, I would encourage a sort of professional pivot away from this scarcity mindset. There seems to be a race to the bottom when we talk about rural communities. We ask, what is the least amount we can do to just get by with an incredibly under-resourced space and under-resourced infrastructure?" Statz added.