Online Sterilization Standards Week Attracts Emerging Professionals, New Ideas
By: Jennifer Peters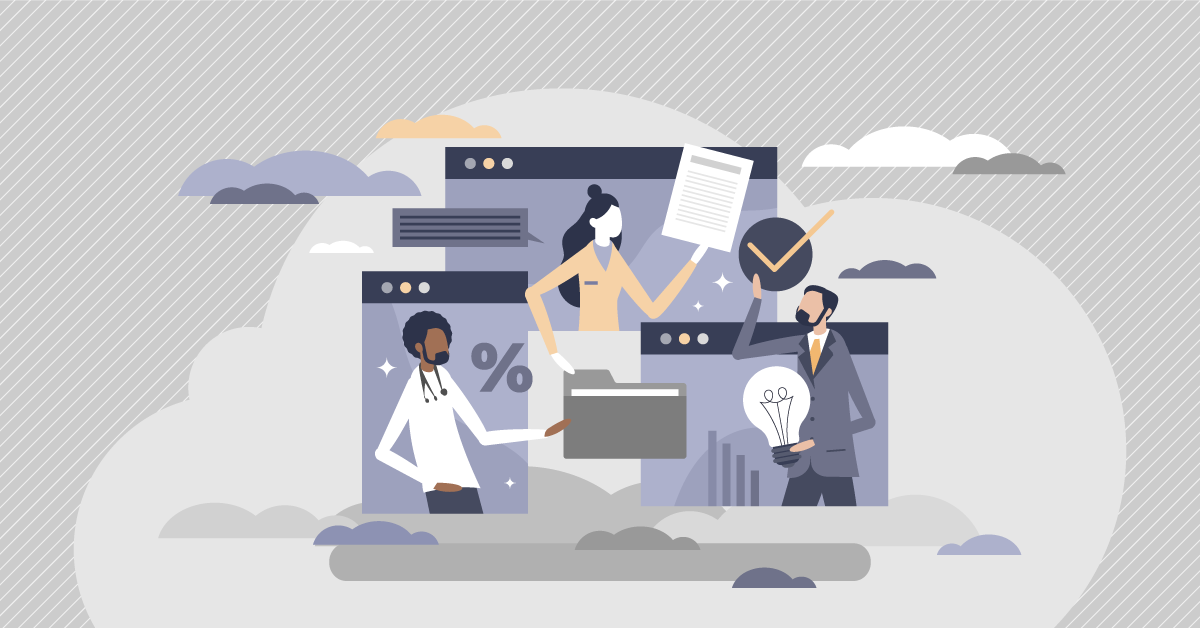 When AAMI's Sterilization Standards Week was forced to go fully remote in 2020 because of the COVID-19 pandemic, it required quick action and quicker thinking to ensure that the quality of the meetings would be up-to-par with what participants were used to. But once it was clear that the same quality of discussion was available virtually, participants realized that the remote setup offered a unique opportunity as well: The chance to include more new entrants to standards development activities in the conversation.
"It's a different way of getting the work done, versus the typical face-to-face meetings with an option to participate remotely. But as I've said in the past, the benefit of fully virtual meetings is that it sets a level playing field for participants. There's not a cost barrier of travel to attend, as with in-person meetings," said Amanda Benedict, AAMI's Vice President of Standards.
Without having to worry about the cost of travel and hotels, and with the meetings spread out with less overlapping, participating organizations were more easily able to allocate multiple representatives to attend each meeting. It also allowed participants to join in on more meetings and learn more about different areas of sterilization standardization activities. This was especially beneficial for newer entrants to sterilization standards.
"Right now, because AAMI Standards meetings are open, subject matter experts who are interested in participating but want to know more about what that means and what standards development meetings look like are able to join in these meetings and get a sense of that," Benedict said. "And for members that have multiple representatives whom they want to train to become the next generation of standards experts, they can start to introduce those emerging professionals to the standards development process without having to worry about giving up a seat that was needed for a more experienced expert."
Because so many members of the Sterilization Standards Committee and working groups have been participating for decades, they've developed their own "shorthand" language when discussing sterilization standards, so the opportunity for emerging standards professionals to listen in and get a sense of how the conversation flows without the pressure of being the only one from their team participating helps them to acclimate to the context of standards development. Without having to jump in and join the conversation immediately, or focus on taking notes to keep their colleagues up-to-date, incoming sterilization standards professionals can "eavesdrop" on the meetings and learn the ins and outs of the Sterilization Standards groups before having to dive all the way in.
Recent Sterilization Standards Weeks have also included refreshers on various processes and best practices, such as best practices for submitting comments on sterilization standards being written or revised. These short refresher presentations, usually 20 to 30 minutes long, are beneficial both to veteran participants who want to brush up on some essential practices, as well as to newcomers who are learning how the Sterilization Standards groups operate and what may be expected of them as they participate more.
Benedict says that in addition to these refreshers, what has helped new participants is the ability to ask questions and share comments via the web conferencing software's chat feature, which removes some of the pressure of trying to jump into a quick-moving conversation.
"If it were only an in-person conversation, people might feel a little like, 'Oh, I can't break into this conversation here because they're talking and I don't want to interrupt.' When you use the chat function, you're not interrupting. You're teeing up a comment for consideration or adding extra information to a conversation," Benedict explained.
The ability to join the conversation in a low-pressure way was such a success that Benedict says they plan to keep using the chat feature once meetings move back to hybrid in-person and virtual again.
New participants looking to learn more about the AAMI Sterilization Standards Committee can check out AAMI's Committee detail page, while those wanting to learn more about how standards development works and some best practices for participation are encourage to explore AAMI's standards development main page.