New View: HTM from the Patient Perspective
By: Chris Hayhurst
June 21, 2021
Categories: AAMI News, HTM Professionals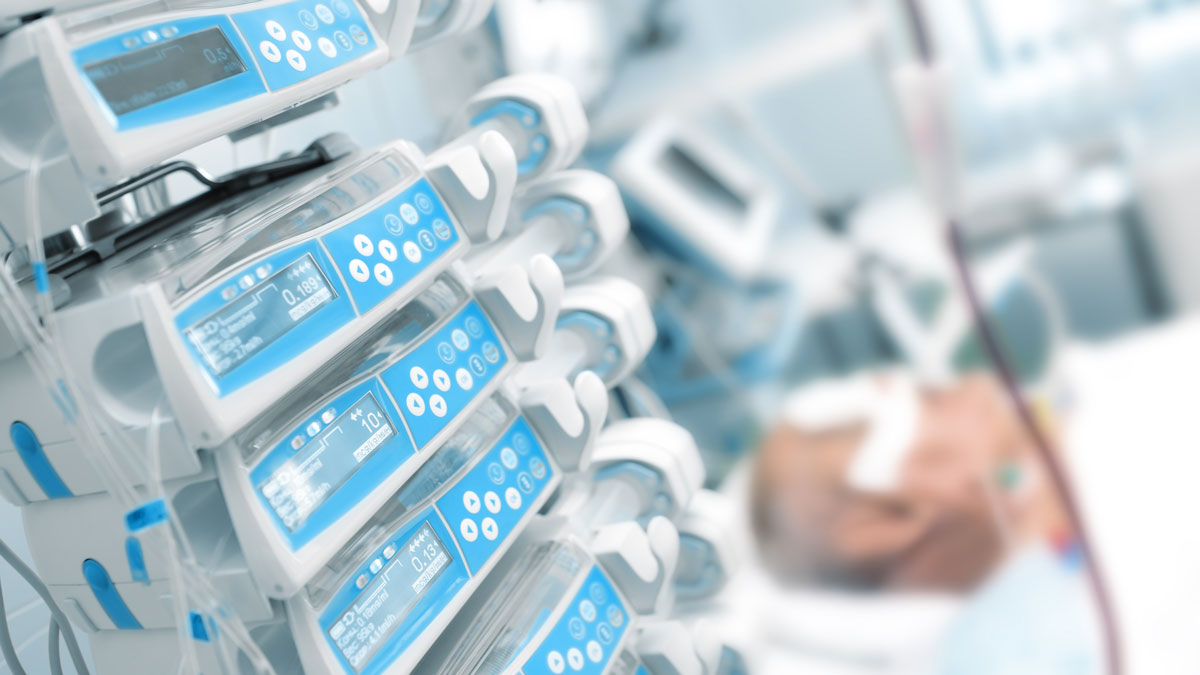 Three people from different areas of the country with different work histories and areas of expertise. Three patients facing medical emergencies and unplanned journeys through their local healthcare systems. And finally, three stories with a common theme: They were all shared by leaders within the HTM community.
This special AAMI eXchange REWIRED session, "On the Other Side: HTM from the Patient's Perspective," includes stories and insight from three people who never imagined that they'd be the ones depending on the technologies that make healthcare possible:
| | |
| --- | --- |
| | Karen Waninger, executive director of clinical engineering at Franciscan Health in Indiana and Illinois, shared her story about surviving a horseback-riding accident that took place more than a decade ago. |
| | Steve Campbell, acting president and CEO at AAMI, talked about the care he's received for a heart condition diagnosed earlier this year. |
| | Pamela Arora, senior vice president of strategic technology at Children's Health in Texas, explained how she learned she had cancer right around the time COVID started to emerge. |

In her case, Arora said, she was with a Children's Health team visiting hospitals on the West Coast to gather ideas for new facilities her organization planned to build. "I had checked into the hotel after a full day of touring, and my physician had left me an urgent message to call her on her cell phone any time." Her doctor told her she had an aggressive form of breast cancer, and recommended she see a specialist as soon as possible. She did so at the University of Texas Southwestern Medical Center, she said, and "over the last year, they saved my life."

HTM "Superheroes"
Arora, Waninger, and Campbell each spoke about the emotional and physical rollercoasters they had to ride during their recoveries, and they talked about the support they received along the way from their families, friends, providers, and colleagues. But it was their respective backgrounds in healthcare technology—and their awareness of the role that HTM played in their personal trips through the medical system—that really came through as the session progressed.
"I could see the daily handprint of technology, device management, innovations making life better for the patients," Arora noted. Campbell said that he was probably "the only patient in the ward who looked at inspection stickers on the equipment around me," while Waninger said she was fascinated with the advanced tools and "cool toys" her therapists deployed during her rehabilitation.
"What I discovered," Waninger added, "was not one time did I have to wait or have to be rescheduled, because that equipment worked all the time, every time, thanks to the work that our HTM professionals are doing all day, every day." Arora, for her part, did experience one equipment issue: During a hospital visit for chemotherapy, the pump required for the procedure initially failed to work.
"They resolved that," Arora recalled, "but it translated into an additional hour of my hands and feet in ice, and an additional hour with the sub-zero cold cap I was wearing on my head" to reduce hair loss from the treatment. The HTM professionals who showed up to take care of the problem as quickly as possible were, she said, "my superheroes." She pointed to the work that HTM team did every day she was there, and noted that based on her experience, "without a doubt, they make a difference in people's lives."
Work that Matters
In their own lives, the three panelists said, things were looking up across the board. Campbell talked about an EKG device that used a smartphone app that allowed him to monitor his heart rhythm whenever he wanted, and said that while he was "wiped out" some days, it seemed like he was moving in the right direction. Arora said that she was about to undergo the final surgery that was part of her treatment plan. "Everything has been going very smoothly," she noted. "I feel like I've come out of it at 100 percent."
Waninger, who facilitated the discussion, also said she was "doing great," although she still experiences double vision and other symptoms caused by the injury she suffered in her accident. "I can still tell every year that my brain is recovering, and my nerves are still healing. And so I think the underlying message is to never give up on your journey," she said.
In bringing the session to a close, Waninger spoke for everyone when she expressed her gratitude to the people in healthcare who've made her recovery possible. "Everything that we have experienced with our journeys, even though they were not planned journeys, ties so closely back to the respect that each of us have for HTM professionals. And so for those of you who may be listening to this recording, we want to thank you…. You all do so much, and you care about the quality of your work, and it truly matters."