Learn More in 2021: AAMI's Biggest Education Offerings for the Year
By: Chris Hayhurst
Categories: News Types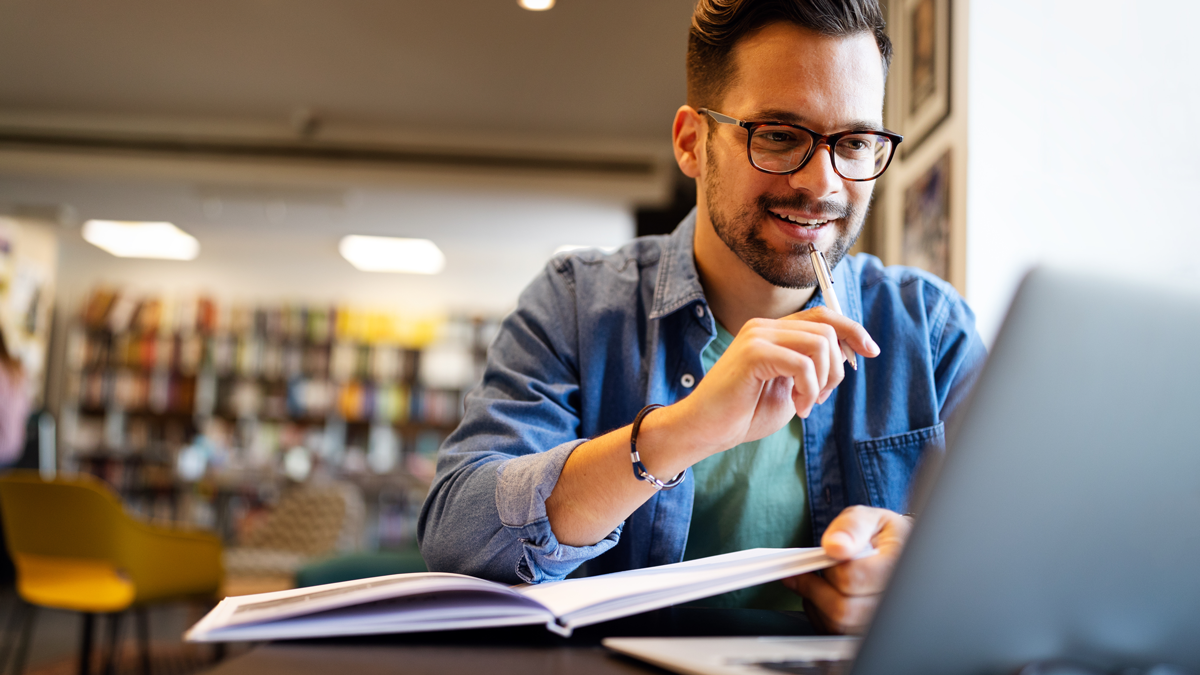 Interested in learning what you'll need to do to get a new medical device through the U.S. regulatory system? Or how about ways to optimize your sterilization processes—or, if you're just getting started in HTM, what it takes to become a biomedical equipment technician?

The good news for AAMI members with an eye toward education in 2021 is that despite the limitations imposed by the pandemic, the list of courses you can choose from is growing by the day.

"In terms of what we're offering this year so far, everything that would have been taught in-person has moved online," says AAMI director of education programming M.J. McLaughlin. AAMI members can register for courses that match their needs at the "Events" page in the AAMI online store, McLaughlin notes. New offerings, including so-called "pop-up courses," are added to the store as they become available.

As of early April, there were nearly three dozen courses posted on the AAMI list. Here's a quick look at just a few of the offerings McLaughlin thinks are likely to prove the most popular.


"Navigating 510(k) and De Novo Requirements"

Taught by veteran regulatory consultant Rob Packard, this four-day course is intended to help medical device manufacturers (MDMs) and their quality and regulatory affairs leaders bring their products to the U.S. marketplace.

Participants, Packard says, will learn all about the elements and documentation required in a 510(k) submission so they can plan a design project for clearance by the U.S. Food and Drug Administration (FDA). The course should help companies reduce their dependence on third-party regulatory consultants, he notes, and will cover everything from identifying when a 510(k) submission is required to the ins and outs of the FDA's de novo pathway for device marketing rights. Other key learning objectives for the course include:

accessing FDA guidance(s) and databases (e.g., Establishment Registration database) to find information provided by the FDA and public information about other devices that are legally marketed in the United States
identifying strategies for dealing with rapidly evolving medical device policies
understanding the basic requirements for documenting design controls, risk management, and human factors validation during device (and software) design and development
understanding the various types of pre-submission meetings
understanding how to determine and document if device modifications require submission of a new 510(k)
The course is scheduled for April 26-29, 2021.

Pop-Up Course Opportunities

The "pop-up" course format, according to McLaughlin, was approved in the summer of 2020 as a way to increase teaching opportunities for vetted instructors who had to cancel in-person offerings in the wake of the pandemic.

Courses vary from two-hour webinars to multi-day sessions of several hours each, and cover what McLaughlin describes as "hot topics" in the HTM industry. Instructors submit their course proposals to the AAMI education team, and if it's agreed the course content is of high interest, a lead faculty member on the team reviews it before it gets final approval. "We're finding that it takes about eight weeks from the time we get a proposal until we go live with it," McLaughlin says. "That's a quick turnaround in this line of work."

AAMI has run five pop-up courses, with nearly 200 registrants, since last July, McLaughlin notes, and now it's offering a fresh batch of courses he anticipates will attract even more people. "We're pretty excited about how successful they've been—from what we've heard, everyone really likes them."

Two upcoming pop-up offerings include "Bringing Clarity to Risk Management Updates in 14871:2019," a four-part series starting April 6; and "Risk Analysis and Model-Based Design of Medical Device User Interfaces," a one-day course scheduled for May 27. The risk management course will be taught by the quality and regulatory affairs consultant Edwin Bills, while the course on user interfaces will be led by three medical device design experts: Paolo Masci, Ph.D., Yi Zhang, Ph.D., and Paul Jones, MSCE.


CBET Smart Practice

Anyone hoping to become a Certified Biomedical Equipment Technician will benefit from the interactive "CBET Smart Practice," an online and updated version of what used to be known as the "BMET Study Guide."

"We used to mail that guide out to people first as a CD-ROM and then as a thumb drive," McLaughlin recalls. "This new format includes all of that great content, but it puts it on a learning-assessment platform that's easier to use and a lot more effective."

Launched in November 2020, the prep course includes more than 900 multiple-choice questions and answers covering everything from anatomy and physiology to the fundamentals of electricity and electronics. Detailed explanations to answers are provided so that users can assess their strengths and weaknesses before they take the CBET exam offered by the AAMI Credentials Institute (ACI).

"It's a great tool for preparing for the exam, but it's also something we see a lot of BMETs using as a reference in their shops," McLaughlin says. "Even for people who are already CBET certified—it's a way to keep refreshed in that knowledge."


BMET 101 and CBET eLearning Courses
Two other education offerings created for up-and-coming HTM professionals are the "CBET Study Course" and "BMET 101: A CABT Prep Course."

The eight-session CBET course is an online and self-paced version of a course that was instructor-led prior to the pandemic. "It has exactly the same content," McLaughlin says. "Really the only difference is the delivery platform."

The course covers six different topics, all of which are found on the CBET exam: anatomy and physiology, public safety in the healthcare facility, fundamentals of electricity and electronics, healthcare technology and function, healthcare technology problem-solving, and healthcare information technology. Each module in the course begins with a knowledge assessment of 10-15 questions and after the user proceeds through the content, ends with a 30-question practice exam.

The BMET 101 eLearning course is similarly designed, and is aligned with AAMI's Certified Associate in Biomedical Technology (CABT) certification. "The CABT is a brand-new, entry-level certification—the first rung on the HTM career ladder," says McLaughlin, adding that there are no eligibility requirements for the certification aside from a high school diploma. "When you get your CABT, it's good for five years," he explains, "and during that time you'd work in the field and gain the knowledge you'd need to eventually become a Certified Healthcare Technology Manager," or CHTM.

The course features interactive practice tools, pre- and post-assessments, and six modules, McLaughlin notes. The first module, "About a BMET," is a general overview of BMET roles and responsibilities, while the second covers safety considerations like infection control, hazardous materials, and the risks associated with certain types of medical equipment. Other modules cover regulatory agencies and their respective guidelines, basic electronics and the fundamentals of electricity, anatomy and physiology, and medical devices.

"These are all topics anyone entering the field should understand to kind of get their foot in the door," McLaughlin says. "If you take this course, you'll be ready to get a job that will set you up for a great career."