In Their Words: Diversity in HTM
By: Chris Hayhurst
June 10, 2021
Categories: AAMI News, HTM Professionals, Medical Device Manufacturers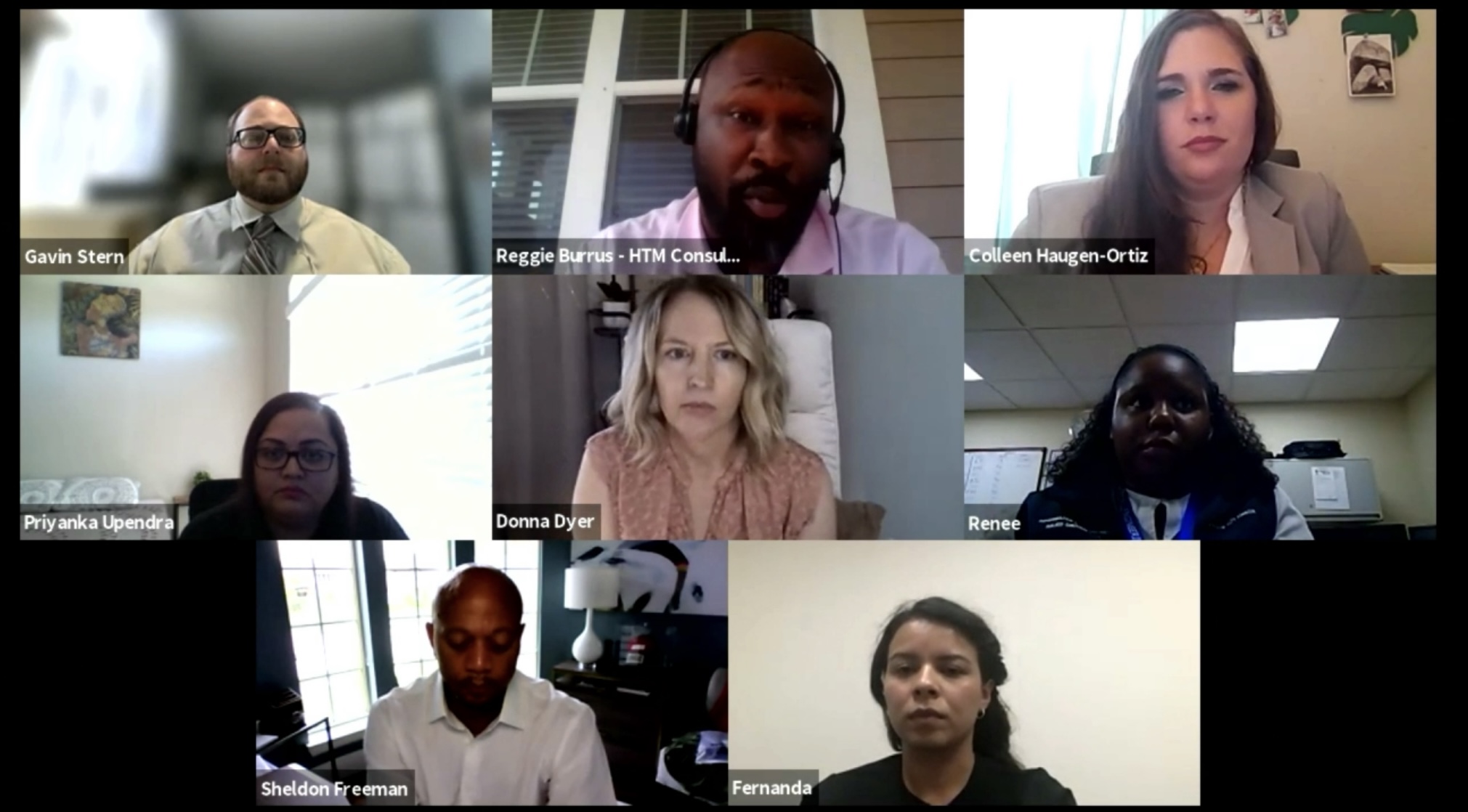 Ask 10 professionals in healthcare technology management (HTM) about the paths they took to their current jobs in the industry, and you're guaranteed to hear 10 different stories. The HTM "career ladder" is more like a maze, with twists and turns—and the occasional dead-end—that everyone has to navigate in their own way.
With that in mind, Gavin Stern, editor in chief at AAMI, recently asked seven HTM professionals with diverse backgrounds to share their experiences in the field. Here's a look at some highlights from that discussion, featured on Thursday at AAMI eXhange REWIRED, which included both established and up-and-coming HTM leaders alike.
We also sat down with Mike Powers, a diversity & inclusion professional and clinical engineering director at Intermountain Healthcare, to provide context and expertise for this important topic. Watch our interview for free on YouTube.
Building a Better Workforce

Stern began by asking how HTM employers could encourage more diversity in the field. Colleen Haugen-Ortiz, an HTM quality specialist at GE Healthcare, said that she had recently returned to school and was taking an ethics class that encourages students to consider the world from other people's perspectives.
"I think that is one thing that HTM employers should look at," she noted. "The fact that bringing in other cultures and other values can strengthen your company and create a more diverse environment."
Priyanka Upendra, an AAMI Fellow who has worked in compliance with both Intermountain Healthcare and Banner Health, said she agreed with Haugen-Ortiz. As a U.S. immigrant from India, Upendra said she's had to adjust to the many cultural differences between the two countries, but she's also decided she can use that background to advocate for a field that is more inclusive.
One of her "focus areas," Upendra explained, involves developing a workforce "that is mindful of culture, competencies, skills, gender, age, as well as race and sexual orientation and beliefs." In addition, she said, she'd like to see HTM professionals learn to recognize when their response to something they may not agree with is "biased based on prior experiences."
Sheldon Freeman, regional director of operations at TRIMEDX, said he helps lead the "diversity conversations" that take place at his company, and that he's a strong believer in "setting goals" meant to drive improvement. As a Black man in a mostly white profession, he added that "those goals have to start with you—you have to determine where you lack."
Reginald Burrus, who is also Black, and a recent retiree from the U.S. Army with three decades of experience in HTM management, echoed Freeman when he said it's important "to have the conversations about the tough topics." Today an HTM subject matter expert working as a consultant with Capitali, Burrus said the military had made progress in this area, especially when it came to bringing women into its ranks.
"The Army and the technical fields," including areas like HTM, "are very male dominated," he noted, but the military was finally recruiting women for these positions, recognizing that such diversity is critical to having a "functioning team."
Women in a "Nontraditional" Role
"The reason I'm in this field is because I got a scholarship for a woman going into a nontraditional role," said Donna Marie Dyer, senior director of HTM at GE Healthcare and a mentor to many in the group. That was 26 years ago, she added, but it still seemed to her that certain things remained the same.
"I would like to see us be more aggressive" about bringing women to the career, Dyer explained. "We're already having a problem in the HTM industry with the availability of people in general. We certainly don't want people excluding themselves; we've got to be more welcoming than that."
Fernanda Zamudio, a senior BMET at Tenet Healthcare, and Renee Gordon, a clinical engineering intern at Baystate Health, both agreed with Dyer that the profession would benefit from having more women at all levels of employment. In her case, Zamudio noted, she was the only woman to graduate from her degree program, and the shop where she currently works is the first place she's ever had a female colleague who was also a tech.
Gordon said there were just three women in the HTM department at her Massachusetts facility, but the numbers in the clinical engineering program she attends at the University of Connecticut are much more encouraging. "There are lot more females than males, which is very nice to see."
Nearly all of the women on the panel spoke about the challenges they'd faced working in a field predominantly filled with men, but Haugen-Ortiz shared how she had learned to overcome them. "One way I proved myself was, I was always willing to jump in and rip something apart if I needed to," she said.
"We Need More People"
As the discussion continued, the panelists spoke about everything from work authorizations and the hiring of immigrants to misogyny and "forced diversity." Burrus told his colleagues about a military mentorship program, while Dyer recalled her own experience with mentors when she was an intern trying to find her way. "It really does take a special person to look at somebody who's struggling and step in in a way that is helpful and pulls that person along to where they need to be," she said.
If she could offer any advice to someone considering a career in HTM, Dyer said, it would be "come aboard, we need more people; we need more people who can collaborate, people who care about the work they do." And for those who may lack the technical skills for the job? "We can work with that," she said. It's what on-the-job training is all about.
Upendra, for her part, brought up a quote she attributed to Charles Sorenson, MD, the CEO Emeritus of Intermountain Healthcare. "He said, when you're working in healthcare, people trust you with their lives, so you have to run your operations at a much higher standard than anyone else." That certainly applies to HTM, Upendra noted, regardless of who you are or where you come from, or how long you've been in the profession.