Categories: Health Technology Management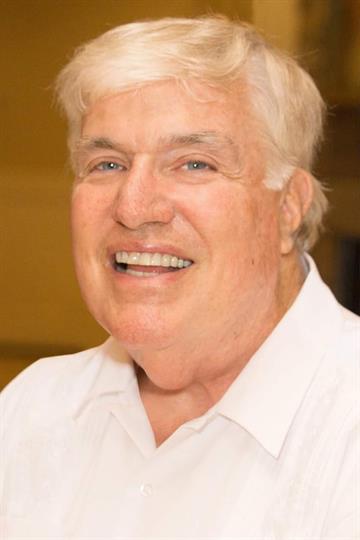 When Thomas Joseph O'Dea passed away on Tuesday, December 8, the loss was felt throughout the AAMI and healthcare technology management community.

"Tom was a gentle person, but tough enough to live through many winters in Minnesota," remembers HTM thought leader Matthew Baretich of Baretich Engineering.

According to Baretich, O'Dea was best known as someone who sought and encouraged fresh ideas among health technology professionals.

"He always took time to listen to new clinical engineers, which is a debt we all need to pay forward," he said.

O'Dea was director the first department of biomedical engineering at Evanston Hospital and later became director of biomedical engineering at the University of Minnesota. He served as advocacy chair for the American College of Clinical Engineering (ACCE) for five years before retiring to a life that was anything but quiet.

His family fondly wrote of O'Dea's continued passion for biomedical engineering. He earned a PhD in medical imaging in 2001 at the age of 63 and continued to launch many new projects, constantly working on in the early hours of the morning.

O'Dea secured several patents for his work. In 2002, the ACCE created the Tom O'Dea Advocacy Award in recognition of his support of clinical engineers that went beyond his duties within the organization.

"He was an active leader and advocate for the profession, writing articles, rebutting criticisms, and strongly representing the best in our profession - always with dignity and grace," wrote the ACCE Board of Directors.

"The clinical engineering profession lost a good man with the passing of Tom O'Dea," added Jim Keller, a global advisor on HTM, patient safety, and regulatory matters. "Tom was one of the most pleasant individuals that I have come across in our profession. I fondly remember his consistently insightful commentary and contributions to our many years of mutual participation in AAMI's annual 'Manny Meeting.' I had the pleasure of recently reconnecting with Tom on ACCE's Hall of Fame committee. He was a great contributor to our deliberations about candidates and had a genuine interest in helping to raise the profile of our profession by helping to select well deserving members of the Hall of Fame. ACCE has rightfully named its clinical engineering advocacy award after Tom. We will miss you. Thank you for all that you did to serve and advocate for our profession."

O'Dea is survived by his wife Kay, daughter Christy, son-in-law Christian Busken, and grandchildren Marin, Maura, and Jack O'Dea and Melina Busken. A virtual Irish wake will be held for friends and family on December 17.