In Memoriam: Louis Leibow
Categories: Health Technology Management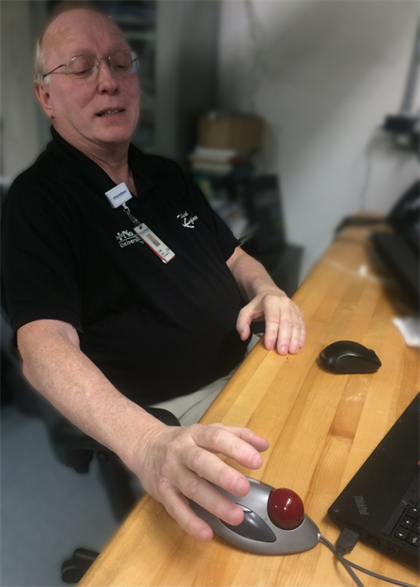 The healthcare technology management community mourns the loss of a generous and thoughtful colleague who was dedicated to blazing new and better career paths for HTM professionals: Louis Leibow, who passed away on January 12.
Leibow's long career supporting laboratories and clinics allowed him to build a rich repertoire of knowledge. He spent two decades as a chemistry service specialist, helping chemistry engineers overcome difficult systems issues on a national scale. For the last 10 years, Leibow's attention was turned to healthcare, overseeing the work of clinical engineers at Northshore University HealthSystems Hospitals.
Even outside the workplace, Leibow volunteered his time towards making career progression better for all HTM professionals. He served on the board for the AAMI Credentials Institute (ACI) and played a critical role in developing and maintaining the Certified Biomedical Equipment Technician (CBET) certification and Certified Laboratory Equipment Specialist (CLES) programs.
"Lou was a good worker and built great relationships with our clients and team alike," said Johnny Poole, who counted Leibow as a colleague at Northshore. "He was memorably generous, bringing in donuts and buying lunch for the entire team on occasion. I used to call him the 'candy man' because he would always have a bin full of chocolate treats next to his desk that we would all gratefully indulge in!"
"I can't recall a day where he didn't have a smile on his face and an upbeat attitude. He never had a bad word to say about anybody," added Leslie McGovern, president of the Clinical Engineering Association of Illinois (CEAI). "He was a long standing CEAI member, very knowledgeable, and always willing to share this knowledge."
Leibow was also a font of knowledge and encouragement for up-and-coming HTM professionals.
"Lou was always there to help me learn the ropes as I started my career," added Nathan Lynch, who trained under Leibow and is now a biomedical cybersecurity advisor for Kaiser Permanente.
Lynch's memories of Leibow are in line with how the AAMI community will remember him.
"He was a man that you could always count on to help or answer questions," said Sherrie Shulte, CAE, vice president of education at AAMI. "I know I speak for myself and for the other ACI Board members by saying he will be greatly missed. His family, friends and colleagues are in my prayers."
If you would like to share your memories of Louis Leibow or plant a tree in his honor, visit his memory wall on the Cumberland Chapels website.