In Memoriam: Jo-Ann Maltais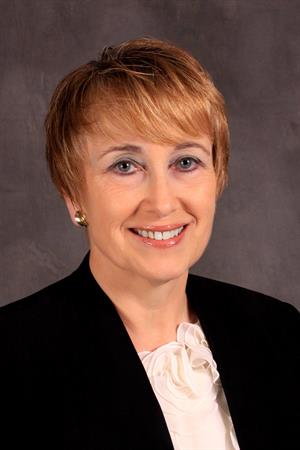 Jo-Ann Maltais (Photo: 2014)

The AAMI standards community is mourning the passing of Jo-Ann Barbara Maltais, Ph.D., an experienced executive and advisor for medical device and drug development who led the design and implementation of several crucial AAMI standards.
Maltais is remembered as a strong voice of reason and effective committee leader, always thoroughly prepared to lead discussions. For more than 12 years, Maltais ran a successful consulting practice, advising the medical device industry on best practices and effective development strategies. She previously served as vice president of drug development and scientific affairs for Lipid Sciences and as head of clinical affairs at Gambro. Maltais was known as an expert in quality assurance, implantable devices, regulatory affairs, and dialysis.
"Jo-Ann brought a dedication to the work and an eye for detail that was respected domestically and around the world," said Cliff Bernier, director of standards at AAMI. "Her contributions to the ISO 23500 series standards on preparation and quality management of fluids for hemodialysis and related therapies were significant and instrumental for the documents' approval in the U.S. An extremely active member of AAMI, she hosted webinars and authored books. She was a pleasure to work with and will be missed."
Maltais was an original author for one of AAMI's first-ever books on acute dialysis and served as cochair for the Renal Disease and Detoxification Committee (RD). Retired professor Richard Ward remembers first meeting Maltais as a new RD committee member in the 1990s.
"I remember Jo-Ann being a strong advocate for the need to update and strengthen the standard for the microbiological quality of dialysis water and dialysis fluid," he said. "I appreciated the experience she brought to the Committee's work, both as a member and later, after I retired, as user cochair. The insights she gained during that long involvement in the development of AAMI's dialysis standards will be sorely missed by the Committee. I feel privileged to have known her."
"She always made sure to listen to all the points of view and to include all in the discussions," added RD member Gema Gonzalez, a biomedical engineer and team leader at the FDA's Center for Devices and Radiological Health. "On a personal level, I'll always remember our days off during trips exploring a new city or museum together. We had a wonderful time sightseeing in Kyoto and Berlin, catching dinner prior to our meetings, shopping, and talking about our families and professional lives. She will be greatly missed as a friend and colleague."
"Jo-Ann's credibility and standing in the medical community were unmatched. We were honored to have Jo-Ann as a prominent member of our Board of Advisors," said Vern Taaffe, CEO of RPC – Dialysis Technical Specialists. "She was a totally dedicated professional with the rare talent of being able to communicate well with personnel from all levels in the medical industry. After 40-plus years in the medical industry and association with many well-known professionals, I have no doubt that she will be fondly remembered."

Denny Treu, senior VP, Research and Development for NxStage, remembers first meeting Maltais in the early 90's in a hospital which was having water system bacteriological issues affecting its dialysis systems.

"She dug in and determined the root cause of a very difficult problem. She then was able to identify solutions for the clinic and help them implement and train their staff," he said. "Her personality and expertise allowed the staff to quickly comprehend and implement the recovery of their systems."

Treu was so impressed with Maltais that he endeavored to convince to her to move to Denver and work for his own employer at the time, Gambro.

"She was instrumental at Gambro R&D for many years," he added. "Jo-Ann and I next worked closely together on the AAMI RD committee and the associated ISO and IEC committees. She was tireless in her efforts to combine and reorganize the microbiology and testing sections of multiple ISO standards into the ISO23500 series today. This effort will benefit the users of the standards for years to come. I couldn't have had a better partner in leading the AAMI RD committee through these last years while this effort was being accomplished. I will sorely miss her friendship and leadership example."