How Combining Clinical Informatics and Medical Devices Can Improve Care
By: Brian Stallard
Categories: AAMI News, HTM Professionals, Medical Device Manufacturers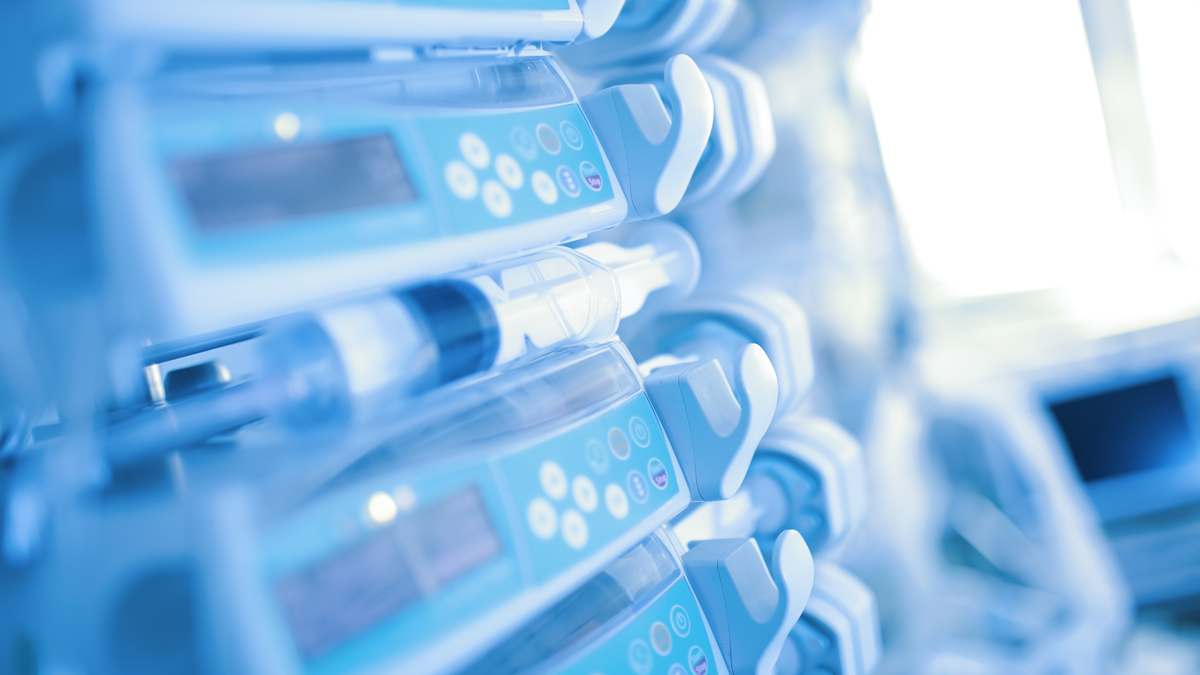 On the first day of AAMI eXchange REWIRED, Dr. Christoph Lehmann, Director of Clinical Informatics at UT Southwestern Medical Center, joined the hosts of "Good Morning HTM" as a special guest to talk about combining clinical informatics and medical devices for better patient care.
Leiman, who is also a pediatrician and professor in clinical science at UT Southwestern, said he started his foray into clinical informatics in a way that's hard to talk about.
"It's a difficult story for me to tell because it starts with the death of a patient," he explained.
At just 18 months old, Josie King died at Johns Hopkins Hospital due to a number of medical errors made during her care. This terrible moment triggered several events—most notably, the founding of the Josie King Foundation for patient safety and a rapid transition among hospital systems in how they account for and prevent medical errors.
These events also ultimately created a patient safety center that Lehmann found himself a part of.
"That was my first opportunity to spend time on developing informatics solutions that could improve the quality and safety of patient care," he said. Since then, Lehmann has been working to improve patient safety and reduce costs of care using the immense amounts of data that are part and parcel to the modern healthcare system.
Turning Data into Knowledge
"It has been more fun than work. With informatics, we can turn this data into knowledge that helps us understand what works and functions better for patients and then turn those lessons into powerful applications," Lehmann said.
An example of this powerful field applying to medical devices, Lehmann offered, is an automated calculator for infusion pumps. First, a physician will use the calculator to order the appropriate infusion speed and concentration. This also informs the printing of the correct label. Finally, a pump is used that similarly calculates the rate given the correct data. Nurses are trained to start an infusion only if the rate on the pump is identical to the rate on the order and also identical to the rate on the label.
"This drastically reduced the number of infusion errors we had been seeing," said Lehmann.
However, overall, he wants to see much for of this kind of "cross-fertilization" between medical device design, informatics, and device end-users.
"I see devices coming up with solutions to problems that really don't exist," he said, "but the fact that I'm here talking today with you and the AAMI community is a really good first step!"
He added that he'd love to see a future where there is a seamless integration between medical health records and medical devices.
"And the communication has to be bi-directional," he added, envisioning a device which can update records in real-time.
AAMI eXchange co-host Danielle McGeary, whose career started on the front lines as a biomedical equipment technician (BMET), was thrilled by the possibilities.
"It's all about safety," said McGeary, VP of HTM at AAMI. "In an emergency where there's very little time to set up a device… if there's decision support available, you want it right there at the point of care!"