Get to Know the AAMI Education Team: Kasey Fuelling
March 24, 2021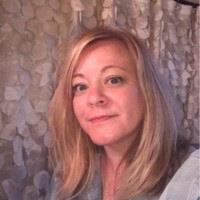 Tell us a bit about yourself!
I'm the oldest of six, a lifelong Kentucky basketball fan, consider myself an avid reader, love to travel, and enjoy hunting for good bourbon!
When did you join AAMI?
Almost two years ago now—time flies!
What kind of work are you doing in AAMI's education department? What are some exciting developments?
I'm the director of training solutions—I work with our members and clients to deliver private industry courses and custom training. Training has been limited to virtual delivery due to COVID and I'm excited that things may be opening up soon to deliver on-site, in-person learning experiences again.
What do you enjoy in your spare time?
Pre-COVID, I enjoyed traveling to see my friends and family more than anything—we're all over the place! I love to cook and I miss having people over for dinner parties. For now, I'm reading a lot, enjoying virtual game nights, and have really gotten into yoga since "lockdown."
What was your favorite subject in school?
Tie between English and History
Least favorite?
Toss up between Spanish and calculus
Who is your inspiration?
Not to be cliché, but it's my parents. They divorced when I was young, but both worked incredibly hard to provide a stable and loving environment to us all—giving up wasn't in either of their vocabularies. They always found a way to be supportive and encouraging, and gave us every opportunity to succeed, even when times were tough. I hope to always make them proud.
If you were trapped in an elevator with one book, what would it be?
Can I pick two? I'd go with Great Expectations by Charles Dickens or Shutter Island by Dennis Lehane.