Focus on Healthcare at Home: A Veteran's Perspective on Telehealth Challenges
By: Jessica Evans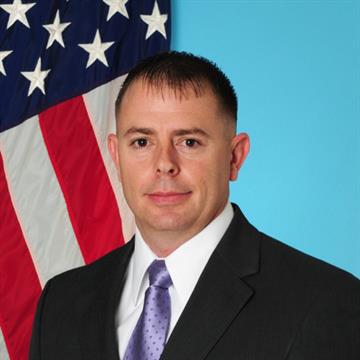 Retired Army Staff Sergeant Garld "JR" Graves entered the VA healthcare system in 2018 after transitioning from a decades-long career with the Department of Defense as an Air Traffic Controller (ATC). While describing his experiences with the VA as positive overall, Graves said he struggled to get in-person physical therapy for his elbow within the VA healthcare system during COVID-19. While appreciating the need to shift toward a telehealth approach, Graves said he wasn't sure it's been successful in all instances.
"COVID is a tough time, and some telehealth is probably a better alternative, but I am a firm believer that most initial diagnoses should be made in person. I feel there is a slower recovery due to exacerbated timelines when dealing with incorrect or incomplete diagnosis/treatment development due to the miscommunication or inefficiencies of video connect/telehealth," said Graves.
Graves' challenge, he said, is that even though there are times when his arm feels better, he can't get past a certain threshold of healing, which has proved tricky to explain and address during a telehealth appointment. Telehealth can also leave holes in the initial and subsequent diagnoses, he said.
"Without physically evaluating the patient, the teams are left to ask questions and must rely on the patients' ability to explain in correct detail what the problem is. I believe this is where I am having issues with my arm. I am positive there are exercises or test a therapist can do to better diagnose what my exact issue is, and issue stretches, exercises and or administer manual therapy to help resolve my pain," said Graves. "My physical therapist ordered a sleeve for my elbow that uses electric pulse and heat therapy, but my injury wasn't getting any better. It took almost two months to get a follow up telehealth appointment. I want to be safe because of COVID, but I also need to be seen in person," said Graves.
Graves finally connected with a PT after his long wait. But the therapy hasn't helped a ton, he said, adding that a better outcome might have been possible with quicker intervention, in person.